Hanoi. We only had a couple of days here in Hanoi. Because it kept raining, thus not allowing us to do much sight seeing as we wish we could have done.
Hanoi is the capital of Vietnam and located in the northern part of the country. 8 millions habitant share this beautiful and vibrant city.  From 1883 to 1945, Hanoi was the administrative center of French Indochina. As a result, colonisation left a strong impact on the city architecture.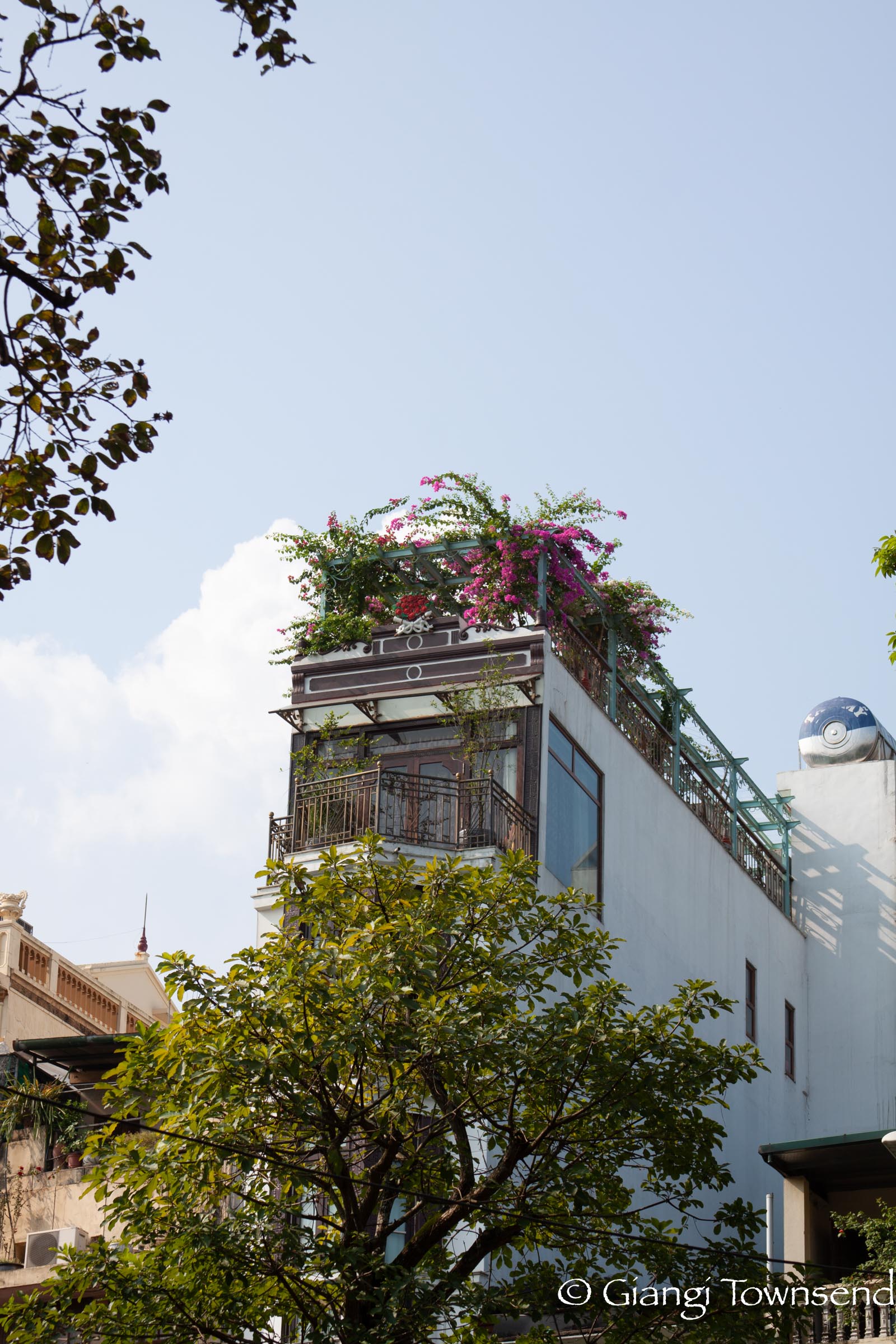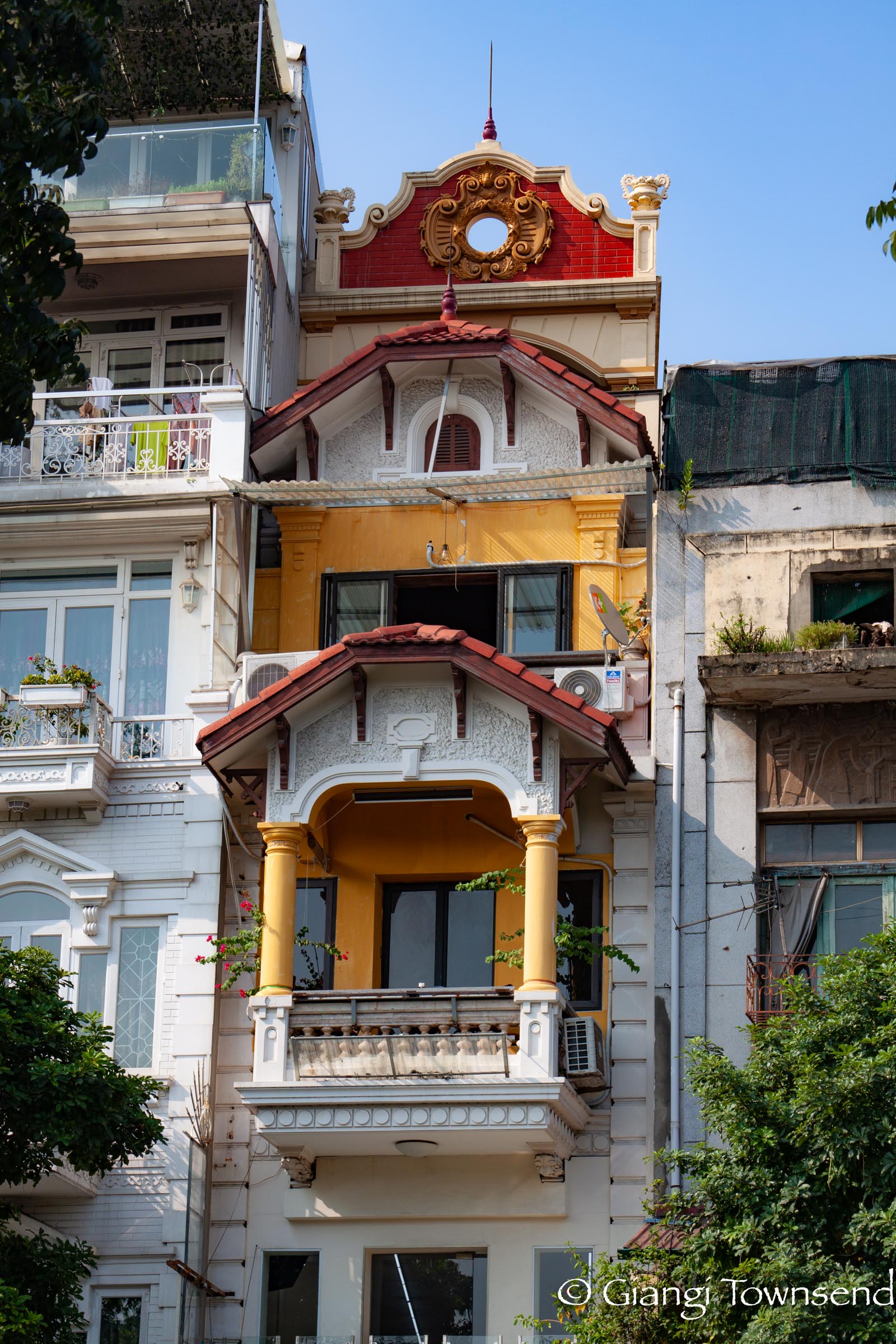 And a bit of everything for everyone is offered in Hanoi. All the fast food places are here too.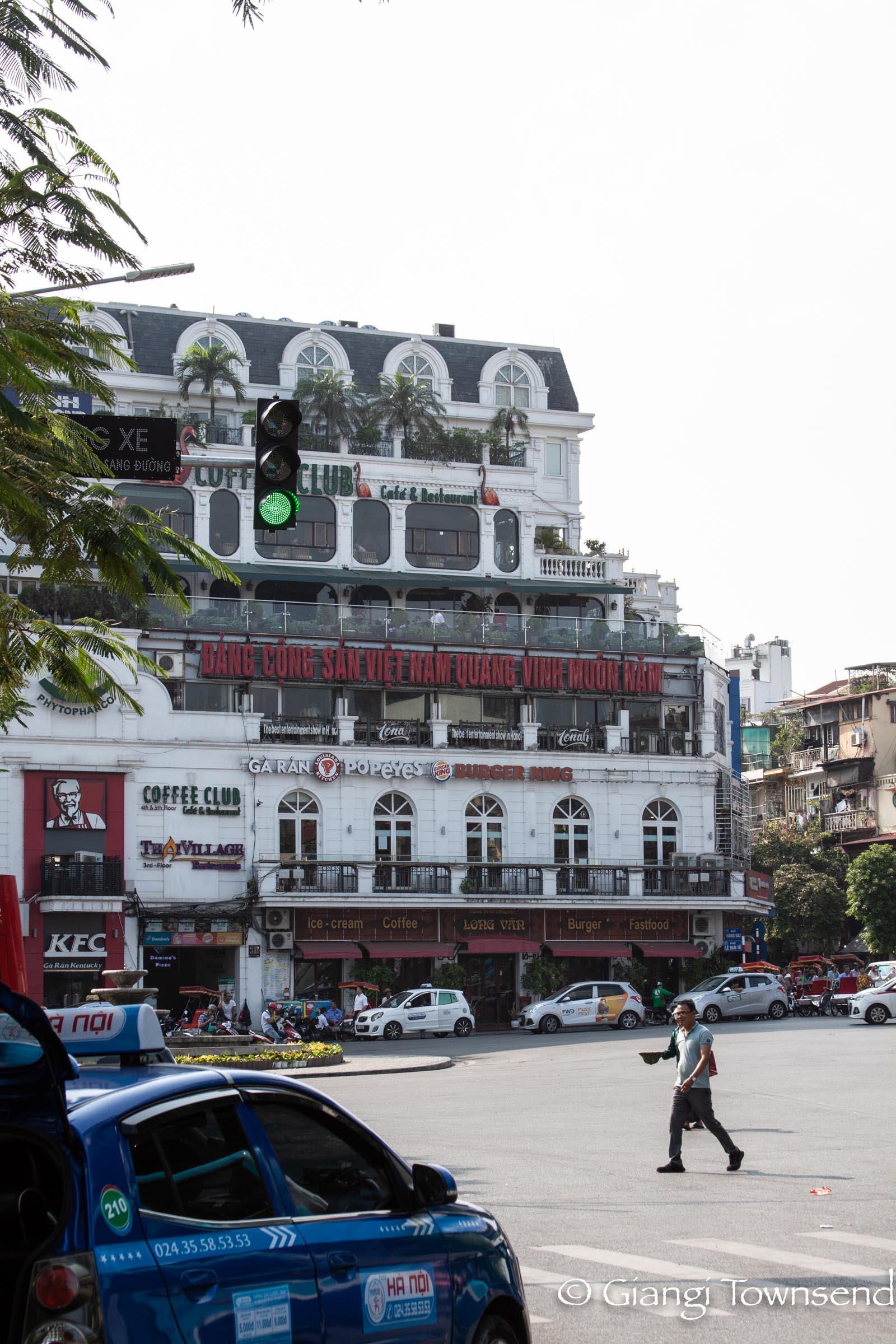 One of the sight that we had the opportunity to visit was " Lake of Restored Sword" which lies in the center of old Hanoi. According to the legend, the Viet hero Le Loi was given a magic sword with which to fight the Chinese Divine Turtle, which lives in Ho Hoan Kiem. After a long 10-years struggle (1412-1428) Le Loi drove out the Chinese invader.  Emperor Le Thai To, restored the sword to its rightful owner beneath the tranquil waters of Ho Hoan Kiem.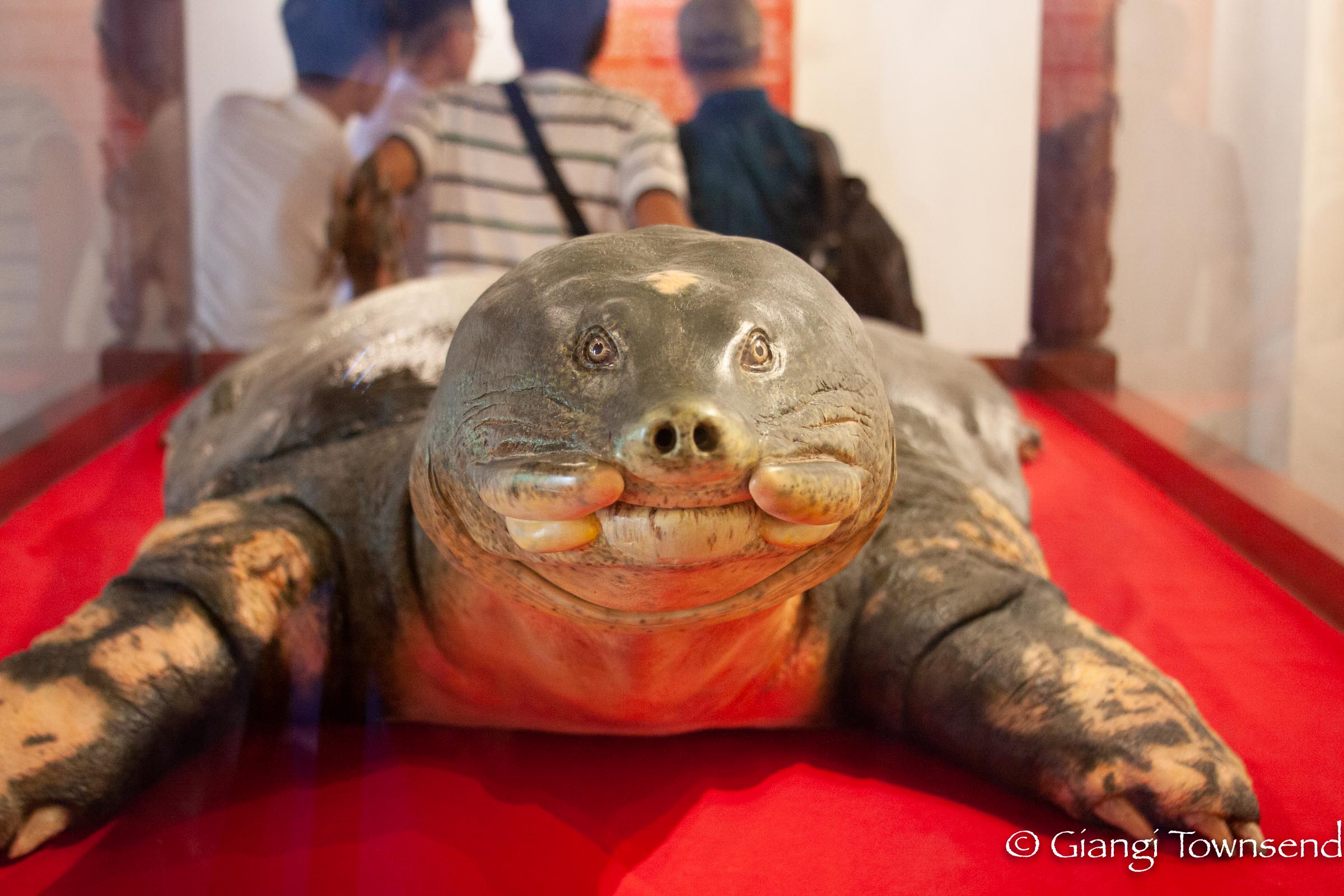 The temple is beautiful and a calm place in the mists of a bustling town. Below the entrance.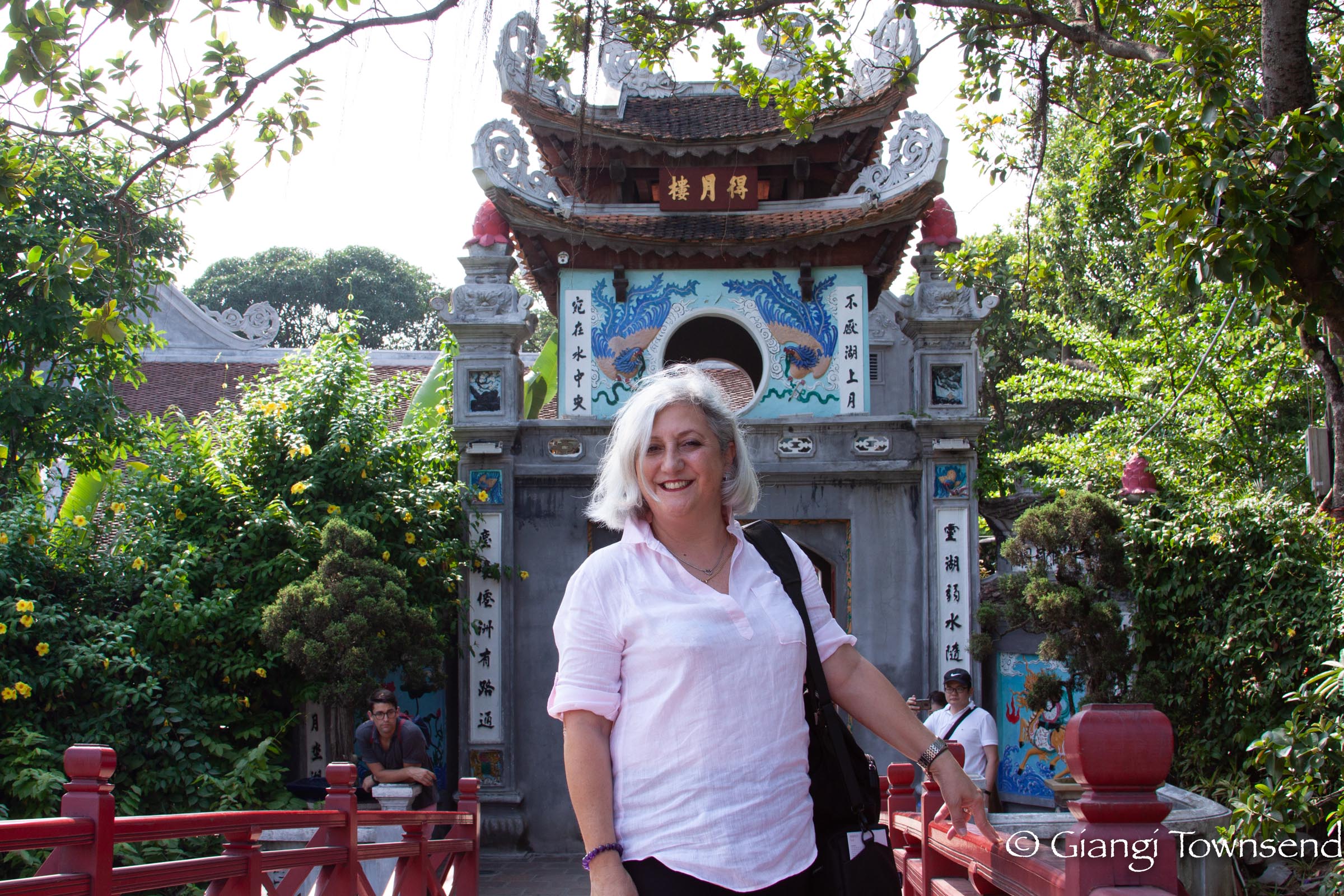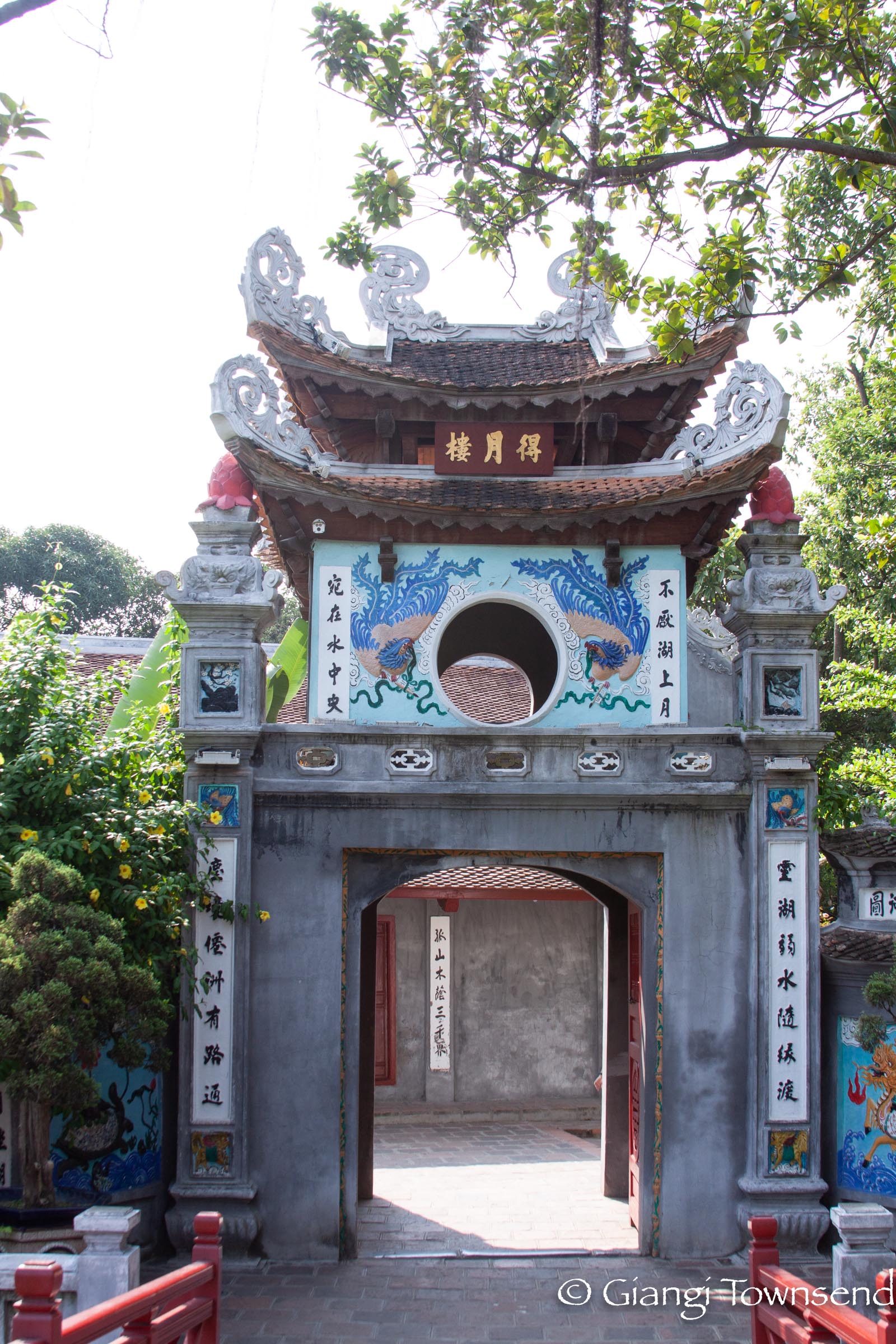 Rooftop symbolism.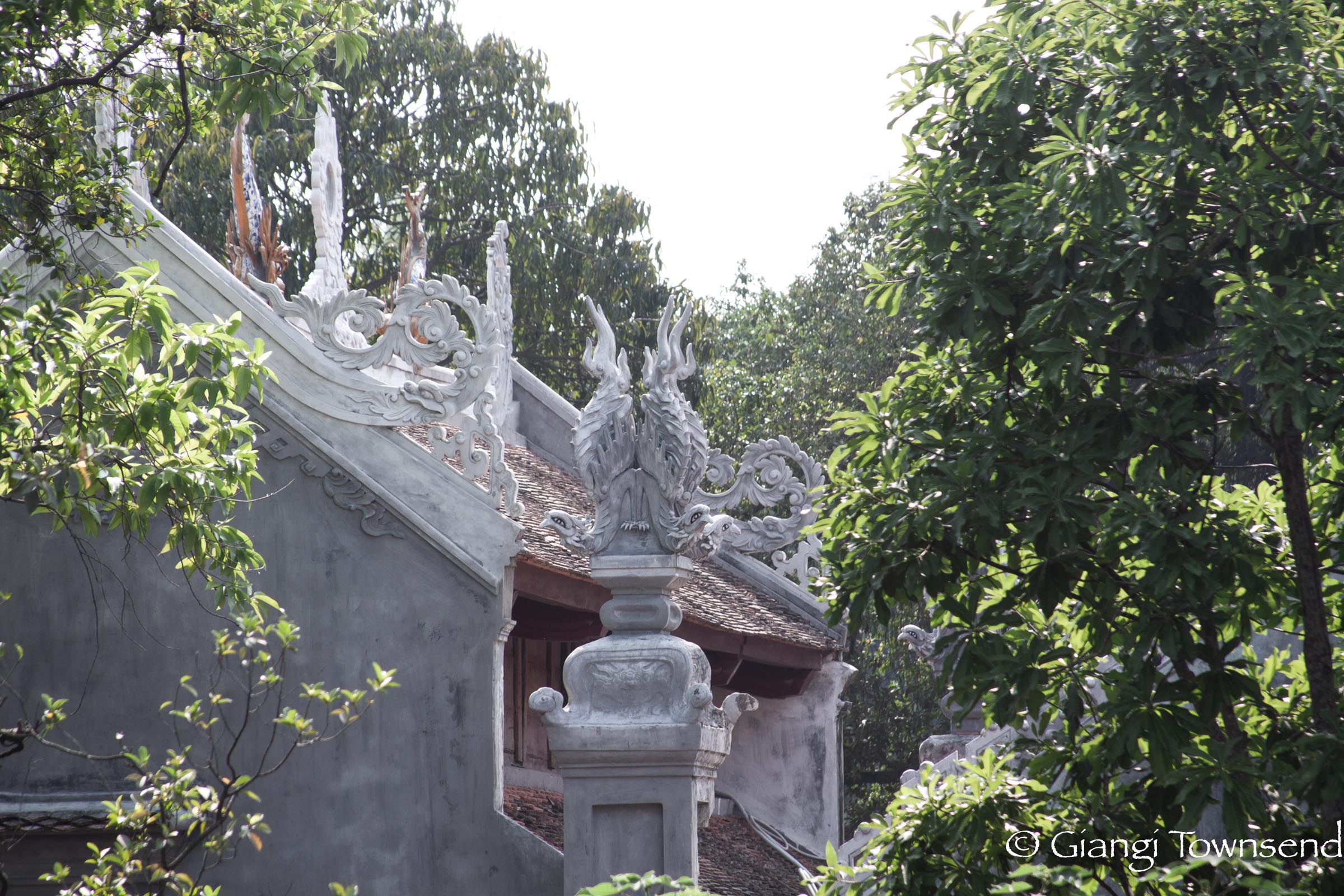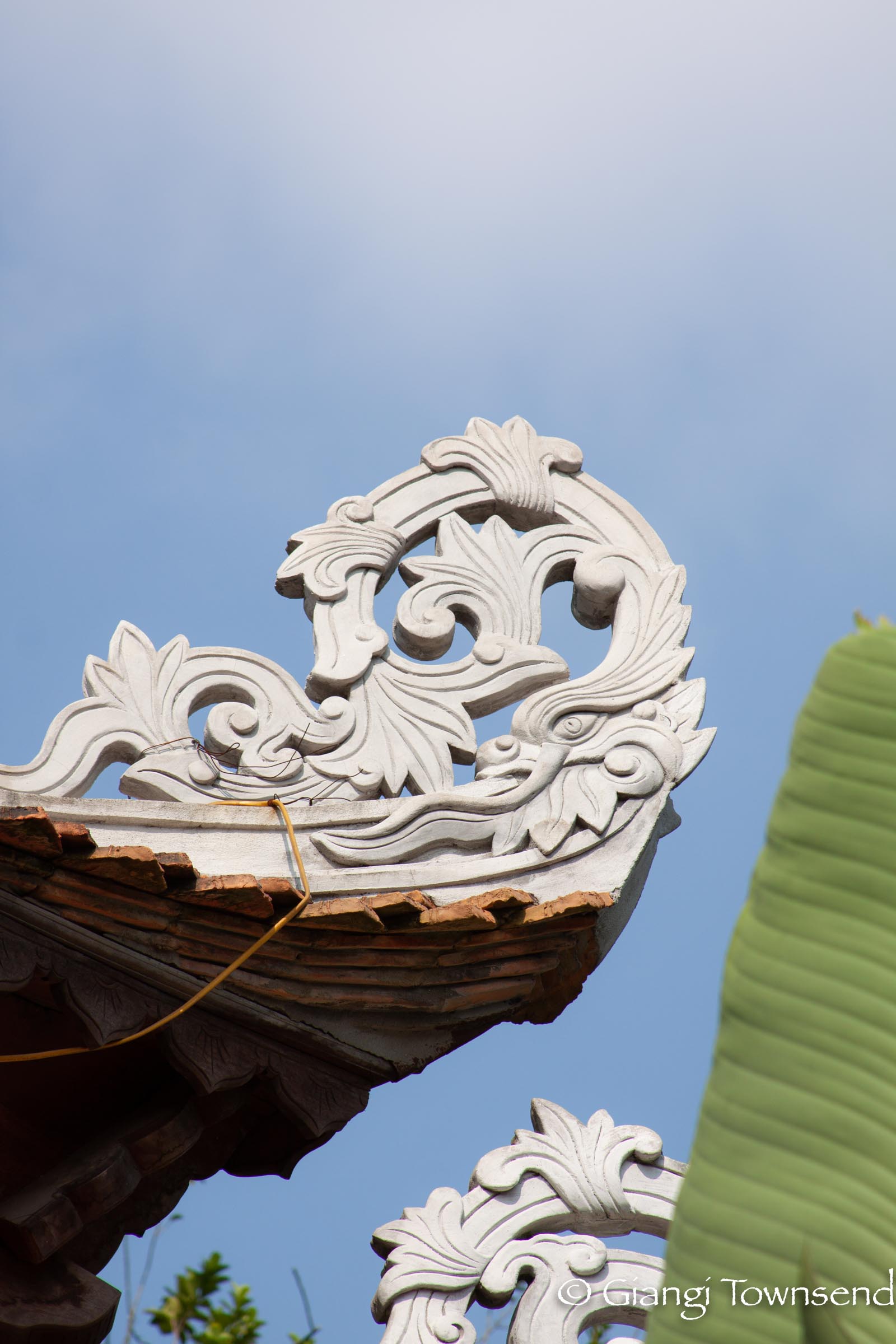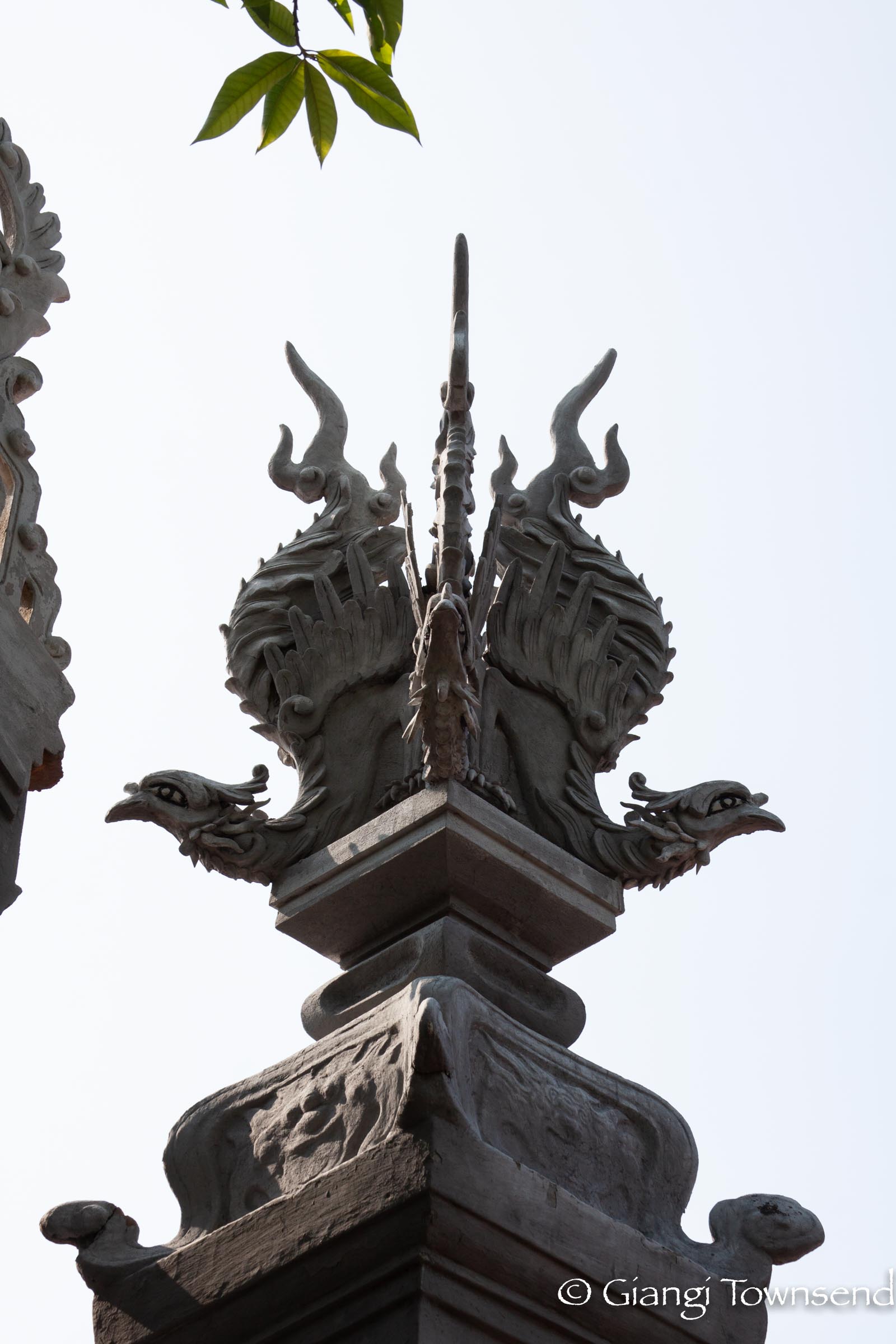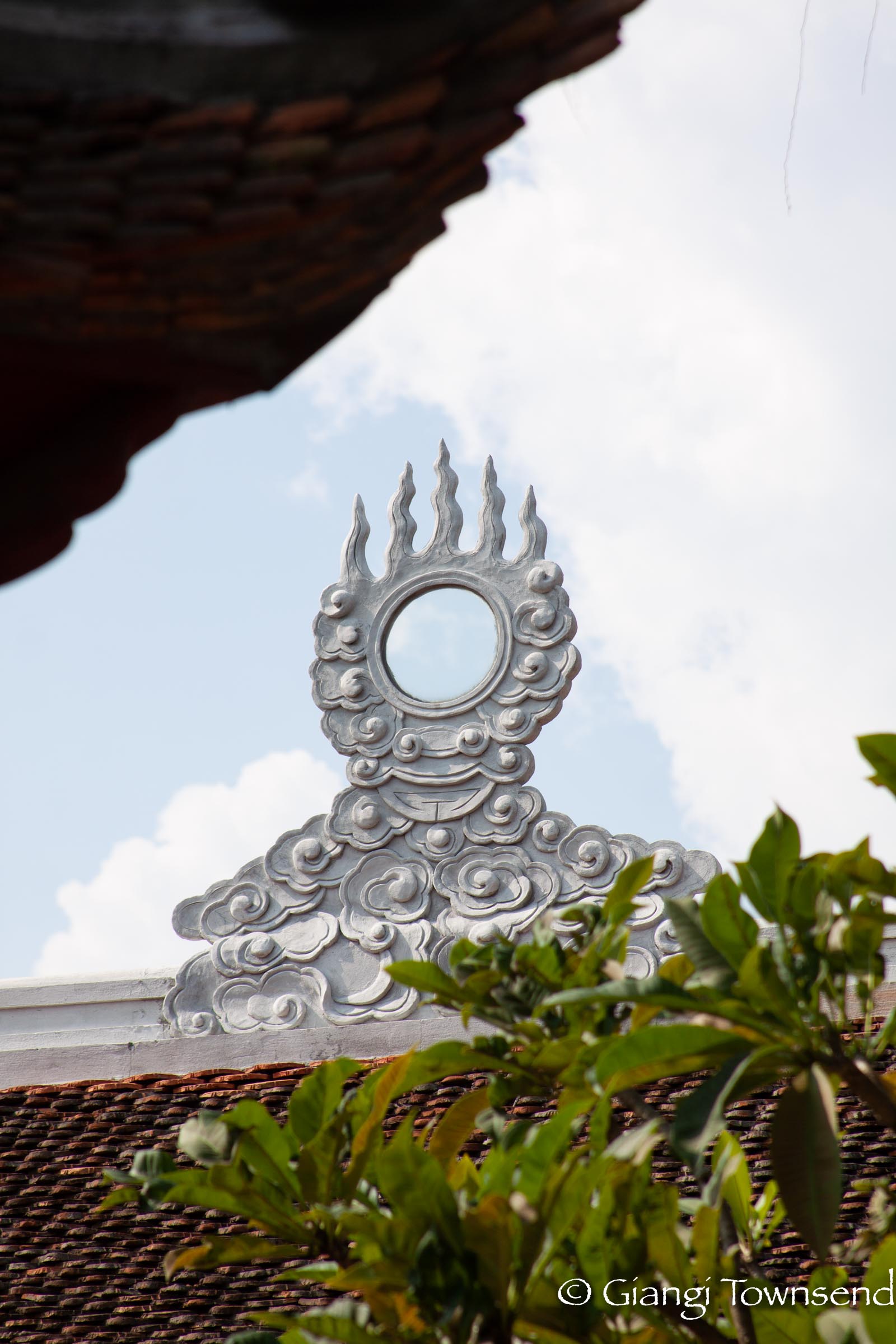 A lonesome tree that is overgrown thus giving you a glimpse of life on the shore.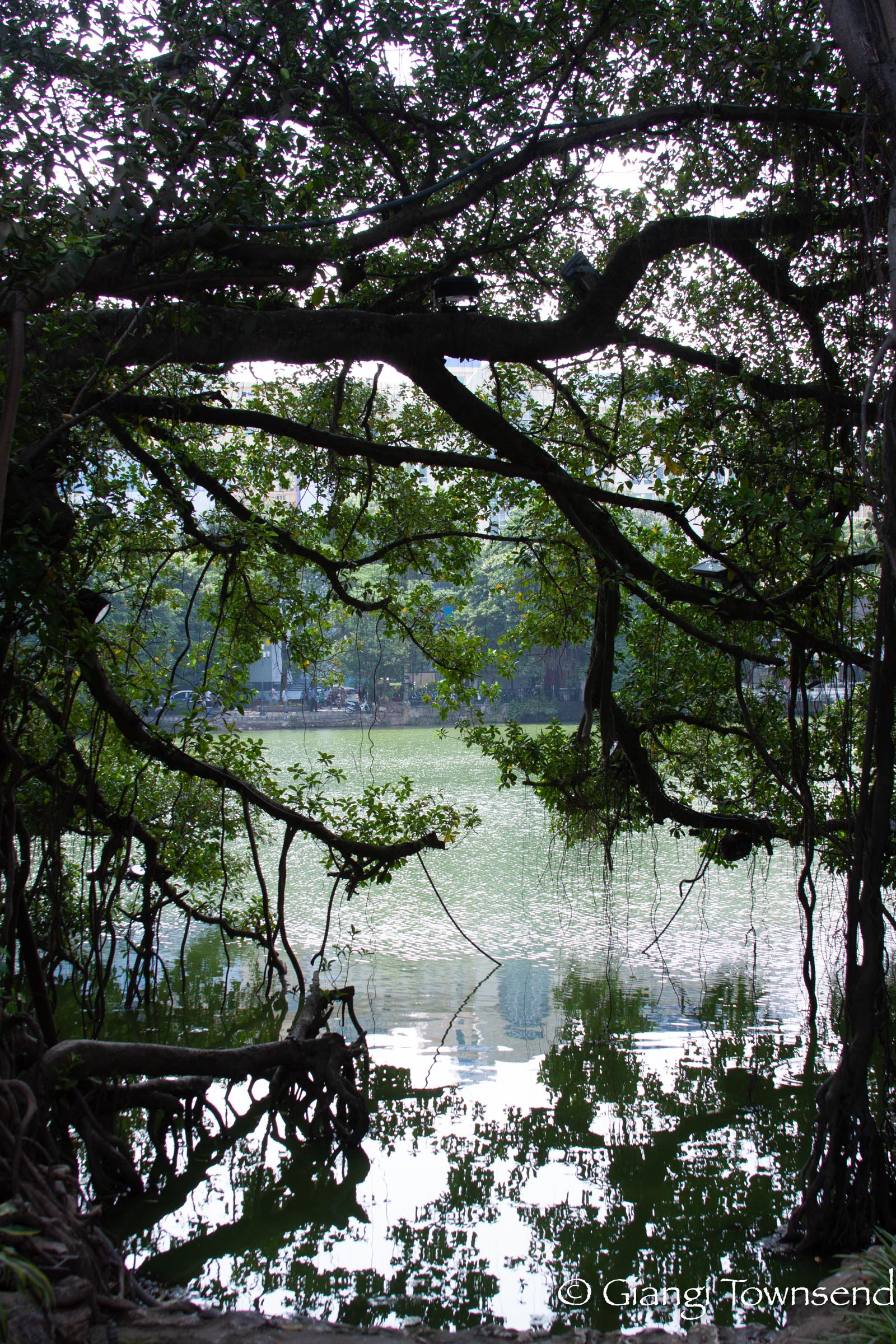 The veneered Buddhas. Fresh fruits, flowers all sorts of gift placed around them.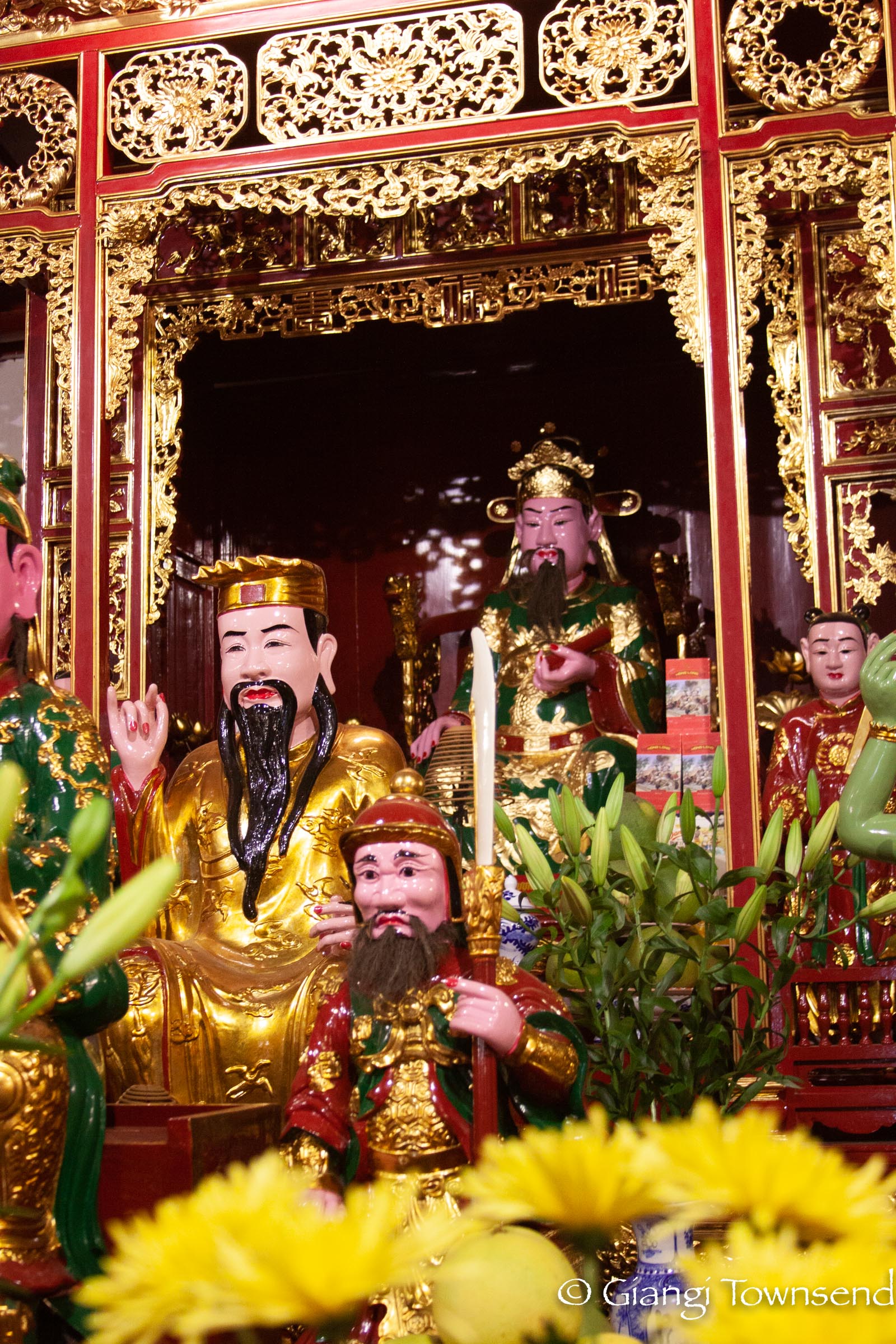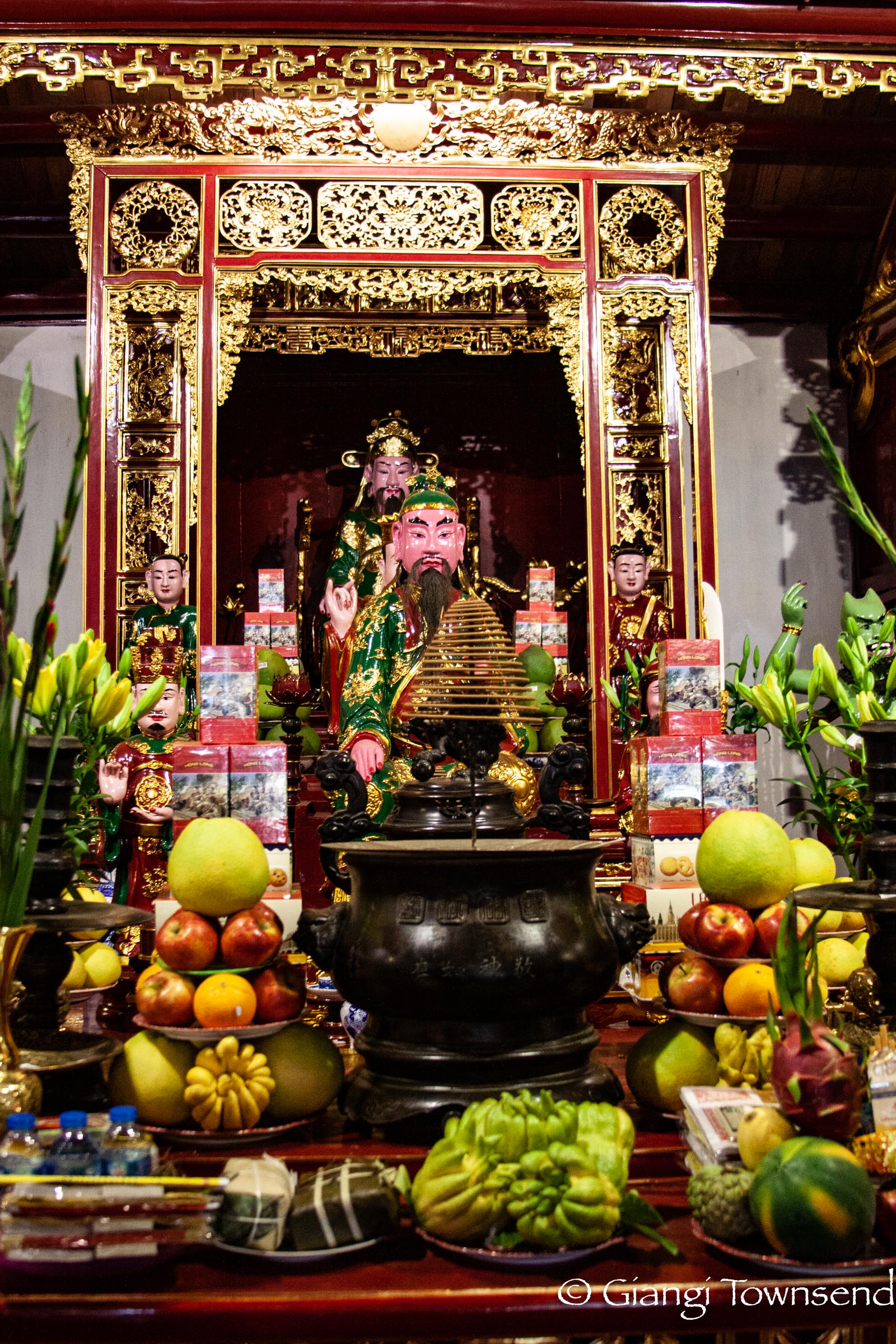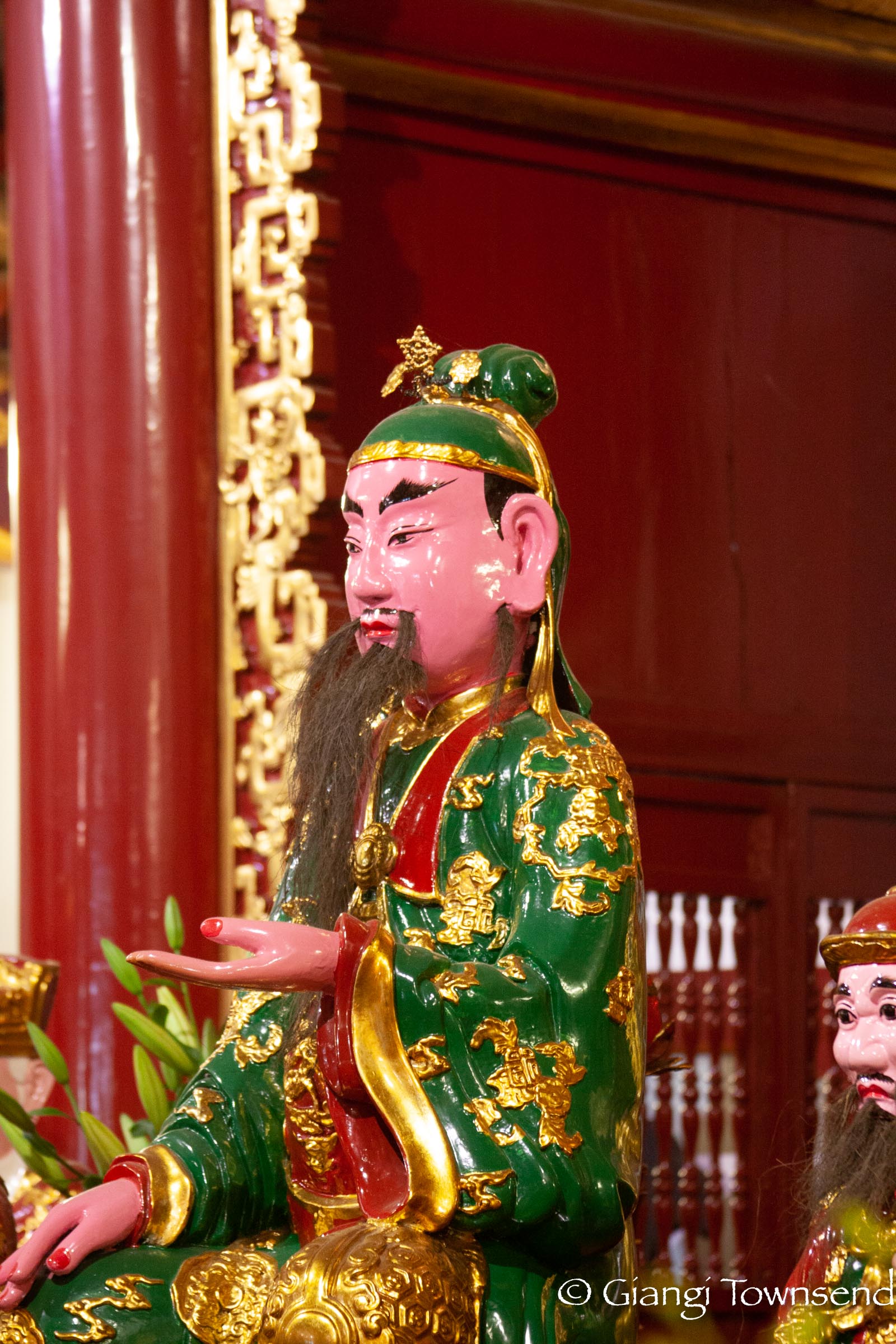 Outside temple with more gifts and burning incense.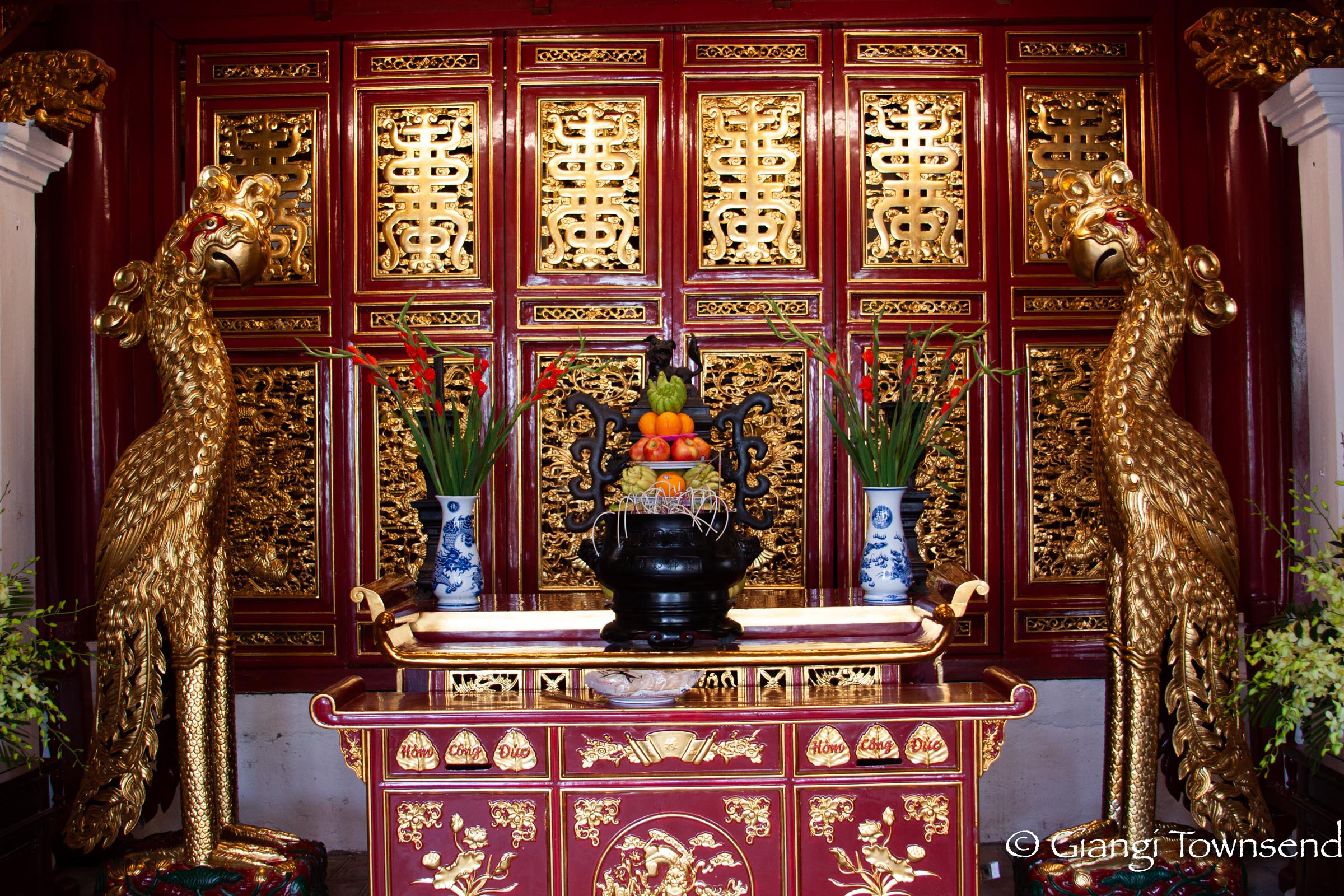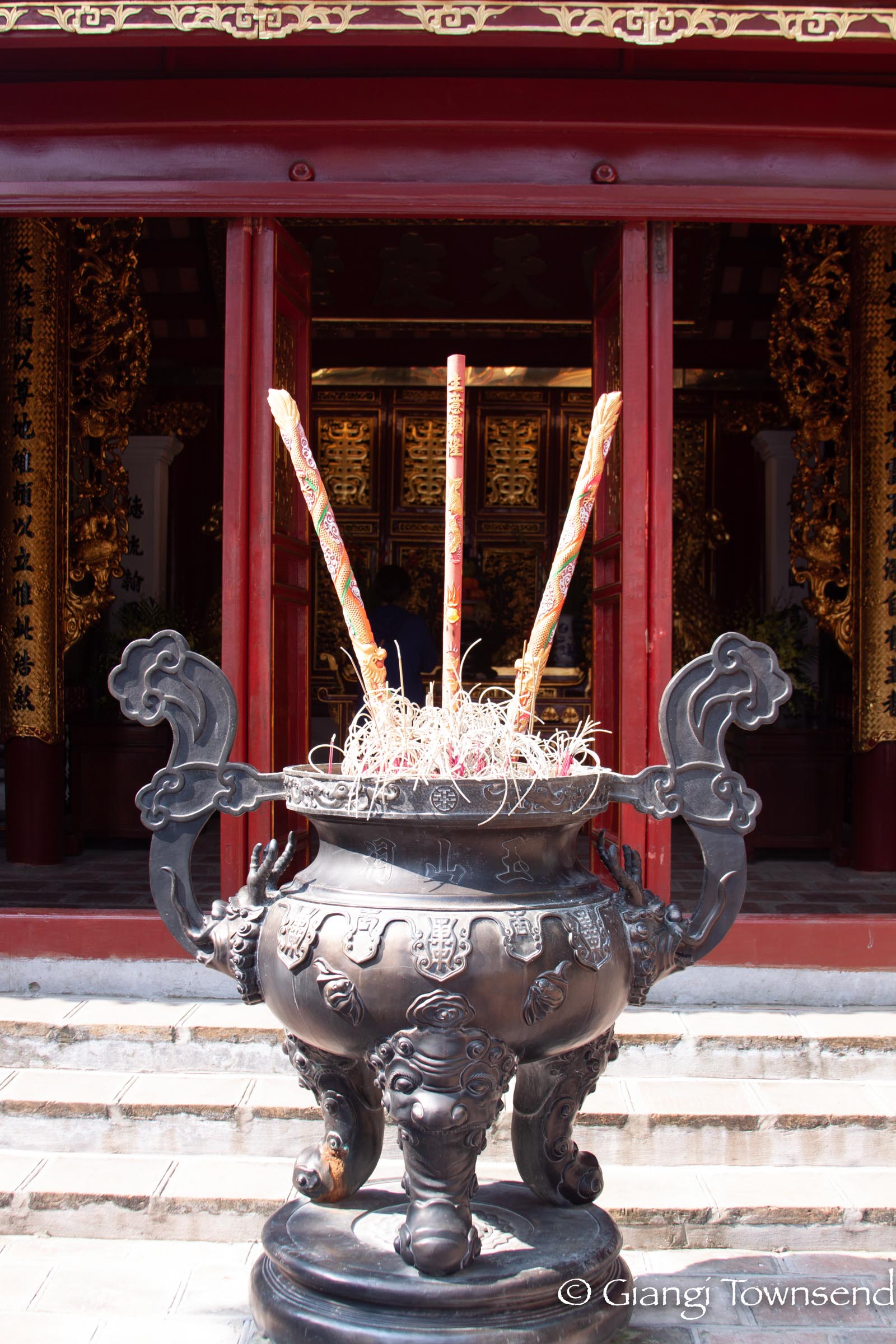 In the middle of the lake, a small pagoda, Tharp Rua or Tortoise Stupa, stands on an islet.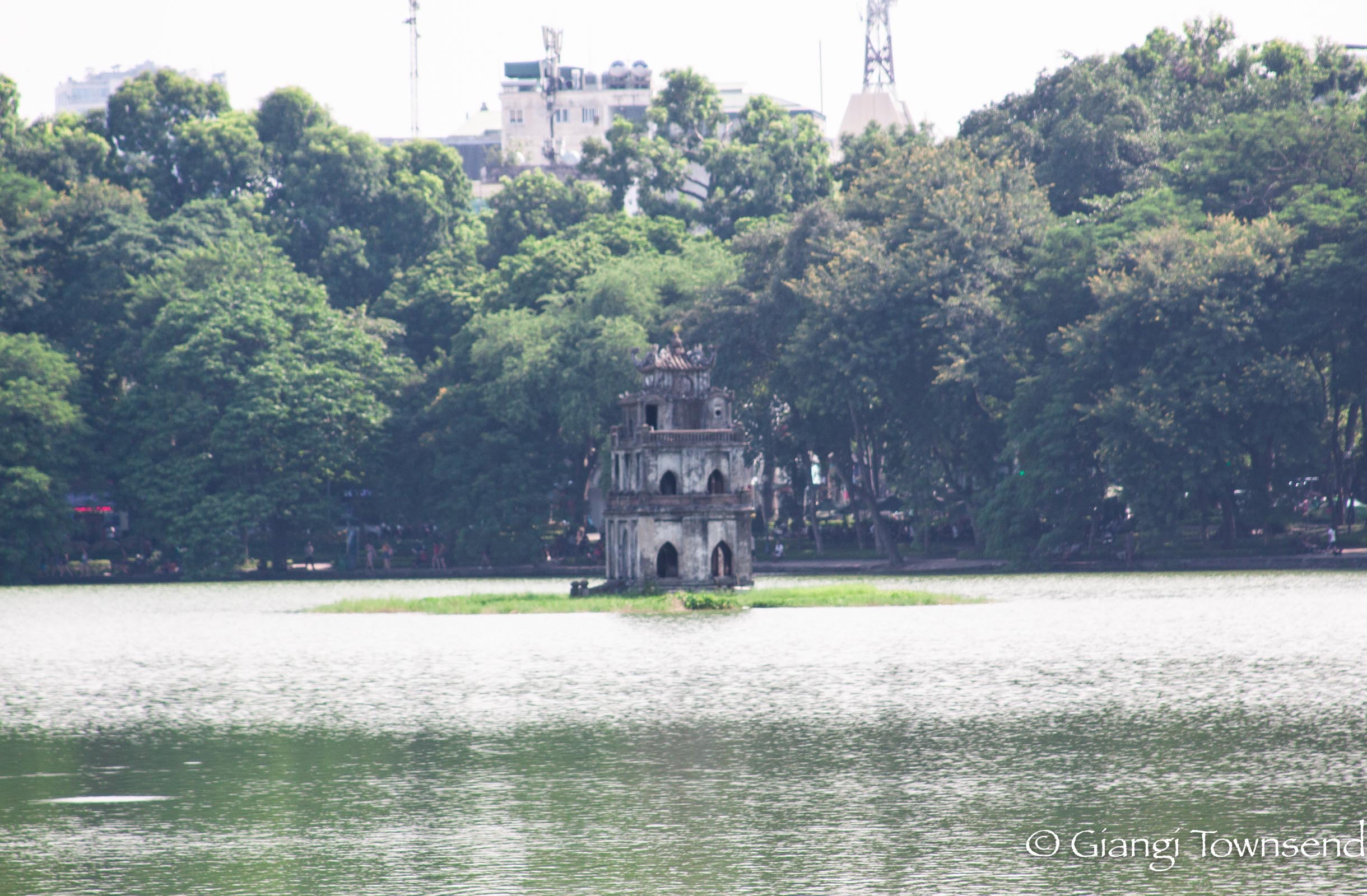 It would not be a perfect day if we did not indulge in a wonderful Vietnamese dinner at the Dinh Lang restaurant, right on the lake. A old Hanoi traditional restaurant.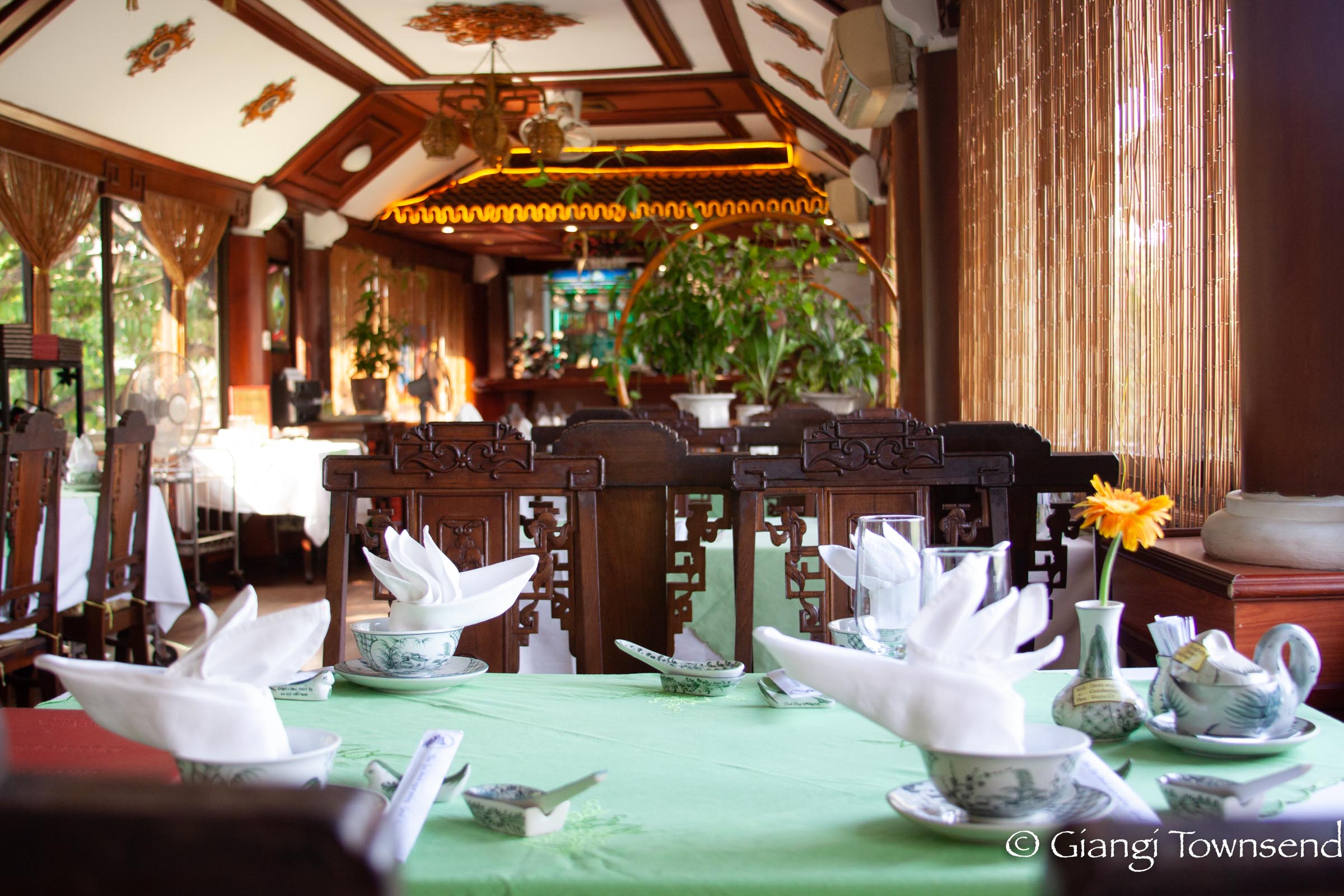 Where we indulged on some local plates of spicy rice and shrimps.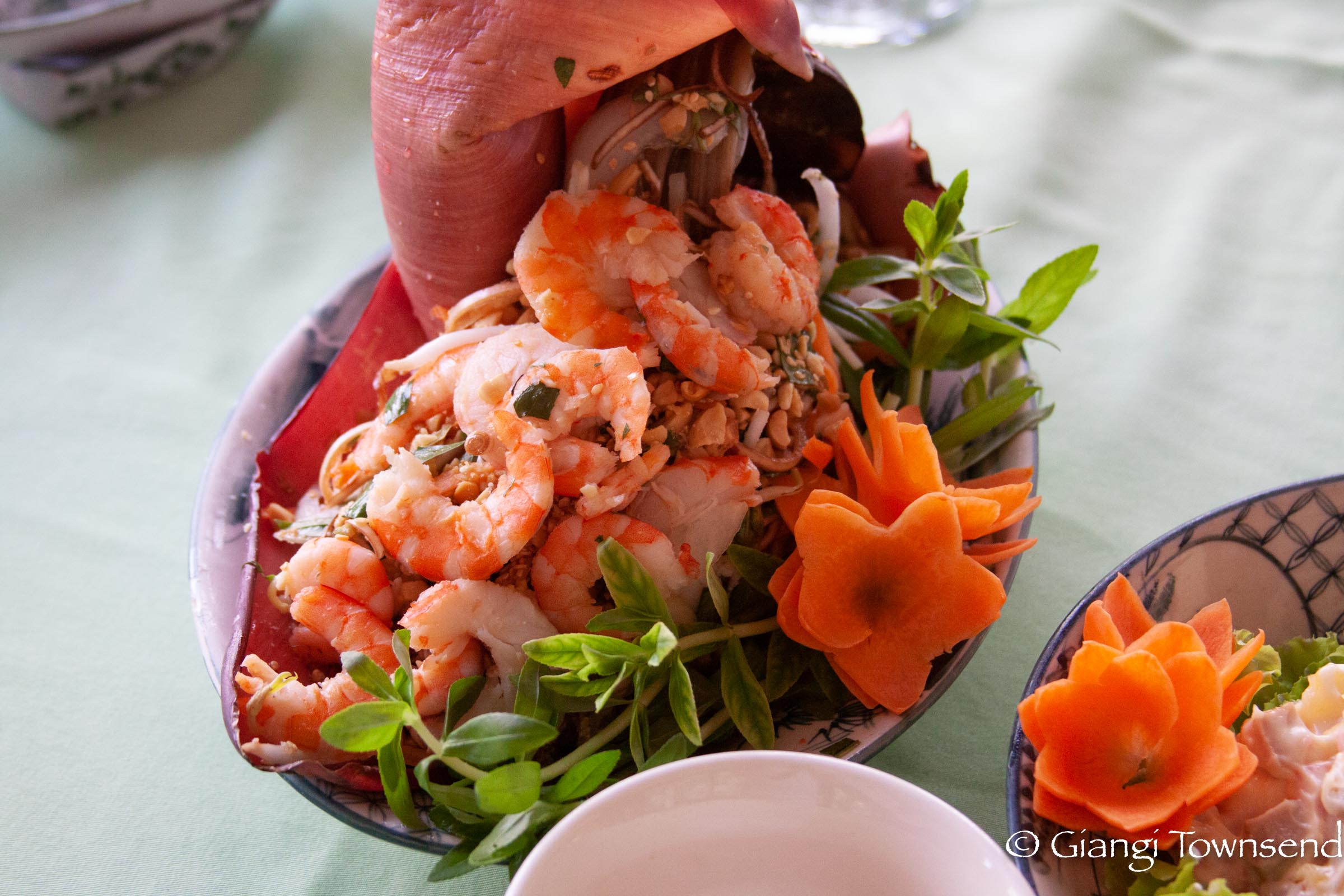 Roasted pork marinated to perfection served with salt, pepper and lime.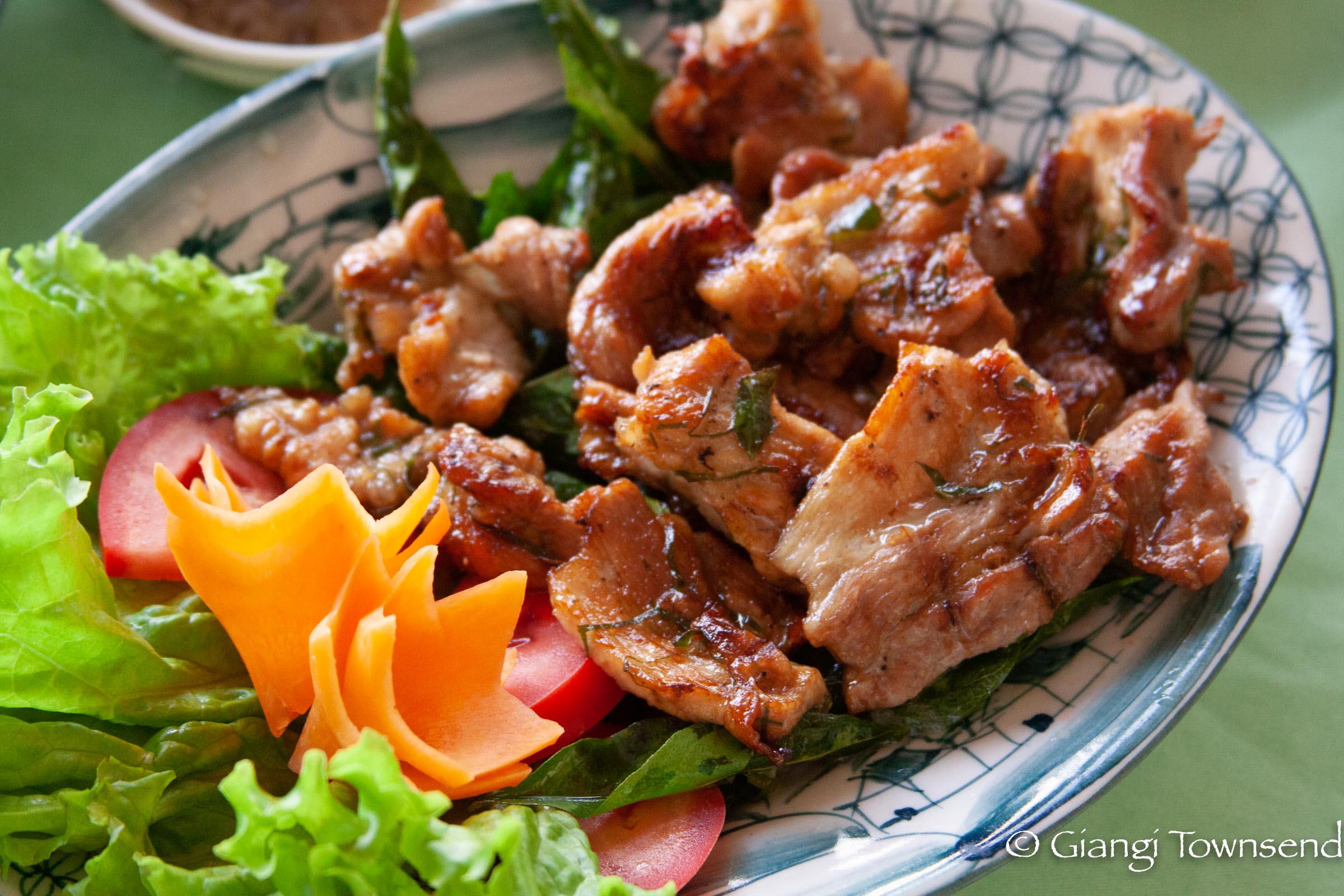 Salad with pineapple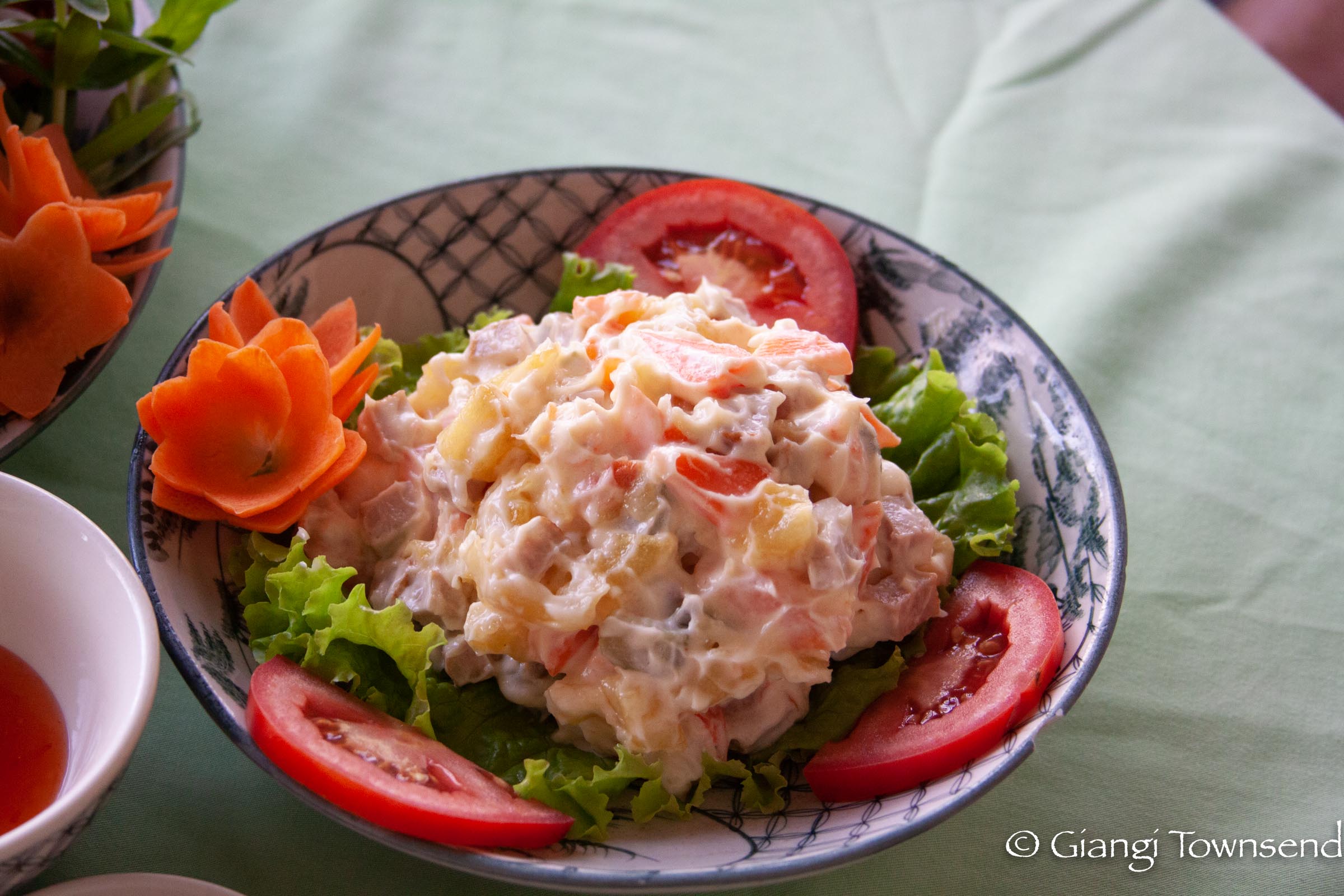 And those scrumptious banana shrimps fritters.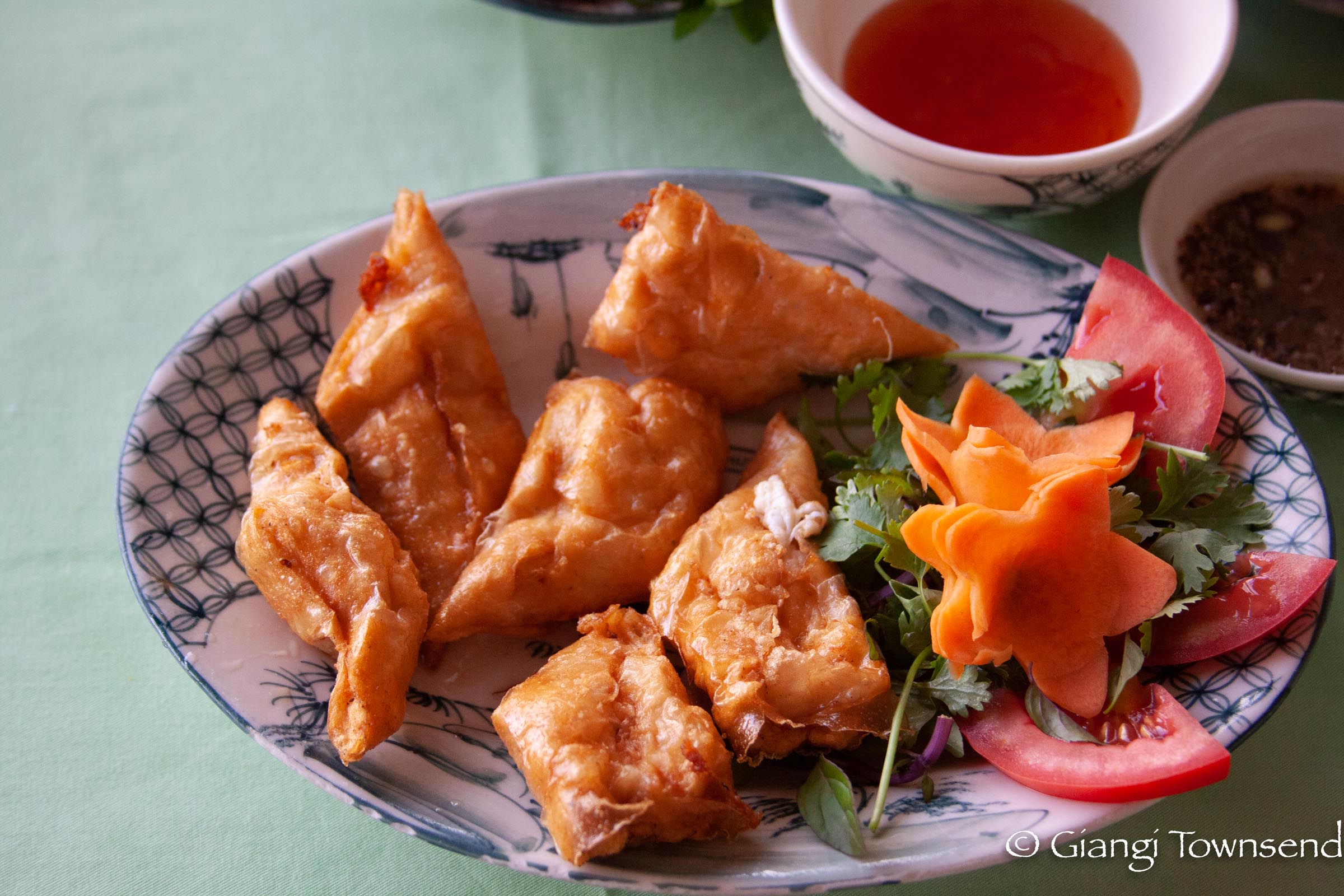 Music instrument.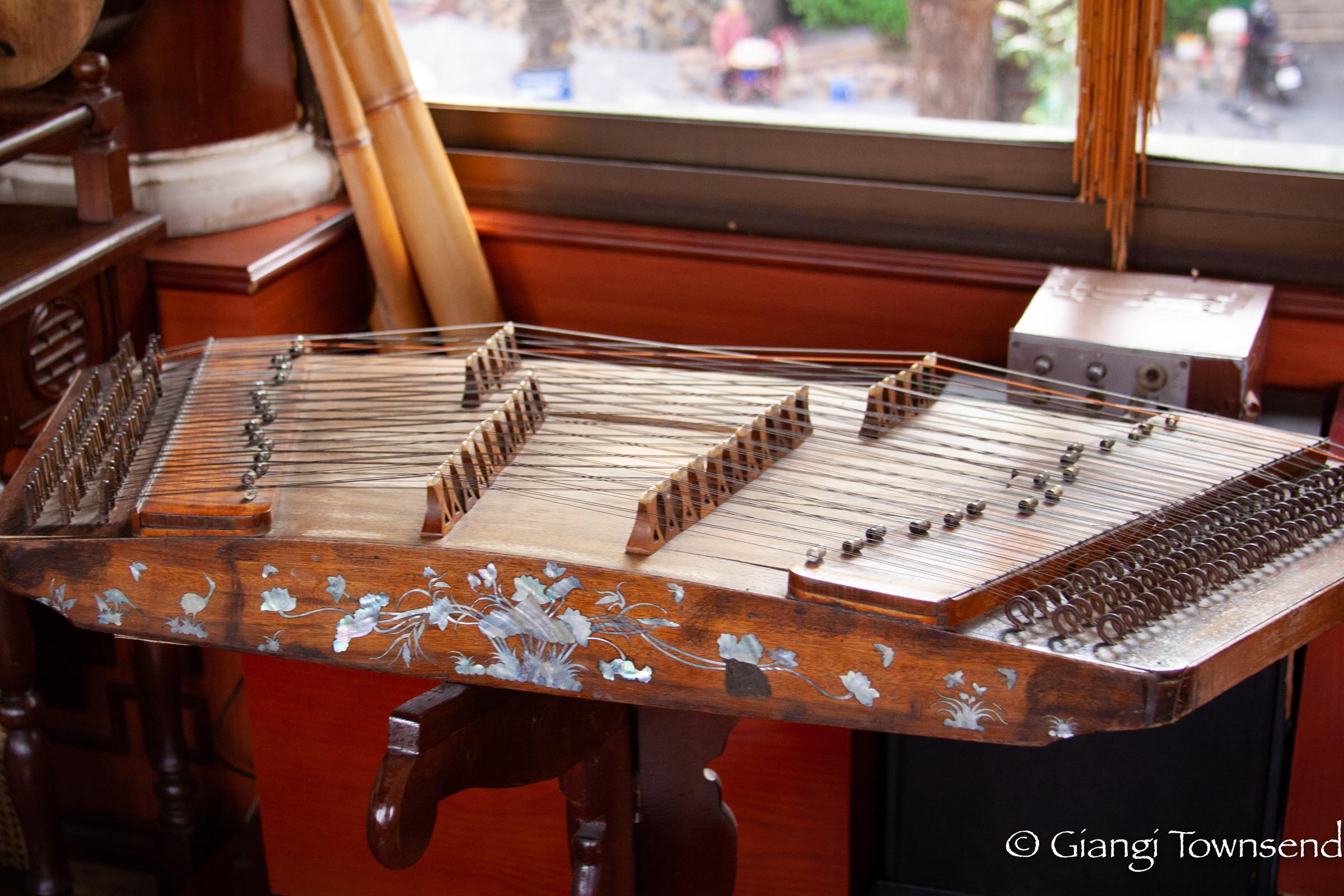 Until next trip and cannot wait.
xoxo
Giangi