Welcome October! Fall is finally here in Arizona.
Crisp, almost cold mornings, and pleasant days. The mercury is slowly going down and we start to come out of hibernation and enjoy the new season. Welcome October!
Fall colors are inching into our homes. Fall is finally here. Halloween is upon us, and the excitement from the little one's is already in the air. Candy everywhere. Gourds, hay, and pumpkins are lining up the store shelves. The wonderful season has just begun.
From me to you, enjoy this beautiful bouquet of roses, tulips, and sunflowers, all my favorite flowers courtesy of White House Flowers and Live in Paradise Valley magazine. Thank you for brightening my day!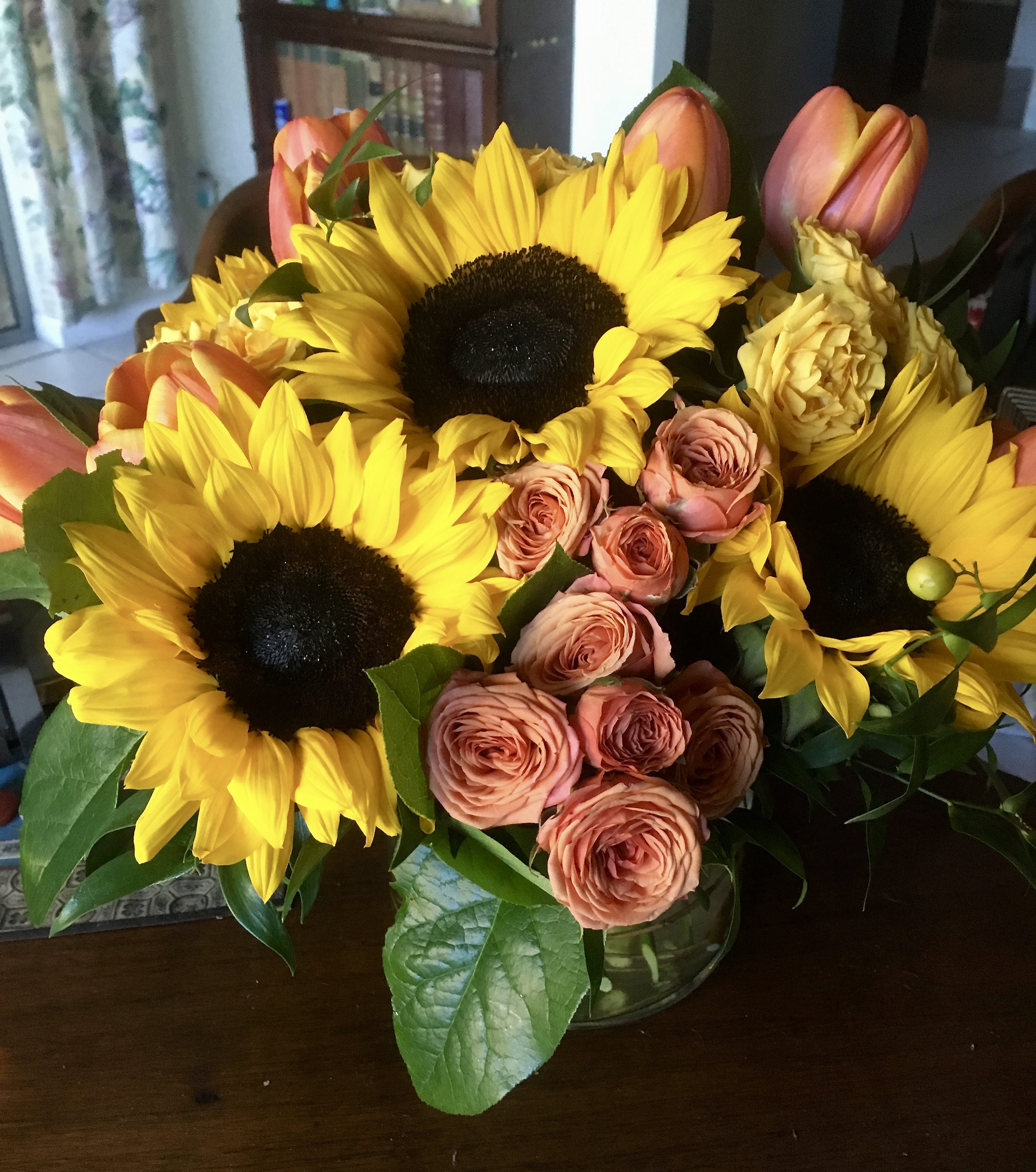 With love and gratitude,
Giangi