Good Morning from Saigon! After a long journey, close to 24 hours,  we are here in Saigon, Vietnam. Super excited for our next new adventure. I cannot wait to taste new foods, enjoy new flavors and take lots of pictures.
As usual, we always stay at the Intercontinental Hotel, and with no fail our accommodations are with a view. Here below this morning early sunrise upon Saigon welcoming us.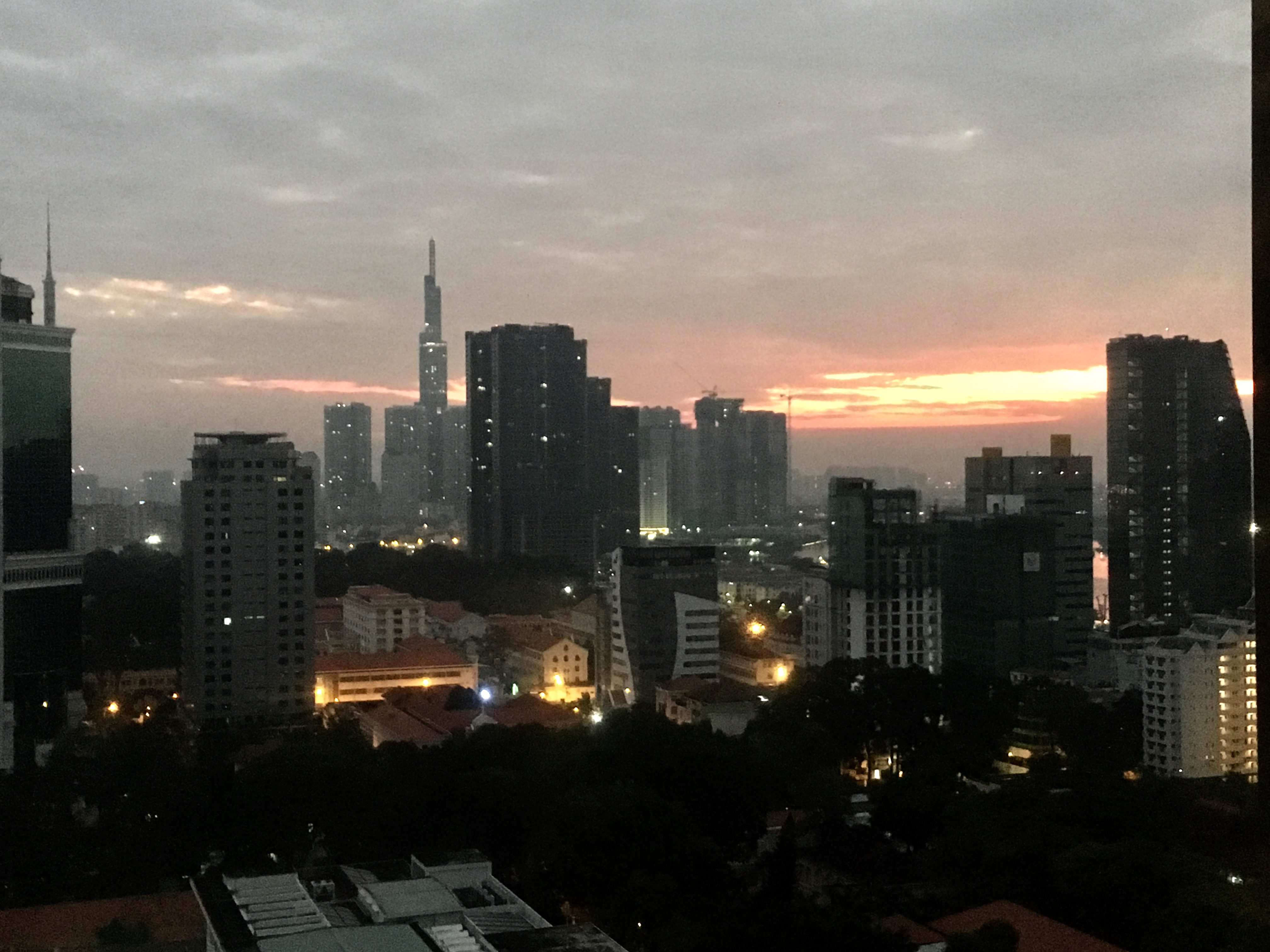 I love Asia. There is an hidden charm everywhere you go. A strong presence of past and present that all intertwines. Today and yesterday share the story, share life, culture. So close and yet each so far away from each other.
I am so excited to explore this city.
I am so intrigued with the food too, the passion that started it all with my cooking blog, Giangi's Kitchen, and I cannot wait to go down the alleys and try some street corner food.
Vietnamese food is spicy and I am not too brave on the heat level, I must admit chili peppers and me have a love-hate relationship. But I am willing to give it a good try and carry lots of water with me to cool down the burning.
So… last night as we got in quite late we had a simple bowl of Pho. One bowl of chicken and one of beef with fresh rice noodles, herbs, chilis, black bean sauce and bean sprouts.  And of course the small round plate with the red sauce that could have started a fire how hot it was. I did had some, not all of it, I am not that crazy, and I did enjoyed. I guess there still hope for me. Will keep you posted on the journey.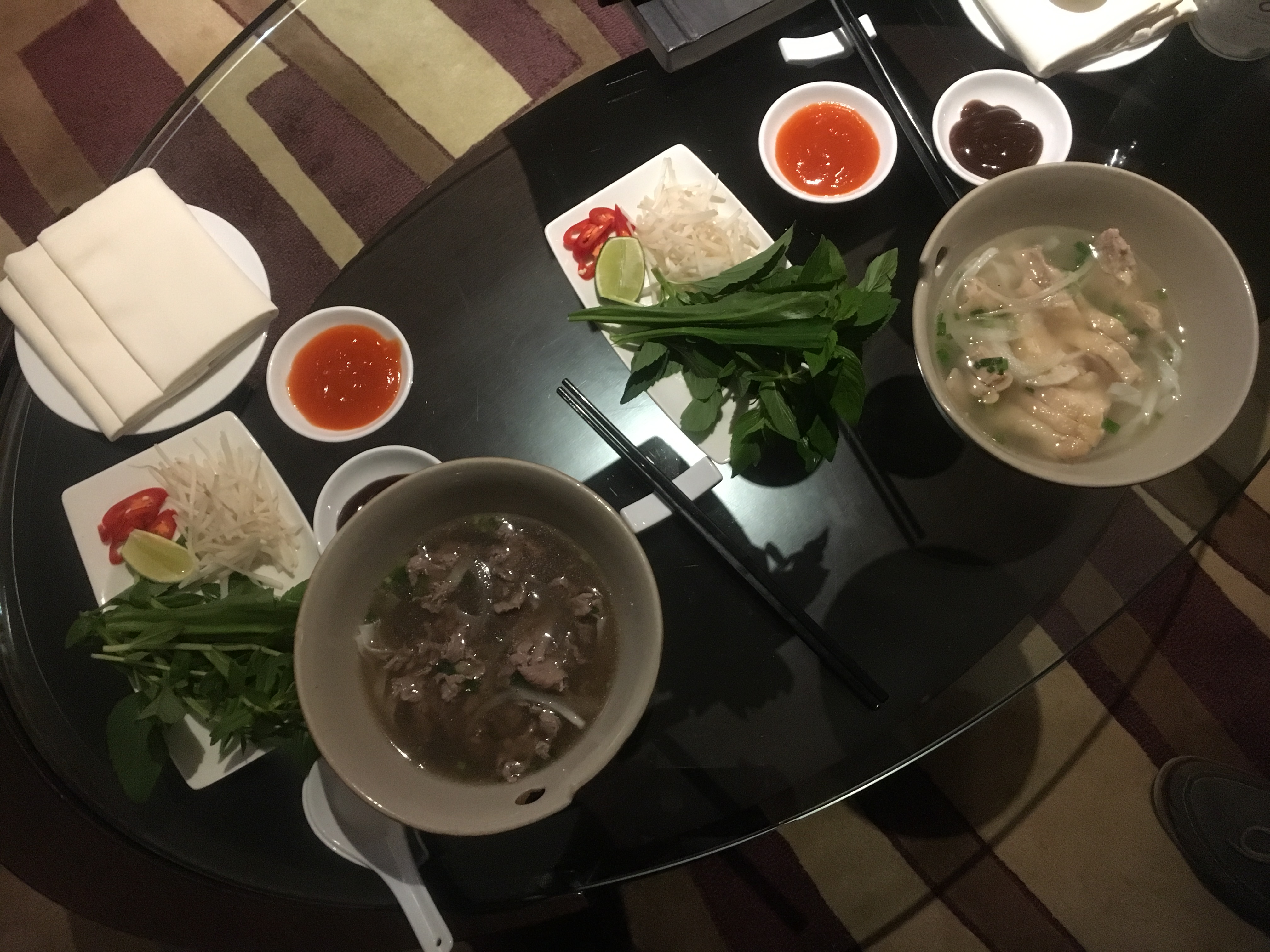 Off we go this morning!! Stay tuned and see you all soon.
xoxo
Giangi