A short day in Ho Chi Minh City or Saigon was all we had the energy to do yesterday. The exciting part was that we got caught in a huge storm. A typhoon in the vicinity area has brought in lots of thunder, rain and wind. We were dripping from head to toe but had so much fun, like little children playing in the rain. However, thankful for our warm hot shower and bed thereafter.
Our hotel is well located and within a street crossing we were down the book alley with lots of used and antiques books. If you love books, like I do, you are in real heaven. At one end, or beginning, which ever you prefer, stood this beautiful sculpture. Those two young ladies were absolutely adorable. They wanted to take a picture with me but did not want to ask. However, one of them was standing closer and closer to me and the other was not pointing her phone at her friend but me. Caught her and they both turned red. Of course, first thing I did was to invite her to take a picture with us, which turned into two, four… Their smile was so contagious. Thus me taking this pictures of them.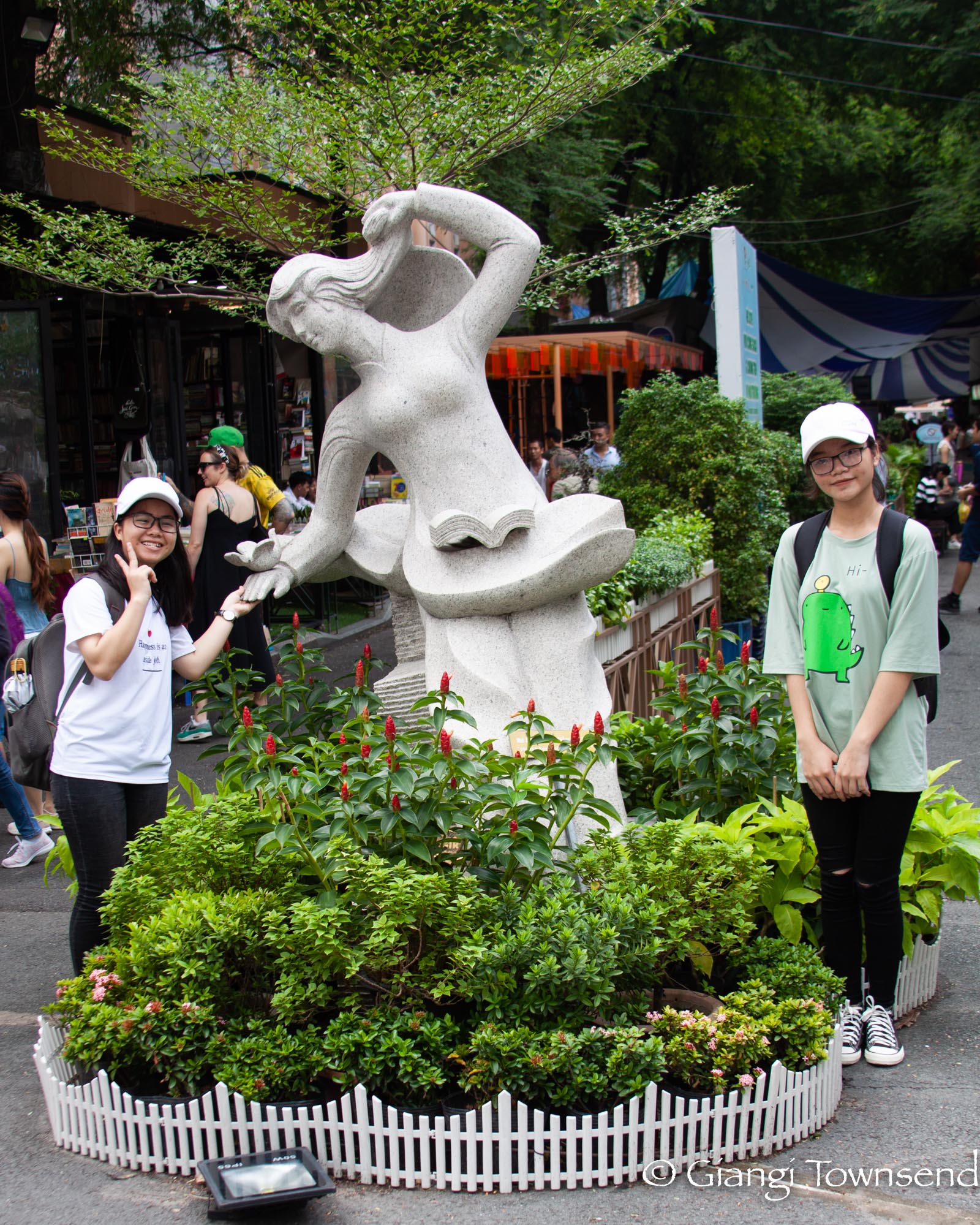 There is something so free about this sculpture. Freedom to be transported into a wild fantasy realm while you read.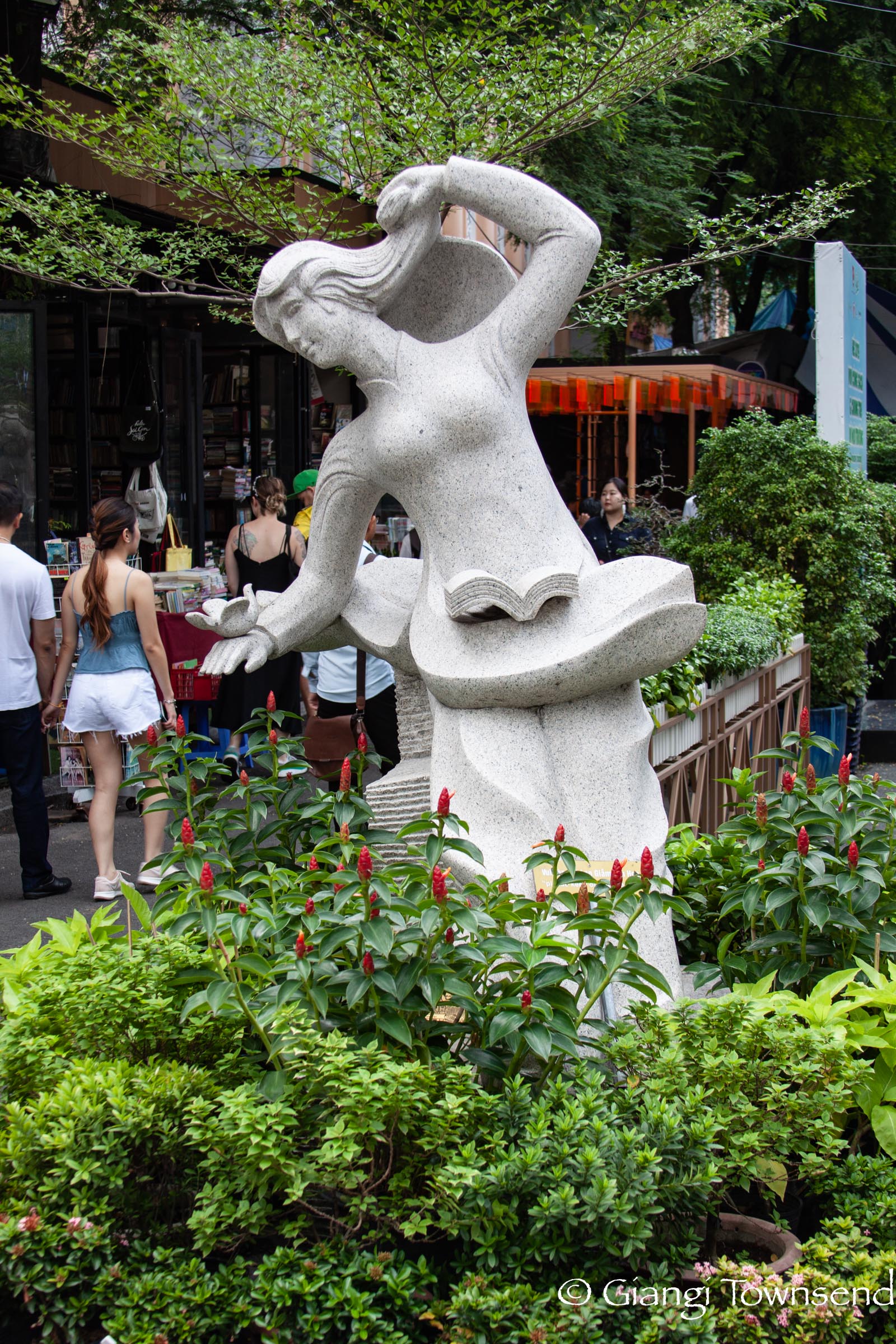 Nestled in the middle of two bookstores is this gorgeous bronze statue. So realistic and beautiful.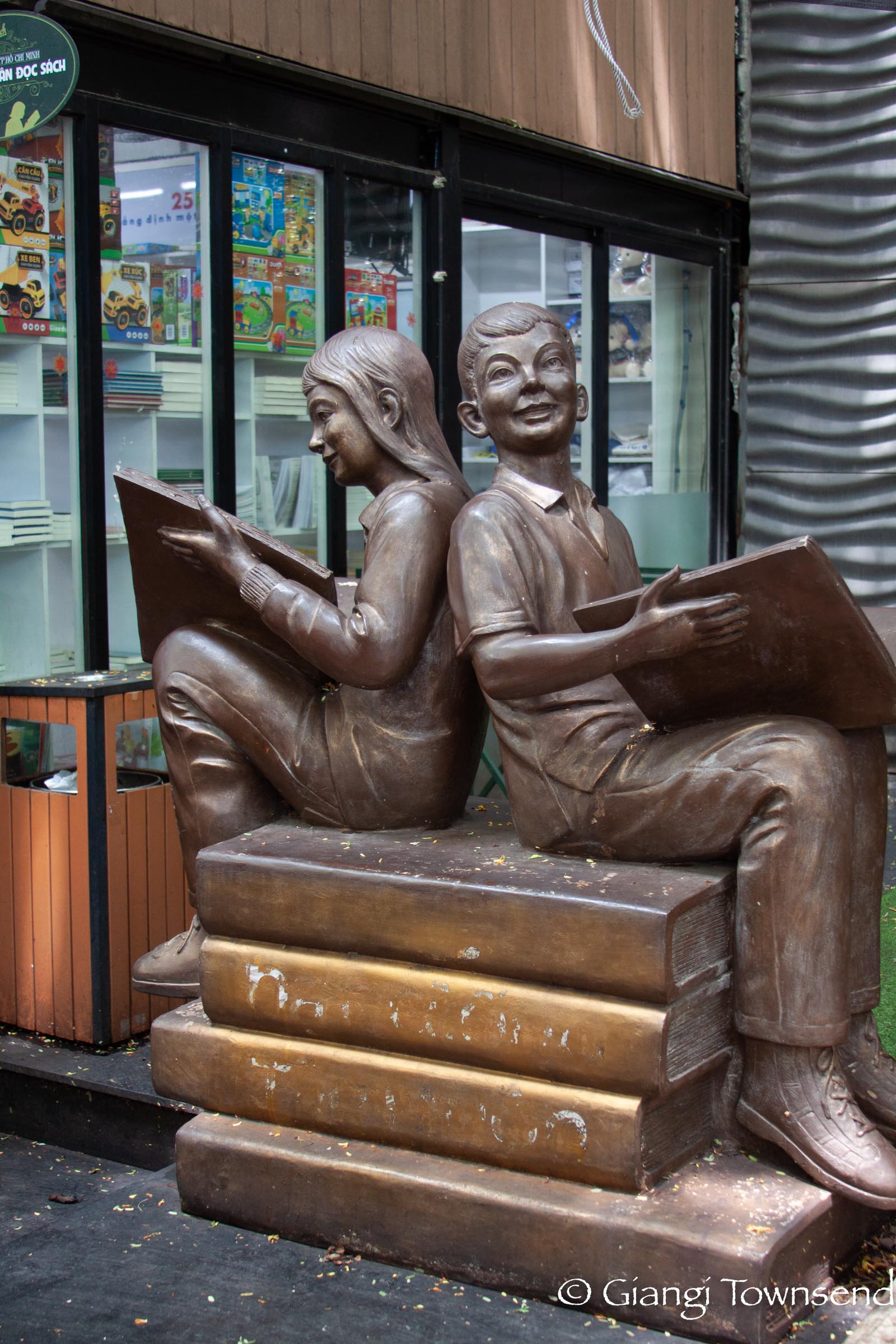 Of course a couple of souvenir stores and coffee shops all along side as well as a photography exhibit. Here are a few of the photographers that invited me to take a picture of them. The lady with the hot pink dress is the one that took the picture behind her. Beautiful expression of love between mother and child.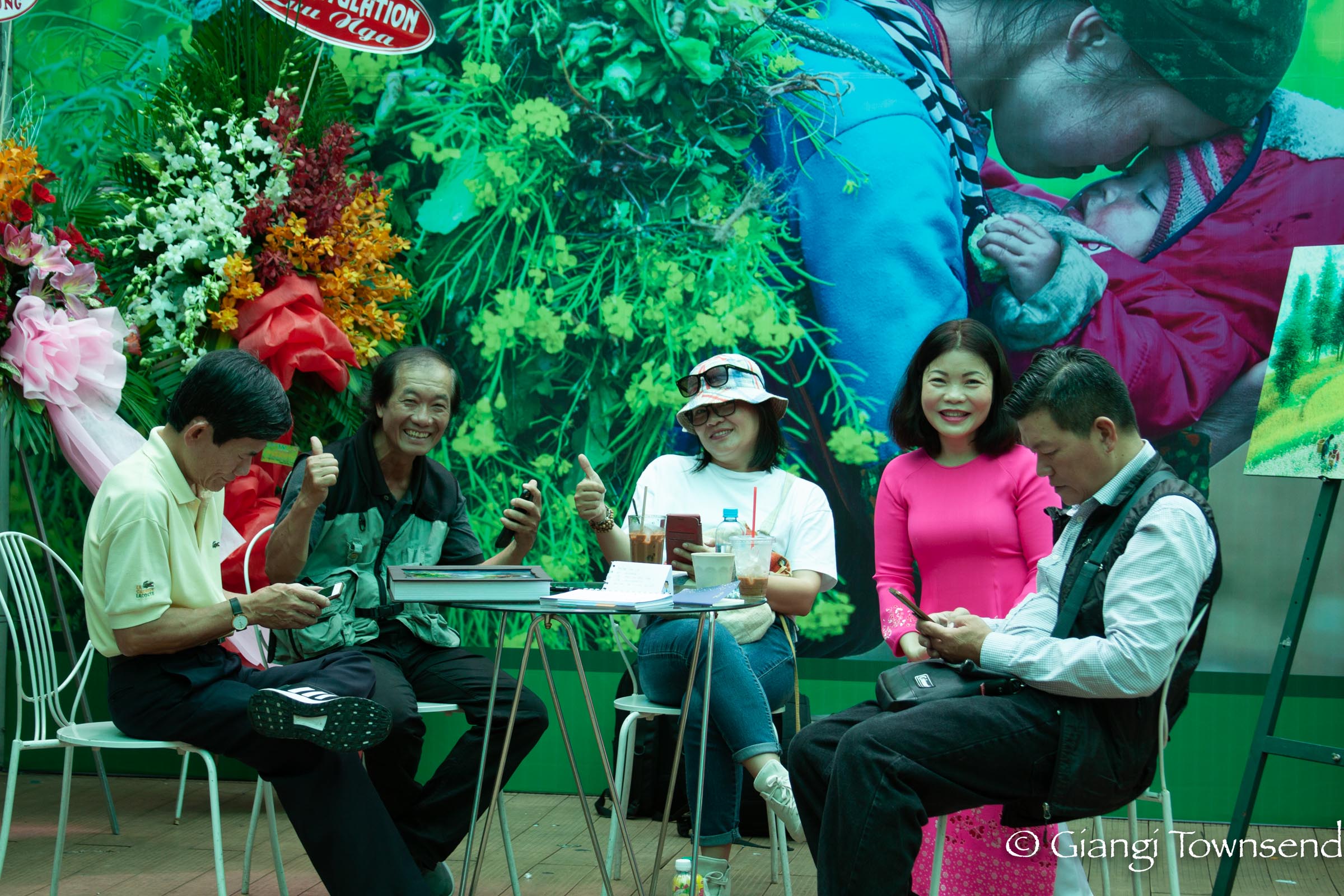 Aren't those boys adorable? Playing or having a very in depth conversation.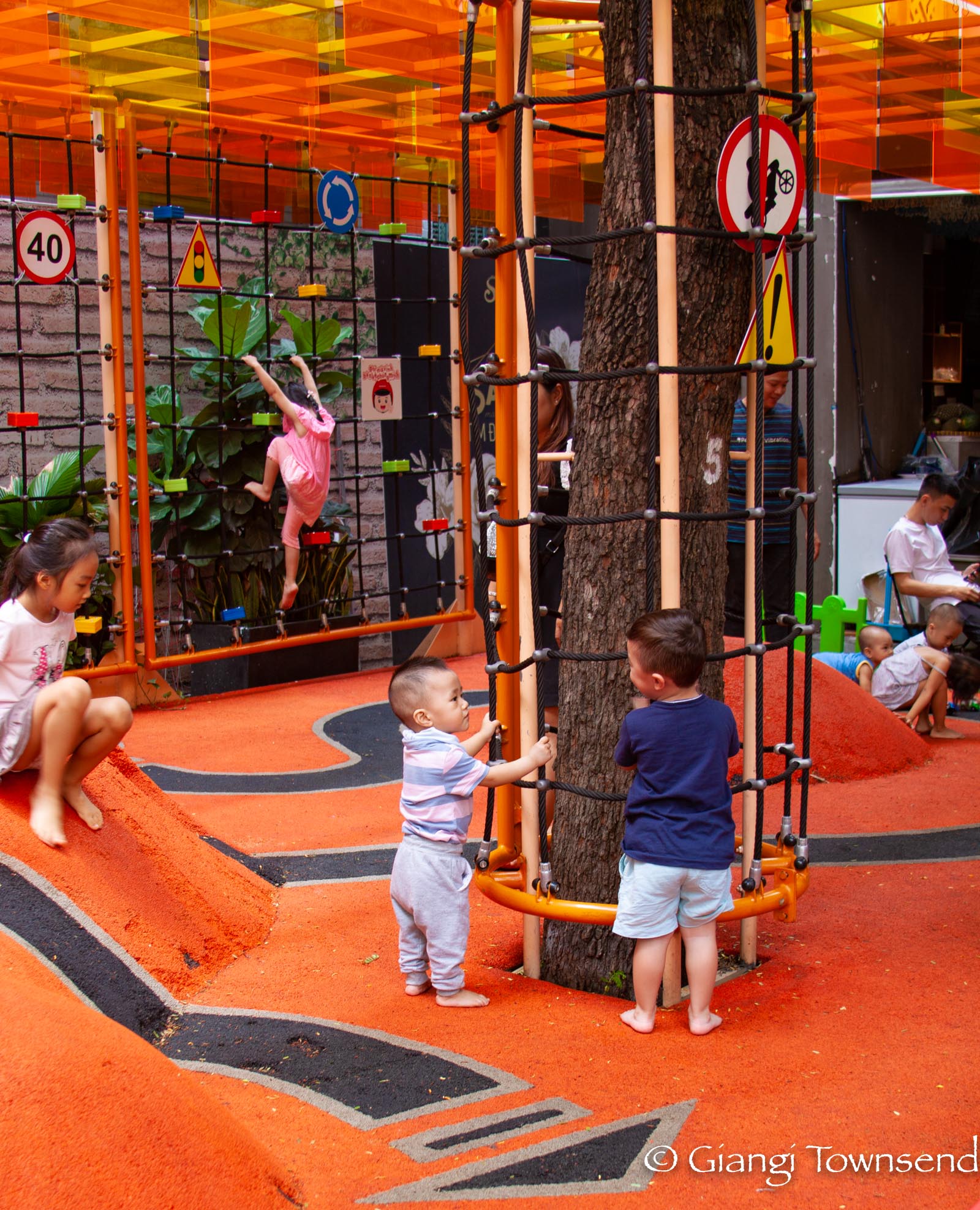 The French – Vietnamese relation started in the early 17th century with the arrival of Jesuits missionary.  From around 1887 to 1954 the French had a strong presence in Vietnam. This presence is noticeable by the structures around the city.  Ever so present on the following picture of the Notre Dame Cathedral of Saigon.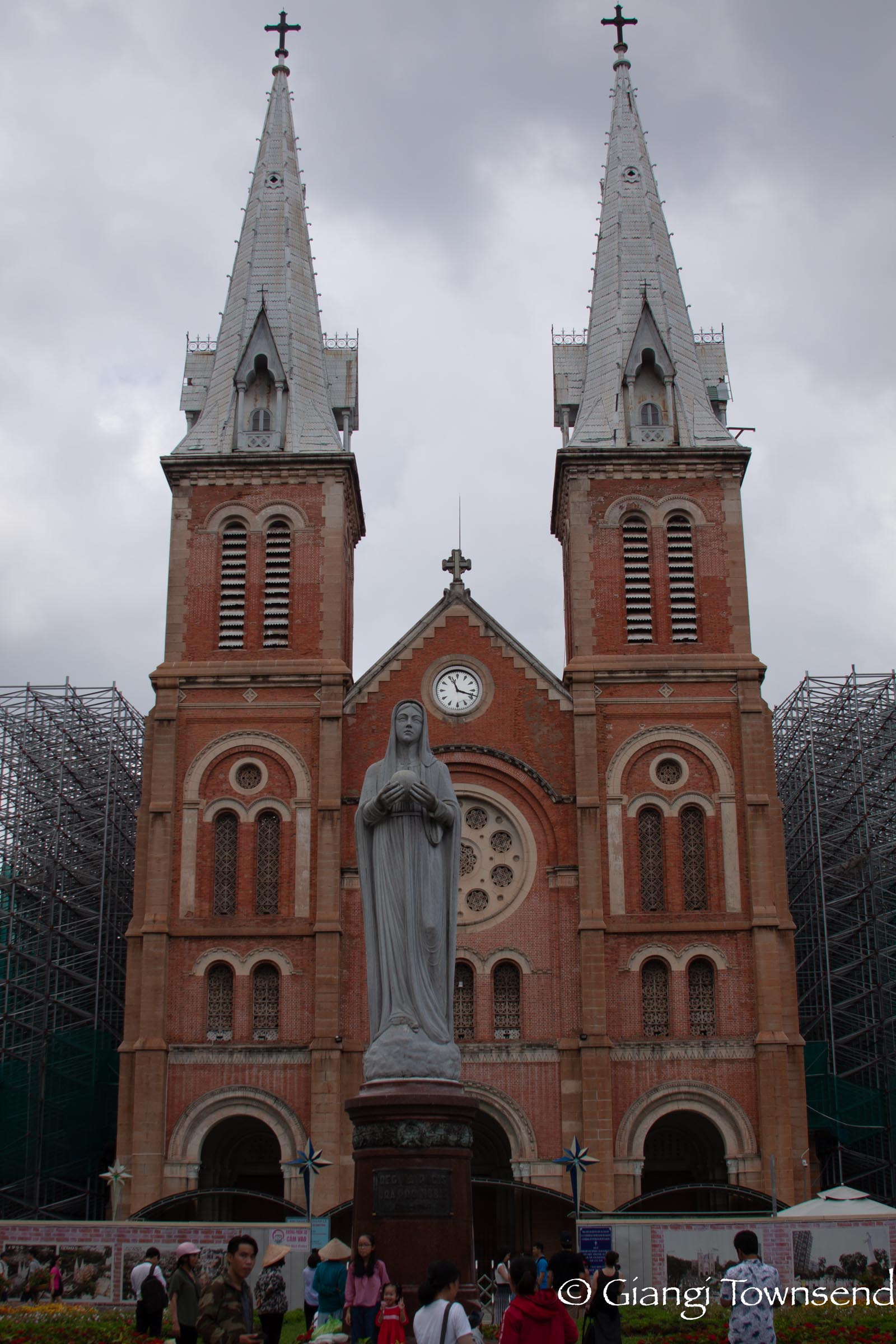 Unfortunately the Cathedral is under construction and we were not able to visit. Maybe next time.
I really love the ironwork detail of this kiosk. Transports you back to a by gone era.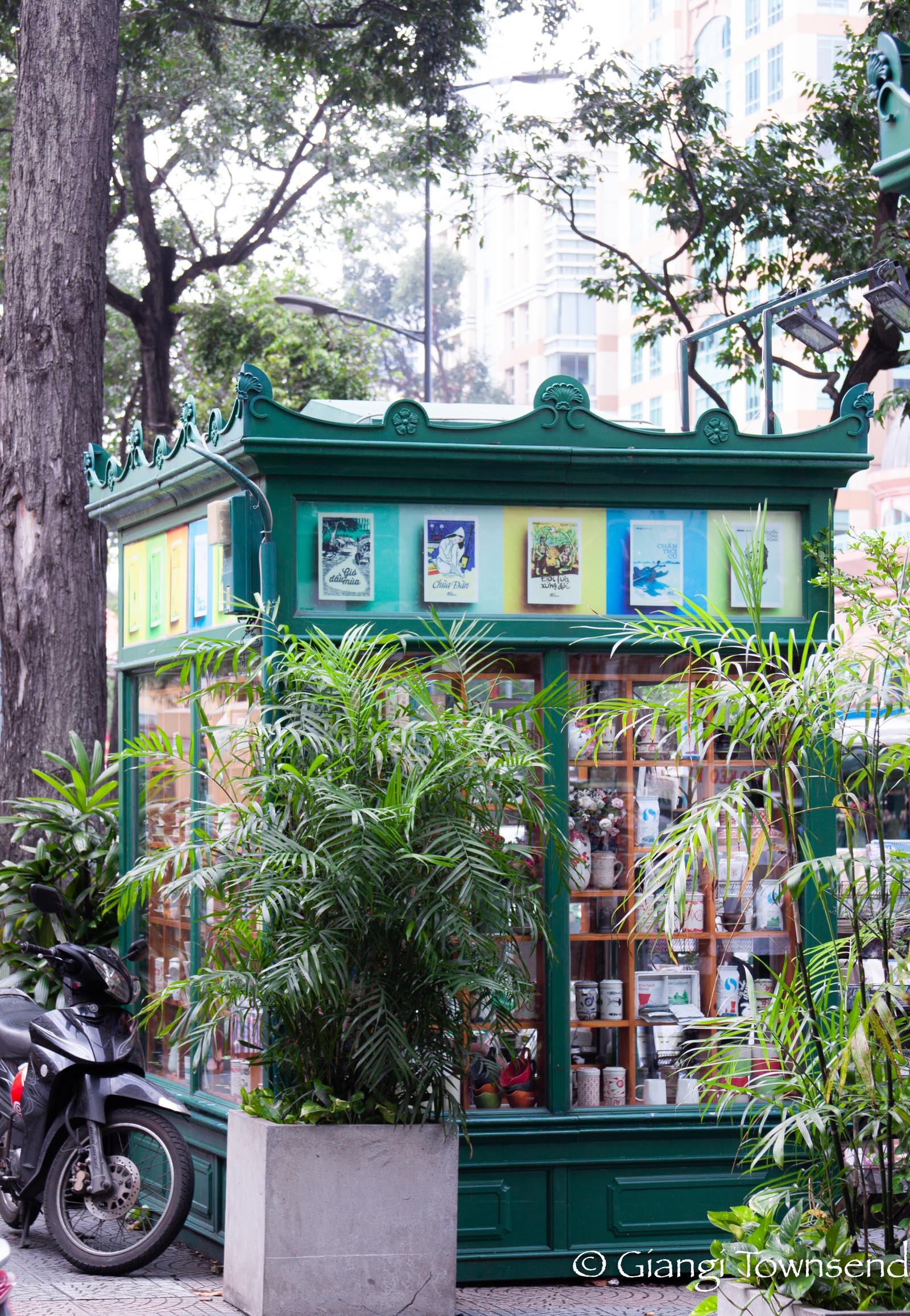 Across the Cathedral you will found the Saigon Central Post office. Located in the downtown of Saigon, this building was constructed when Vietnam was part of French Indochina in the late 19th century.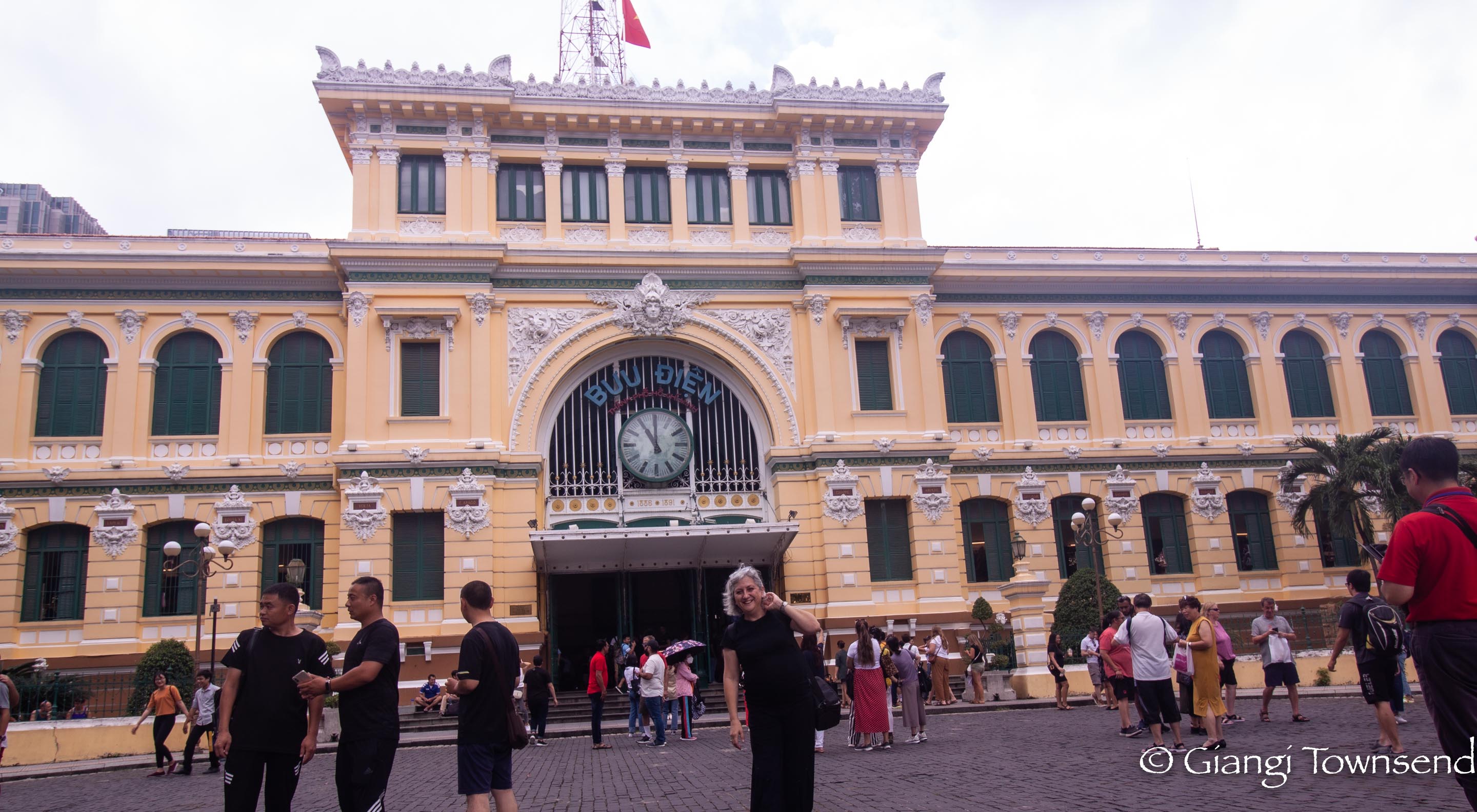 Main entrance, love the vaulted ceiling and woodwork. To this day it is still an operational post office, and each stall has it's own function. Fascinating as the post office is still operating exactly as the post offices are in France. Each counter has it's own function.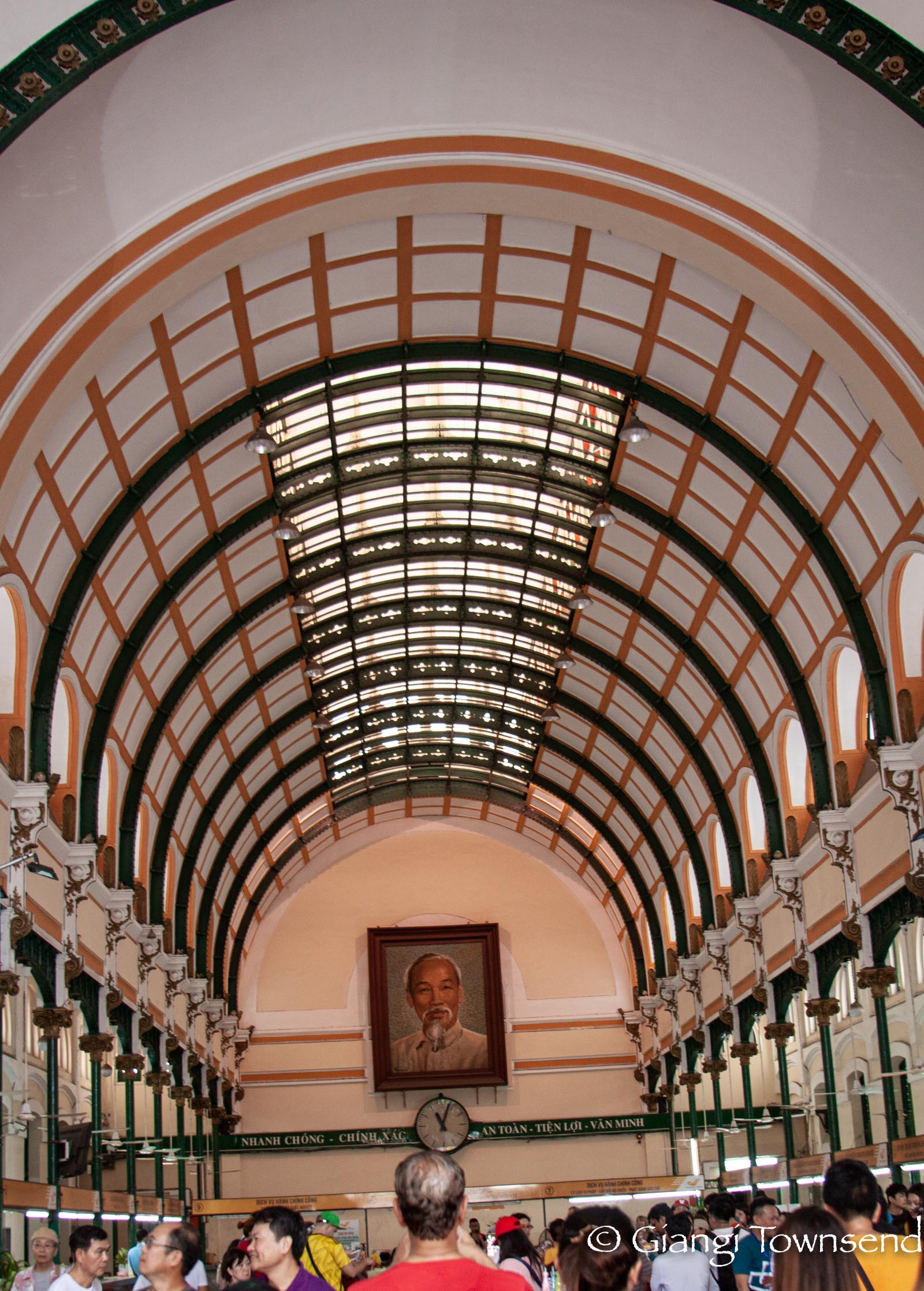 Telephone booth.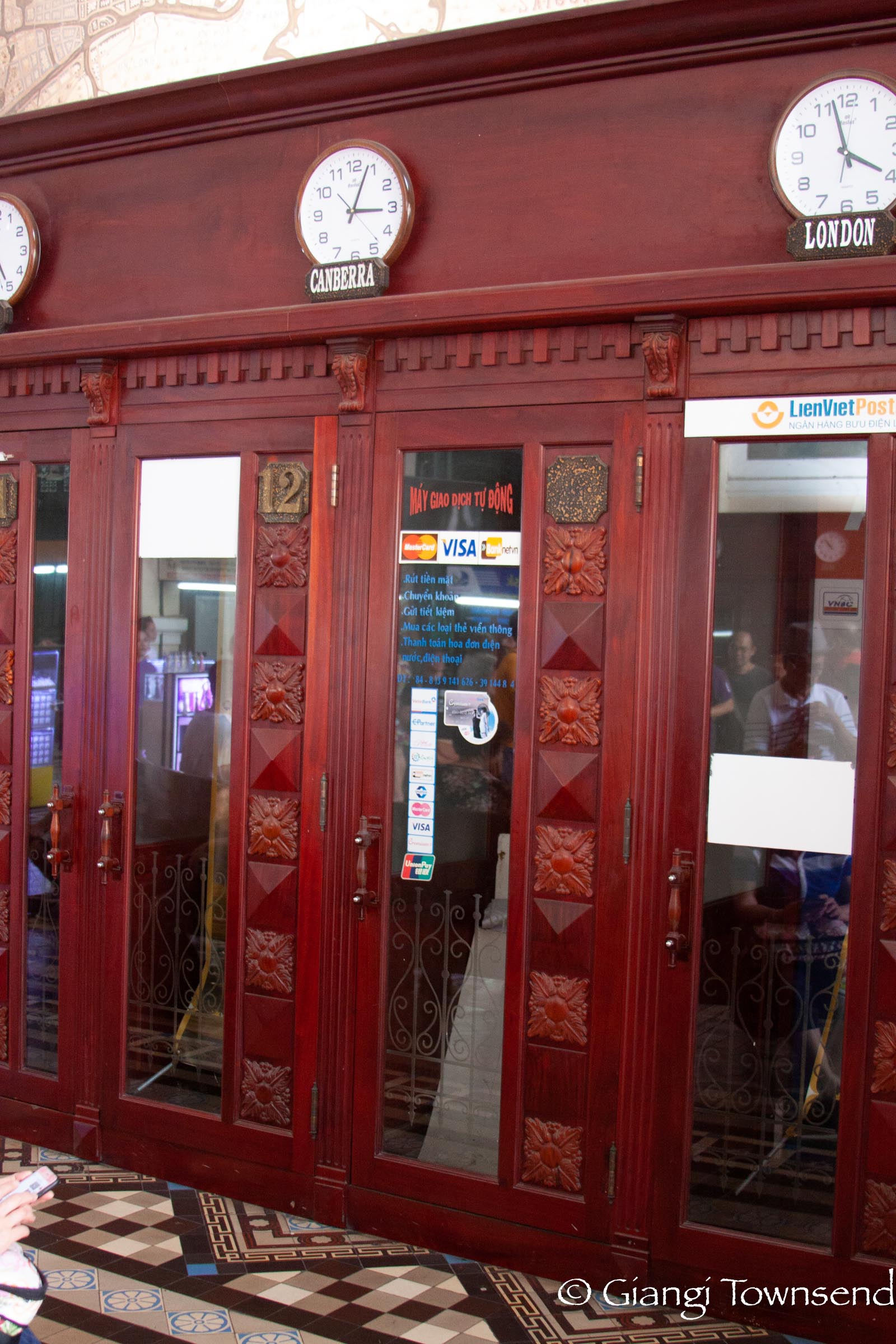 Walking distance the Hotel Continental Saigon is just another French footprint. Love the lamp post.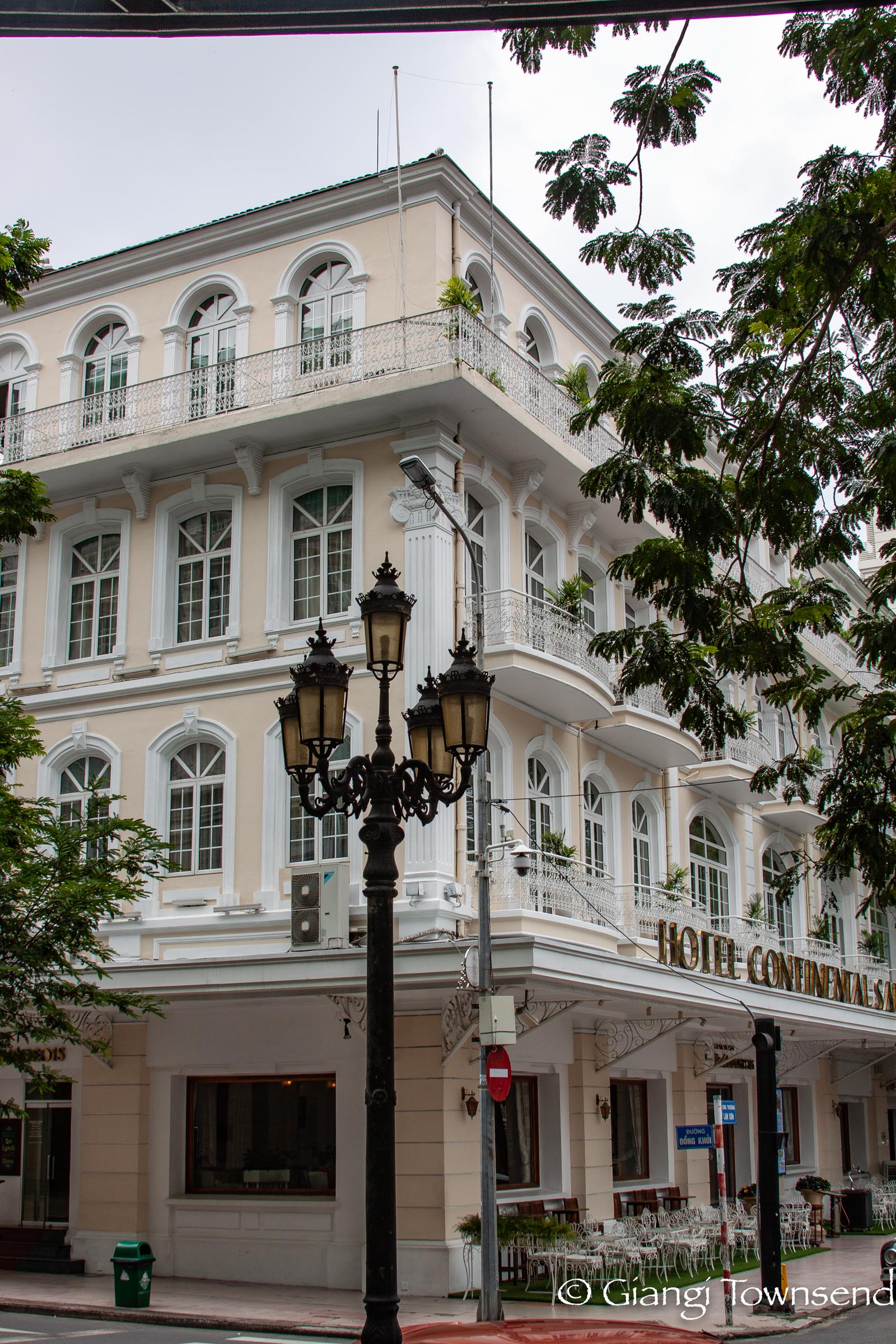 With a sharp contrast here  you can see the difference of living quarters.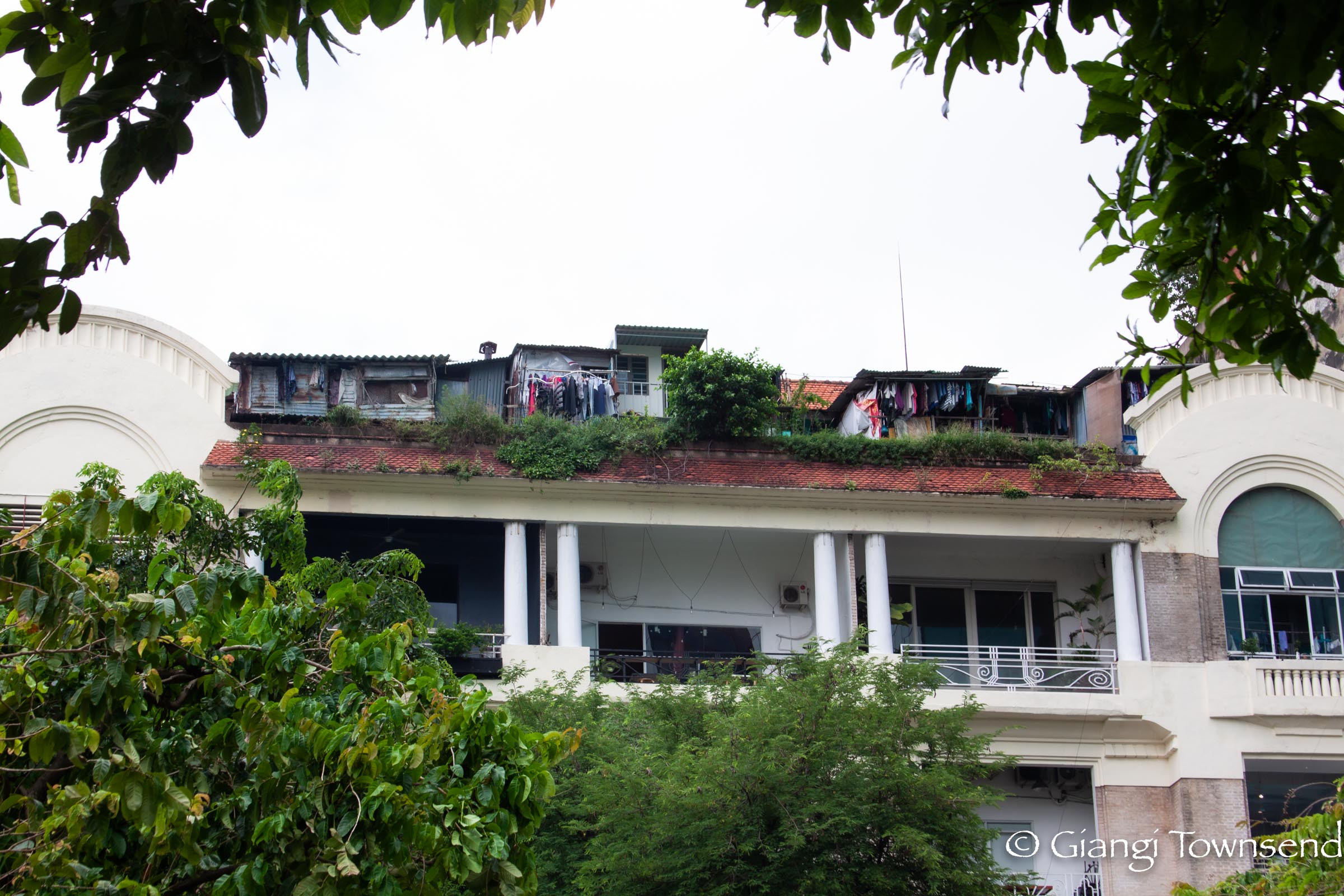 And here is the Municipal Theatre Ho Chi Minh City.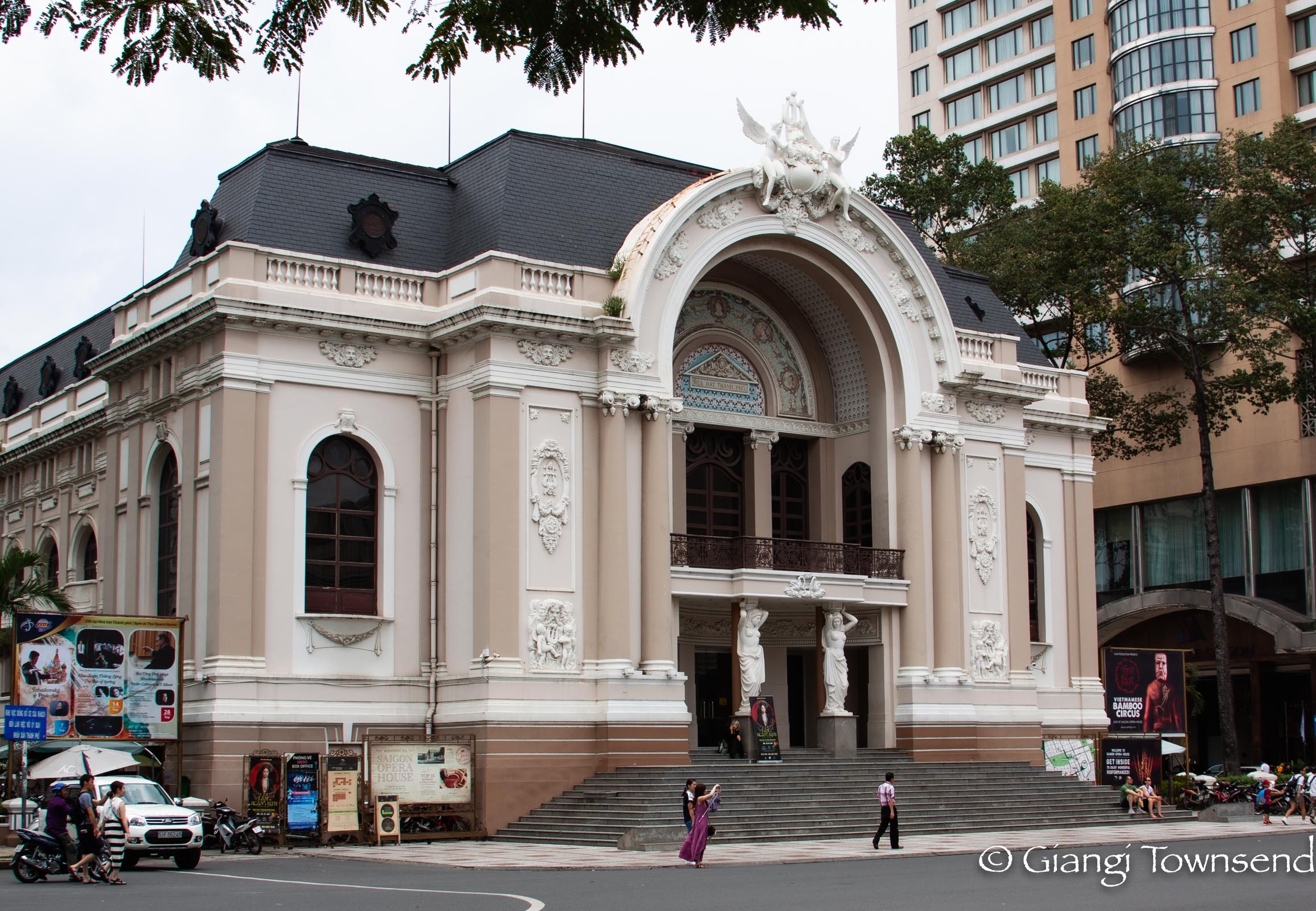 Right before it started raining again I was able to snap this picture of lotus flower.  The sky colors and the soft pink of each petal played against each other well, that retouching them it would have altered their beauty.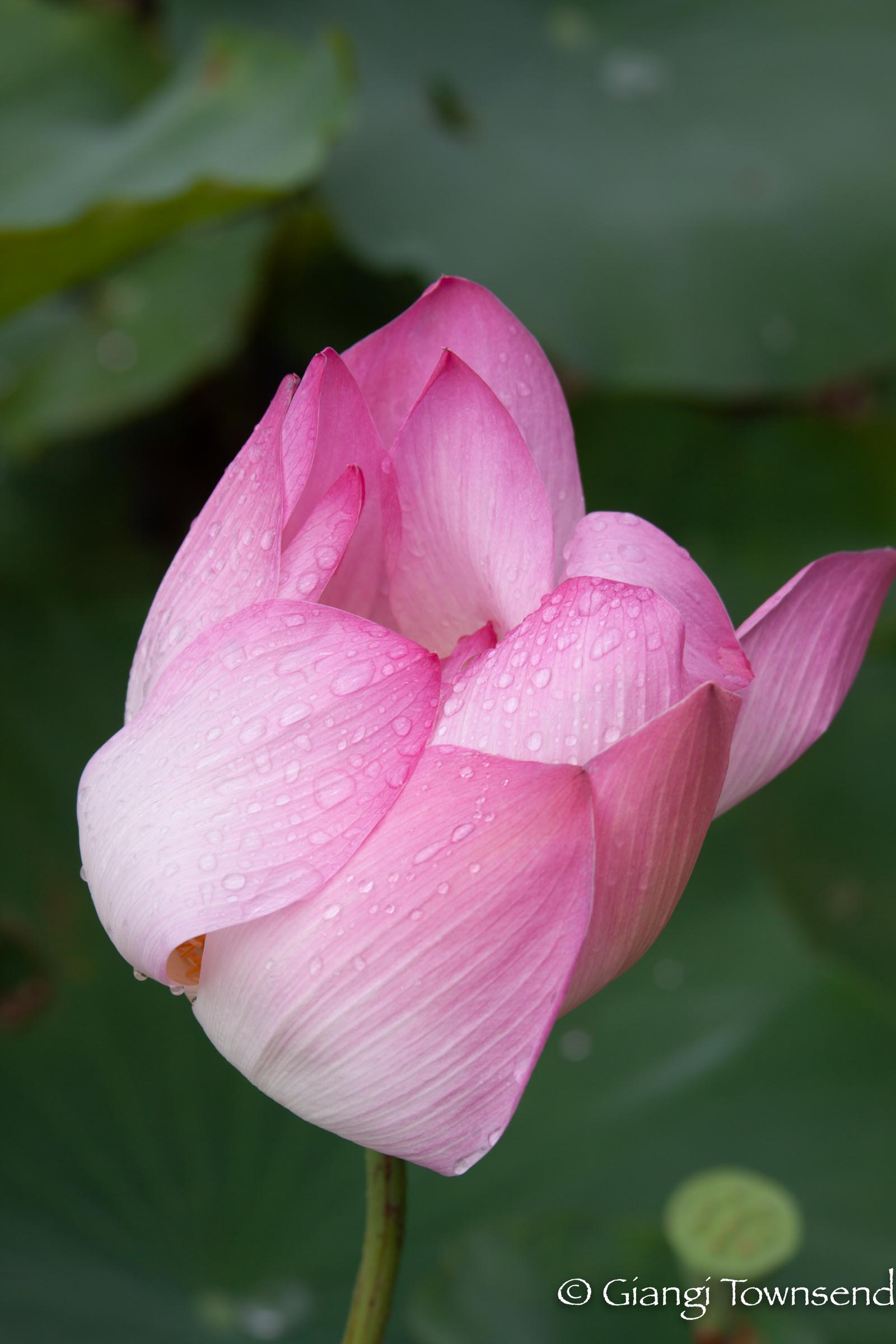 Just in time to snap this picture of the People's Commitee of Ho Chi Minh City. Used to be the Hotel de Ville and now it is Saigon City Hall. Build between 1902-1908.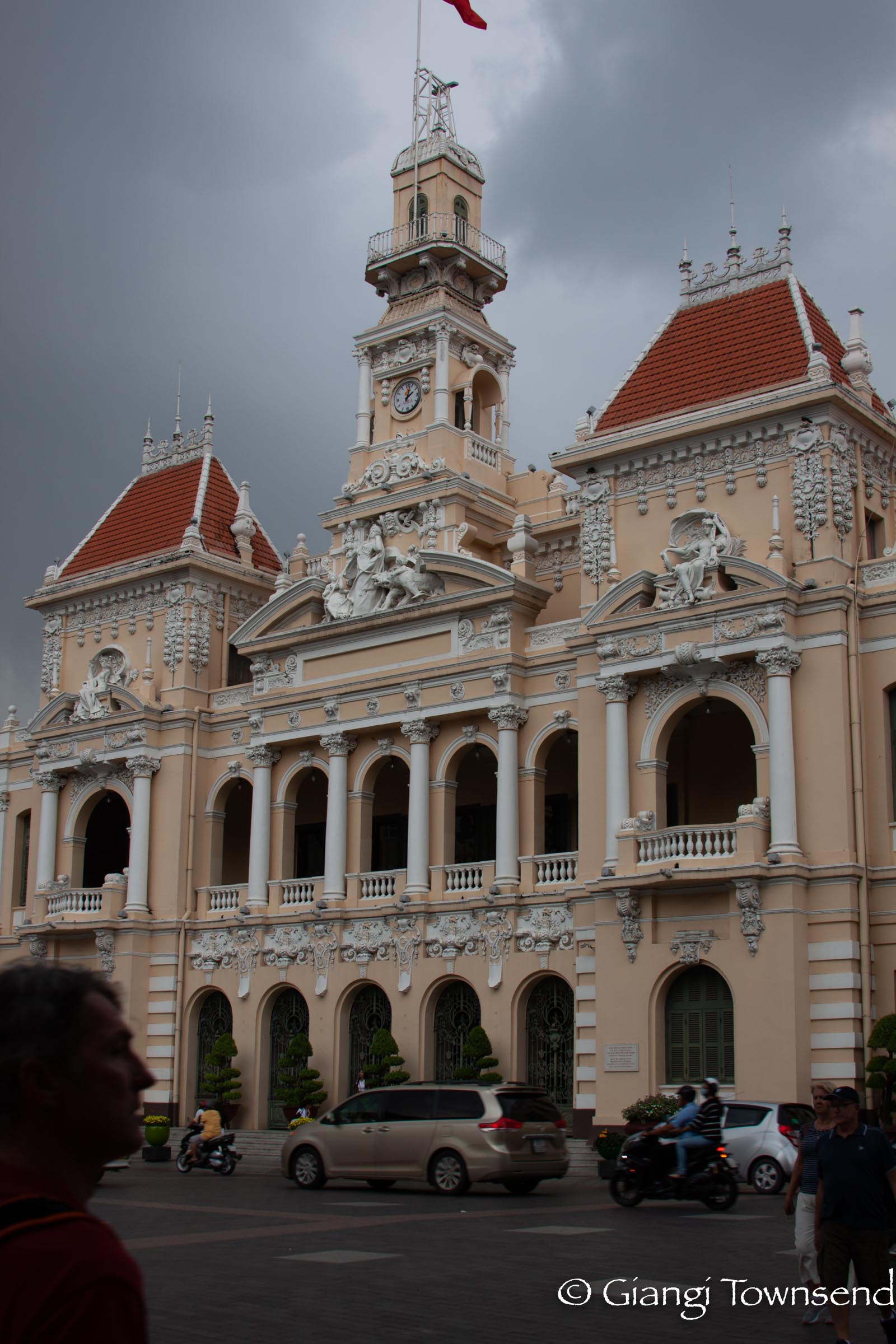 And of course it would not be a perfect day with out shopping. Here is an hand made silk head piece. Each ribbon, pompon, beads, cross stitch is done by hand. A true masterpiece.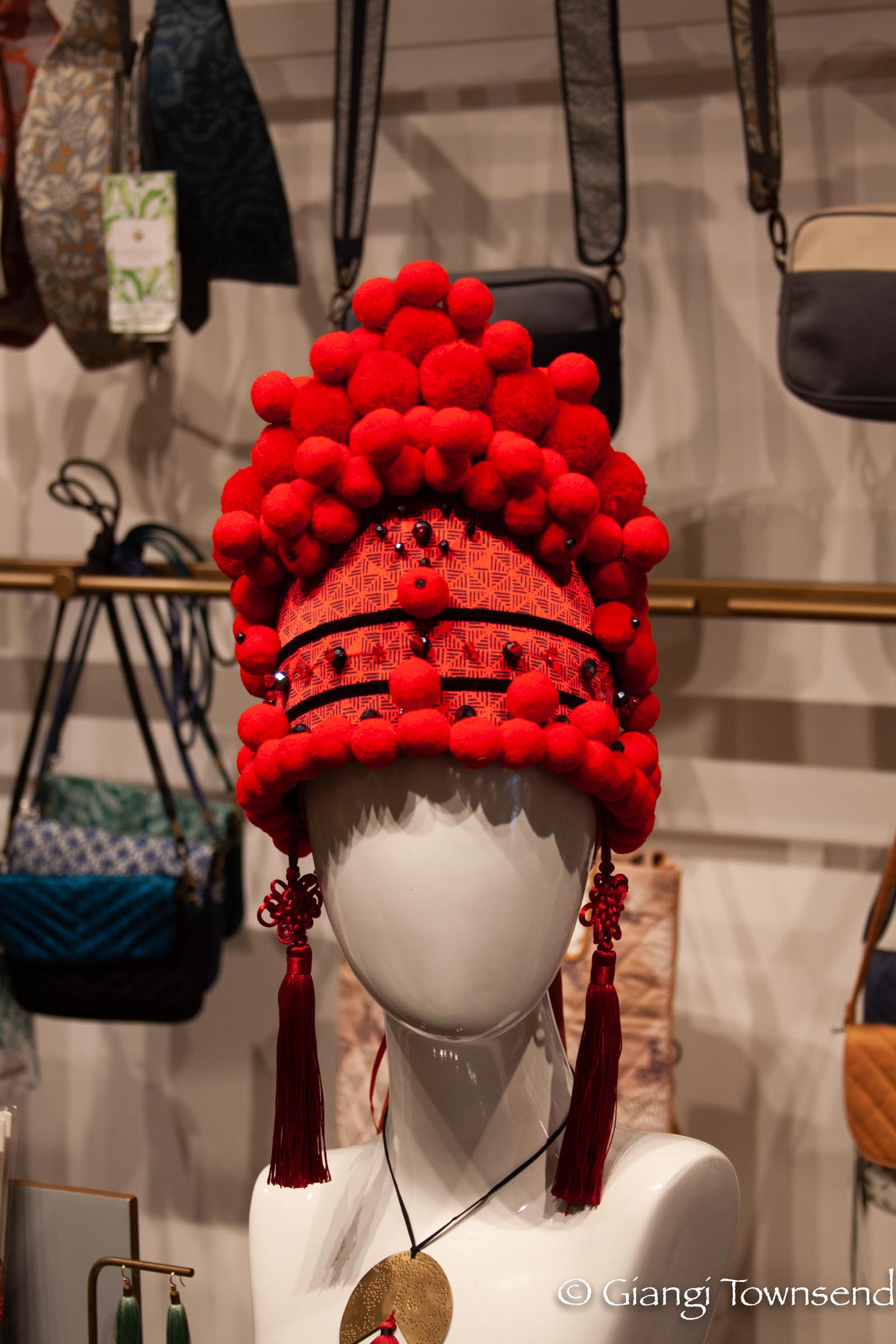 A street vendor selling coconut milk.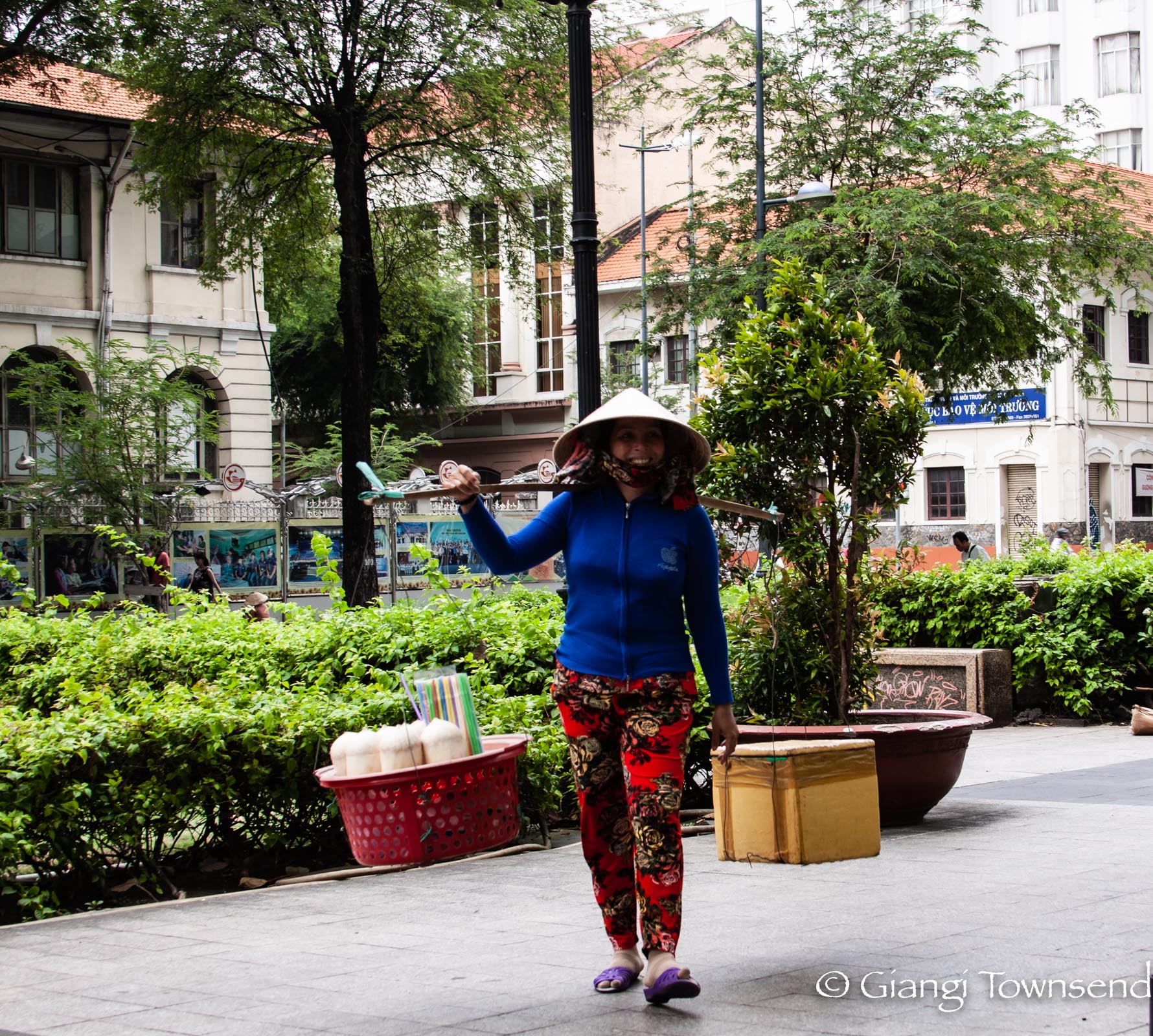 Closing our day in Ho Chi Minh City with a very familiar sight. Not only in Vietnam, but all over Asia. A family on motorcycle and a baby either in front or wedged between his parents.
More adventure to come. Stay tuned.
xoxo
Giangi