War Remnant Museum and Ben Thanh Market.
More free time to play brought us to broaden our circle of tourist visit and here we are enjoying more of this vibrant city. As I am happy snapping away, the city is on a constant go. I must say I am thankful to have ben raised in France and know how to juggle traffic. It is a juggle here. Motorcycles everywhere, and cars all sharing a two lanes road to get from point A to point B. Not that simple.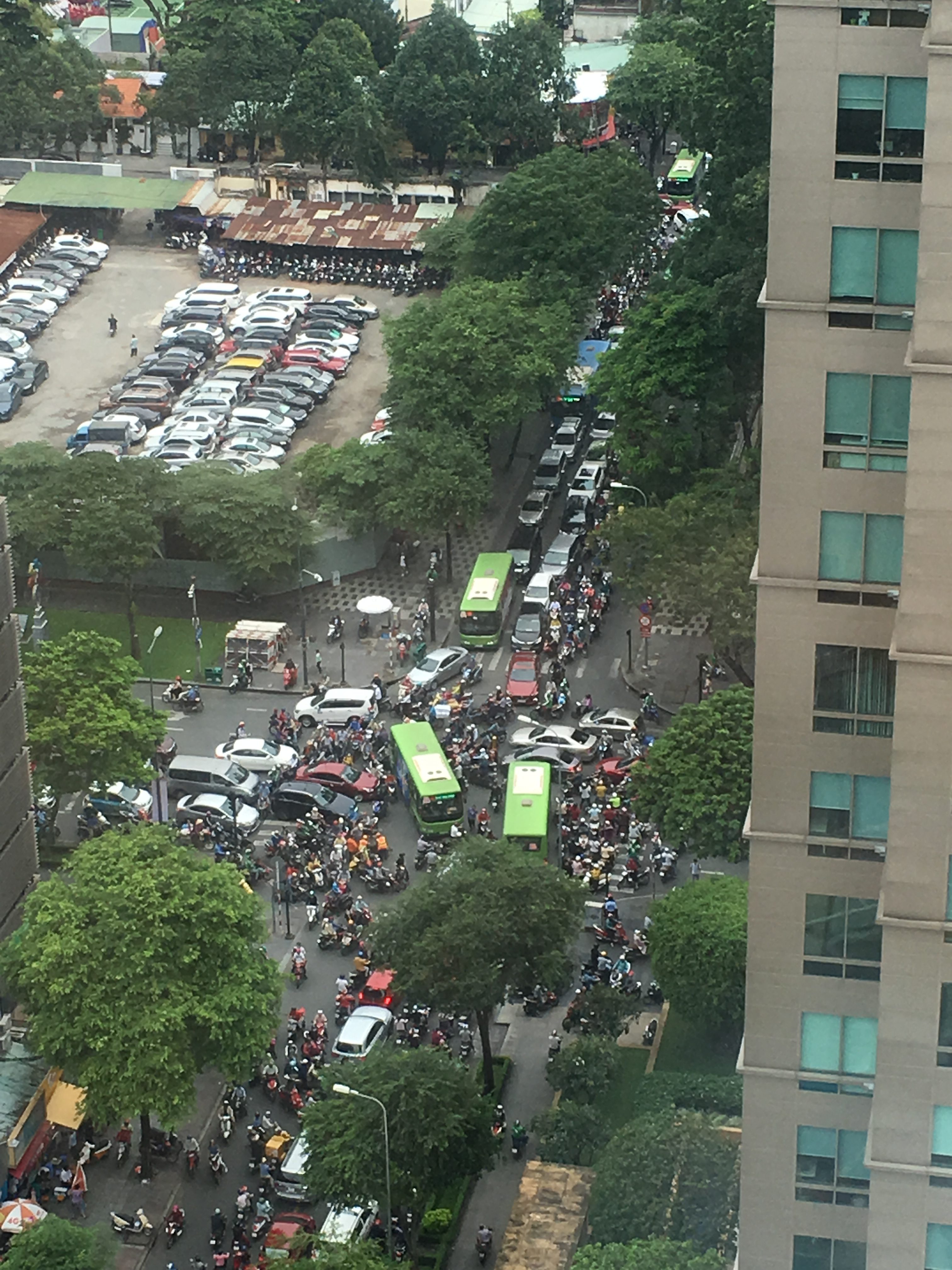 The city has close to 9 million of habitants.  Ho Chi Minh city is located in southern Vietnam. Famous for the pivotal role it played in the Vietnam war. The War Remnants Museum was next on our to do list.
Wars and war atrocities are part of our history. We must learn from our past to make sure that history will not repeat itself. However, we also must stay true and fair to the facts.  Therefore, reality should not be changed at will.  I was taken back by how history was reported here as there were three parties involved. Furthermore, two parties started, one came into the game later and somehow the blame was all pointed at one party. Fairness? Not at all. It was disconcerting to see that. Survival is key during war and each party involved will do what they have to do to survive. Unfortunately it is always at the human cost and painful for everyone that has experienced war.
Those pictures are pretty symbolic of war tyrany.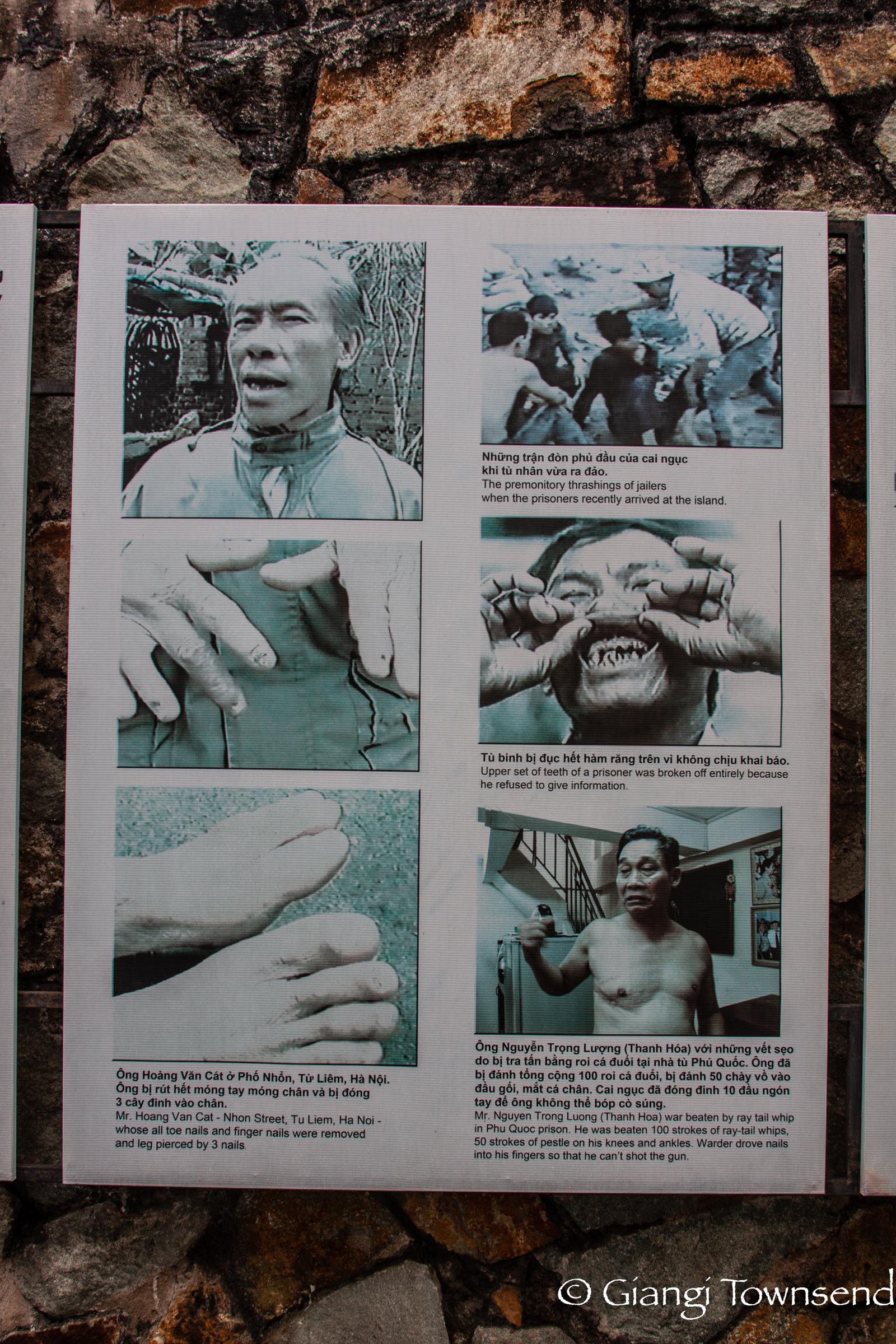 In the below image you can see how prisoners where held. Called Tiger cages with barber wire. Prisoners could not sit or stand. The small one hold one person, the larger one two or more.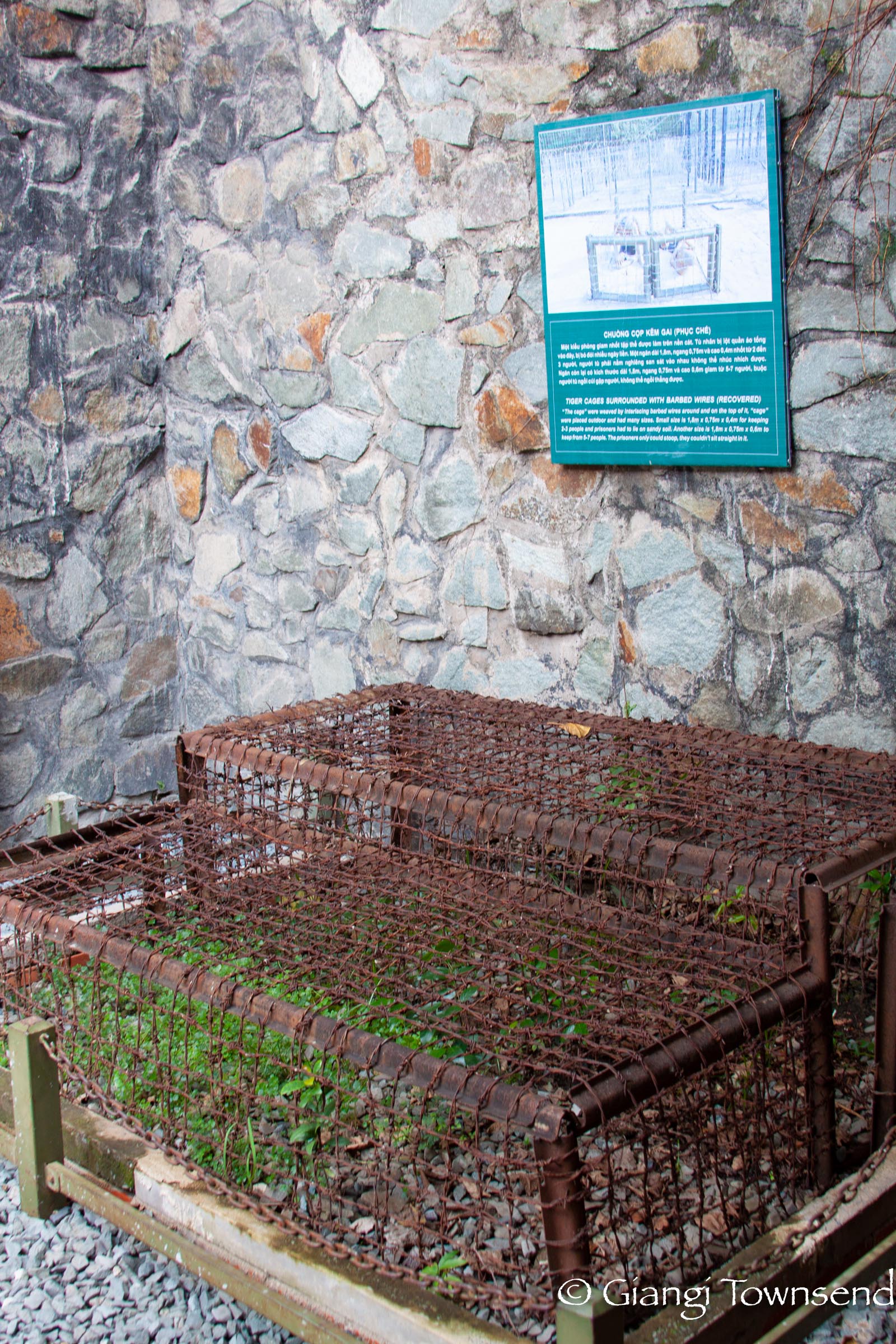 Bombs and more bombs at the War Remnants Museum.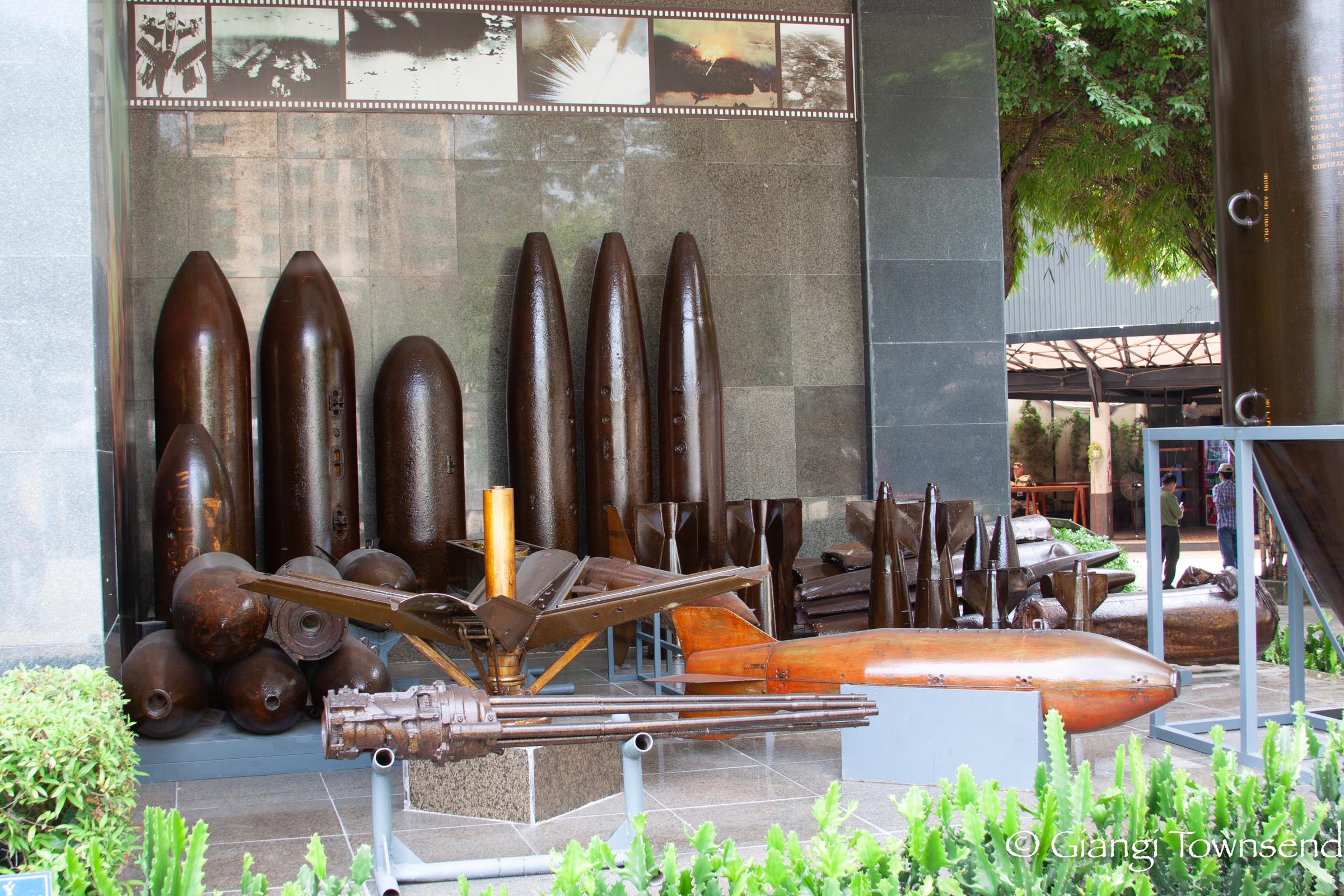 Planes and tanks used during the Vietnam war.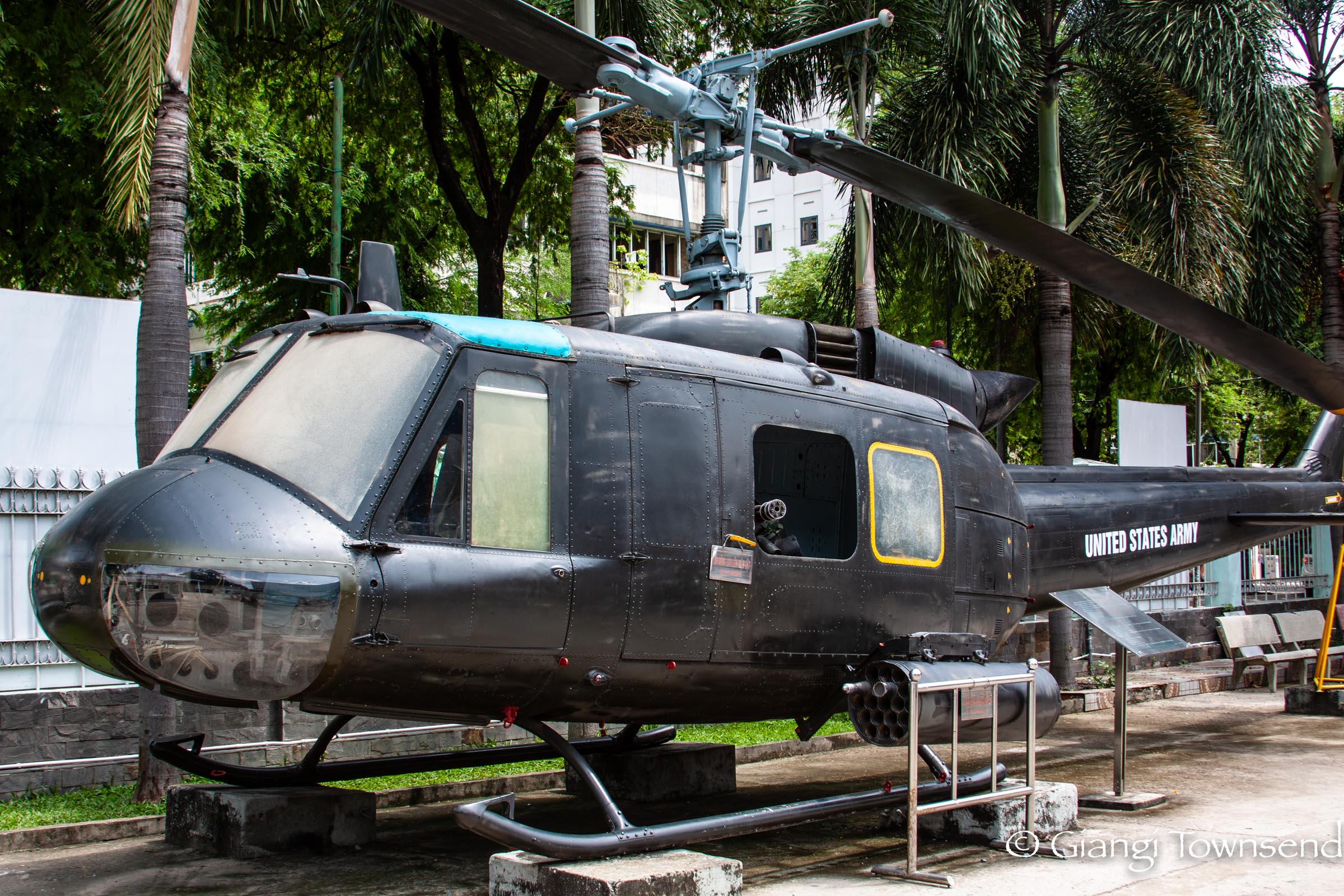 It is emotional to stand near one of those planes and tank and knowing the loss that has taken place. No seat to sit, just the two pilots and soldiers with machine guns.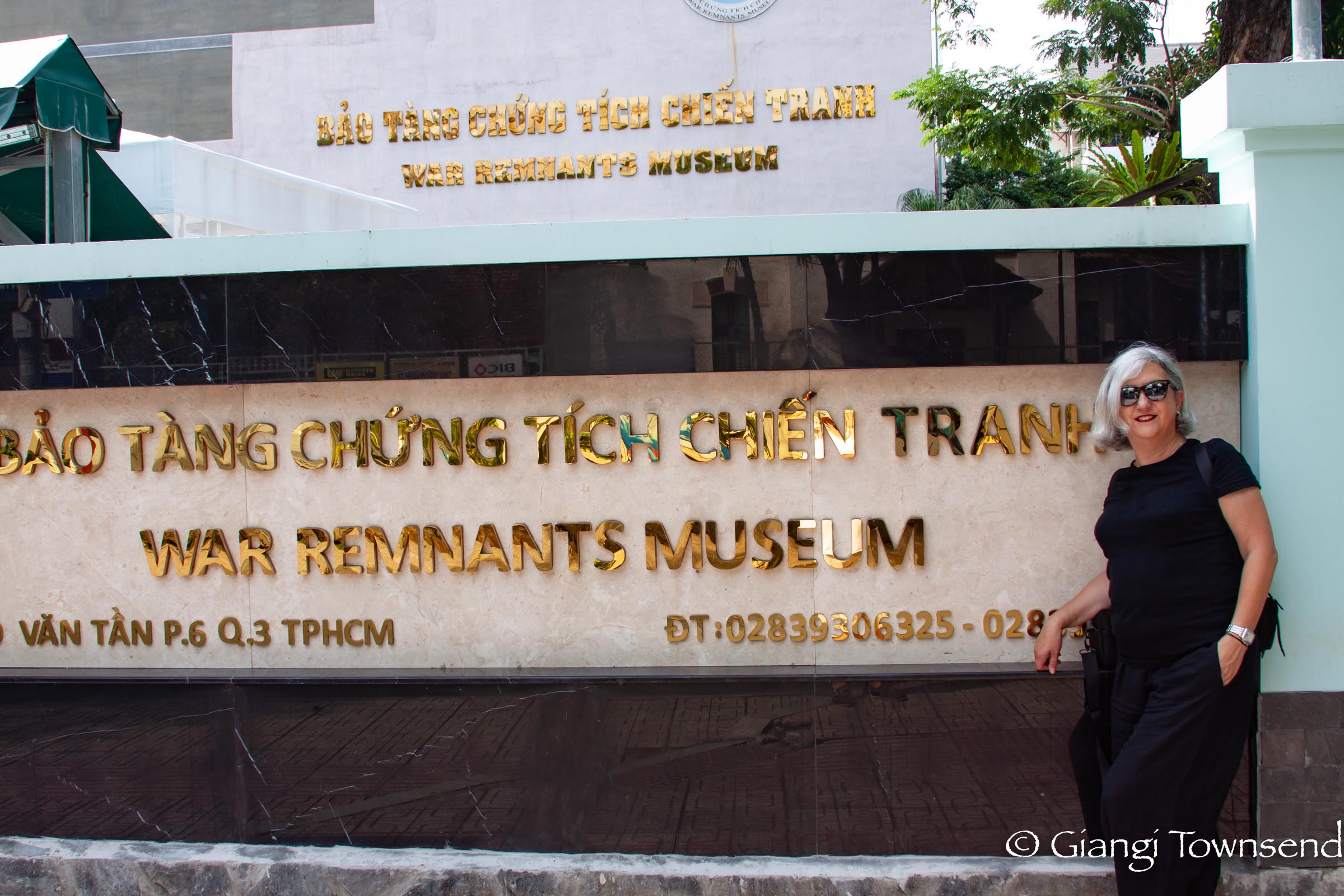 Thankful to have visited and learned more of what our soldiers went thru. Respect and admiration for all who served and all the life lost.
Changing paste we  headed towards Ben Thanh Market. We, ok me, had so much fun going from stall to stall and taking it all in.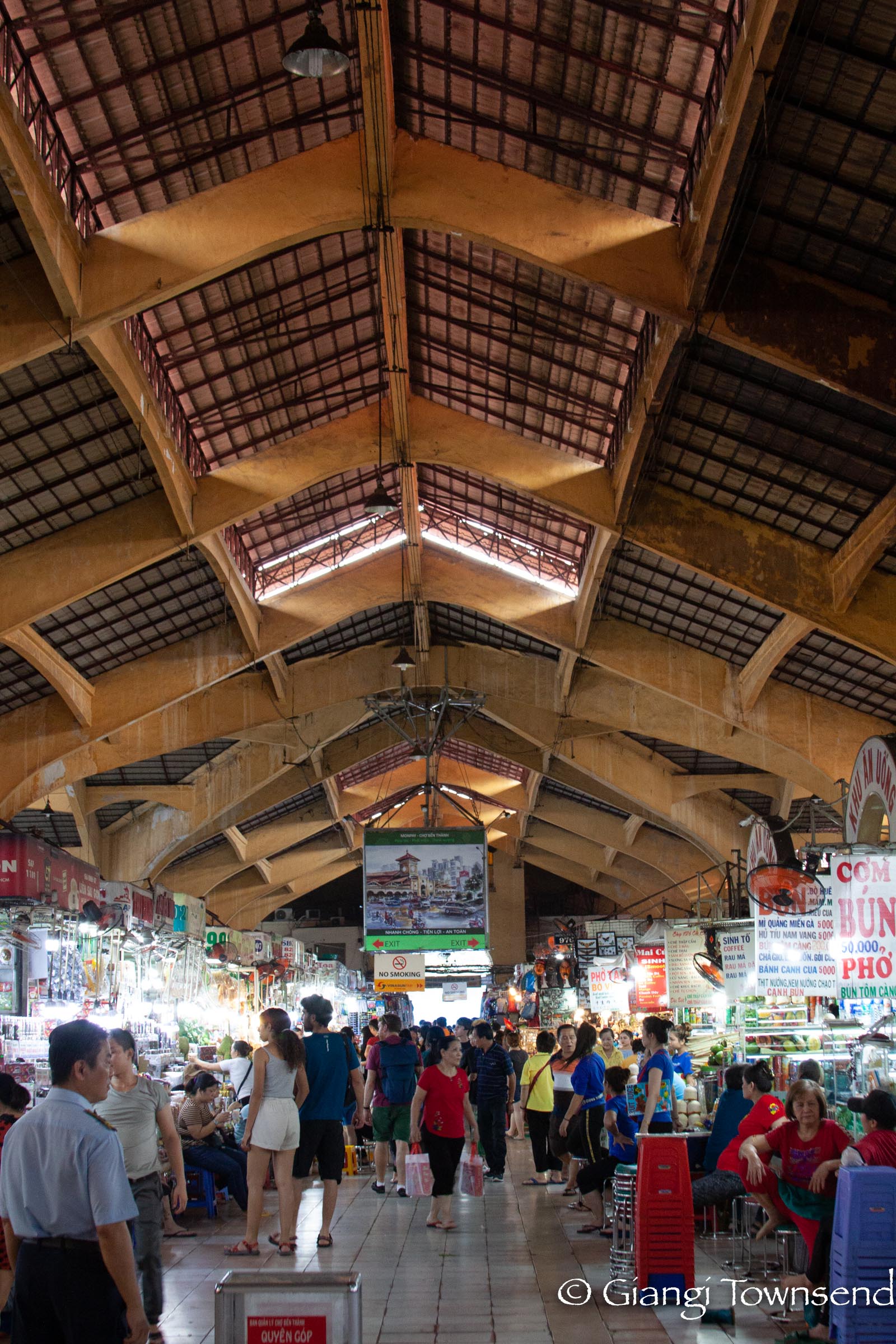 Lots of food is prepare here. Stalls of souvenirs, clothing materials, fruits stands, vegetables are all together.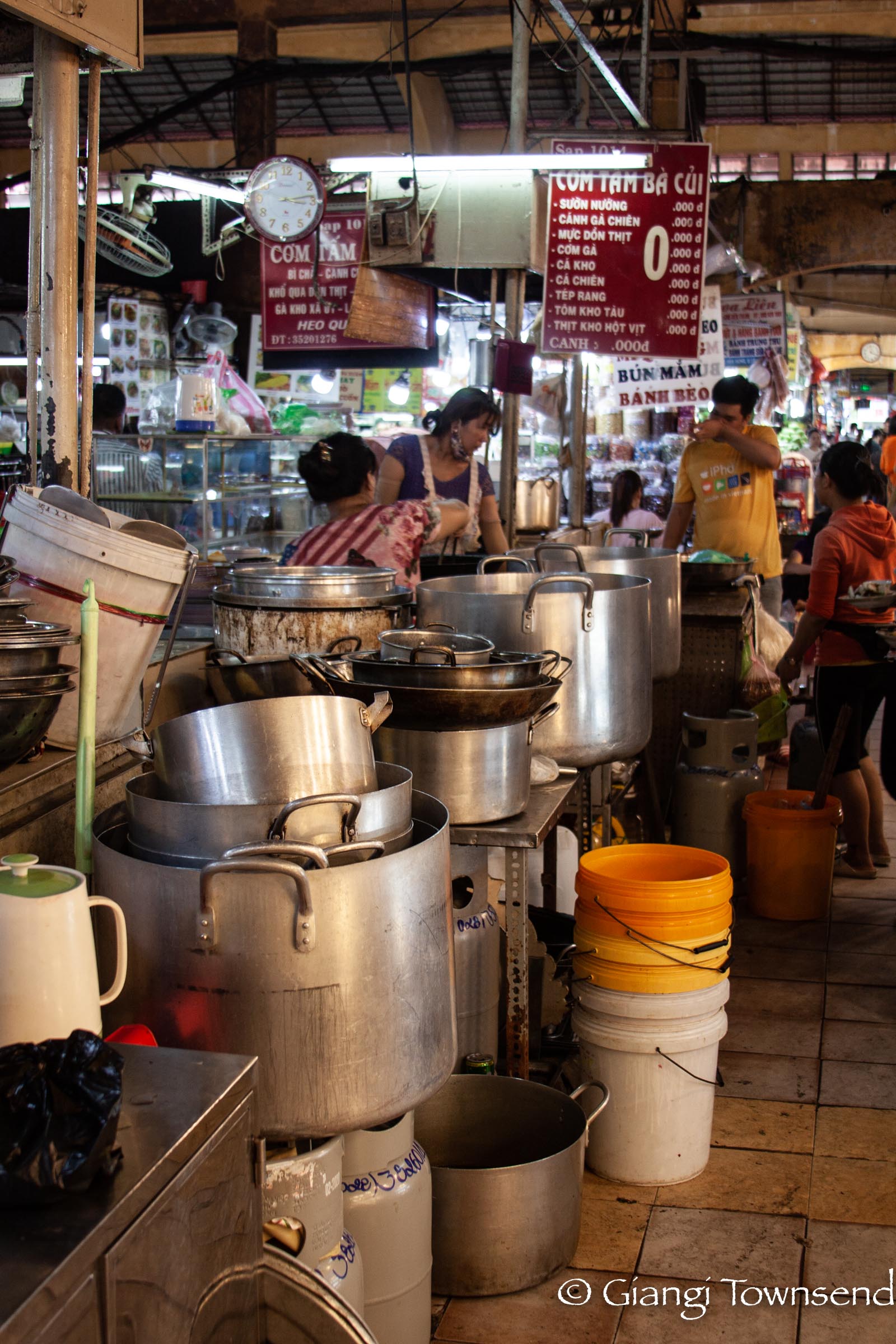 The most attractive fresh fruits stands. Love those vivid colors. With all the sun and rain therefore all the fruits in Saigon are very sweet.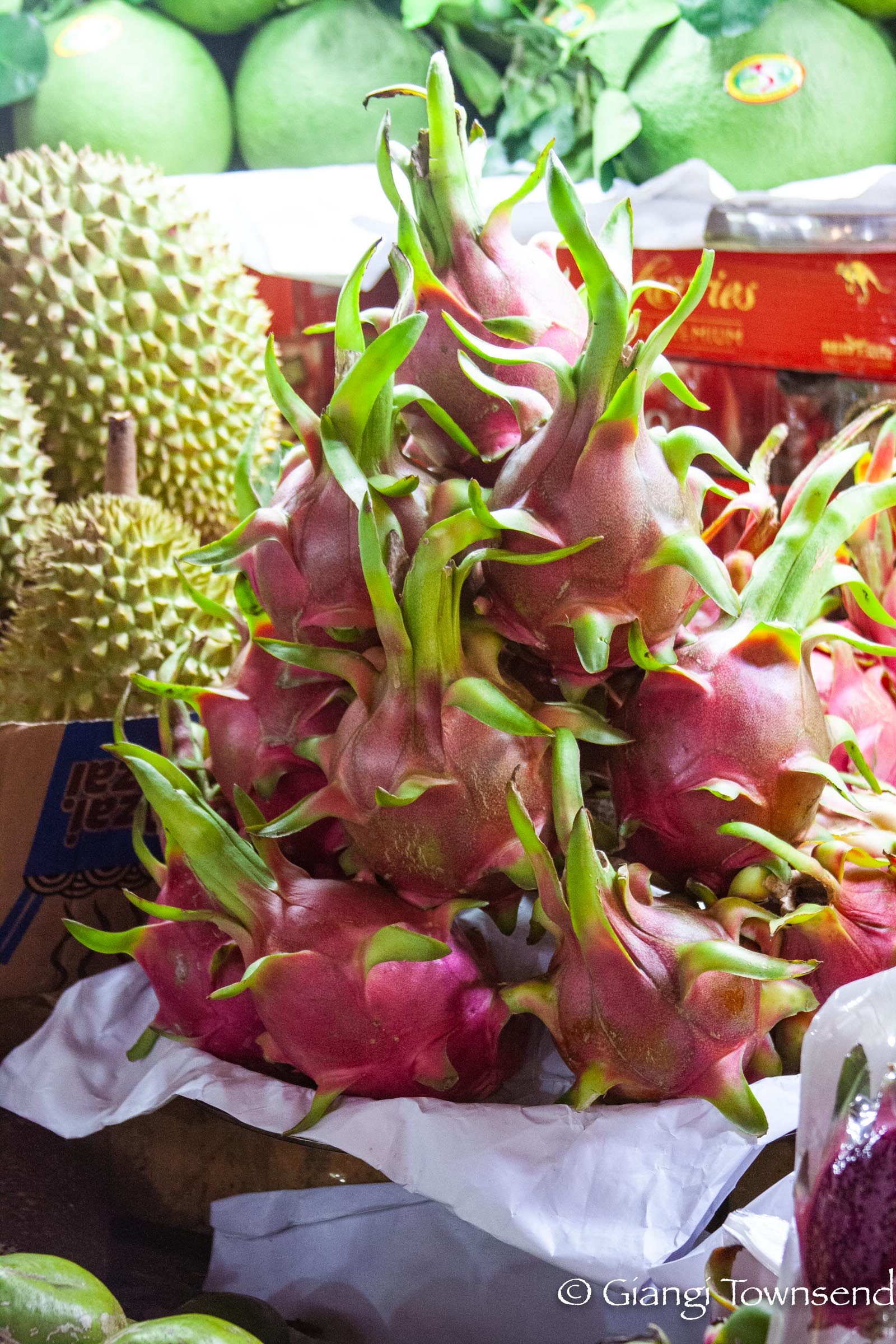 Avocados much larger than the one we are used in the States. Green mangoes that are excellent shaved and alongside any salad.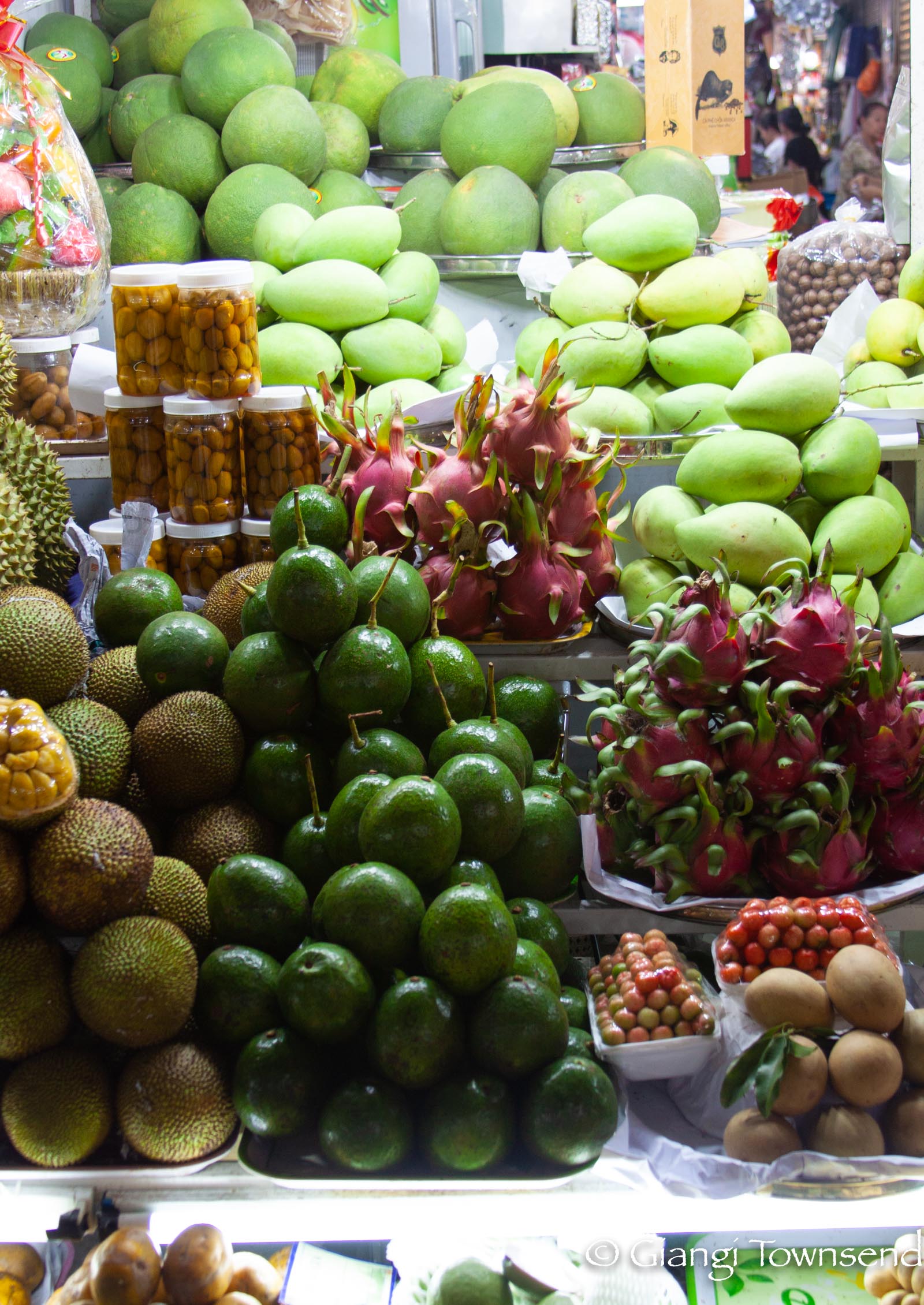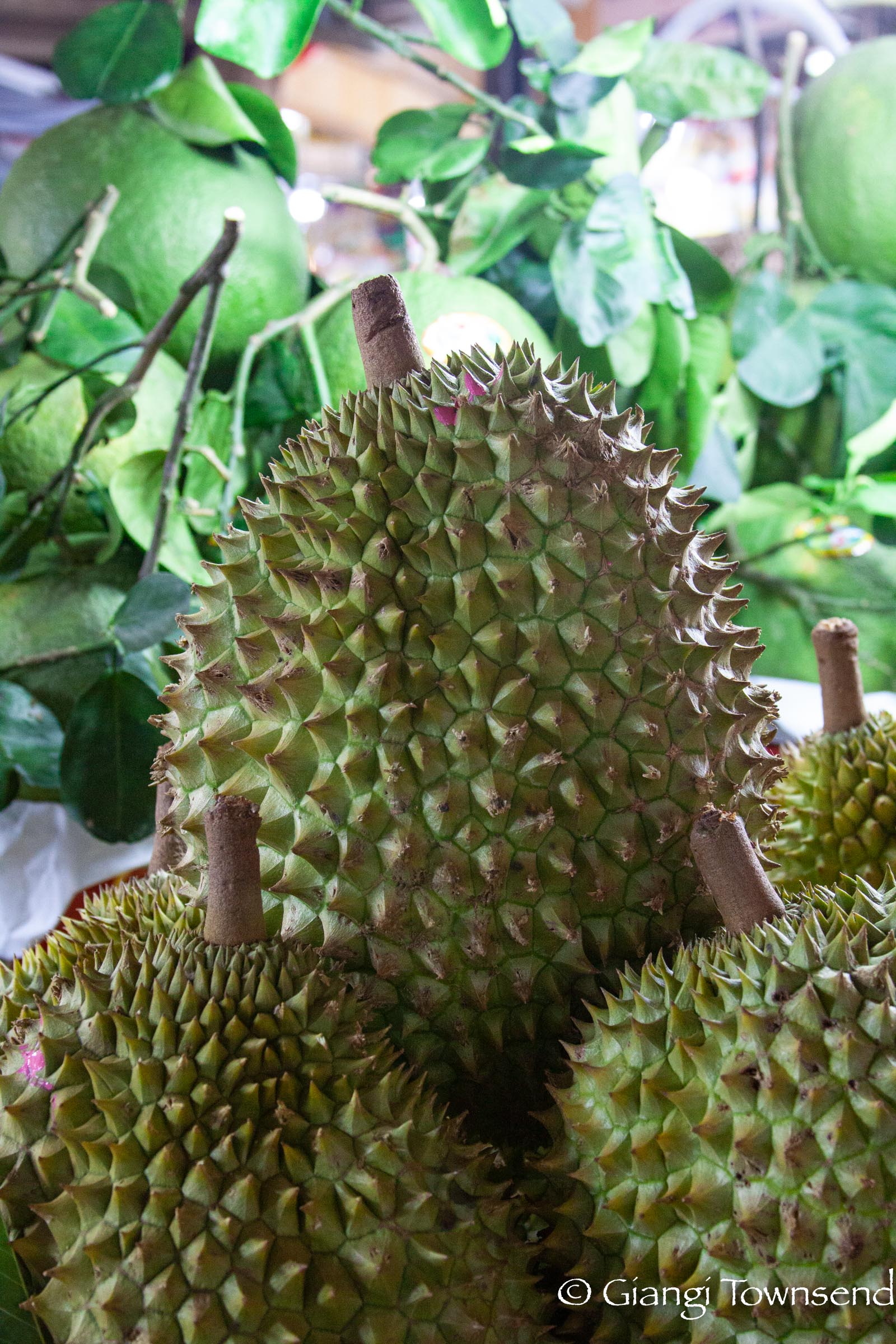 Or vegetables. I enjoyed the green of the sweet potatoes for the first time and I must say it was good.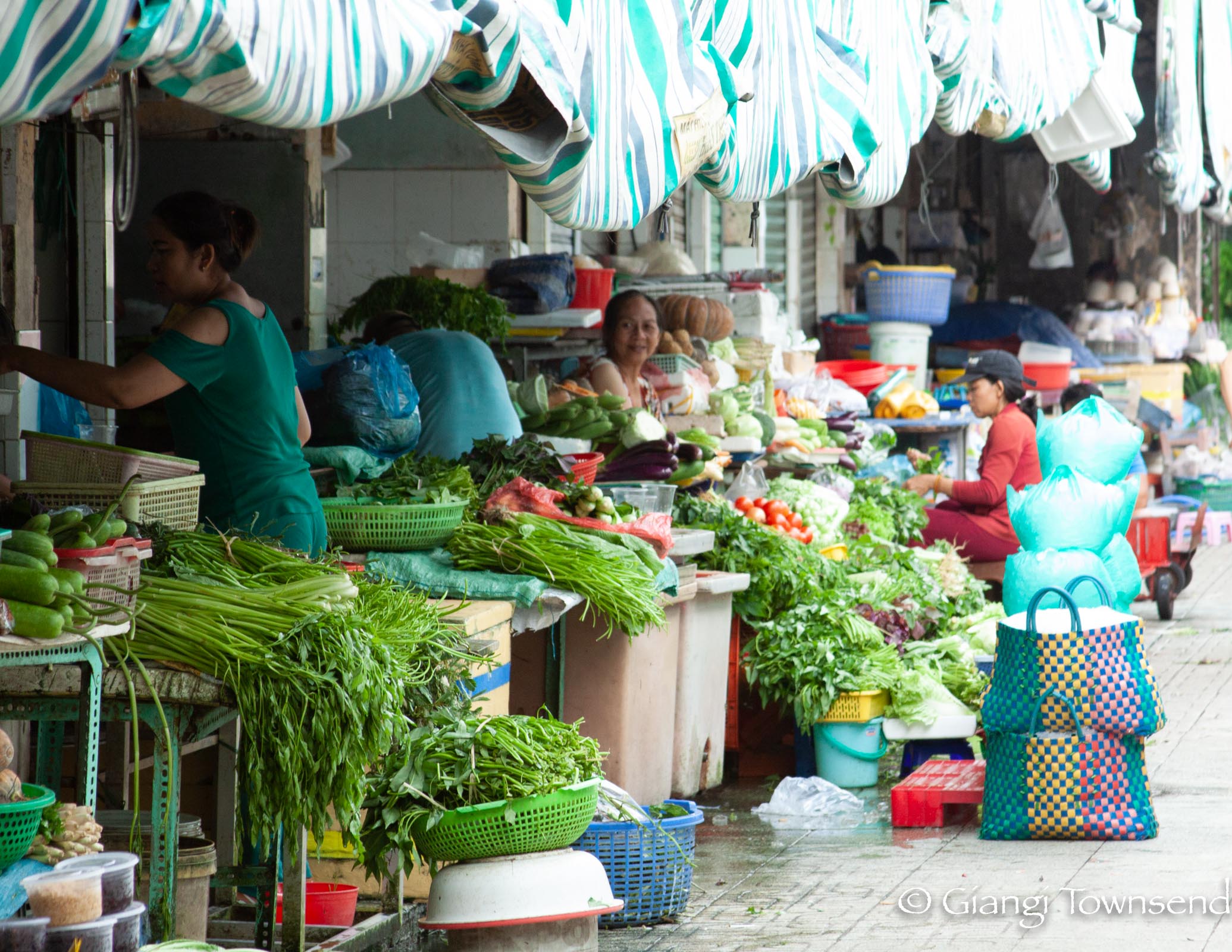 And seafood. Lots of shellfish, which for me is heaven as I love all sorts of fish and shellfish are on the top of my food chain.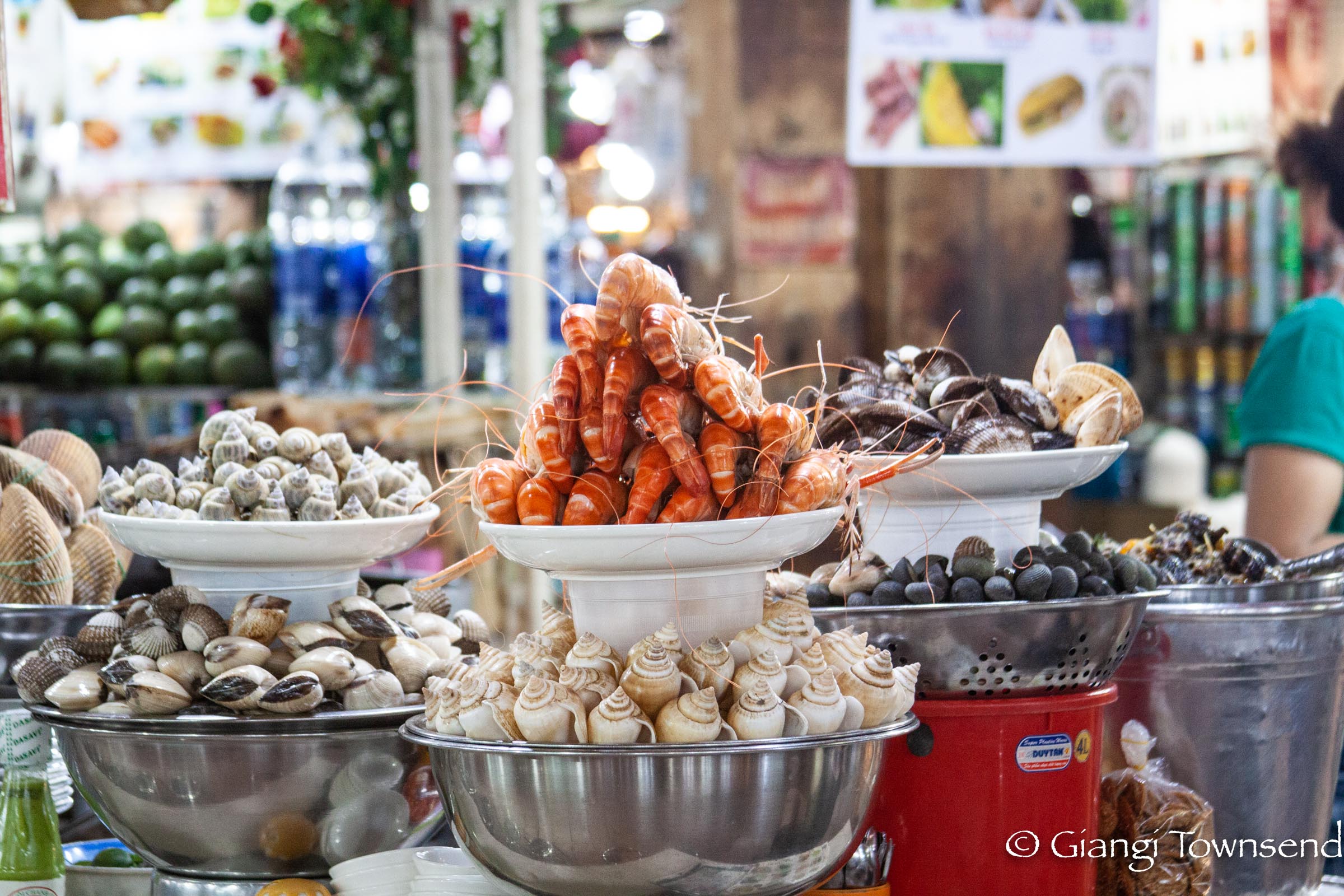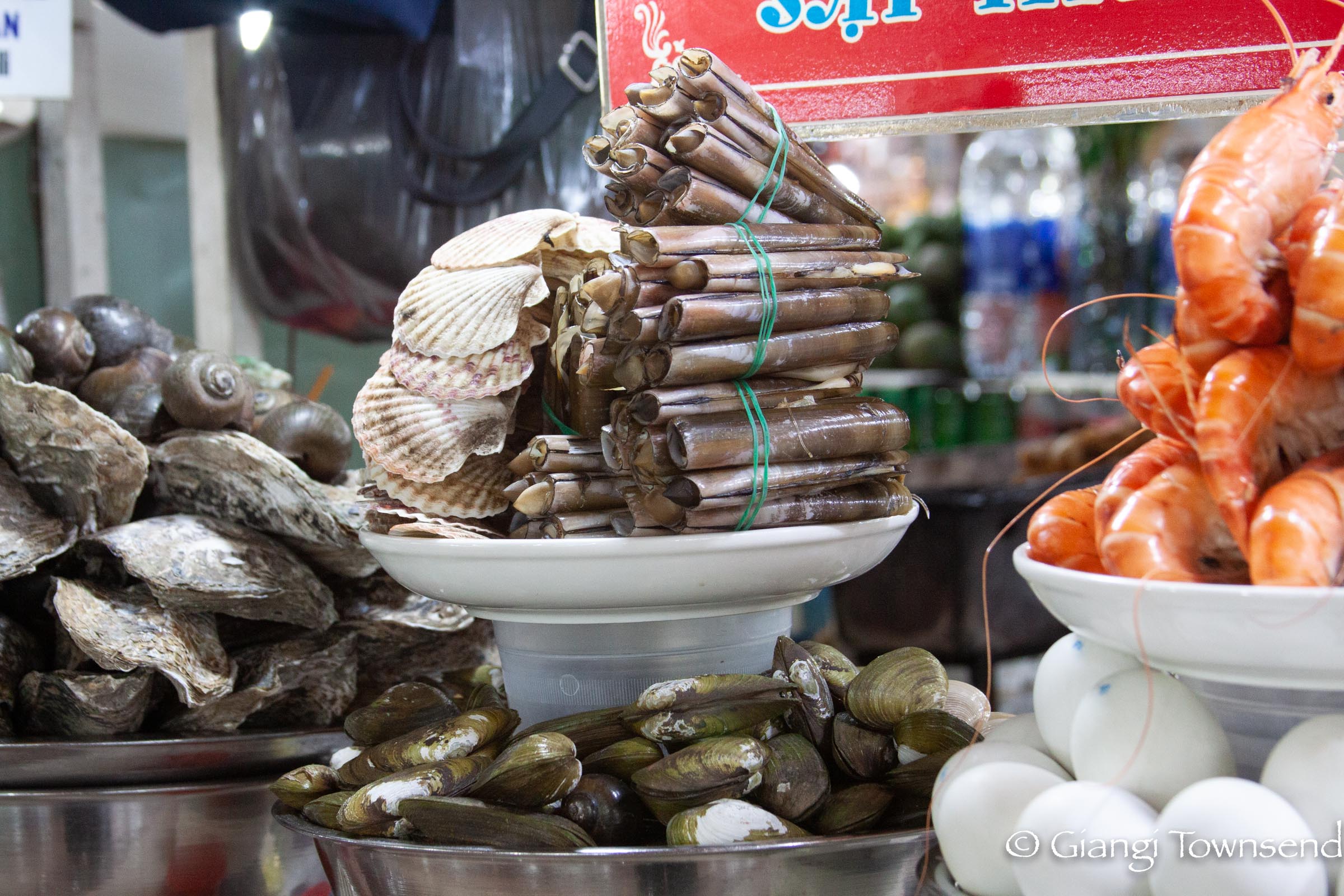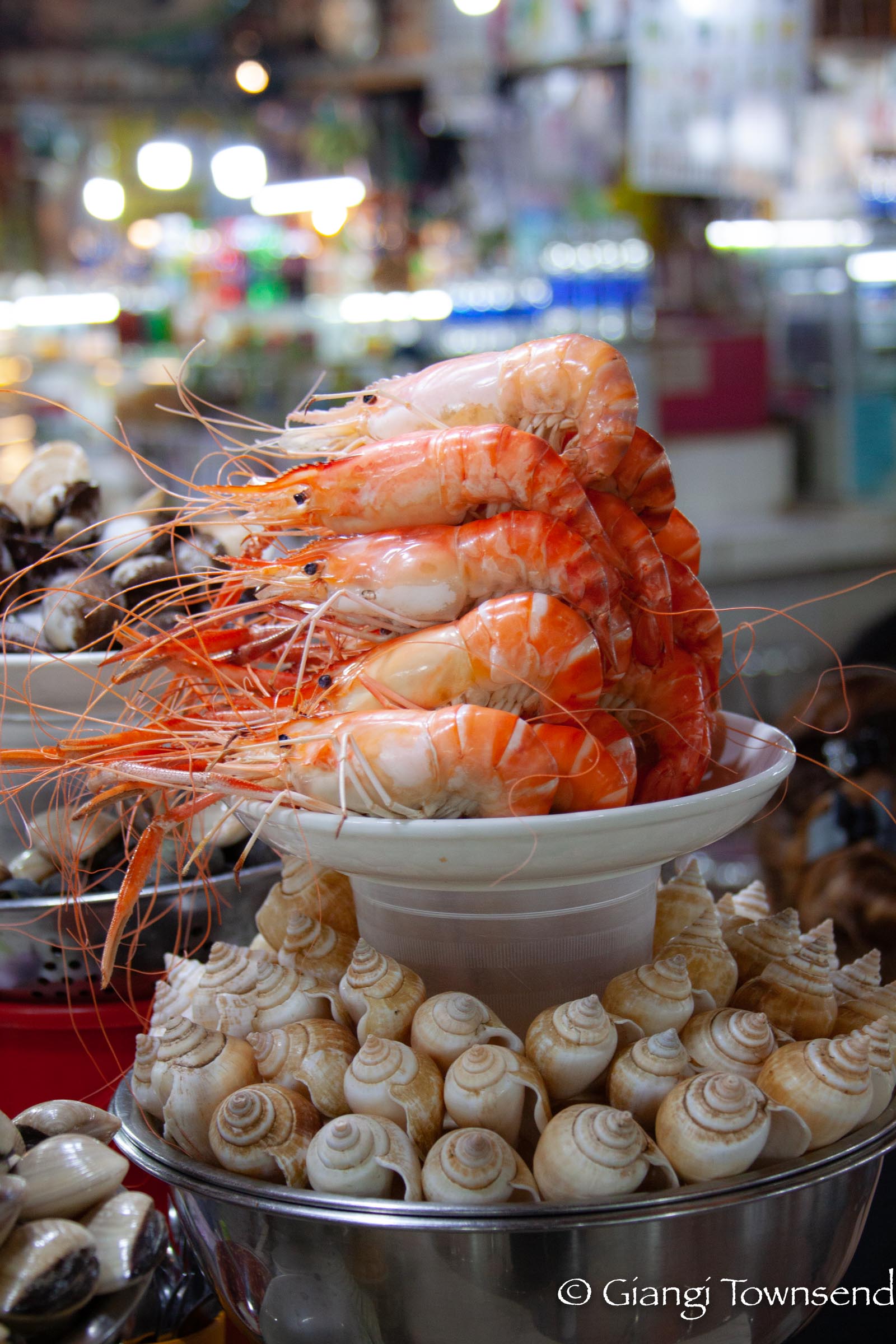 Local enjoying a bowl of Pho. Traditional Vietnamese dish served with beef and vegetables with a light soup and vegetables and rice noodles.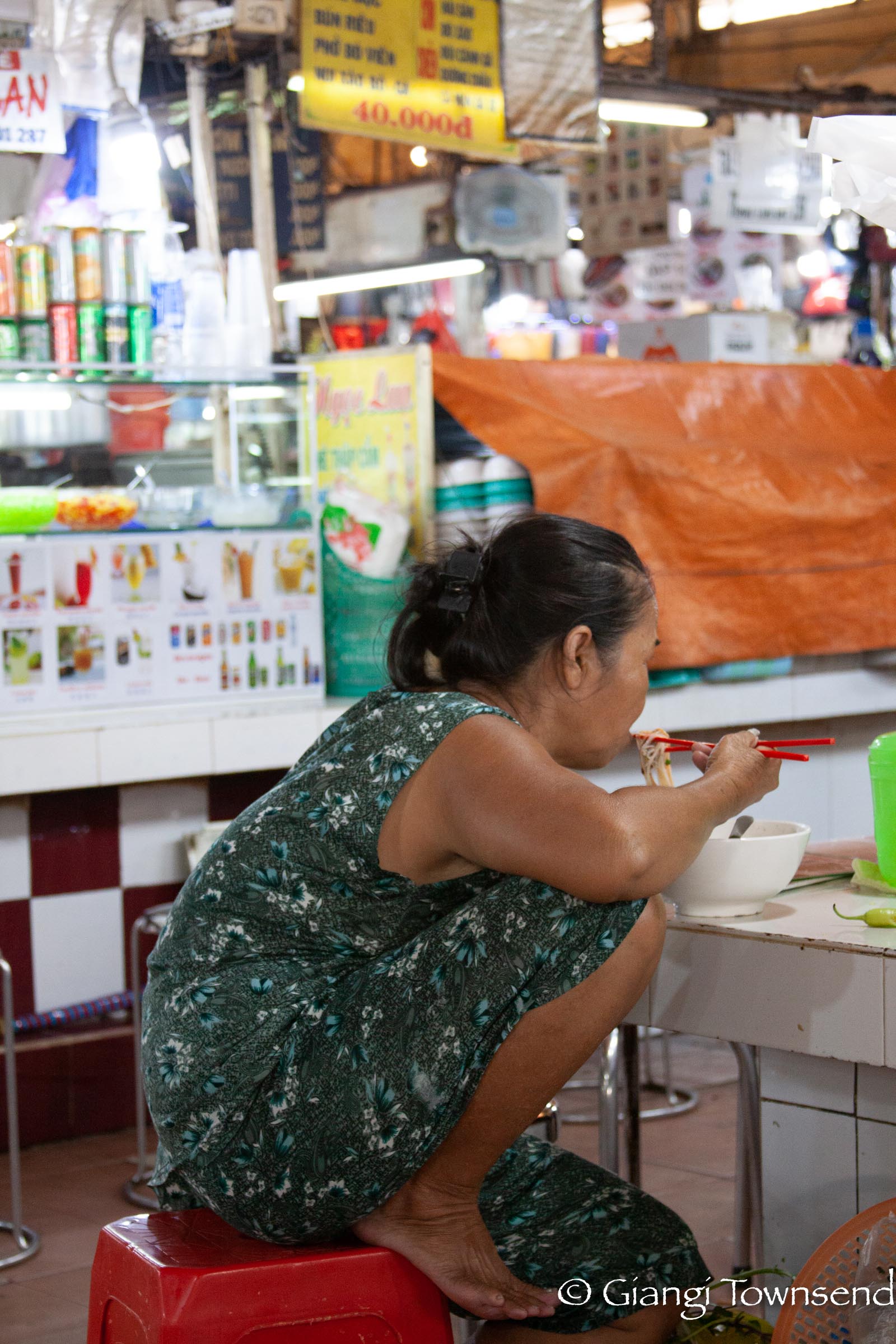 Crisping rice noodles to have them later.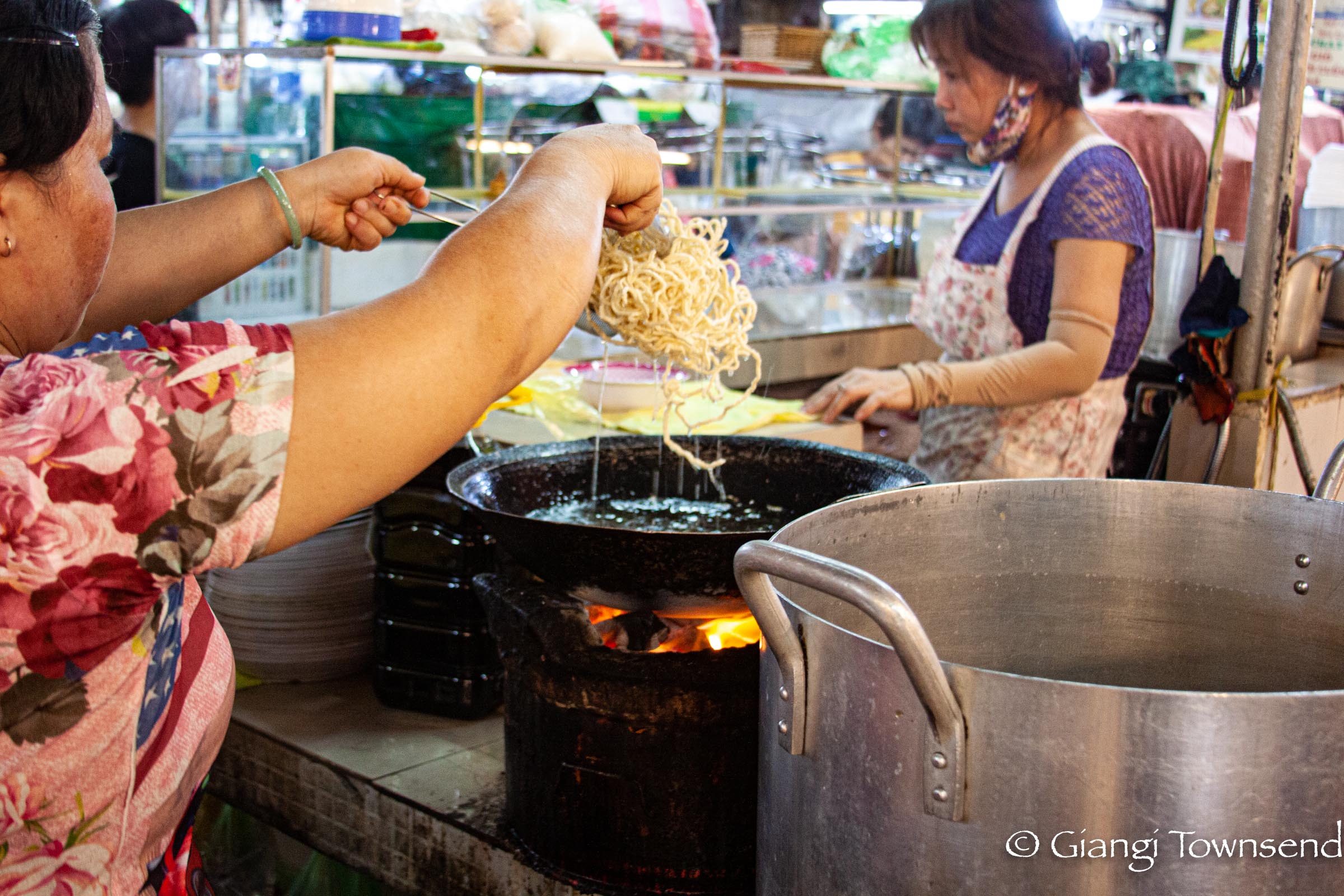 More food at Ben Thanh Market.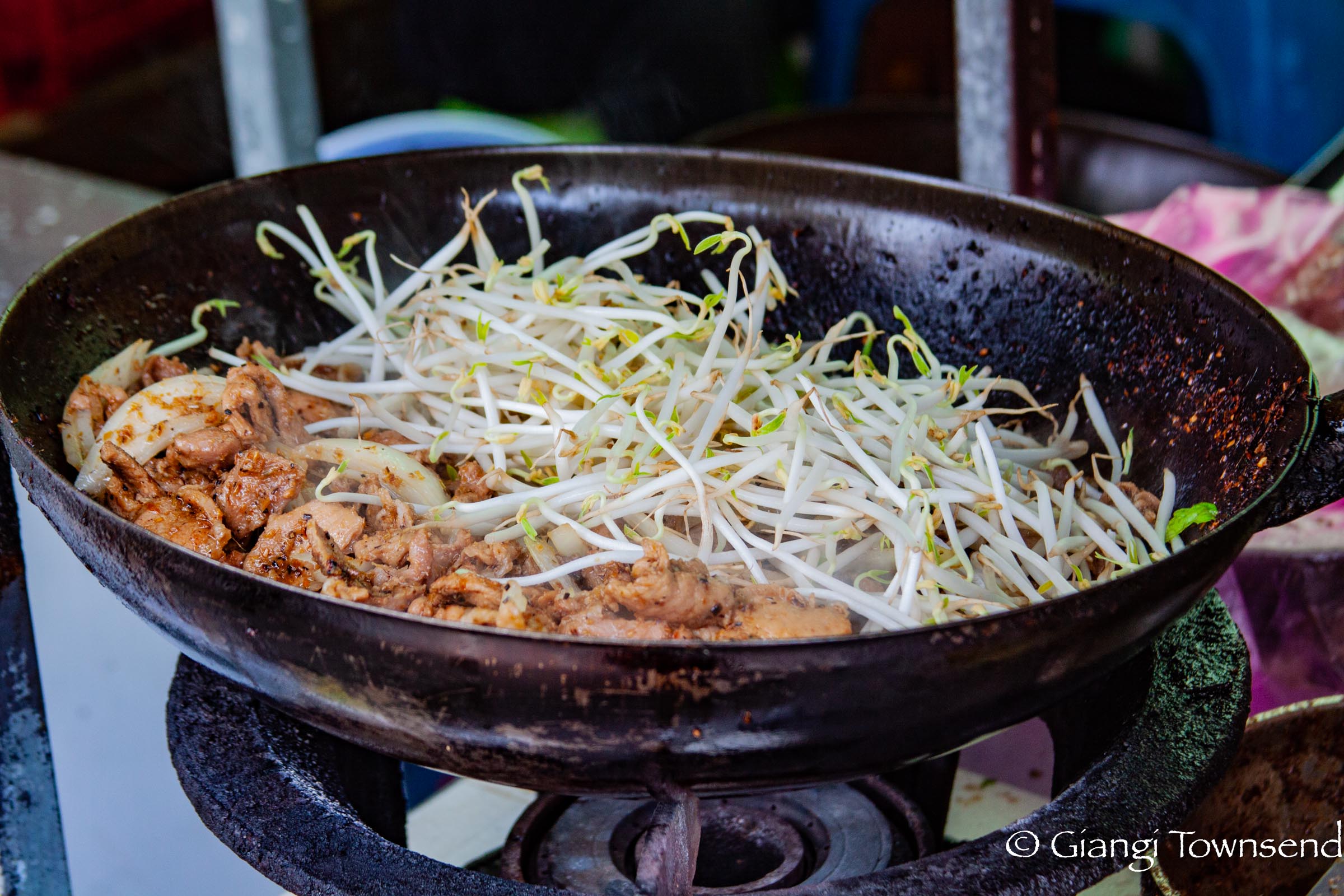 And blended with all the colors, gadgets, dried fruits, coffees you will find the world smallest suit maker. The stall is full of materials. Your measurements are taken on the spot and in between twenty-four hours a suit is ready. Amazing workmanship.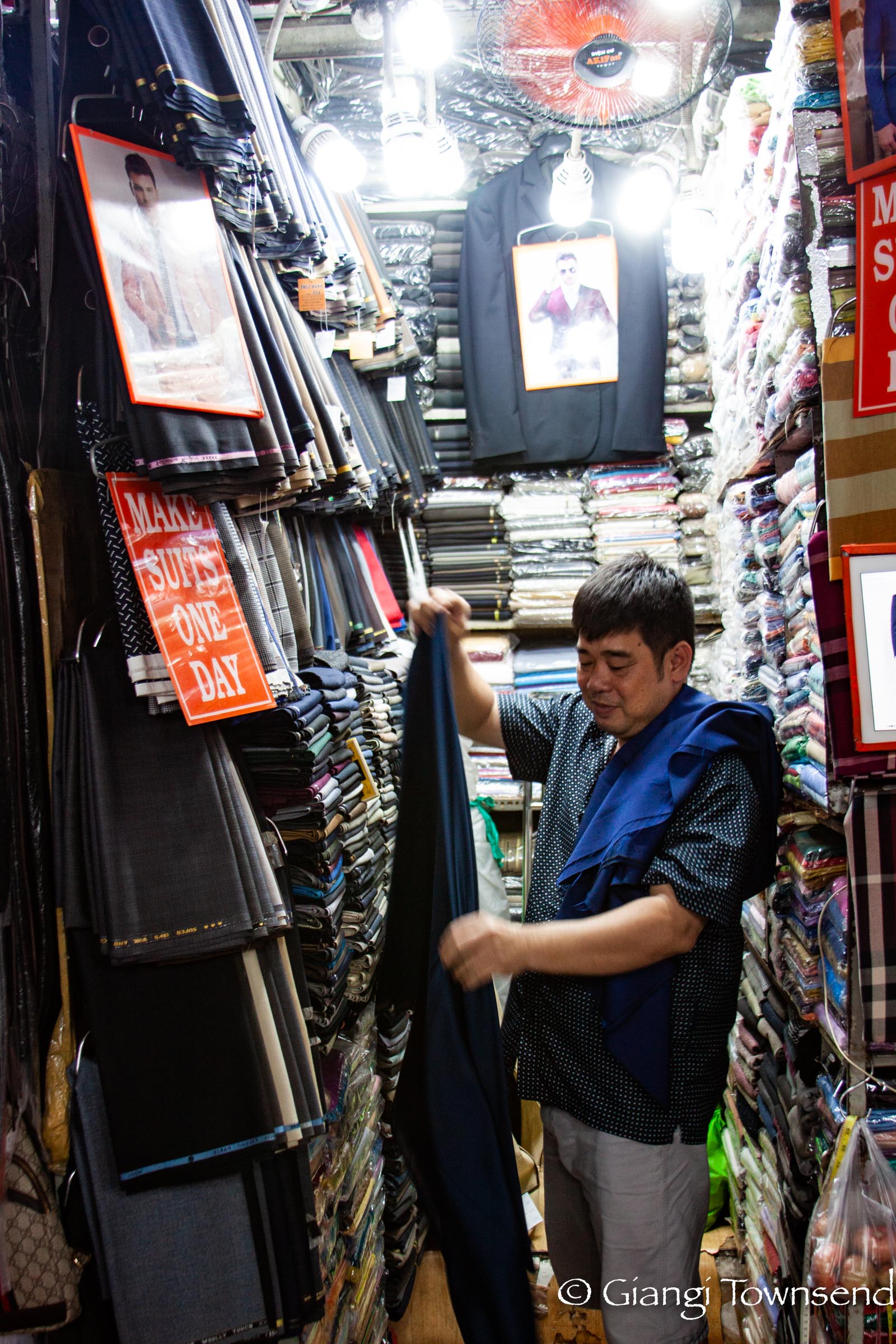 Love the color of this sample, don't you?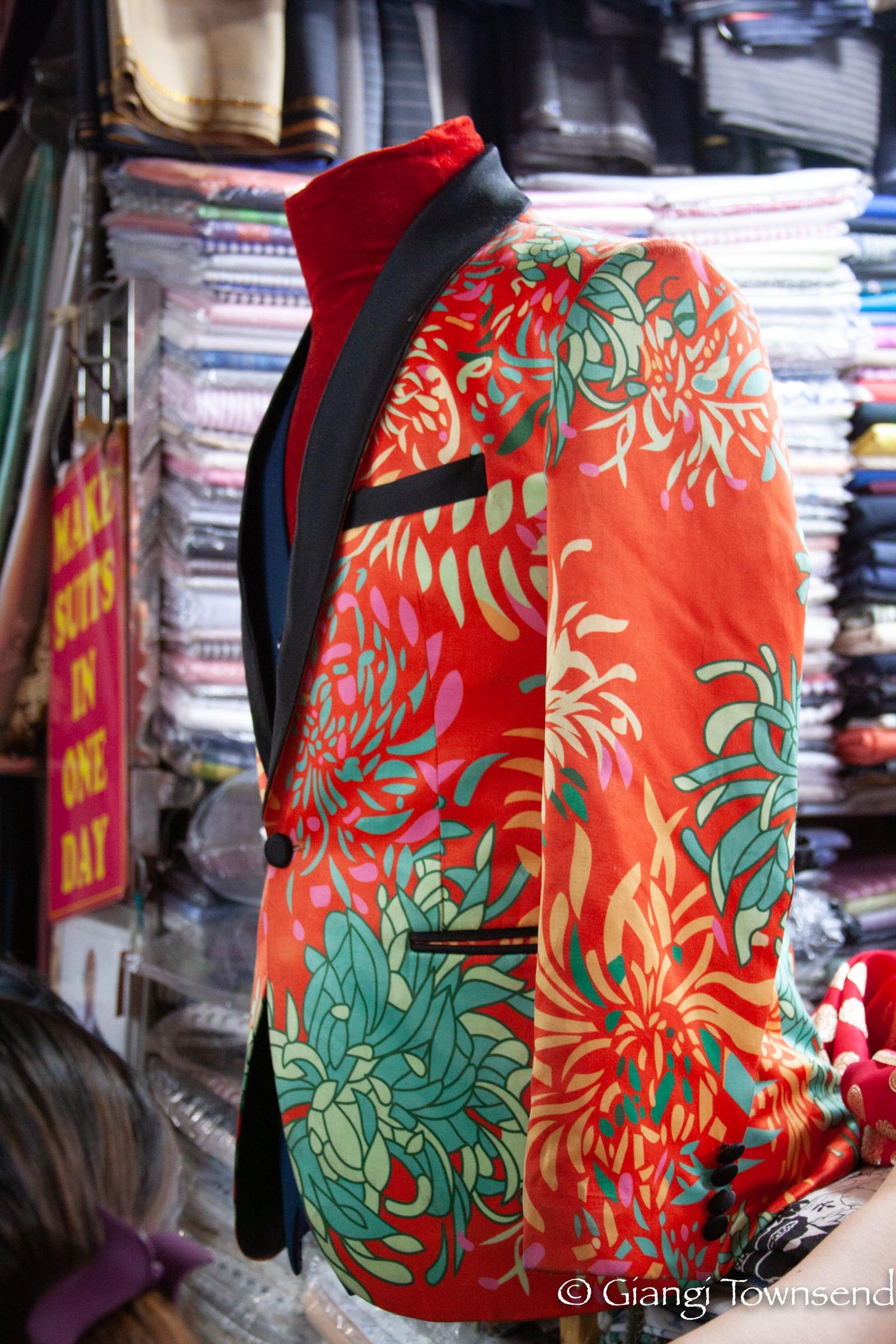 Shoe repair right there on the sidewalk. A stool, leather, glue and tools are all that is needed to fix your shoes at the market..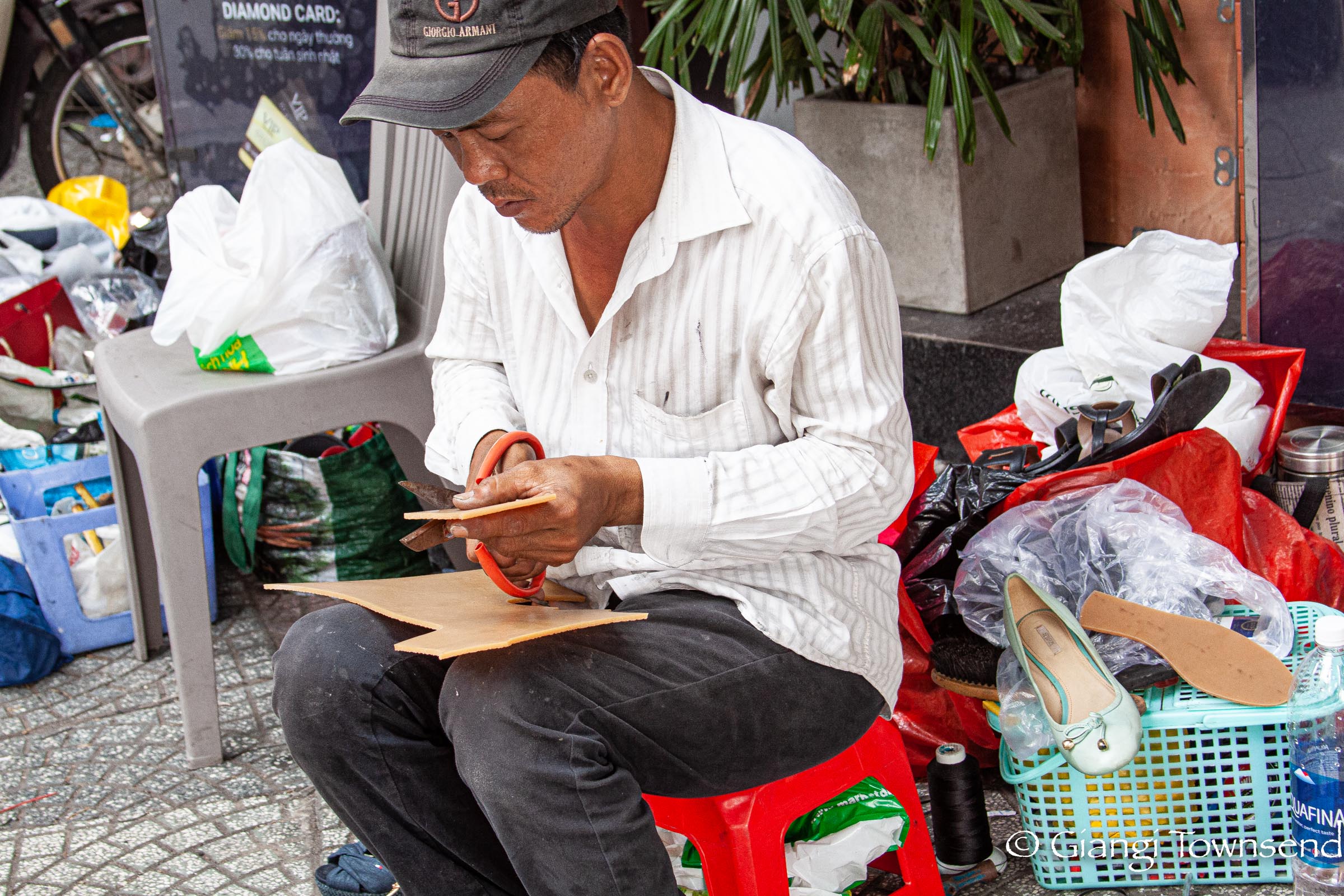 What a fantastic experience all this was. Love markets as they are the key of a country heart and soul. Loved the day.
So much more to share with all of you.
xoxo
Giangi