How exciting!! Your first international trip is scheduled, and you cannot wait to pack and go. I love that feeling of the open adventure that awaits you.
As the world has changed in the past year, things are a bit more challenging, and therefore, a few international travel tips that need to be taken into consideration before that wonderful vacation you have planned.
Depending on where you travel from and where you travel, you must consult with the airline you travel with, your local government, and the government of the country you visit.
For international travel, rules can be more intense.
While you communicate with the airlines or government of the country you are entering, make sure that you state if you do a stopover.
Furthermore, you may land on a place that is on the blacklist, and you will either have to quarantine on a pre-established facility for 14 days at your own expense or go back home.
Make a copy of your vaccination card, and if you have time, ask your local health department to notarize it so it will not be questioned once checked.
Take a picture with your phone and have a family member have a copy. Things are changing daily, and it is better to be overprotective than not.
Here is my list of tips for what you want to do before boarding your plane for your international flights.
Few things to do before leaving for your adventure
1. Check in with your doctor to ensure your vaccinations are in order.
Some places may require that you are up to date or have malaria, tetanus, and some, up to date. This government page can assist you. Renew all your essential medications.
Bring the original box with the pharmacy name and all the information about you and your medication. Some countries may question some medications.
Do NOT place your medications in your check-in luggage.
In some countries, they are a hot commodity, and you will not see them again. Keep them with you in a plastic bag where everyone can see them, and you do not have to take them out if you do not have to.
2. Inquire about your medical travel insurance.
If none exist, you may want to consider supplemental insurance.
3. Make a copy of your passport.
I always make two copies. One that I keep in my computer bag. One that I leave at home with a trusted friend.
Crazy as it may sound, I also upload a copy on my laptop. In case of a loss, all the information is at your fingertips, and you can get your passport faster through our Embassy or consulates worldwide.
4. Register with your embassy.
Traveling in areas where there may be a problem in the country will make it easier to contact and get to safety if the need arises.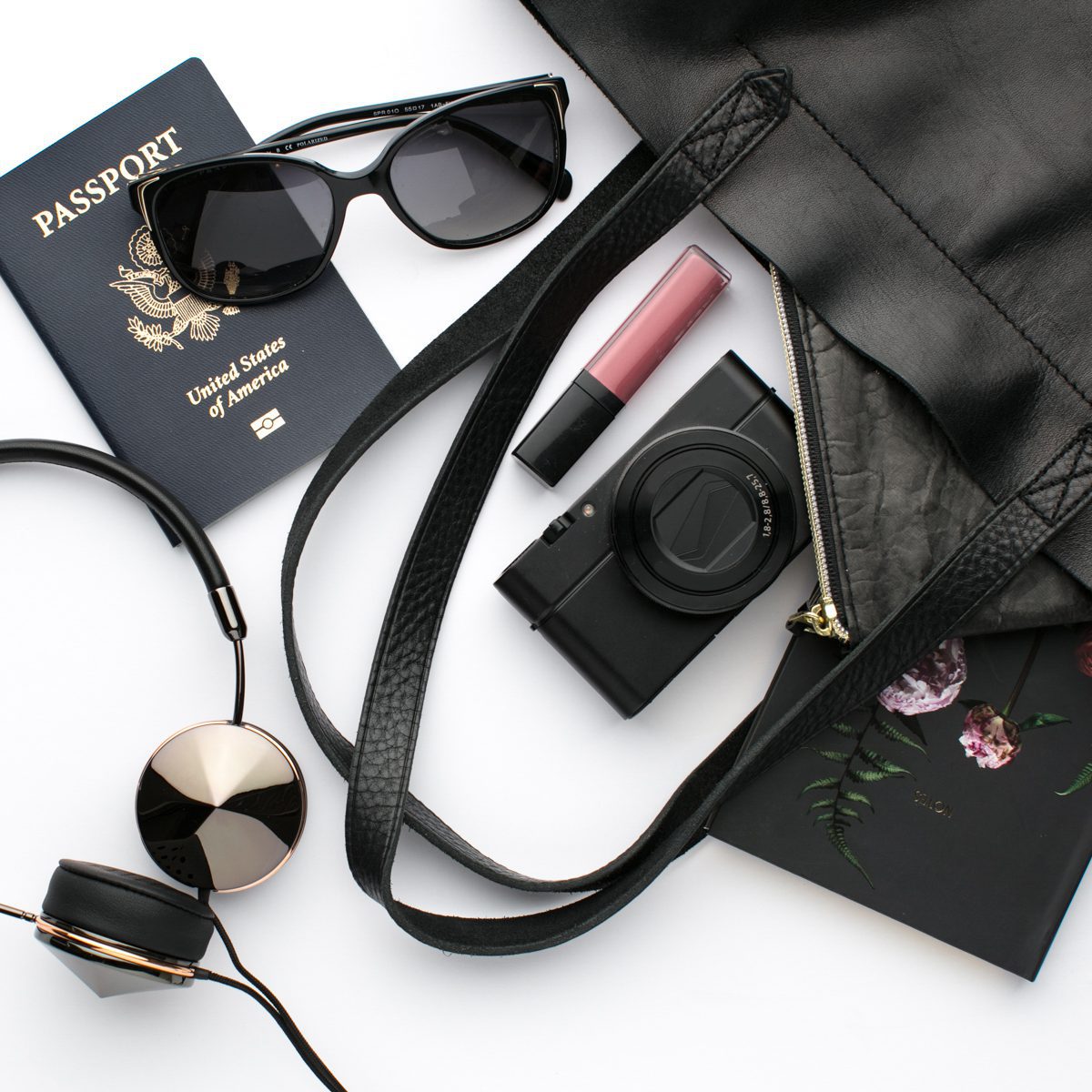 Your Credit Cards
5. Make two copies of all the front and back of your credit cards.
One to take with you and leave home with a trusted family member or friend. Any loss or theft can be reported immediately with all the phone numbers on the back of your card.
6. Call your credit card company and let them know you will be traveling and give them your verbal itinerary.
During the summer vacation, credit card theft is high. By sharing the information, you will not be in an embarrassing situation of a declined charge.
Sometimes, it can take up to three days to clear the fraud alert.
Some credit card companies have a dedicated page for your travel schedule. Check with them so you can update it if your travel plans may get changed at the last minute.
Most of all, ask your credit card company their replacement policy when out of your country.
7. Remove all not-needed customer value cards, credit cards, receipts, or business cards from your wallet.
If you can, transfer it to a small wallet. What is not needed should be removed.
Furthermore, some airlines will consider your personal purse as carry-on luggage. Therefore, you need it small that you can fit it inside another bag.
Why bring cash is a must.
8. Would your credit card work in the country you will be visiting? And how much are the Credit Card Foreign Transaction Fees?
Traveling internationally can be a challenge sometimes. In Europe, some merchants will not accept American Express.  All cards must now have a chip reader, or you will not be able to use them.
Most of all, credit card companies charge for foreign transaction fees, up to 4%. Those fees can add up to a hefty amount. Consult with them and see what they offer in means of a fee reduction.
In small towns in Europe or Asia, merchants may not be set up to accept credit cards; therefore, always have some cash with you.
9. Bring enough cash with you and where to exchange it.
Outside of the USA, banks will not change foreign money. Therefore, you will have to use an exchange kiosk. Make sure you know your rate so you can shop around.
Most hotels will change too but at a much higher rate. The best place to find those exchange kiosks are airports or busy larger tourist cities.
Should I buy my attraction tickets before leaving?
10. Buy all attractions tickets in advance
Lines to attractions and museums in the summertime can be exhaustingly long.
Buying your tickets in advance can, in most cases, save you money and time on the never-ending line to get in.
Speaking from experience as we waited three hours under the Roman July sun to visit the Vatican. Trust me, and you do not want to do that twice. Did I mention no cooling misters?
As a result of covid, museums, plays, and attractions may have some time restrictions, visit the websites and check the times and what you need to do before your excursion.
11. If traveling with children, have them search for all the attractions and festivals to see at your destinations
Not only will they have a fun time doing that, but they will get so excited to be the tour guide for the day.
Hotels
12. Hotels concierges.
I love them. When traveling throughout Asia, most hotels hire history major tour guides. Nothing like learning from someone that loves their city.
We visited the Taj Mahal in Agra, India, a couple of years ago, and to this day, I am still in contact with the guide. The knowledge and resources were out of this world.
13. Stay at a reputable hotel on your first trip anywhere in the world.
Sometimes it does not pay to skim on the hotel room. Yes, I know it is room to sleep, but a 4-star in China is not the same as in Europe or the USA.
We stay always at the Intercontinental chain, and we love them. Outstanding service and always clean. Stay there for a couple of nights until you get the lay of the land, and then switch hotels if you prefer.
Safety and cleanliness are so important to me.
Packing: some of my personal favorite
14. Pack a change of clothes in your carry-on bag.
Clean undies and a shirt is all you need, but if in case your luggage takes a different trip than you, you are not stuck with the same shirt and undies for three days.
15. Pack light.
First of all, if you need to ask yourself, "would I wear this?" If your answer is maybe, then leave it home. 
Pack light, as every airline has strict rules on weight, and you will pay more for your luggage than for the trip. I usually do two pairs of pants + 5 tops = ten ensembles or ten days' worth of clothing. One dress and one skirt.
I found that travels packing cubes divide your garments in your luggage are just the perfect way to keep you well organized.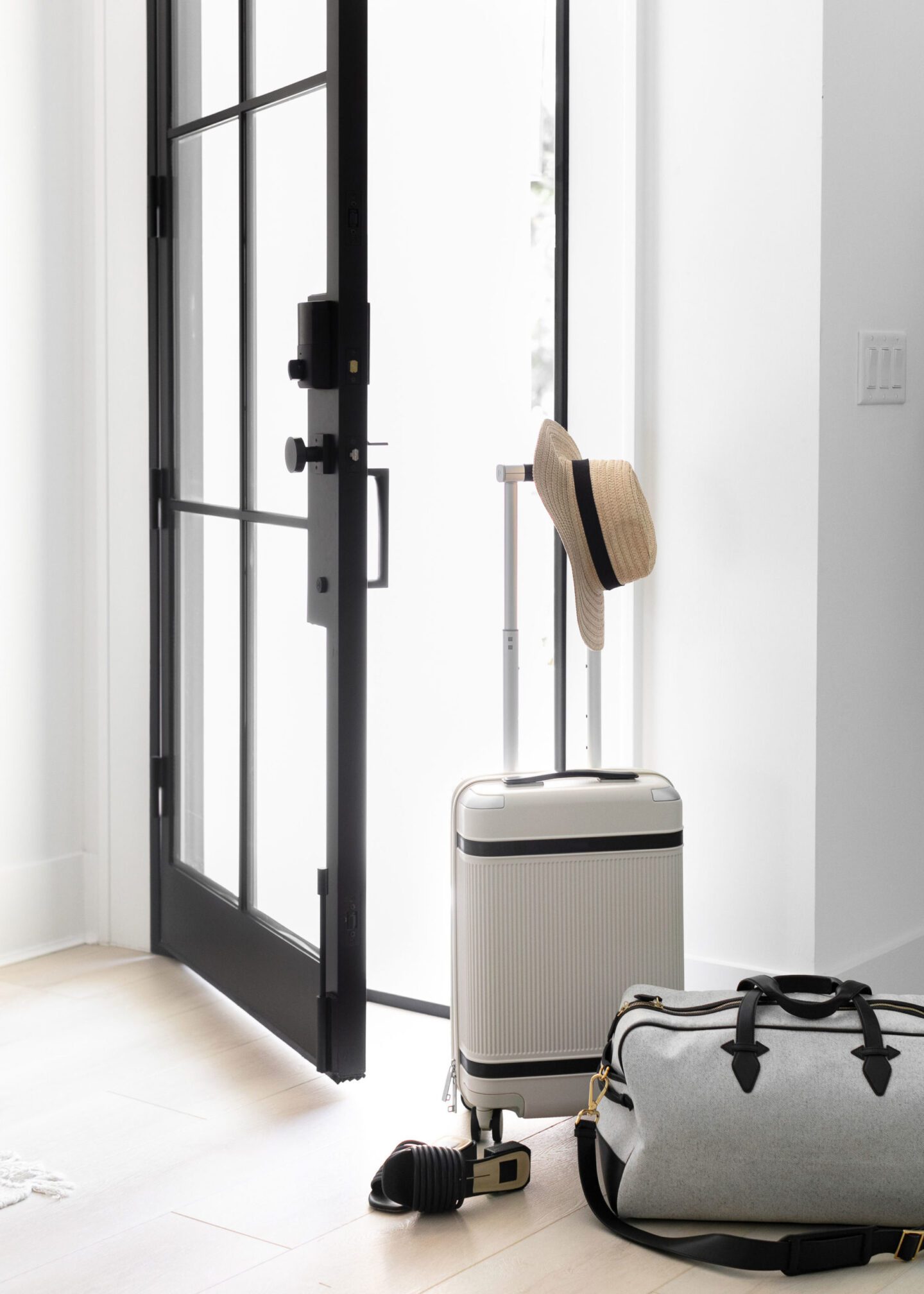 Bring like colors so you can get the most out of it. A splash of color. Simple and easy to dress up or down. Neutral color sweater, light parka jacket that can bundle up into a nothing pouch.
And, please, no more than three pairs of shoes, including the one you are wearing. A small purse that can go cross-body and be perfect for the evening.
16. Skincare, makeup, and personal hygiene.
Your skincare regimen can be purchased in small travel sizes or transferred in small containers. 
Make friends with your cosmetic girl counter and ask for samples. The same goes for the fragrance. Ask for as many samples as possible. So much lighter and easy to carry in your toiletry bag.
Consequently, no need to travel with a huge bottle of your favorite and run the risk of breaking or leaking due to the altitude.
All hotels have shampoo, bath gels, body lotions, and blow dryers; leave yours home.
Buy your personal pads and tampons at home and bring them along. Tampax™ brand is worldwide, but if you are in a remote area or need them on a Sunday and everything is closed, you are in trouble.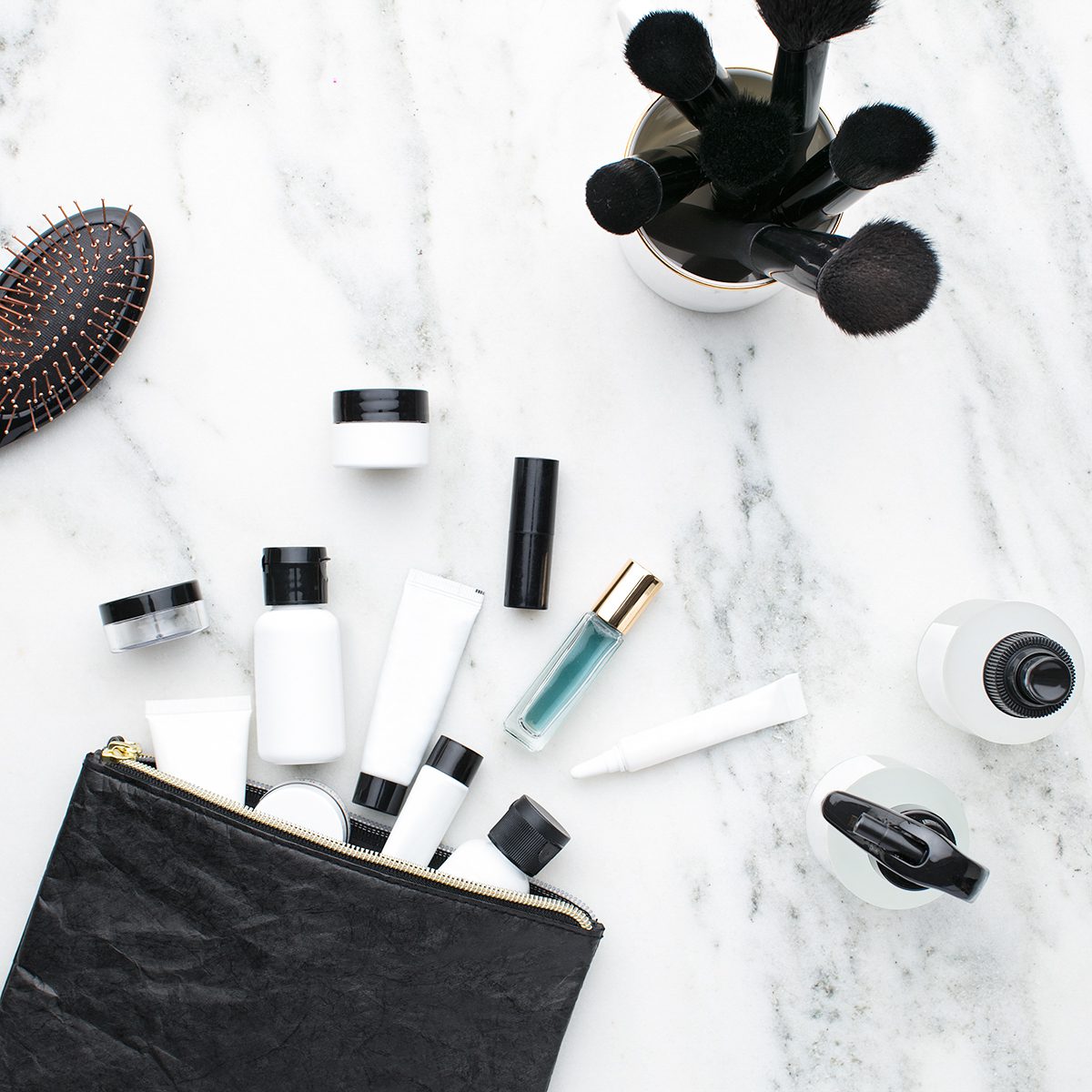 Miscellaneous items that are a must when you travel internationally
17. Check the voltage of where you are going.
Most of the world is on a different voltage and different size wall plugs. Ensure that all your electronics have one, or get a charger strip so you can charge more than one electronic at once.
18. Buy batteries at home.
I have paid three times more than I should have for batteries, therefore, now it is my #1 priority before leaving to ensure that I have extra and a spare.
19. Camera bags and computer bags.
I love taking pictures, but this is the hardest one for me. Choose a lens that can do it all. Remember to buy extra compact flash drives.
Bring the attachments to download your pictures every day and extra batteries.  Remove any items not needed from your camera bag and computer bag, extra weight.
20. Cell phone.
A trip to your cell phone carrier is in order and a must. There are so many phone plans for travelers to choose from. Therefore choose one that suits all of you.
Turn off all notifications. Those can add up to hundreds of dollars. Always use wi-fi and turn off receiving emails on your phone.
Unless you work and someone else demands you to be on 24/7, you do not need the download and roaming fees.
Most importantly, all games are off too. Those all are on roaming charges, and your carrier can block your phone, or you will have a heart attack when the phone bill is more than your trip. 
A note of caution. In most hotels, the wi-fi comes and goes therefore switching your electronics to roaming.
Children are the most vulnerable to this as they do not pay attention to the service drop and will continue playing on the phone.
From my experience, I use my iPhone to take pictures. Once I leave the comfort of wi-fi, I turn my phone on airplane mode. No risks there.
Have fun!
xoxo
Giangi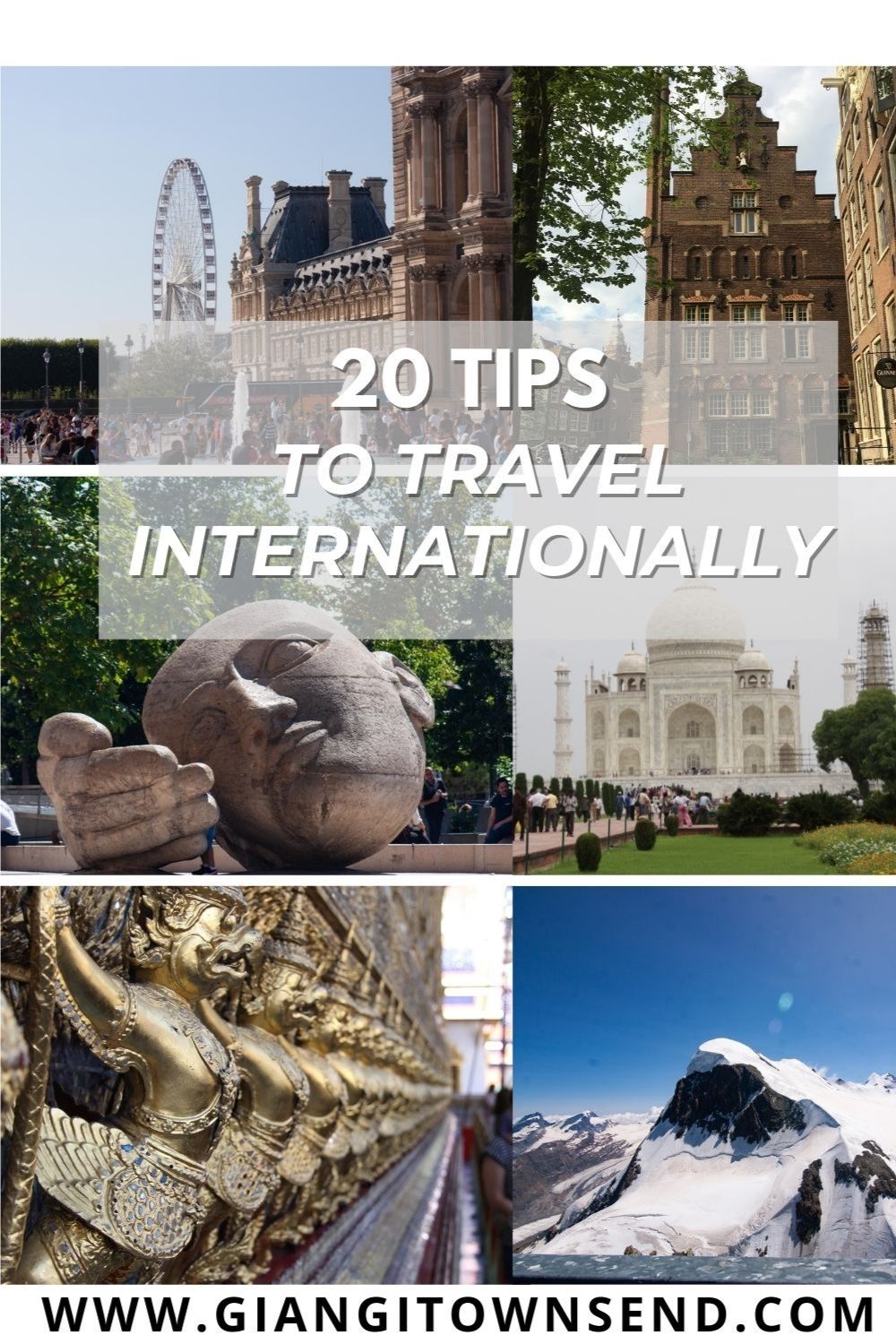 If you enjoy this article, you may want to read:
How to travel light – Tips and more
Create new experiences, adventures while traveling with the family
Updated from my post originally posted on 1/11/2020 Tips for Traveling Internationally