A small detour and it brought us to Piemonte, northern Italy region. Why here? My brother, nephews, nieces and friends live here.
We look forward to stay with them and kick back at the farm. Quietness and relaxation was in our mind. A wonderful place to stop and regroup. We all loved it. Laughter, love and more love.
In between breakfast and dinner we took the car and went driving. Summer is in full bloom. Fields of hay and sunflowers standing tall. Little villages with small streets that only a bicycle can ride thru.
Green trees that make the region beautiful.
Isn't this roll of hay beautiful? Mesmerized by the colors, the perfect cut and circle.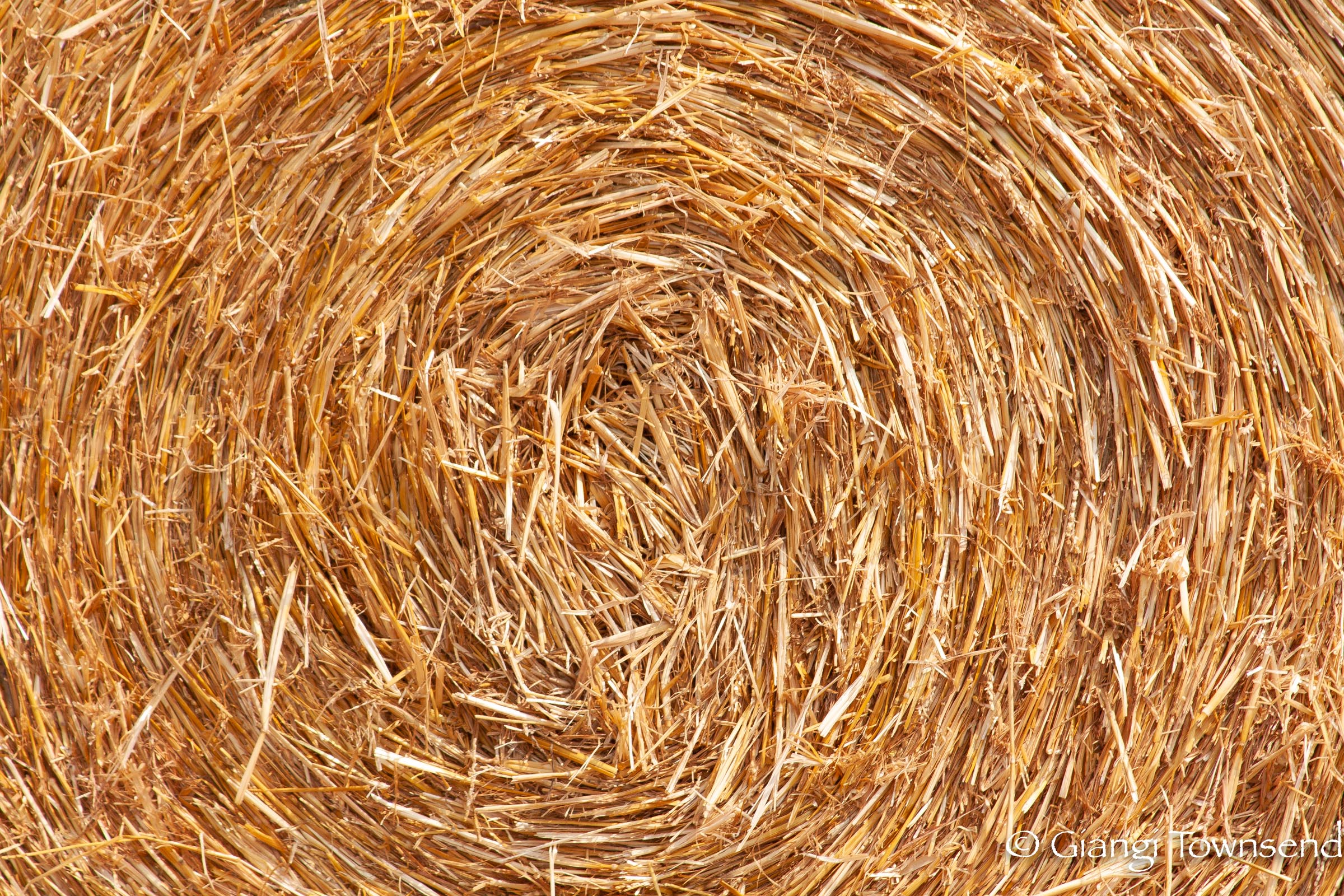 My favorite summer flowers, sunflowers. They bring so much happiness in my heart.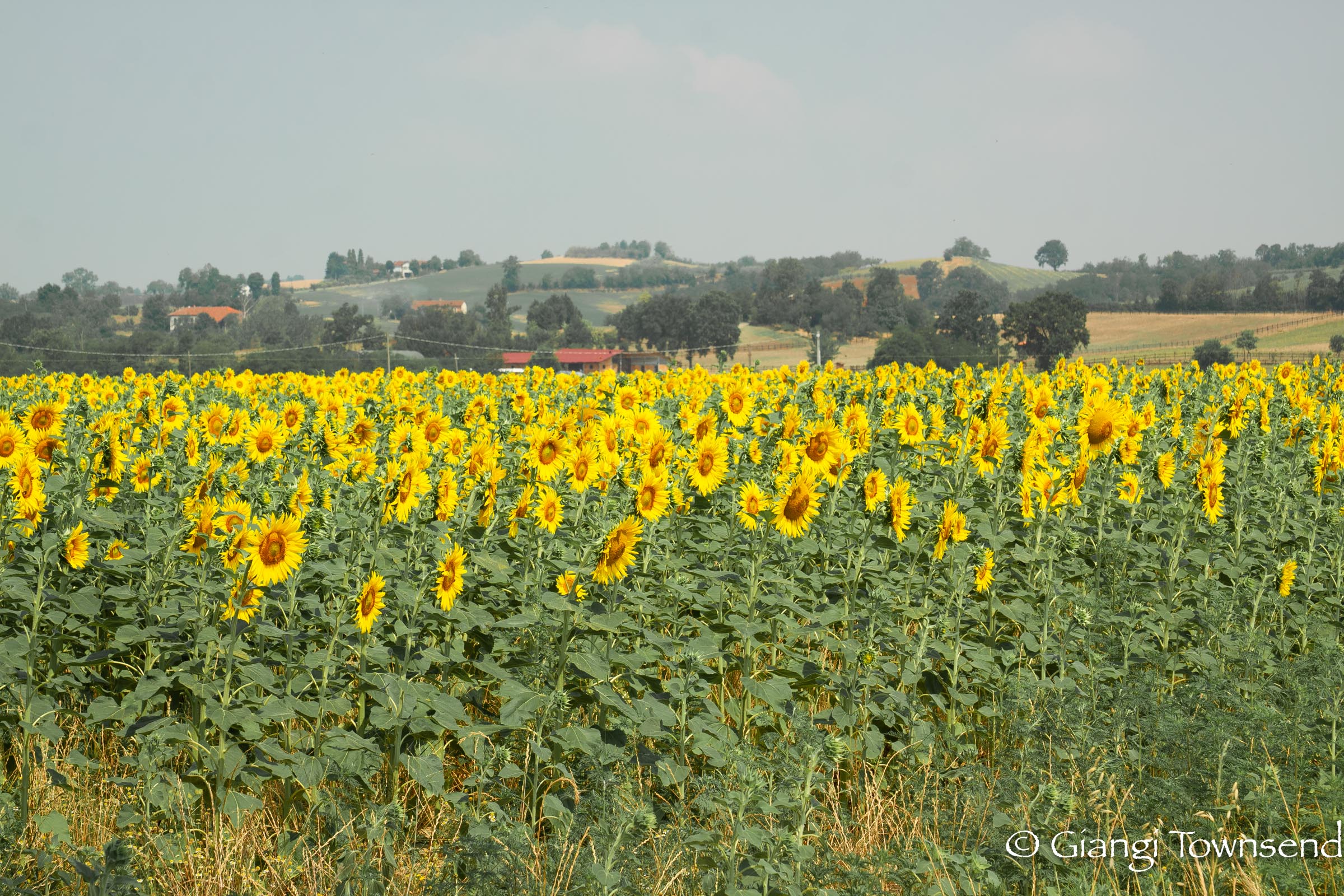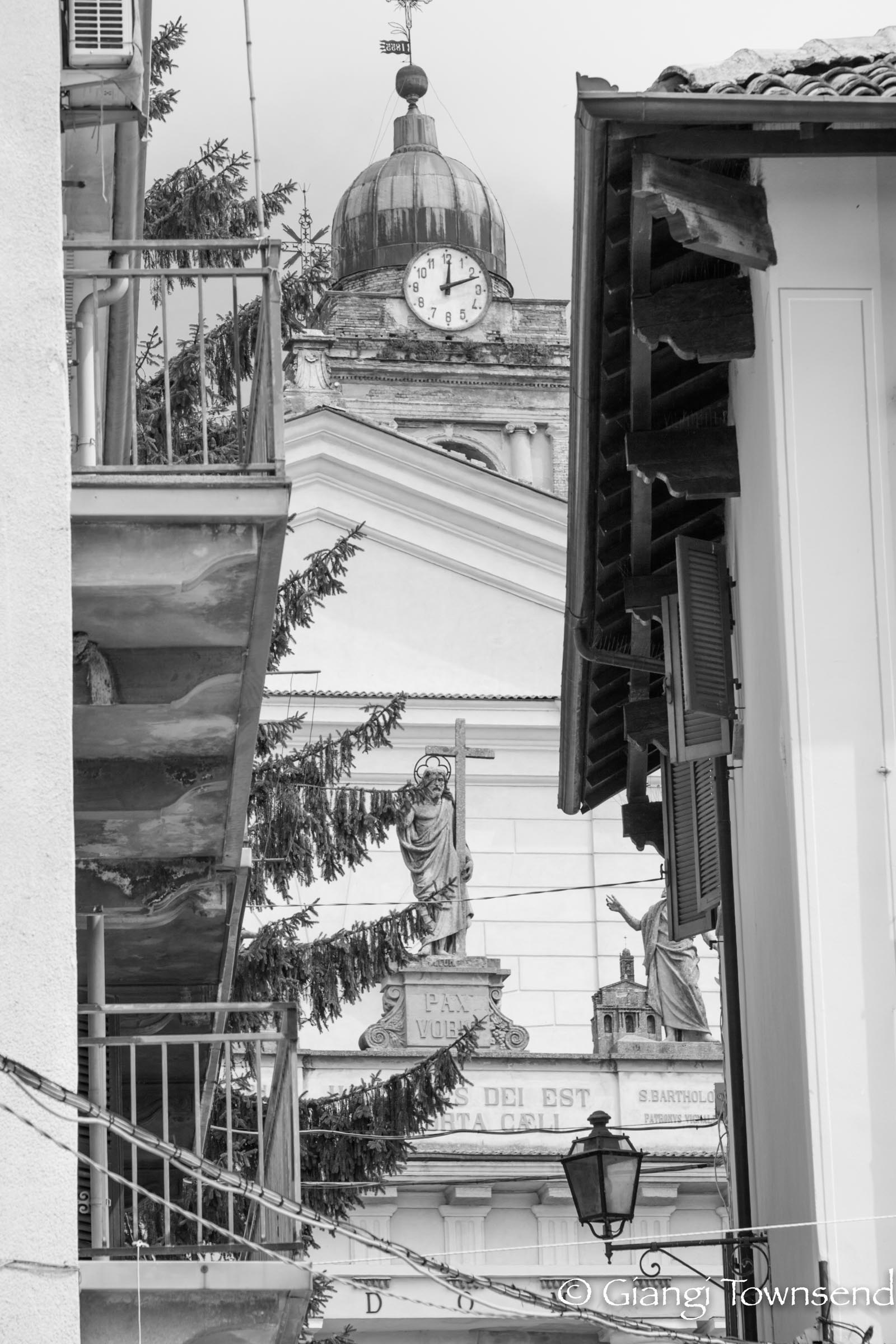 Somehow driving makes us hungry. Finally we stopped at this quaint plaza and before we know it a sinful bottle of Piemonte wine was open.  Full rich body was perfect. Gnocchi with fresh tomato sauce, ravioli with ragu, pork with apples, torrone ice cream all made the lunch such a wonderful family affair.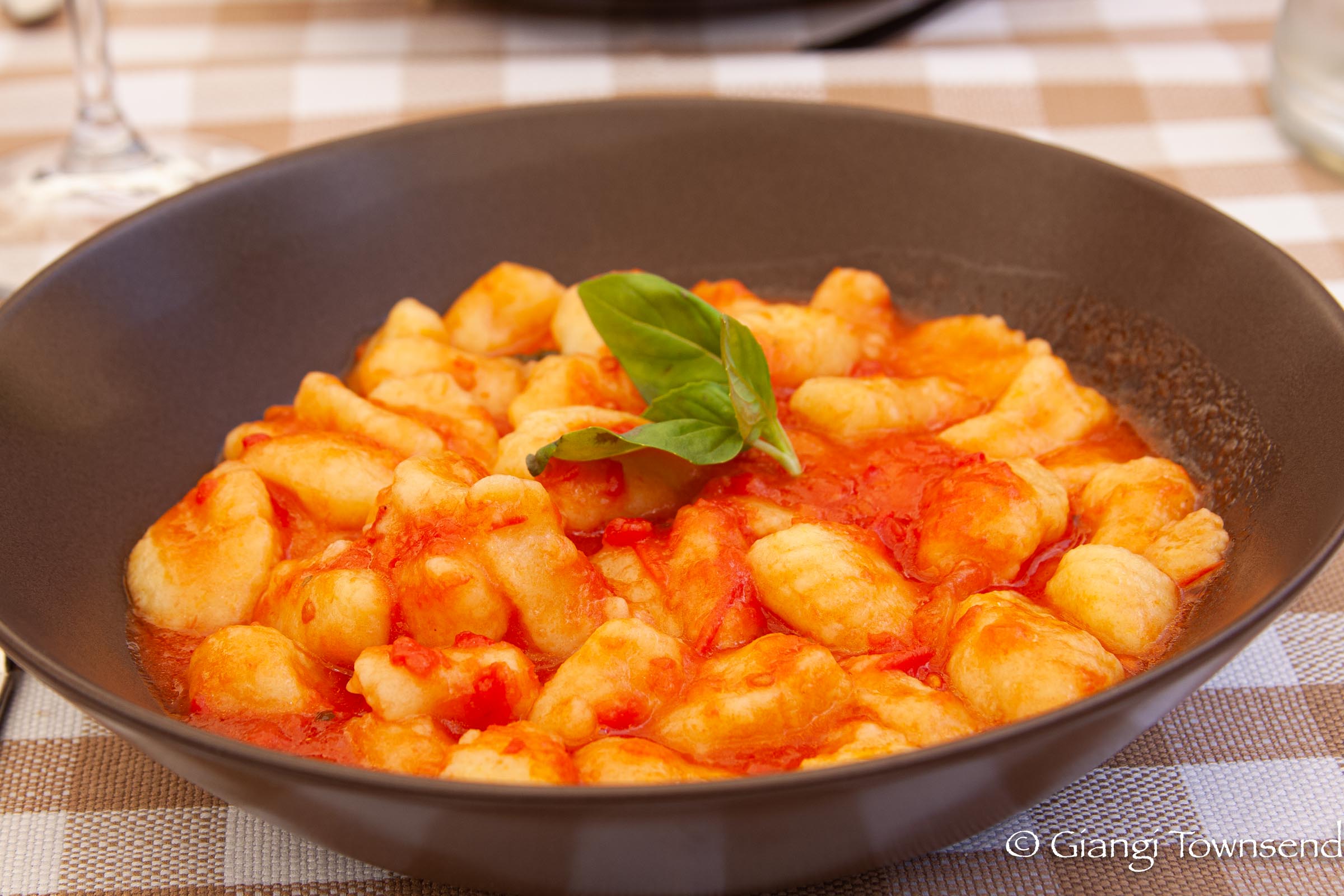 Ravioli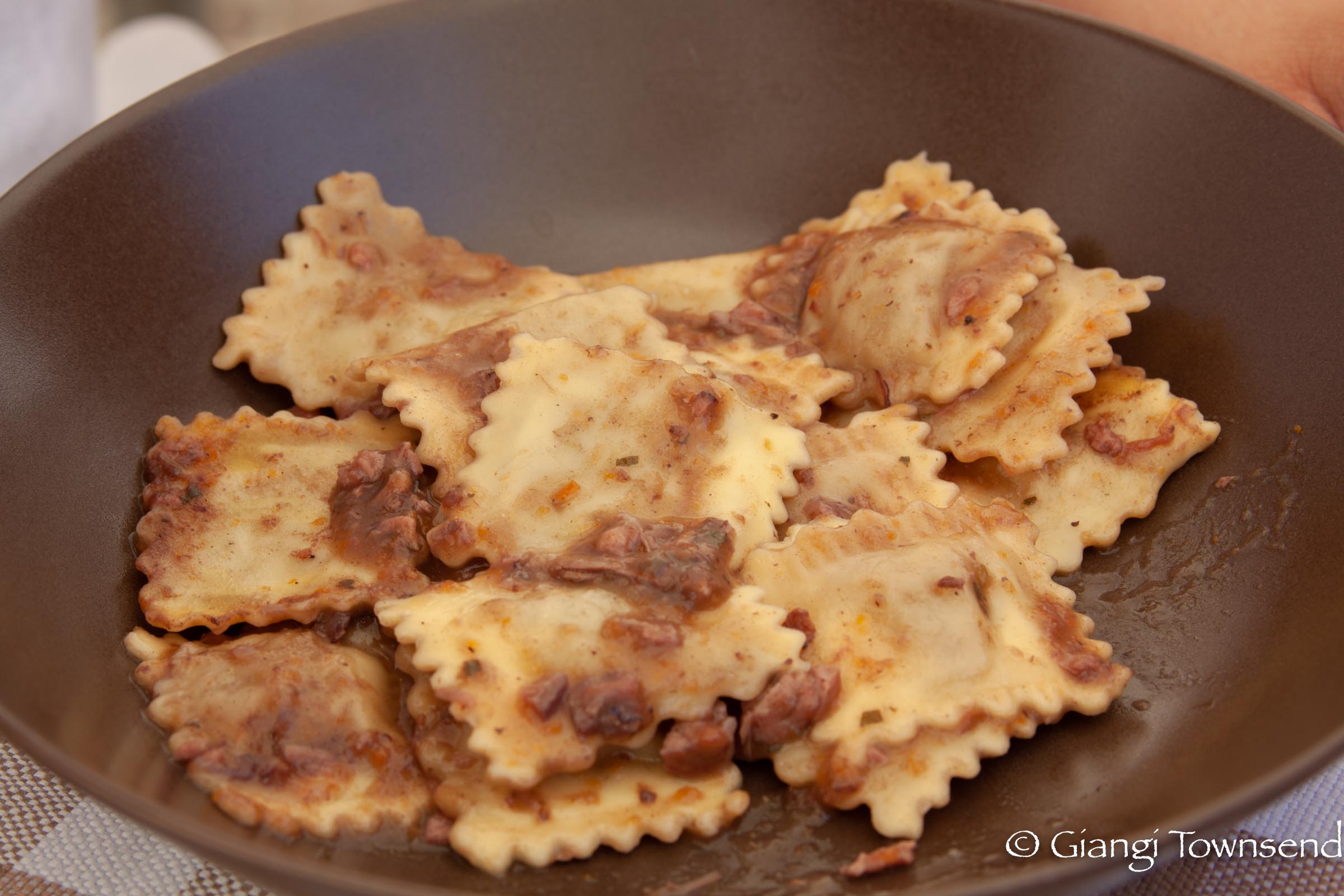 The wine from Piemonte have always been my favorite. Rich in flavor and body.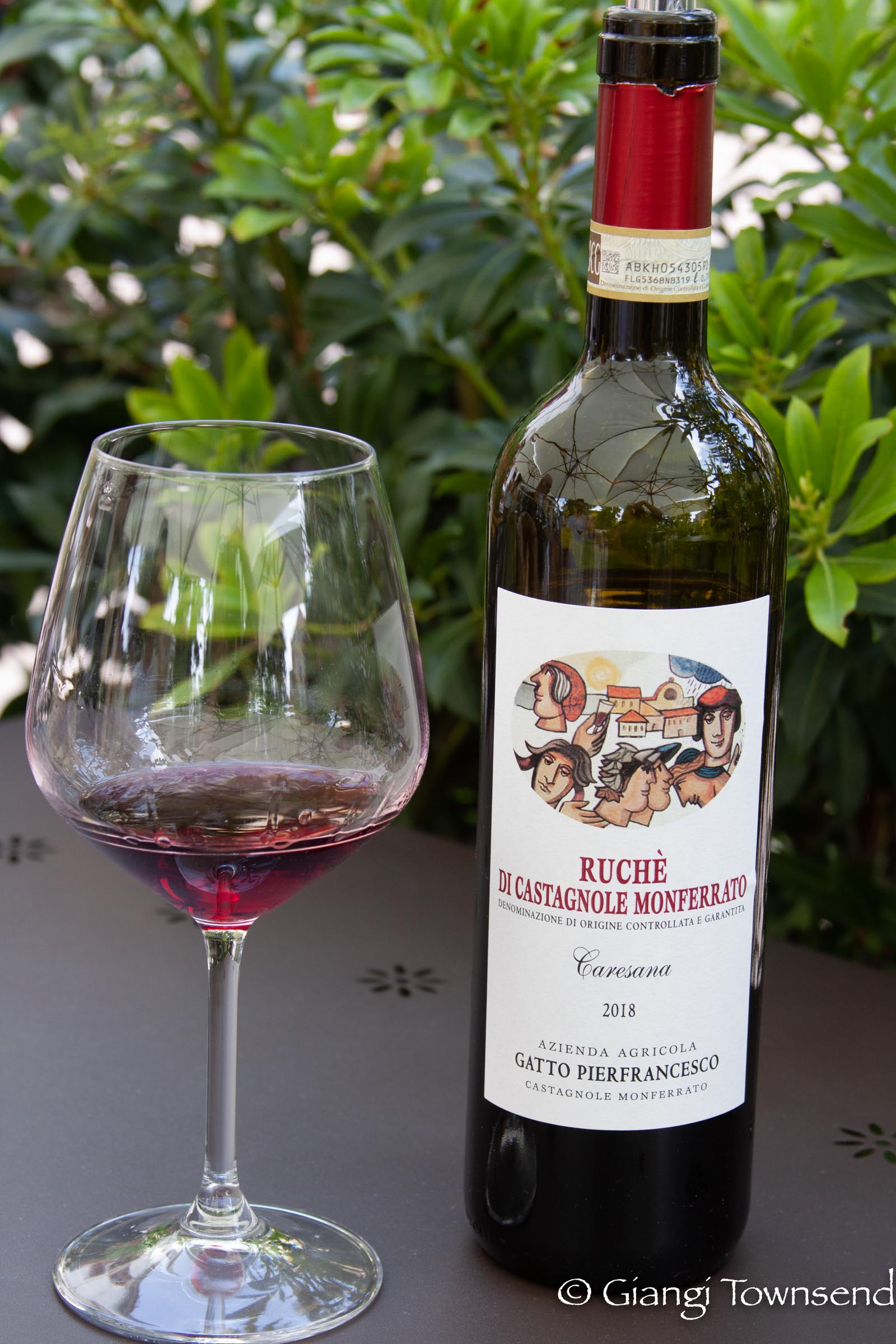 and torrone ice cream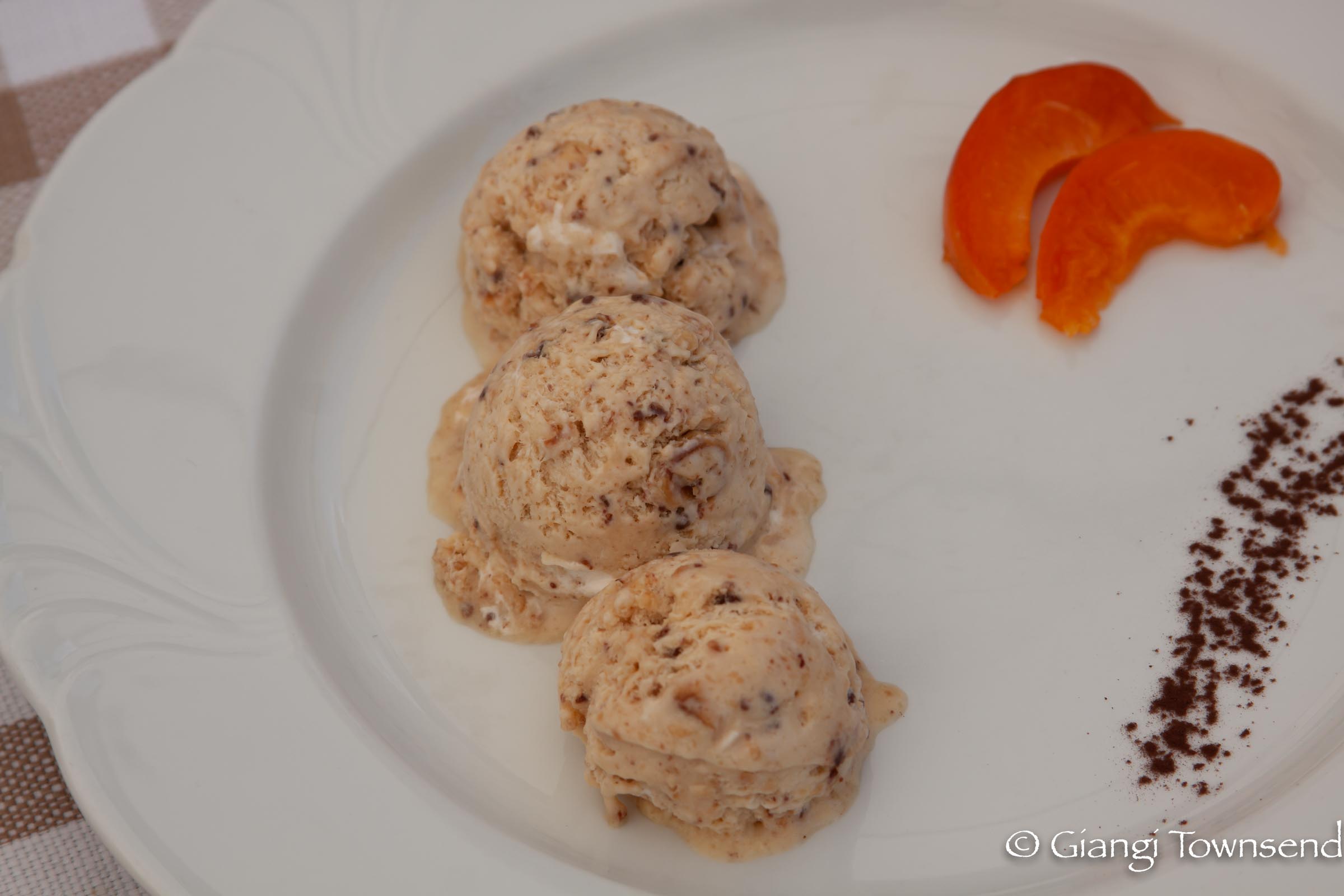 Back in the car the open road was all ours.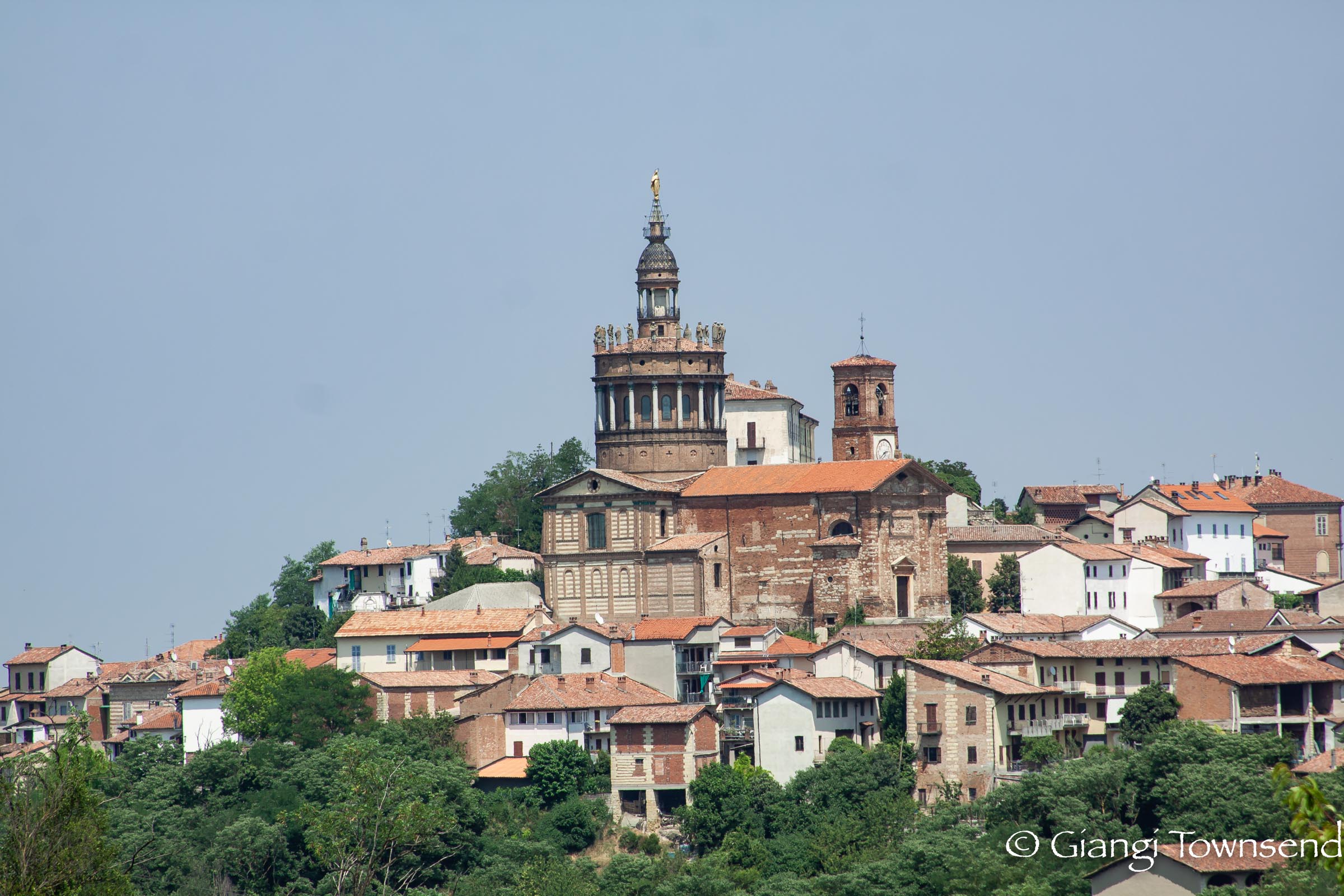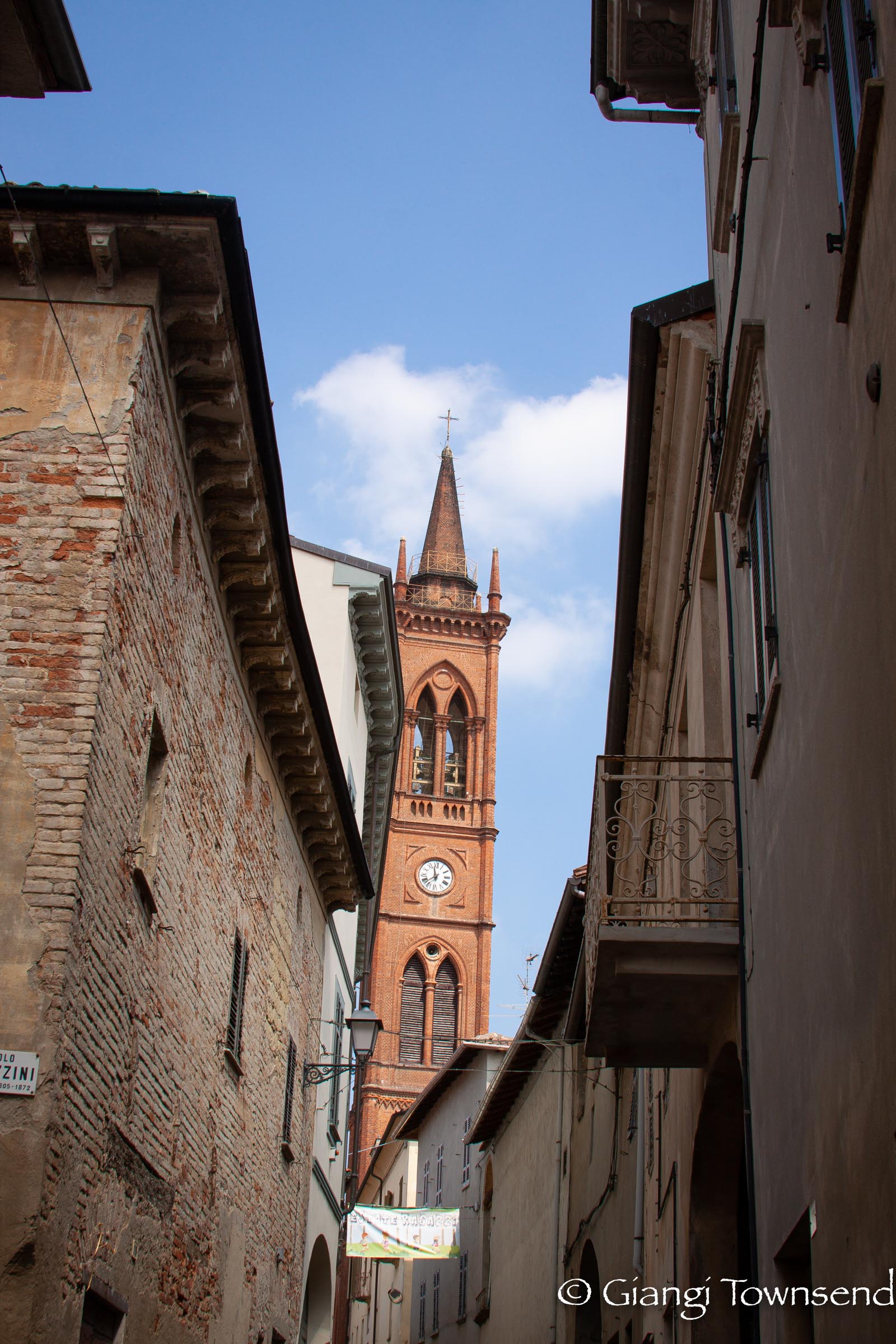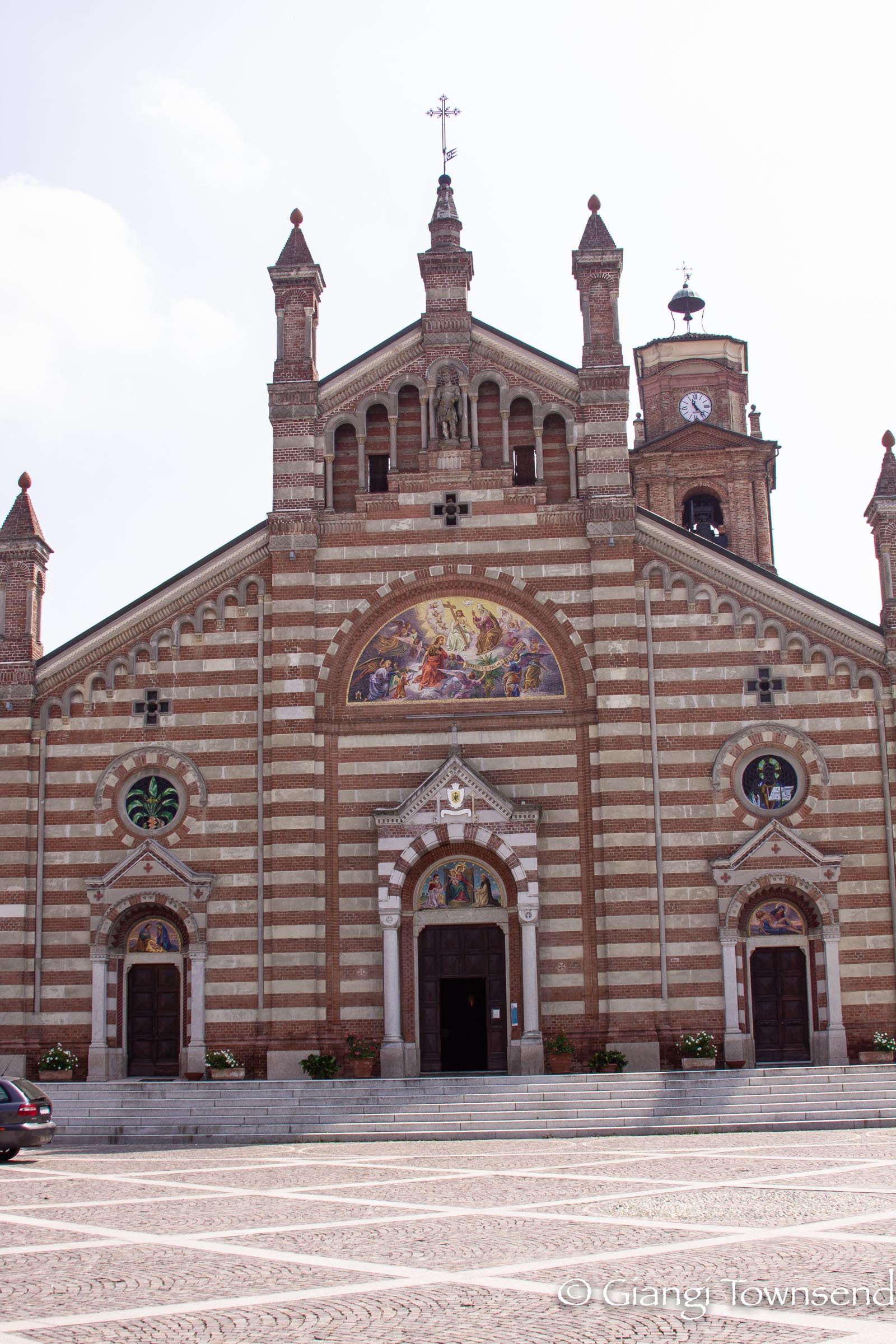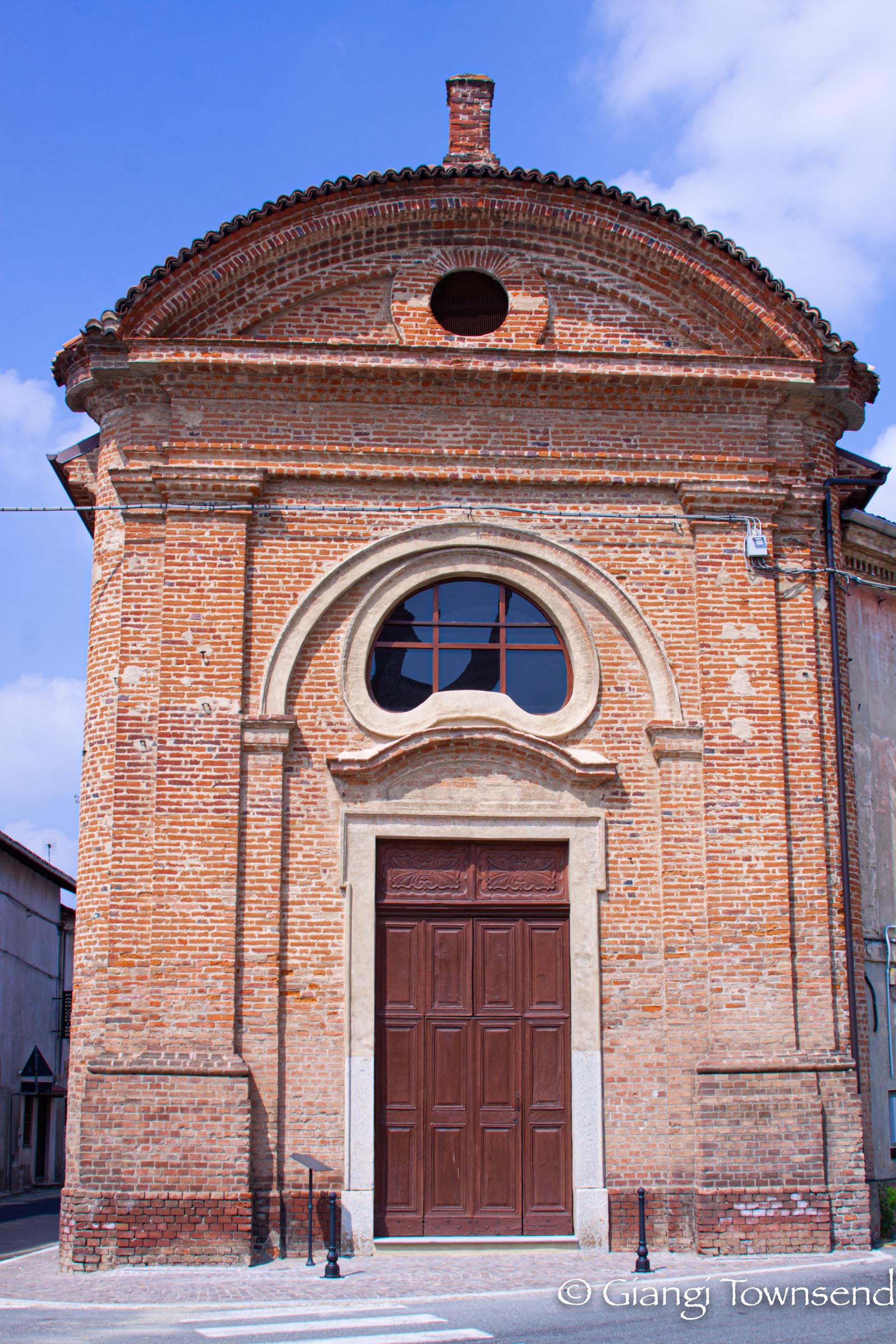 This is my grad-mother town nestles in the hills of Piemonte. You never needed a watch as the bell tower will let you know every fifteen minutes what time it is. Most all the villages have a church.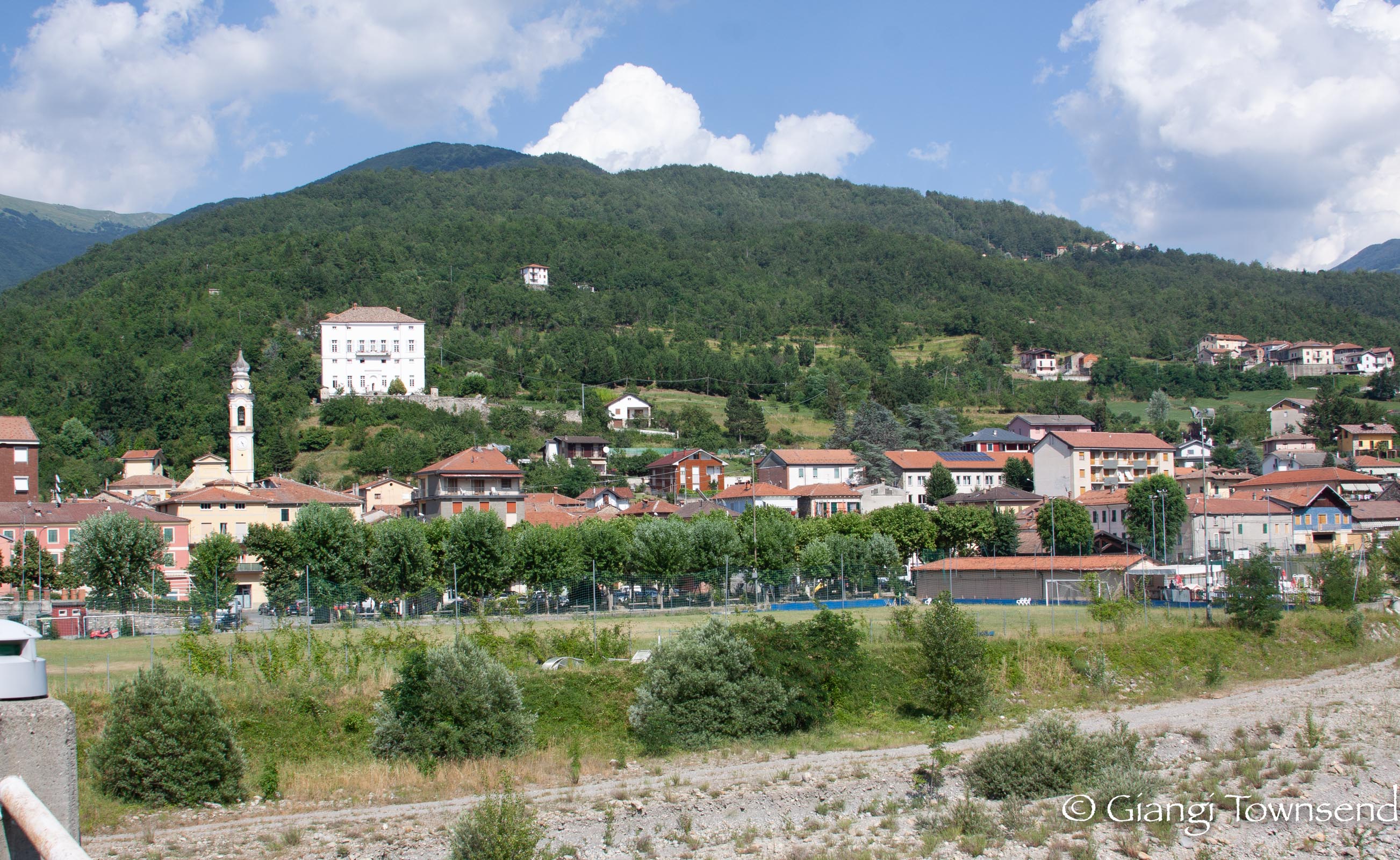 City walls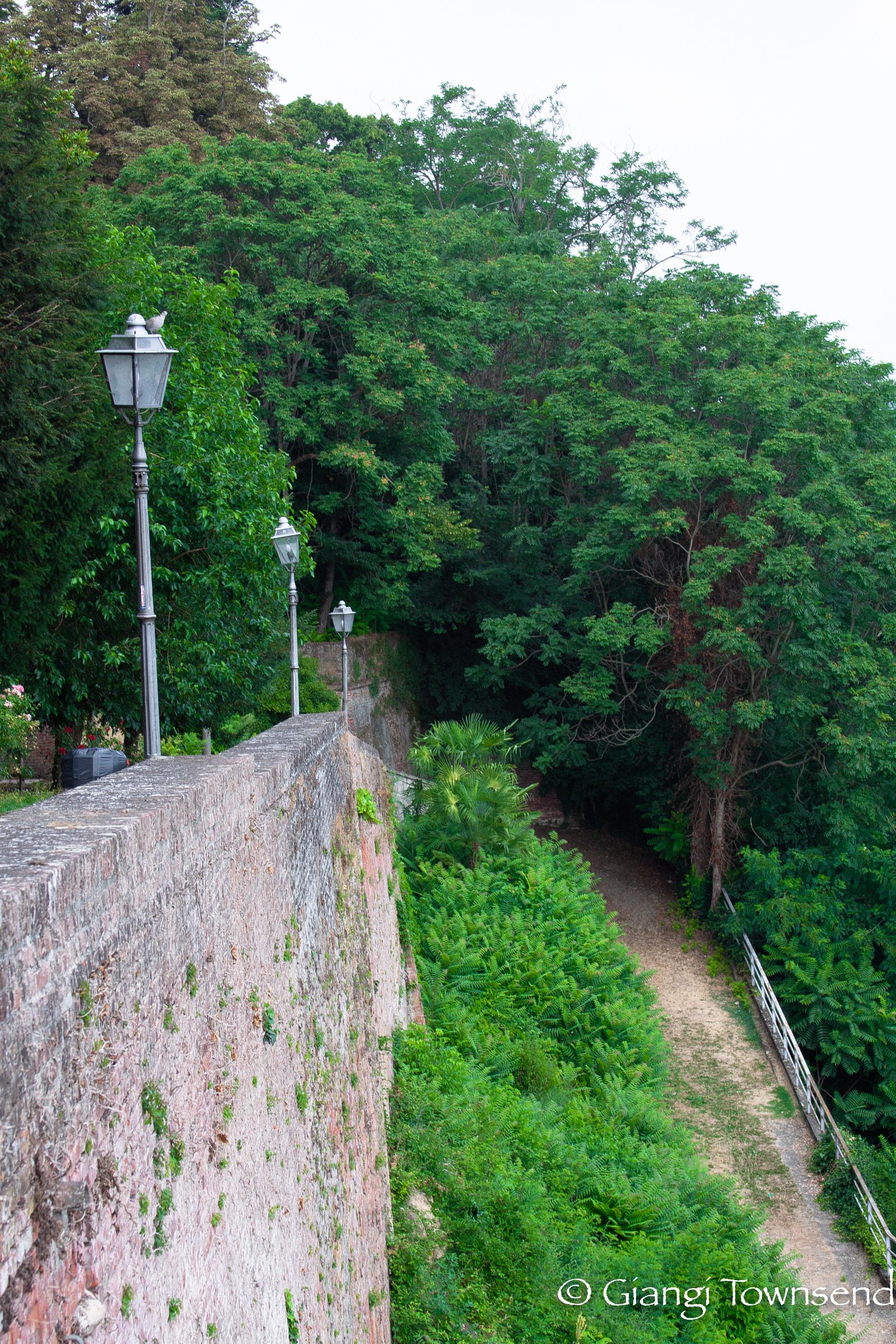 Love doors and this one caught my attention. The whole building was under construction and sealed off and yet this door was not. What is behind this door?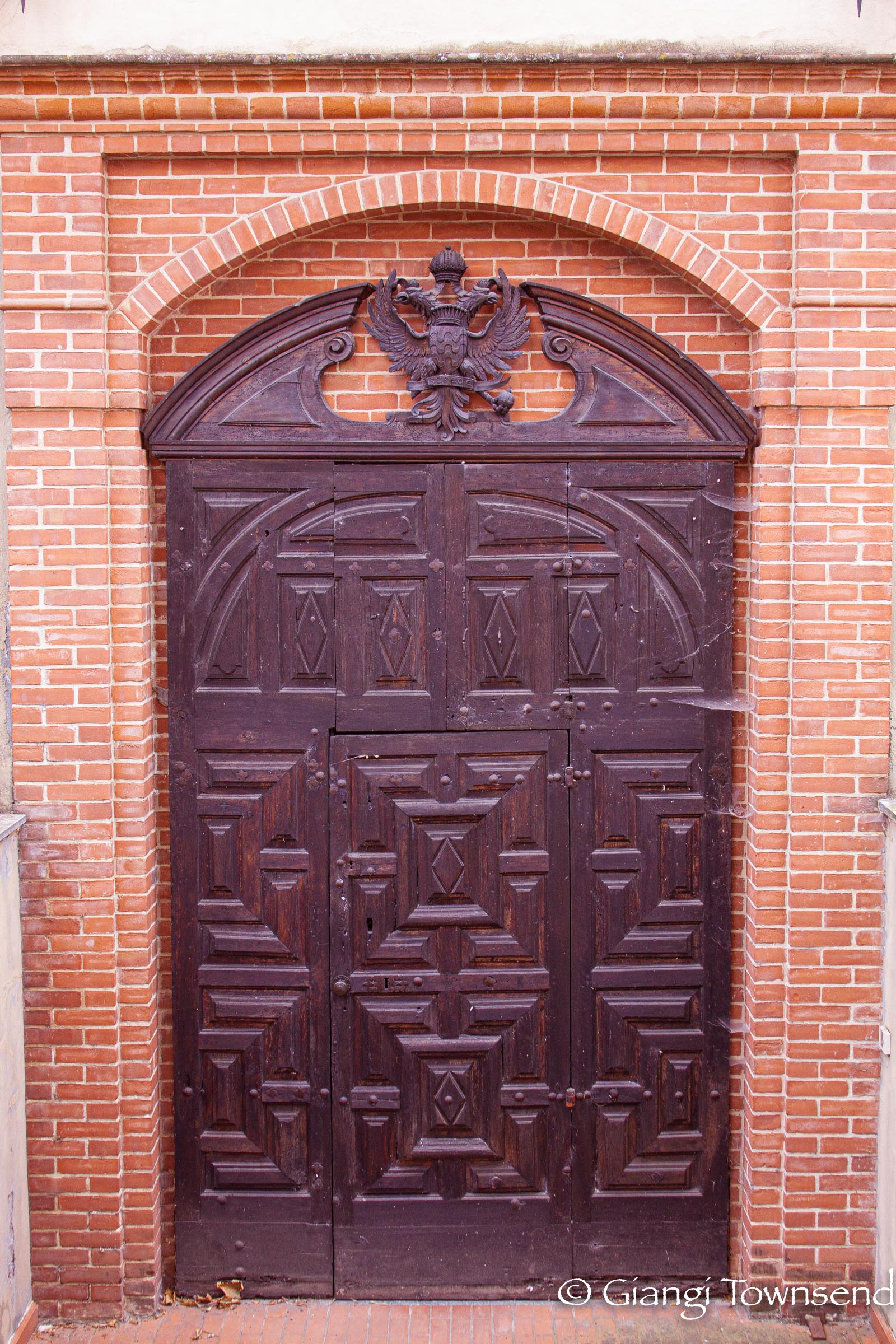 A very short trip packed with lots of fun. Most of all, so happy we got to spend time with everyone and we so miss everyone.
Until next visit, love and more love.
xoxo
Giangi