The weekend is finally here. Wow!! I cannot believe that the long 4th of July weekend is here. Now!!  Where is the summer rushing to?
We craved and looked forward to lazy summer morning, long summer night in the pool and easy meals.
The dish I sharing with you was originally shared on Giangi's Kitchen. This recipe of "Raspberry baked French Toast" can either be served as  breakfast dish or as a dessert.  I know the title can be deceiving, furthermore only associate with breakfast.  However, if you skip the maple syrup, make yourself a warm cup of tea or coffee, voila, you have dessert ready to be enjoyed.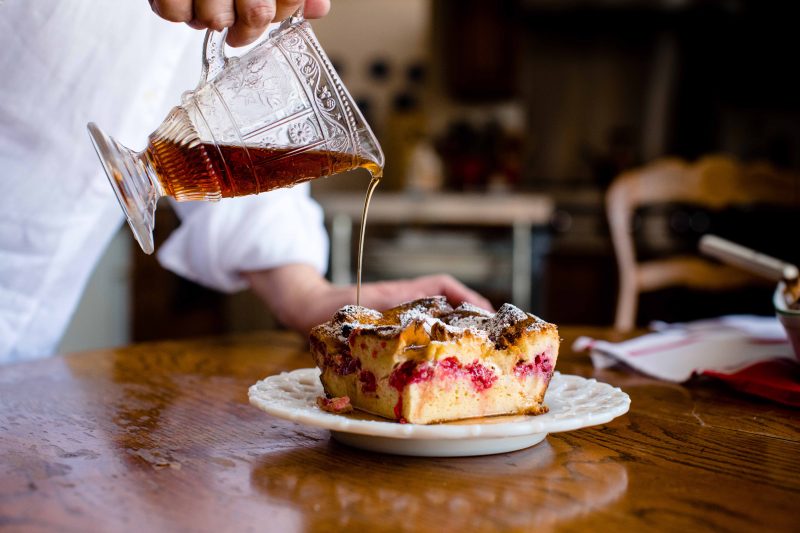 What I love the most about it, is the simplicity of the recipe and that it can be prepared the night before. Actually, I strongly advise it, if time permitting, to have it refrigerated over night. The flavors will blend together better. Perfect for when you have guest and with the 4th of July just around the corner, why wouldn't you want to have everything prepared ahead of time?
Each bite is just as sweet, tender and filled with flavor. A true treat even for the most finicky palates.
Enjoy!!
xoxo
Giangi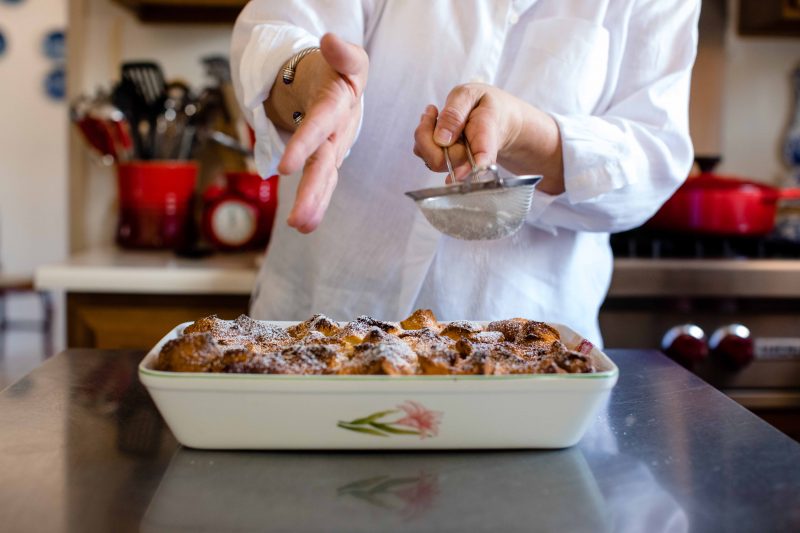 RASPBERRY BAKED FRENCH TOAST
1 Hawaiian bread, sliced ¾ inch thick
10 extra-large eggs
2 cups heavy cream
¾ cup half – half
12 oz fresh raspberries
1/3 cup granulated sugar
1/3 cup light brown sugar
1 tablespoon grated orange zest
1 teaspoon pure vanilla extract
1/4 teaspoon salt
Confectioners' sugar and pure maple syrup, for serving
Preheat the oven to 350 degrees.
Cut the Hawaiian bread (or Challah loaf) in cubes. Butter an ovenproof baking dish.
In a large bowl, whisk together the eggs, half-and-half, sugars, orange zest, vanilla, and salt.
Place half of the bread cubes in the baking dish. Add the raspberries – place them in the middle- cover with the remainder of the bread. Sprinkle some sugar on top
Pour the egg mixture over. Pressing down the cubes. Place in the refrigerator overnight, or, let it sit until all the cream is absorbed.
Place in the hot oven and cook for 60 minutes.
With a small sieve, dust lightly with confectioners' sugar and serve hot in squares with maple syrup on the side.