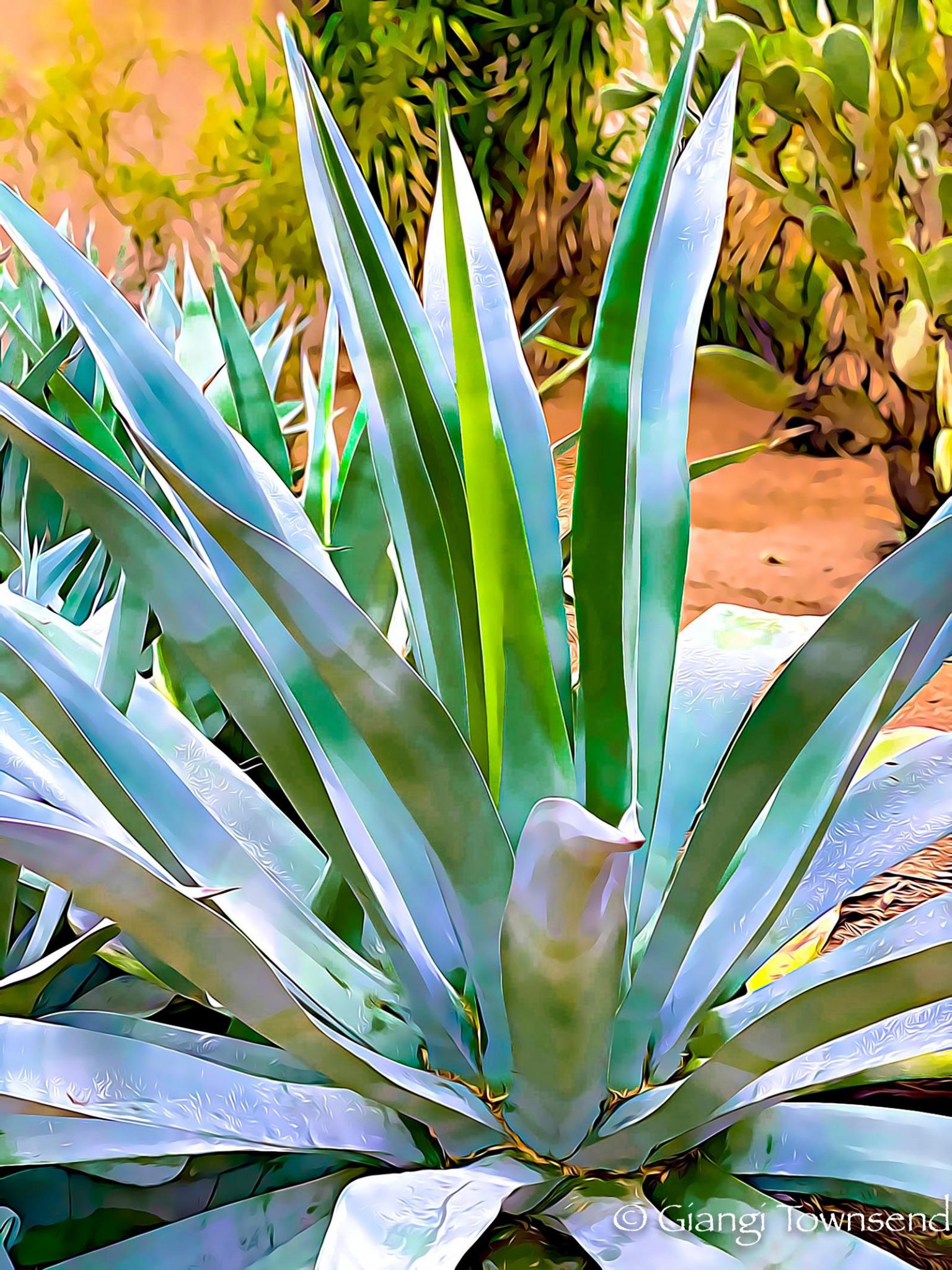 Welcome weekend! I am happy you are here. My time to relax, play and have fun.
Besides spending time with my family, cuddling on the couch with a good book, I am going to have fun with something new.
What I am enjoying the most of late,  is playing with graphic programs that are available to all of us. Here is a picture that I took of one of our cactus after the rain and played with the graphics and colors. I love the picture and this to me, brings out all the colors and shades that nature has gifted us.
What do you think?
What do you do to for fun to welcome the weekend?
xoxo
Giangi