I am in love…. in love with these two products I mean.
Taking care of my skin is something that I have done ever since I was a young girl. The first ever cream I used on my face was given to me by my grandmother. I also have been fortunate enough to have trained, worked, and tried some of the best products on the market for my skin.
Taking care of my body is as important as my face. This time of the year even more so. Due to the cold weather and extensive use of our heaters during the cold months, our skin gets even more dry than in the summer. Somehow, we don't take care of it as we should during the winter months.
If your skin looks dull and grey, and feels itchy and flaky, I have a solution for you. I have found a new product that combined with my favorite body cream, leaves my skin feeling baby soft.
To achieve baby soft skin, first, you must remove all the dead cells off your body. Dermasuri Deep Exfoliating Mitt is my ABSOLUTE favorite product that I have found over the years on the market. It visibly removes dead cells from your skin, and leaves your skin soft and radiant. It's incredibly easy to use as well! After washing and rinsing in the shower, in only a couple of minutes of vigorous up-and-downward motions, your dead cells will flake away.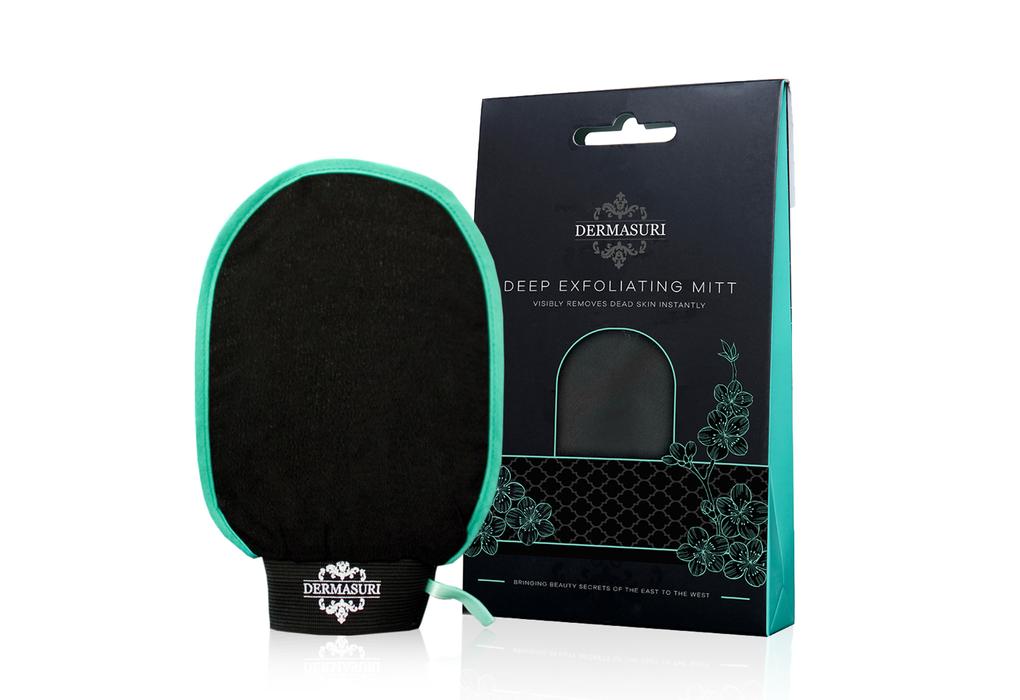 I must admit, I was very skeptical at first, but when I saw all that dead skin on the mitt and felt how soft my skin was afterward, there was no turning back to any other product.
Applying any cream on non-exfoliate skin is, as we all know, a waste of money. With 30 years of age, it takes about 28 days for cells to fully regenerate and for the old one's to flake away. By the time you reach your 50's it takes up to 60 days for a new cell to come to the surface. A much slower process indeed, which translates to us as a sign to exfoliate and nourish our skin properly, and on a daily basis too.
Moving on to the body cream or lotion, I have very dry skin and therefore always use a cream. If your skin is more on the normal to oily side, I would recommend a lotion.
I am a lover of fragrance-free everyday body creams. If I use one with fragrance (which I rarely do), it is to compliment or in lieu of my perfume. I have tried so many creams throughout the years but none have satisfied my skin needs. Usually they are too greasy, and leave a color film on my clothes. Who wants to have their clothes ruined by oils? It proved to be too much of a hassle having to wait for the cream to penetrate my skin before dressing. Who has time for that?
When I switched my skincare to my current company, six years ago, they did not offer a body cream. Thankfully, last year they finally did. That's when I stopped adding oil to my lotion to make my skin softer, for there was now a way more efficient product on the market. I love how soft my skin feels now with the Active Hydration Body Replenish by R+F. I love how non-greasy it is and how I can dress immediately after application. Always have a spare jar just in case I run out.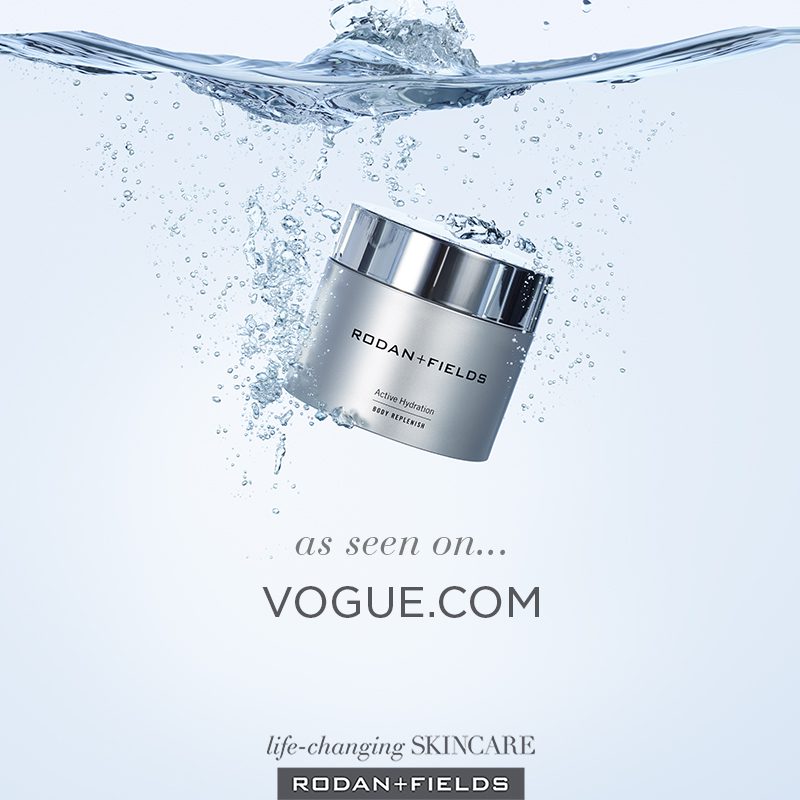 Combining the two products has been a new lease on life for me. No more dull, flaky, and itchy skin. I can even go two days without a shower and my skin feels fantastic! No after residue, just soft bright skin that looks and is healthy.
xoxo
Giangi