The world of beauty!! This wonderful world that scares us and attract us to it all at once. Make up. Skincare. Fragrances… We love it all.
We all age, that is a fact. How we age is up to us. How we look is up to us.
Yes genetically, which is only 25%, our aging map is laid out for us, however we can help along.
I was raised by a father that at an early age introduced me to the world of parfume and skincare . My grandmother introduced me to lipsticks, skincare which was accentuate it by sharing with me her routine. The rest I have learned all on my own.
I am truly faithful to so many products that the thought of separating me from my favorites is scary to me.  Why change when things works so well. However change is a great thing when it comes to colors, style, looks. We always need to stay on-top of that or we really show our age, or worse yet, we look aged.
Let me start by the fun stuff, make-up, colors.
I used Chanel for years. I love them even before I worked for them. Love them!! Loved the boldness of color. Love that they are not afraid of stepping out of the box and yet keeping you ultra feminine. Love that they always have been the trend setters.
I had the opportunity to work with their top make up artists and their motto was "Less is Best", favorite words of Gabrielle Chanel. That smoky look, those sultry lips, the flawless face… that is Chanel. A dream job when you are in your 20's and are bright eyes and bushy tail about all this.
One thing for sure, I love their lipsticks. Boy! Do I love them. Soft, full of moisture and always the true color. They have pushed the boundaries with the boldest and darkest shades, black for instance, and I have been there with them, enjoying the deepest darkest black. Goethe you  may think?  Not at all. Perfect feminine look that makes you want to wear it all day long.
I stay away from the mauve and pale colors. Everyone can wear any shaded of red to deep red. Don't be afraid and enjoy it. To me not wearing or wearing a pale shade of lipstick is like wearing an evening gown with tennis shoes.  The lipstick polishes your look even if you do not have eye make up and opens up your face.
And then there is the eye colors… I wish I owned all of them. Rich in texture and color. You can go from morning to night and never have to touch up.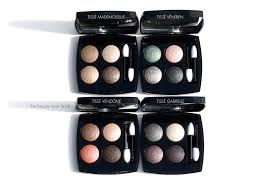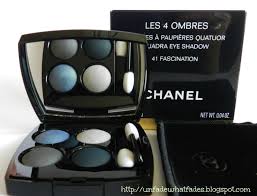 However, with time, another company has surfaced in my lipstick and make up drawer: Charlotte Tilbury. A fantastic make up artist that is the reason why so many stars looks perfectly done.
Her lipsticks are fun. The eyeshadows stay on to perfection. Her foundations feel like a second skin. And, the best part is that everyone behind the counter is well trained and can apply and teach you how to apply your runway make up with ease. That is fantastic if you are nodding yourself to the world of beauty.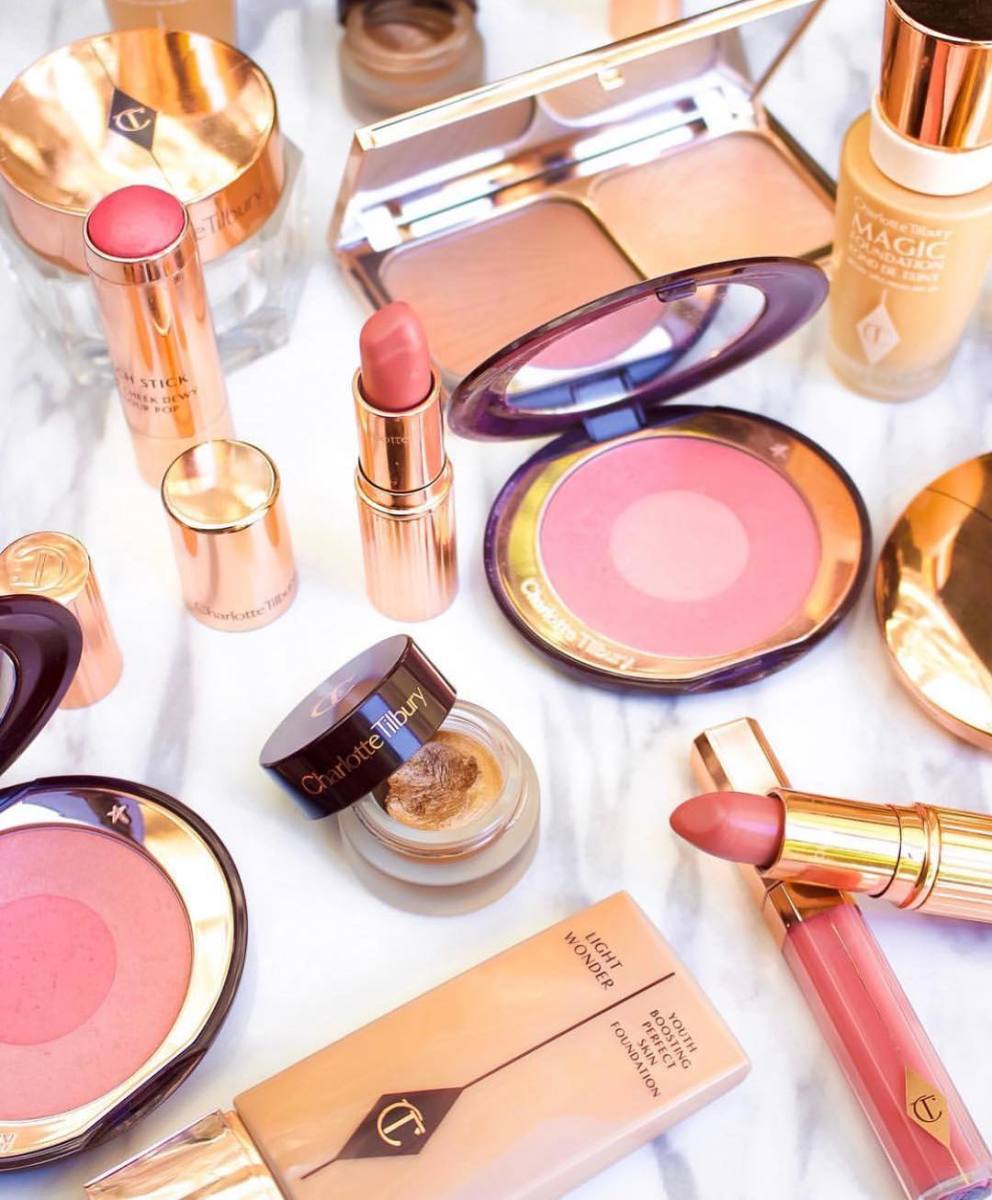 I personally have played with other brands, M.A.C., Bobby Brown, Giorgio Armani, YSL, Chantecaille, La Prairie, Dior… and always went back to my favorites. Besides the prices of a couple of them that is hard to justify, others maybe, because they are all owned by the same conglomerate, they may have lost the fun spark of separating themselves from the pack.
Let's move on to skincare:
My introduction to skincare was during my teen years in Paris. My first facial was also in Paris at an early age. I will never forget this wonderful lady that massaged, cleansed and applied what I thought it was a millions of products to my face. They all smelled so good, I wanted to eat them.  Of course, had my first skincare regimen which was from Christian Dior.
Did not take me long to move to Chanel and enjoyed it for decades. I was in love with the Lift Serum and could not get enough of it. Decided to try Sisley and La Prairie which are fantastic products.  However I could not keep up with all the steps to follow.  I love simplicity at night. I love to travel light as well. Out of nowhere I was introduced to Rodan + Fields and never been happier.
A very simple concept created by two of the most respected dermatologist in the industry.  Easy to use and to travel with. The results have been phenomenal. Wrinkle reduced, skin clear and brighter and I can go days without wearing any make up and you would never know.
And when I thought it could not get any better,  they added the Lash Boost which made my lashes just long, luscious. Who needs fake lashes when with an application every nights your lashes are a mile long?
The product that I cannot live without is the REDEFINE AMP MD System . A complete revitalizing system including a Derma-Roller and Renewing Serum. Living in the desert your skin gets very dry. Driving under our intense sun you are bond to get terrible sun damage and wrinkles. This was and still is my answer to it. The wrinkles have diminished tremendously and my skin looks great for my age. No face lifts or injections for me, that is a sure thing.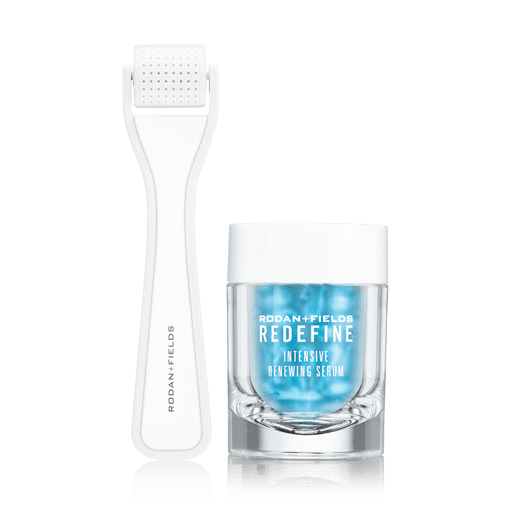 I love all the products and decided to join in as consultant for no other reason that to enjoy them with a small price benefit to me. Even though I still enjoy a good mask once in a while, La Prairie has fantastic one's, they are less and less needed it.
Last but not least fragrances.
Where to start. I have been wearing them since I was in my early teens. Anais Anais by Cacharel was my first one. Moved to "Metal"by Paco Rabanne. I was devastated when they stop producing it. I bought every bottle I could get my hands on.
The rule of thumb is that each woman should have three parfumes. One for Spring ~ Summer, one for  Fall ~ Winter,  and one for all the other times and depending of your mood or occasion.
Floral and light for the summer, heavier for winter. Please remember,  the parfume is not used to marinate yourself in, but to play hide and seek with you. Always buy Eau de Parfum if you can, it contains more of the essential parfume oils. Your should enter a room, your parfume should linger behind you.
A small dot behind your ears. Inside of your wrists and the inside part of your knees. That is all you need to wear. Some  body creams, Chanel N.5 for instance, have the highest content of the essential oils and sometimes you do not need to wear anything else over it.
My personal favorites are: Chanel N5, "Un Jardin Sur Le Nil" by Hermes, Chance "Eau Tendre" by Chanel, "Jardin de Bagatelle" by Guerlain, "Eau de jade" Armani Prive.
When selecting a parfume keep in mind that your skin, your dryness or oiliness will have a lot in play with the scent. Have you ever enjoyed your friend fragrance and when you tried it it was not the same?
Parfume is a personal as they get. It is your signature. Your ever lasting impression. The wonderful lingering scent that you will be remembered by. Your seductive calling card.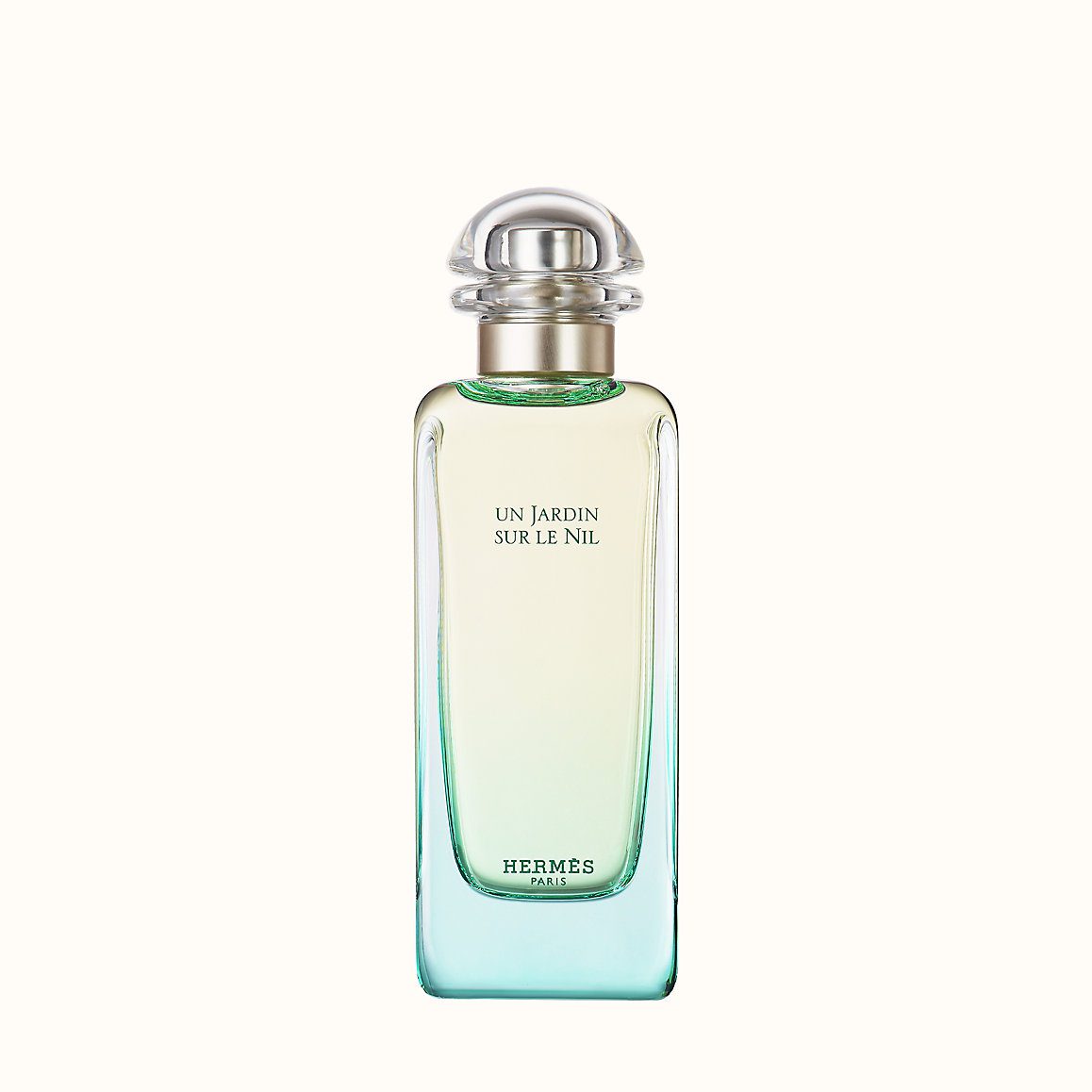 xoxo
Giangi