It is Sunday night at 6pm and I am still sitting at my desk. I started this morning 4am and I am trying to finishing up what seams the never ending catching up. The good news is that I will start my Monday with a clean desk and new project in the pipeline.
Meanwhile, I have been working all day on this recipe for Giangi's Kitchen, Tian of Vegetables and decided to share it with all of you.
Tian of Vegetables is a traditional French recipe which consists of layers of vegetables. Fresh vegetables of course. Baked in a hot oven for 15 to 20 minutes. A perfect side dish to any meats, poultry or fish.
You can add thinly sliced potatoes if you wish, as well as eggplant that you will have let it rest with some sea salt prior to assembling it.
Enjoy it!!!
xoxox
Giangi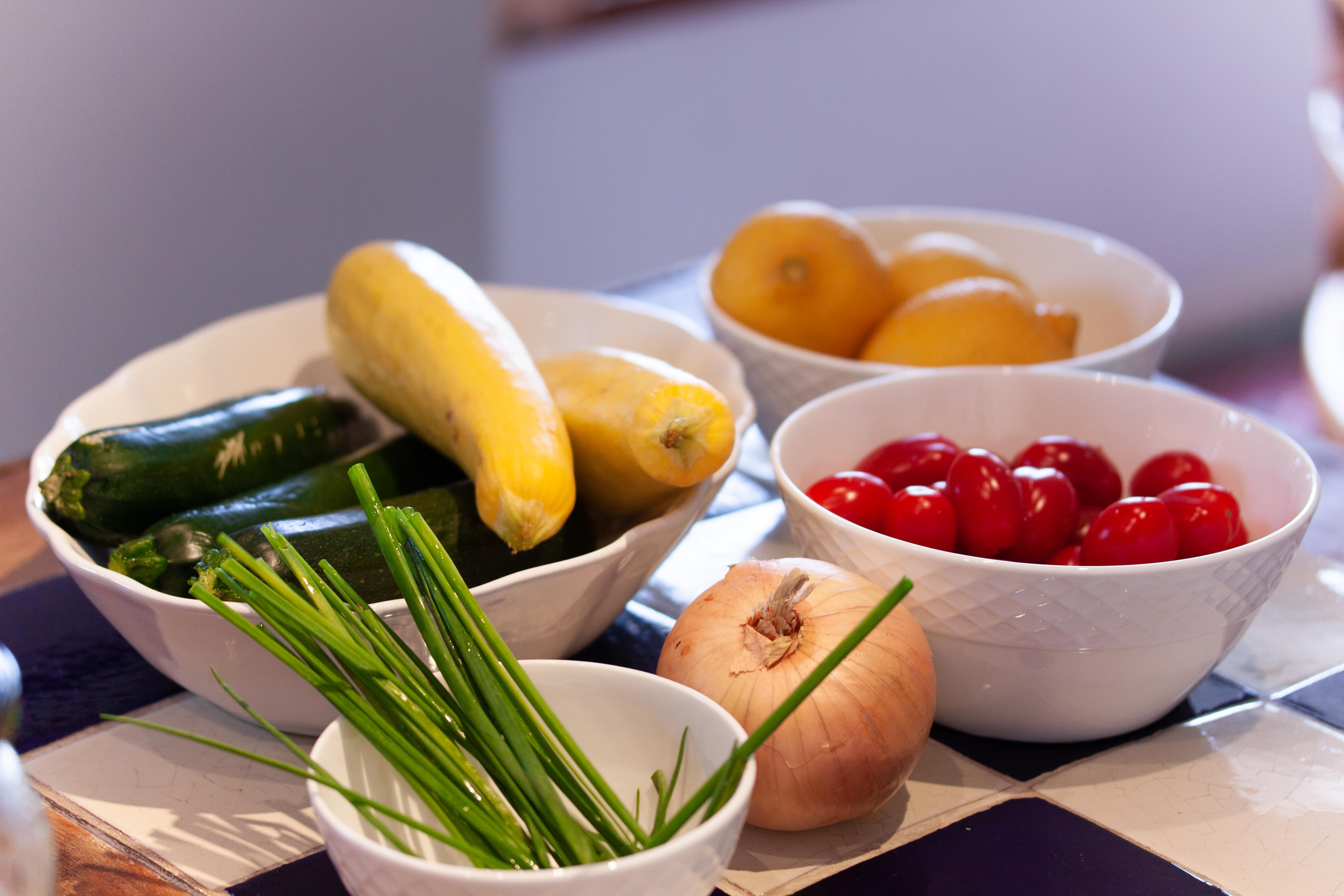 TIAN OF VEGETABLES
2 zucchinis, sliced in small rounds
1 small squash, sliced in small rounds
½ onion, peeled and diced in small pieces
Fresh thyme
Olive oil
Salt and pepper
18 ounces cherry tomatoes, cut in half
1 tablespoon butter
In a heavy cast enamel oval gratin dish, smear the butter all over the bottom and sides.
Arrange the slices of zucchini and squash, alternating them. Leave some open space in the middle. Place the cut tomatoes in the middle of the dish.
Preheat oven at 350F.
In a small skillet with 1 teaspoon of olive oil, sauté the onion over medium heat until translucent. Add some fresh thyme while cooking and season with salt and pepper.
When done, 5 to 8 minutes, gently sprinkle them over the zucchini, squash and tomatoes.
Season with salt and pepper, fresh thyme and a generous amount of olive oil.
Place in the preheated oven and cook for 15 to 20 minutes.
Serve hot or at room temperature.
Great side dish to all meats, fish and poultry. Add any vegetables that you may wish too.