Badlands National Park is in South Dakota. I must say, not a destination point, however, a must see if you are nearby.
At each turn a new landscape. It felt as we were standing at the top of a crater with nothing around us. Stone, yellow flowers and green prairies all around us and then nothing. Surreal and beautiful all at once.
Dramatic landscape span layered rack formation, steep canyons and towering spired. Bisons, bighorn sheep and prairie dogs are the habitants in this beautiful grassland, Badlands national Park.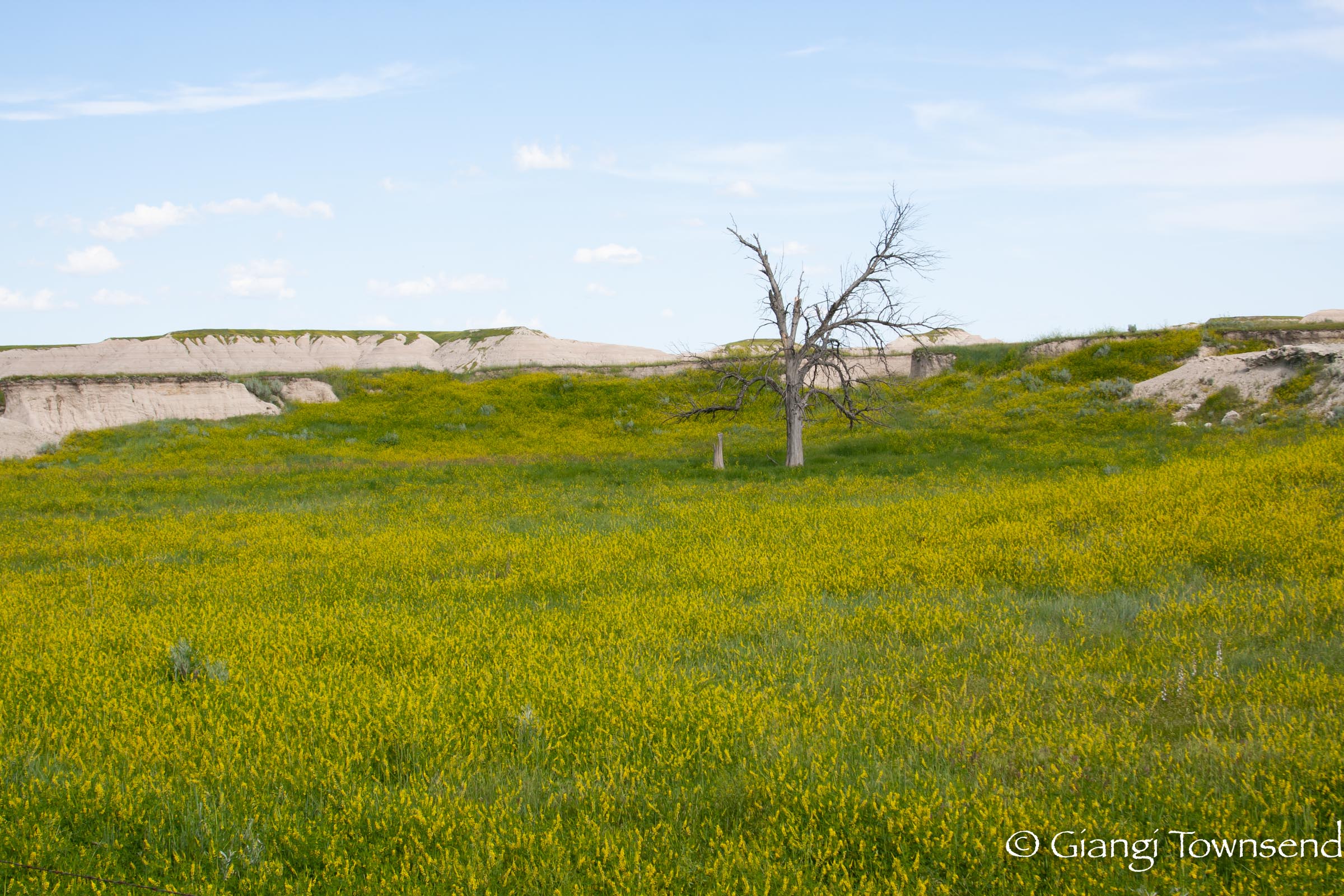 Down the Badlands National Park trail into the steep canyon.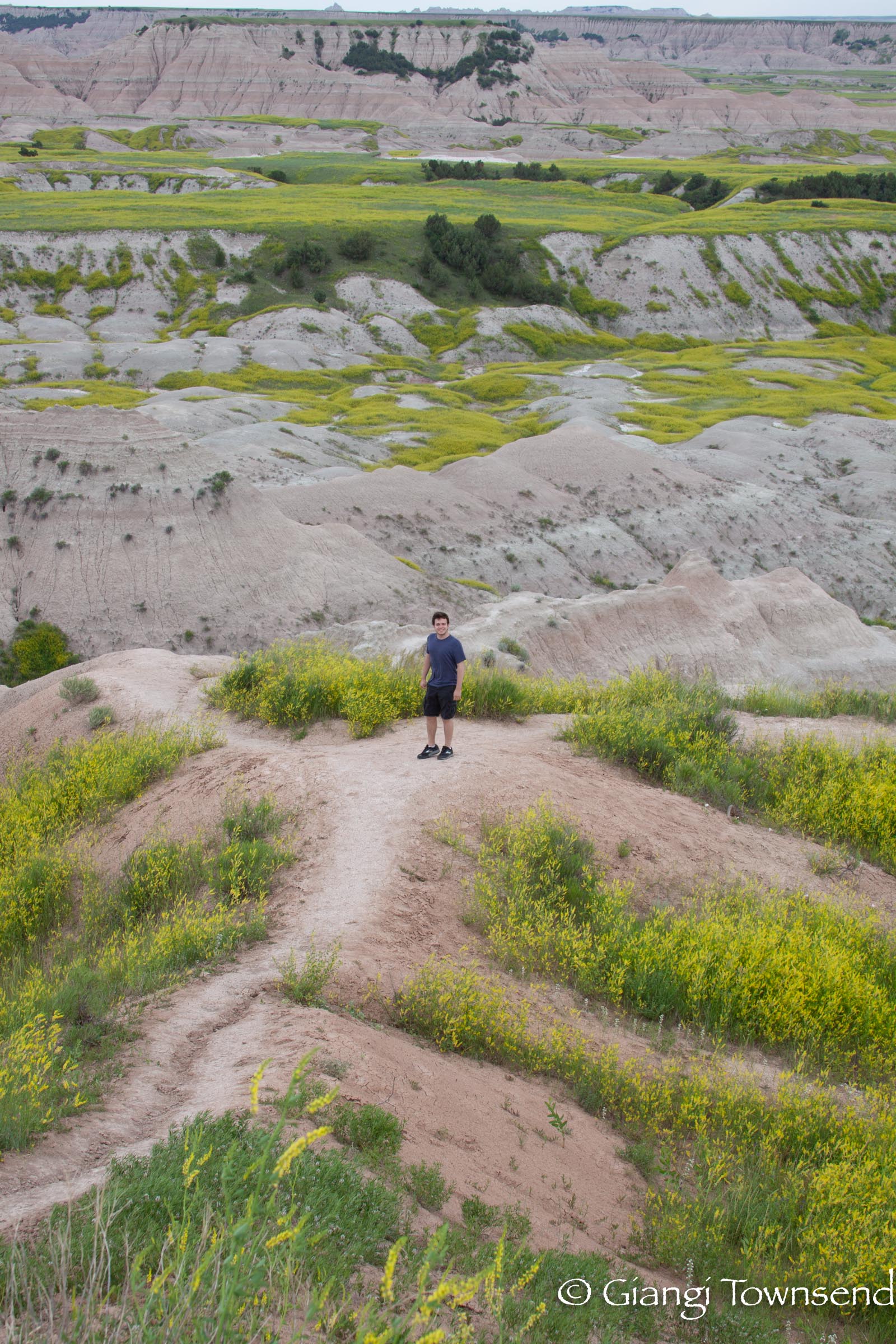 Bison enjoying the sunset. As you can see their coat is changing. Winter coat off thus loosing all the thickness. As the warm weather approaches, the winter coat is gone giving way to a darker but dark thin coat.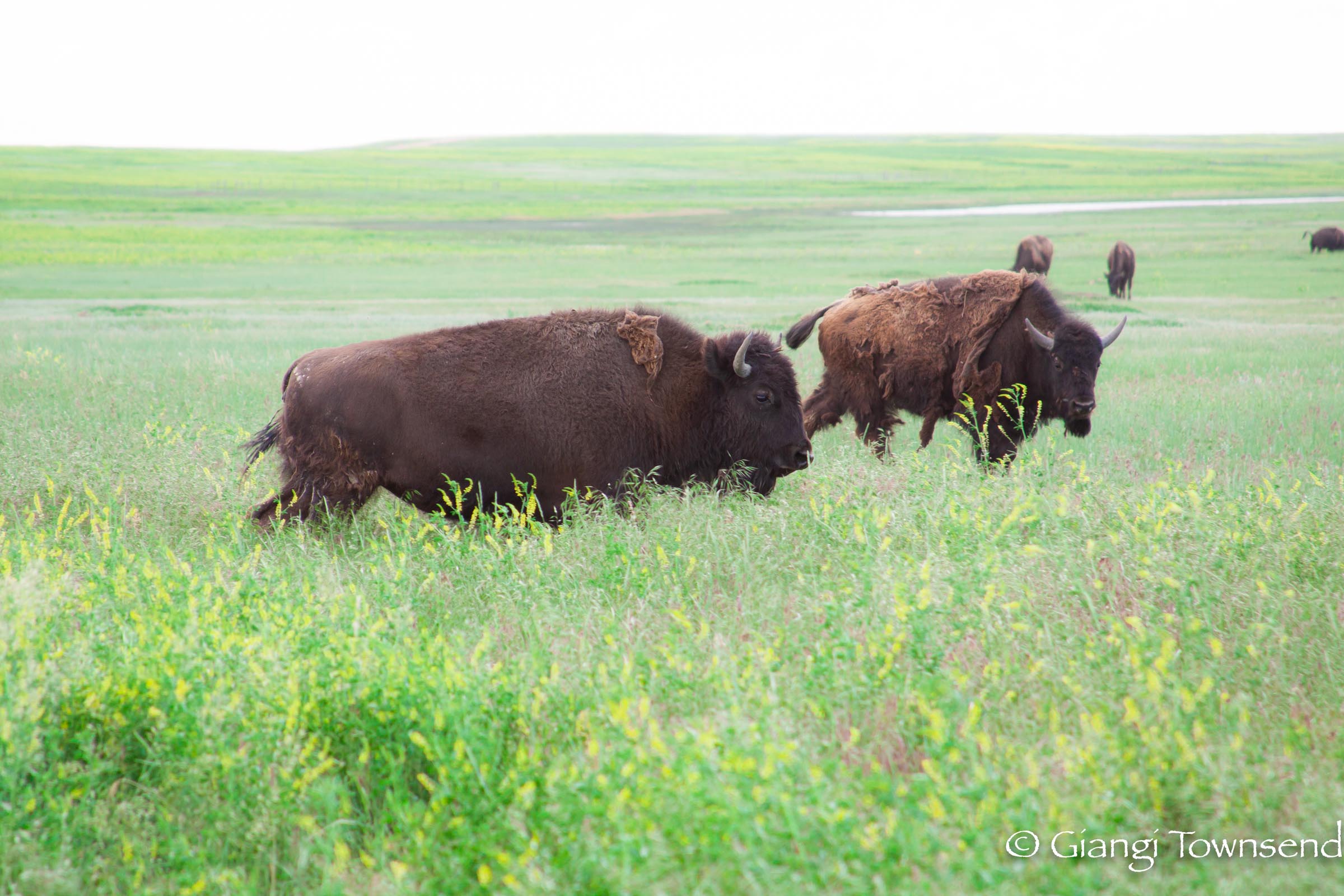 Having a walk near the road. This picture was taken from across the street as the buffalos where crossing the street. A beautiful sight to see and a huge animal, 3000 to 5000 pounds. Impressive I must say and scary at the same time.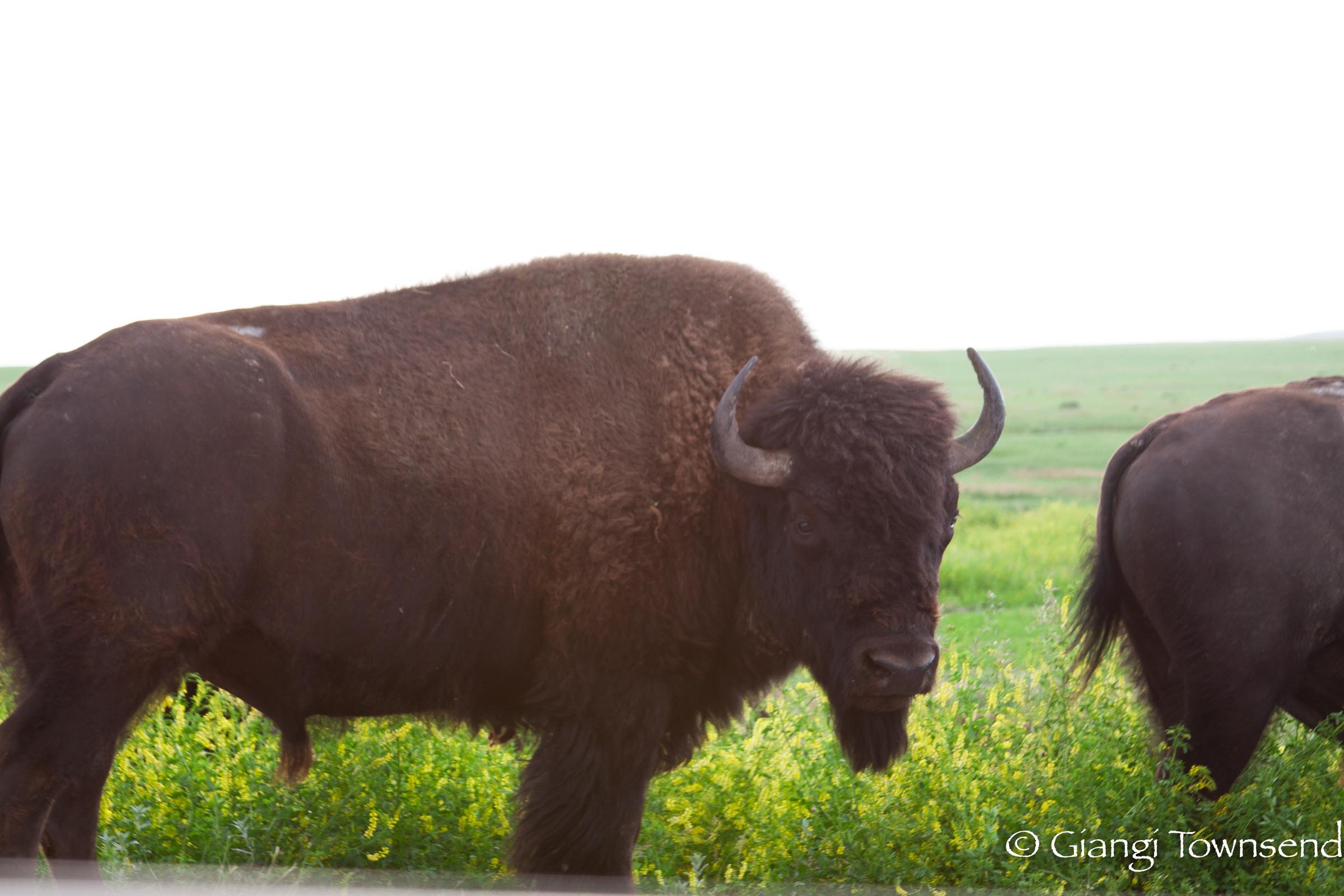 Roberts Prairie Dogs. Type of ground squirrel that is herbivorous. Cute, curious with very sharp nails to dig holes to fit in to hide from danger.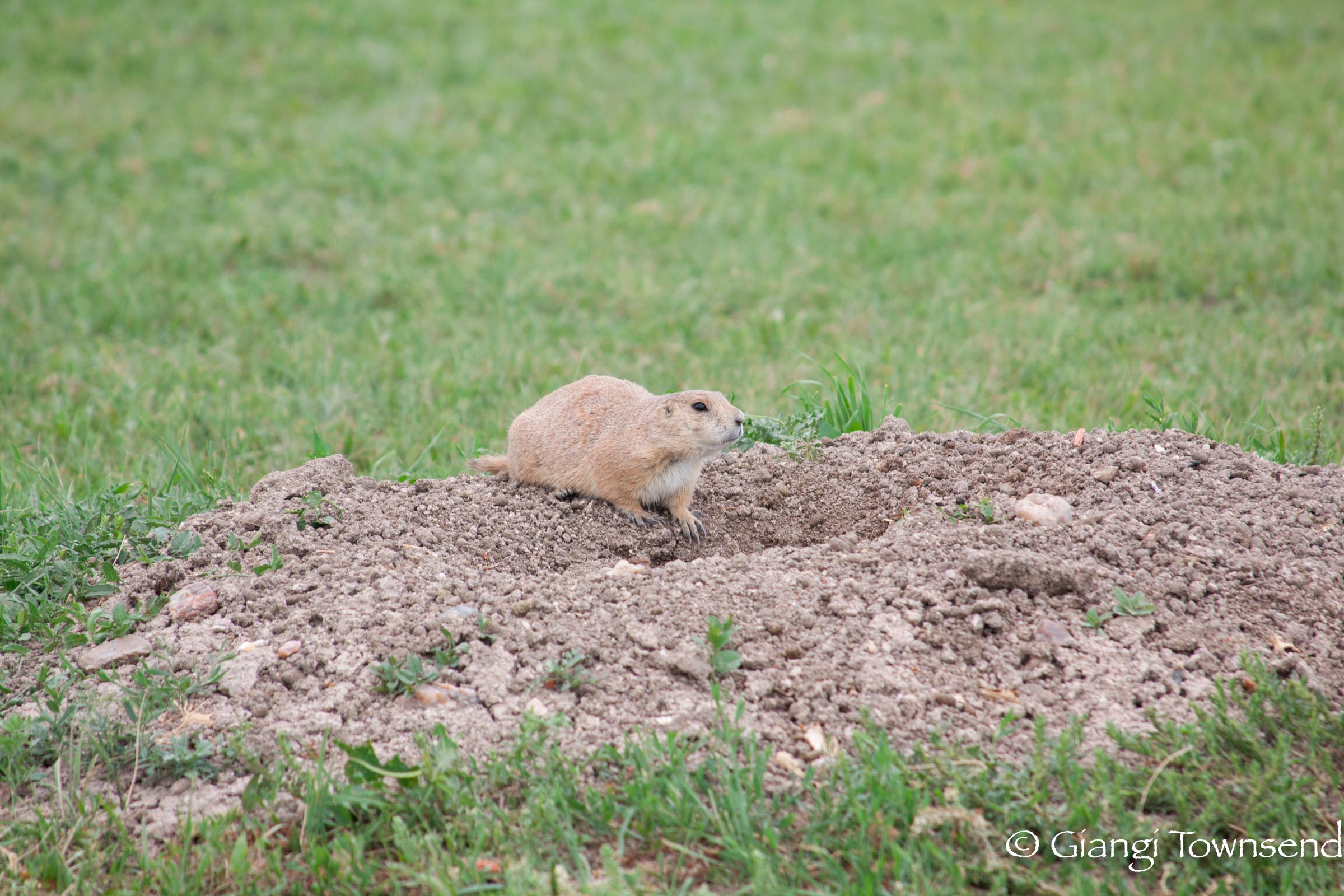 And of course some Bishop's Sheeps. Shedding their winter coat and enjoying the evening breeze.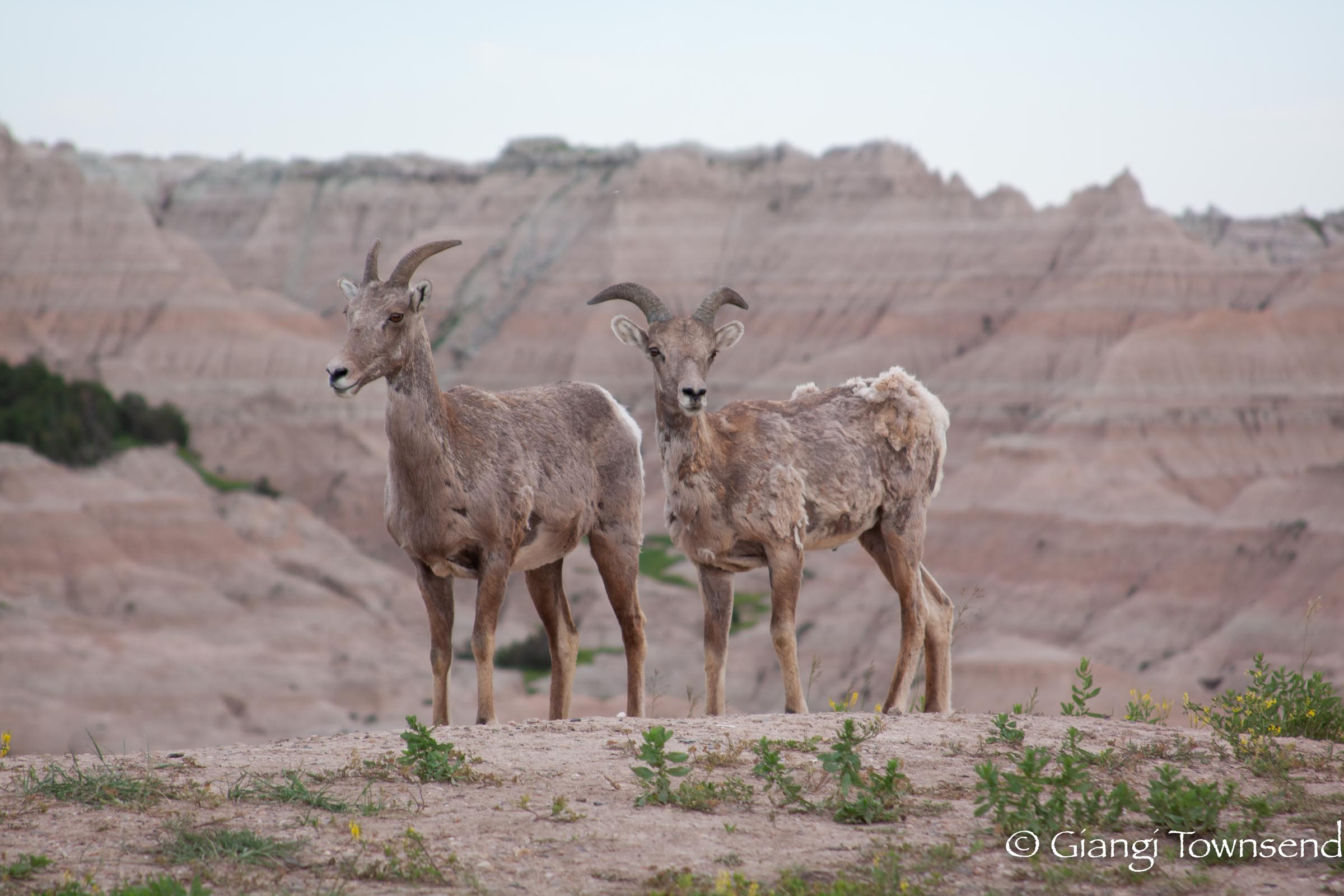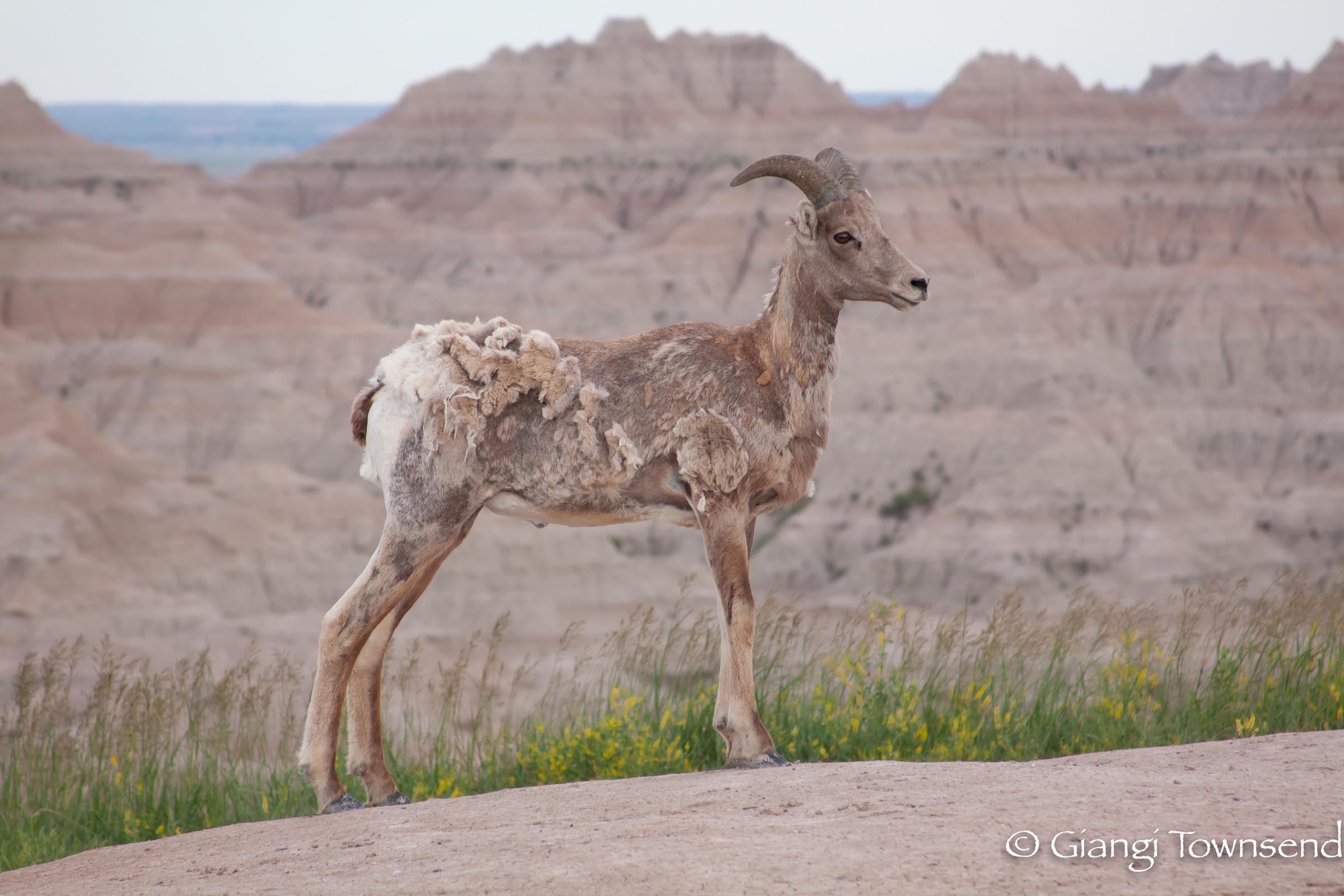 And in the middle of the Badlands National Park, here sit this beautiful flower. As you know there is not a flower that I will not pass on.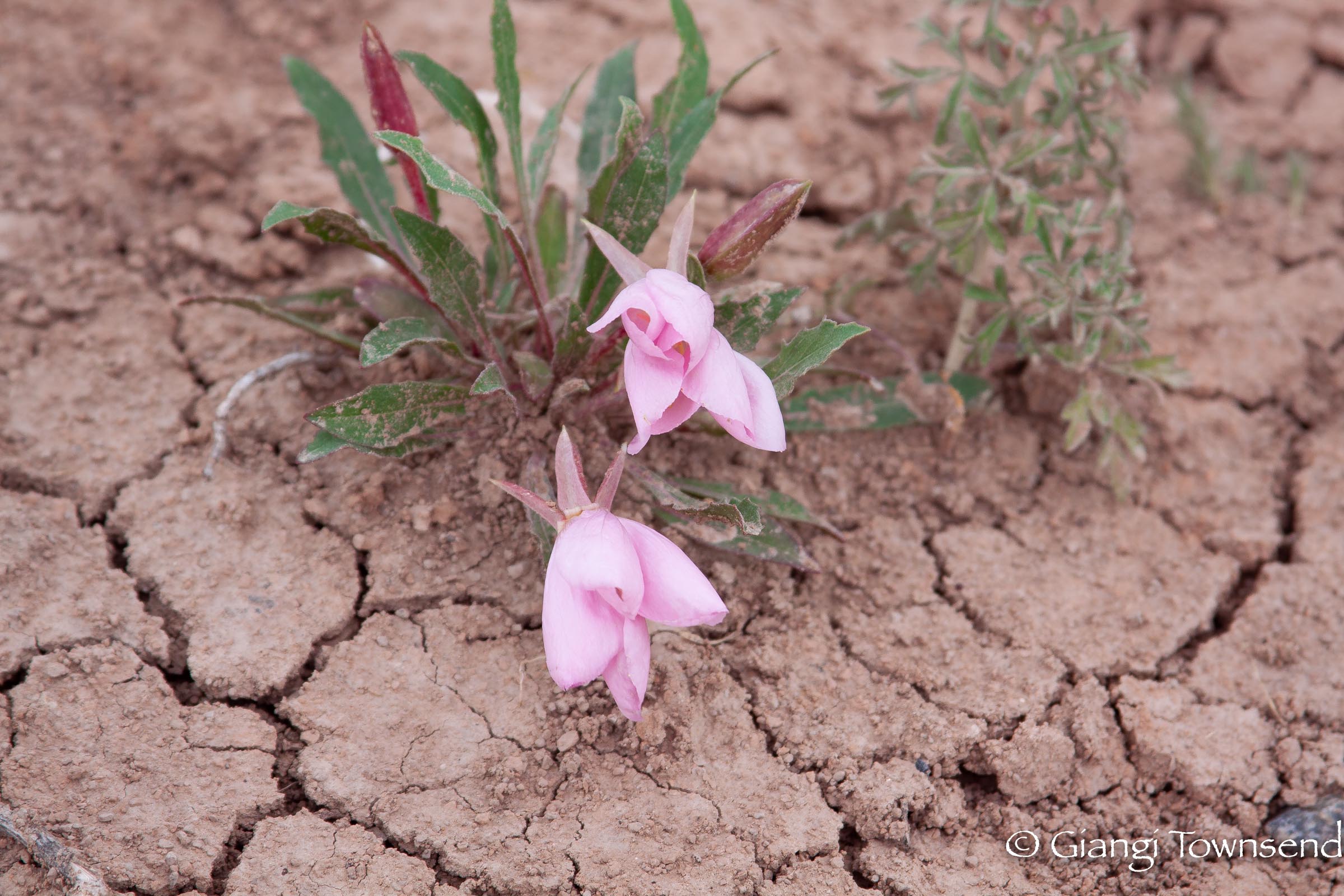 I hope you have enjoyed those few images from the Badlands National Park. Now, on to our next adventure
xoxo
Giangi