This past week has been crazy insanely fast. In a blink, here we are Saturday. How can it happen so fast?
One thing I was able to share on Giangi's Kitchen, is one of my latest recipes for Ink Pasta with Shrimps, Tomatoes and Garlic.
Great recipes that will not take you longer than 25 minutes to prepare and I can guarantee you will love it. And if you like garlic, you will be in heaven
It was love at first bite for me during on one of our trips to Krakow, Poland. Small restaurant away from the tourist path filled with charm and history.
Enjoy the recipe below.
Bon Appetit!!
xoxo
Giangi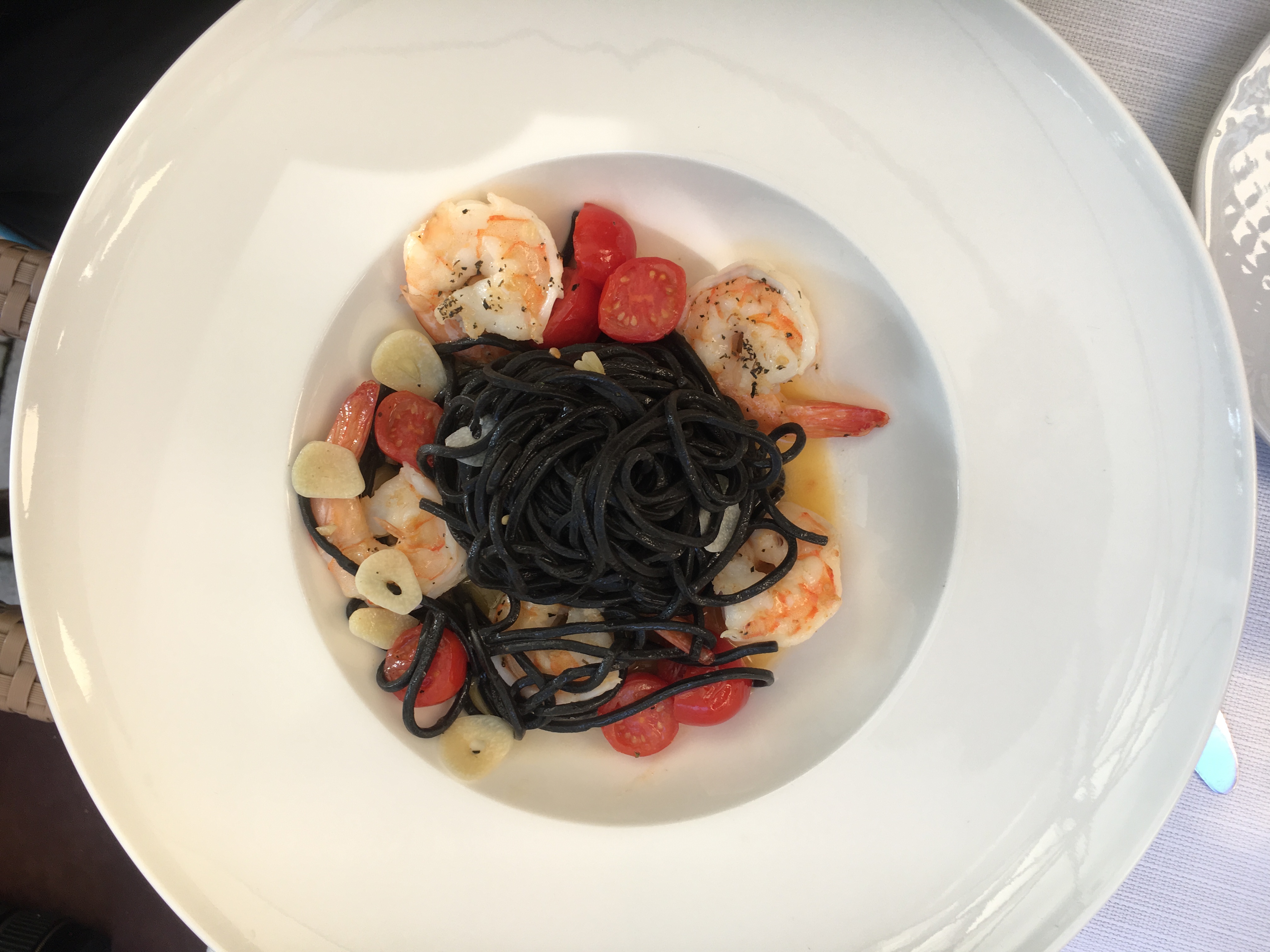 INK PASTA WITH SHRIMPS, TOMATOES AND GARLIC
1-pound Ink Pasta
½ pound shelled and deveined shrimps, tail off optional
8 ounces cherry tomatoes, cut in half
4 garlic cloves, thinly sliced
6 tablespoons unsalted butter
Parsley
½ cup white wine
Cook pasta in large salted pot of boiling water according to pasta package directions.
In a large skillet over medium high heat melt 4 tablespoons of butter.
Add the garlic and shrimps. Cook shrimp until pink on the outside and still springy to the touch.
Remove the shrimps from the skillet and place them in a shallow dish. Cover with aluminum foil.
Add the wine and the cherry tomatoes to the skillet. Cook on high heat until the tomatoes are warm. 2-3 minutes.
Drain the pasta and reserve ½ cup of the cooking water.
Add the pasta to the skillet. Add the shrimps, 2 tablespoons butter and parsley. Mix well and add some of the cooking water to keep moist.
Serve hot.