As I am preparing to share Valentine's menu suggestions, while cleaning my posts I found that I never shared with all of you this fantastic week that I spend in Amsterdam cooking.
As the saying goes… Better late than ever. 
As all of you know by now, cooking is my main passion. It was not always the case, but somehow from burning water, here I am ten years later enjoying spending time behind the stove and cooking for my friends and family.
With that, it also brought beautiful peoples into my life. One being Eliane chef and owner of Born To Taste. She and I have met via Facebook. We talked about recipes. She shares so many wonderful recipes with me that I have shared with my readers worldwide. Thru the web, we also realized that our lives have been so linear too.
I first had the pleasure to meet her face to face, and I must say it was emotional, years ago at her cooking school in Cannes. Moving forward a few years of excellent cooking and skype, Eliane just moved to Amsterdam to extend her business, and seeing that I was traveling through Europe, she invited me to stay with her. A true gift. Cooking and eating for a whole week with a Michelin star trained chef!  Pinching moments, guiding me on how to put together my cooking classes, the perfect gift.
Cooking, laughing, menu planning, and more cooking, my week went by so fast that I was not ready to leave. We covered so much, and yet there was still so much to learn.
Meanwhile, I also met another wonderful woman, Joanne. She and I have been, via Elaine, friends on Facebook too. What a delight and synergy she brought to the group. I felt so comfortable with her, that is as I have known her all my life. Funny, witty, and she too with a huge passion for cooking. So here we are, the three of us embarking on a fun day.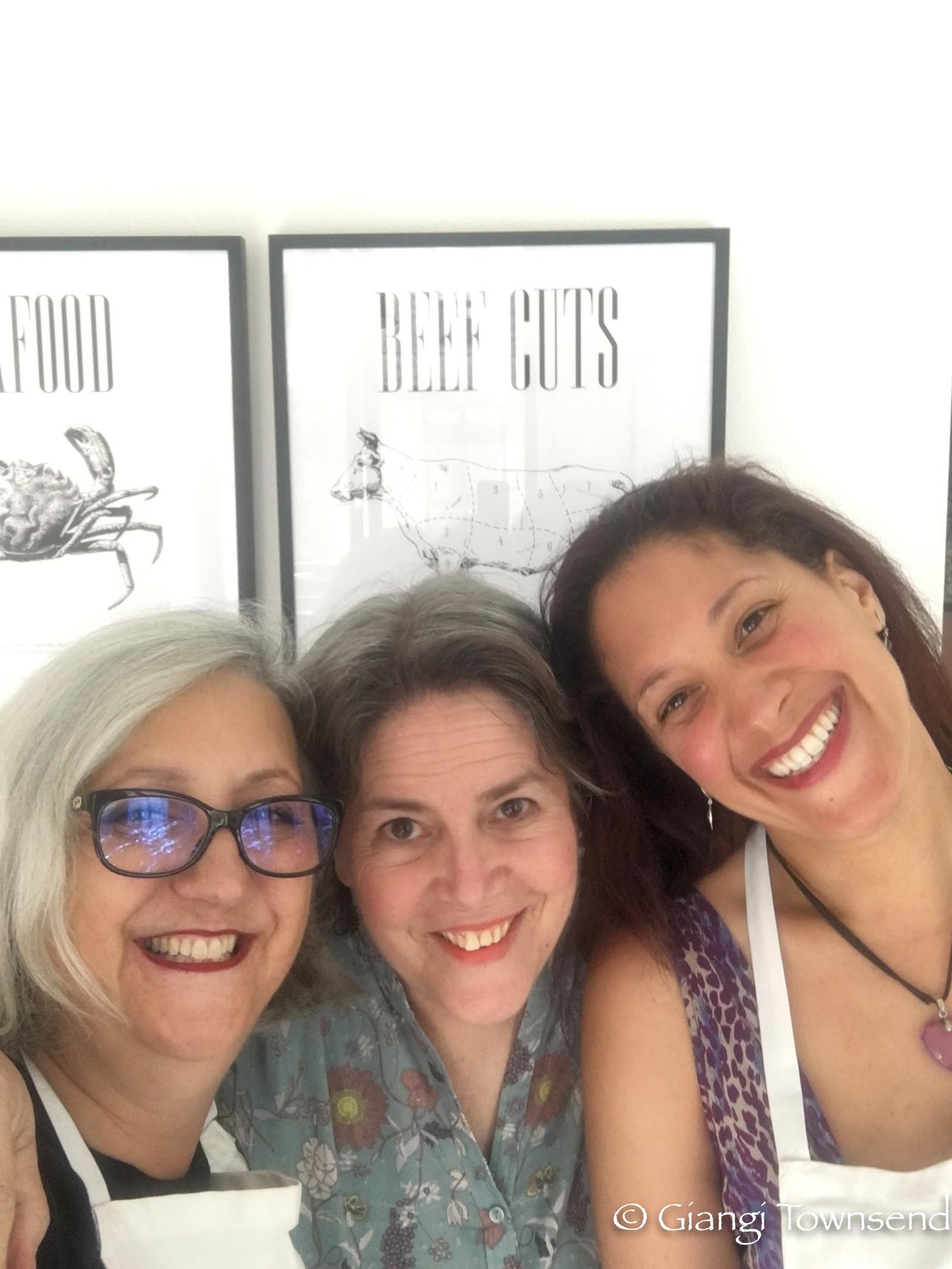 At work, we went immediately. Peeling garlic, making pappardelle from scratch, and fried fish for appetizers, our dinner was orchestrated by Elaine with ease.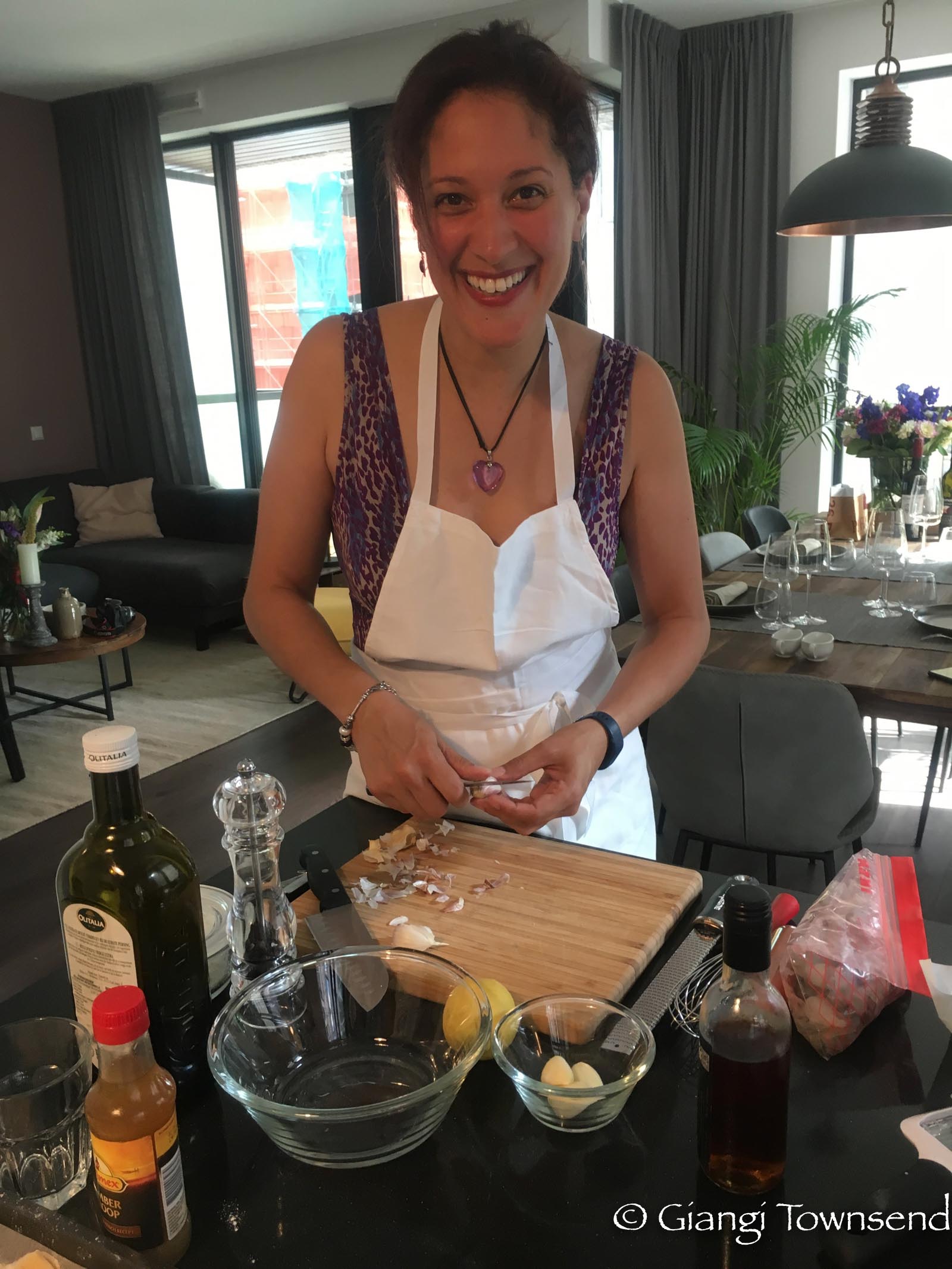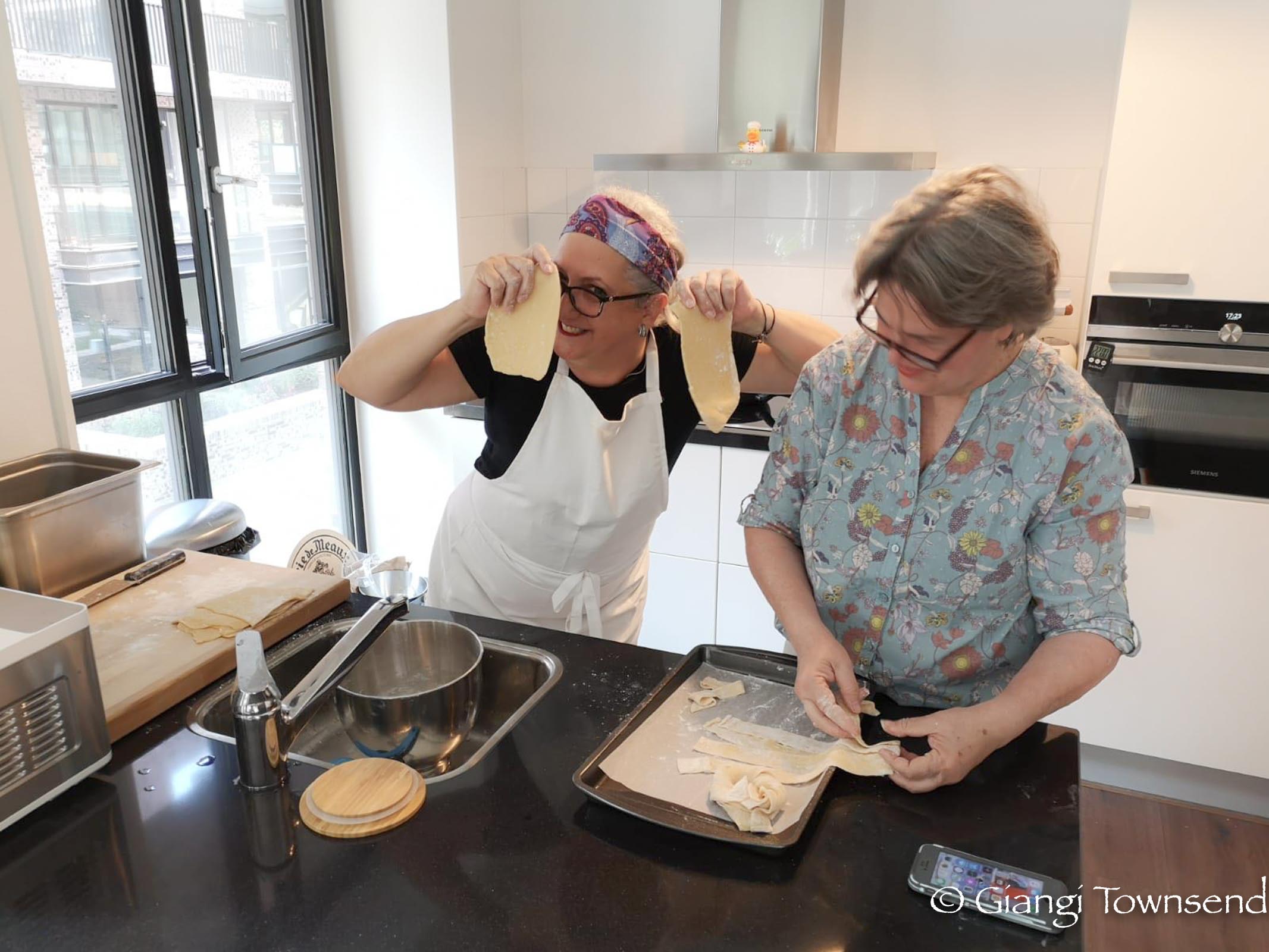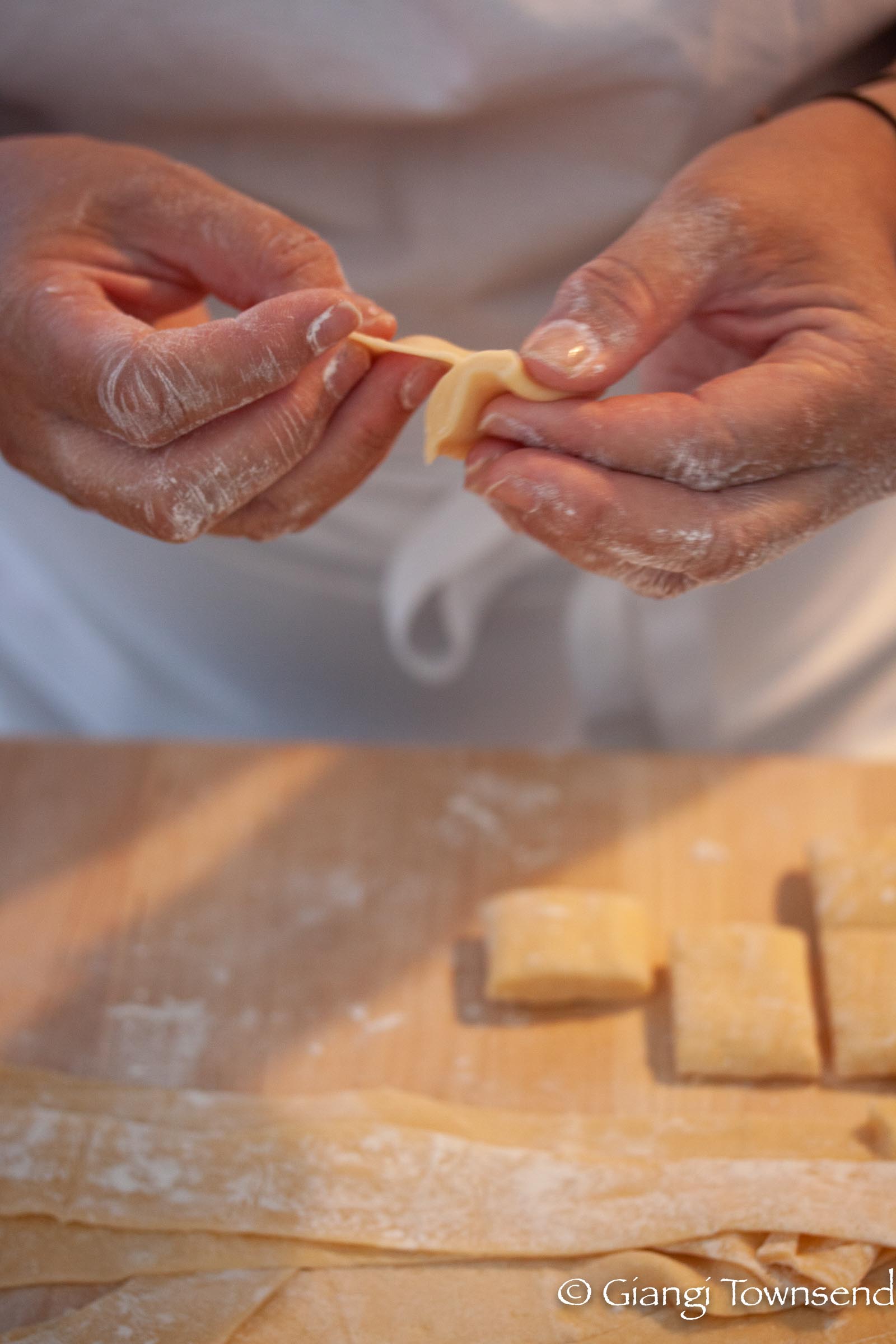 and of course, the table is already set for the evening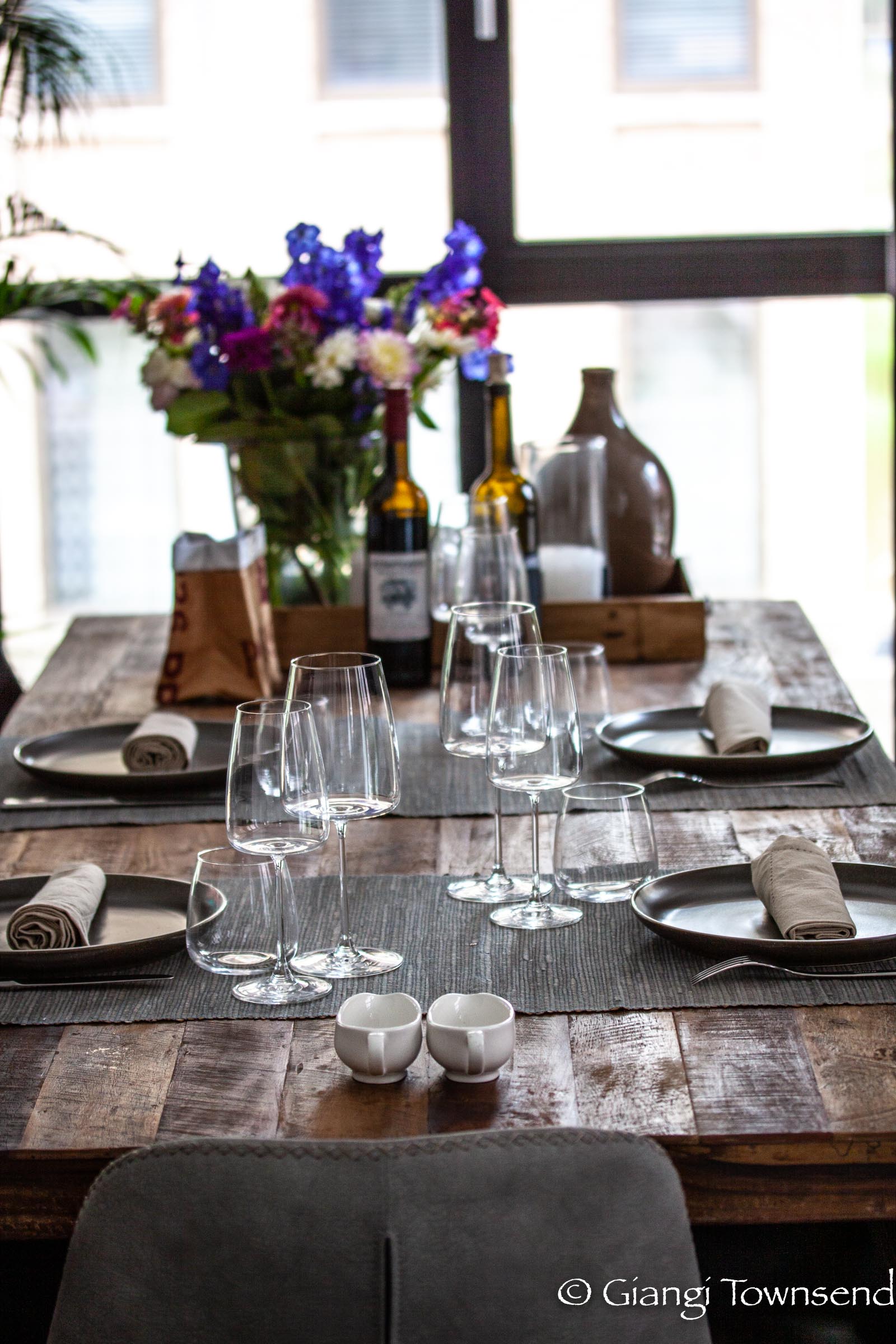 And here are our creations: Fry fish with tomatoes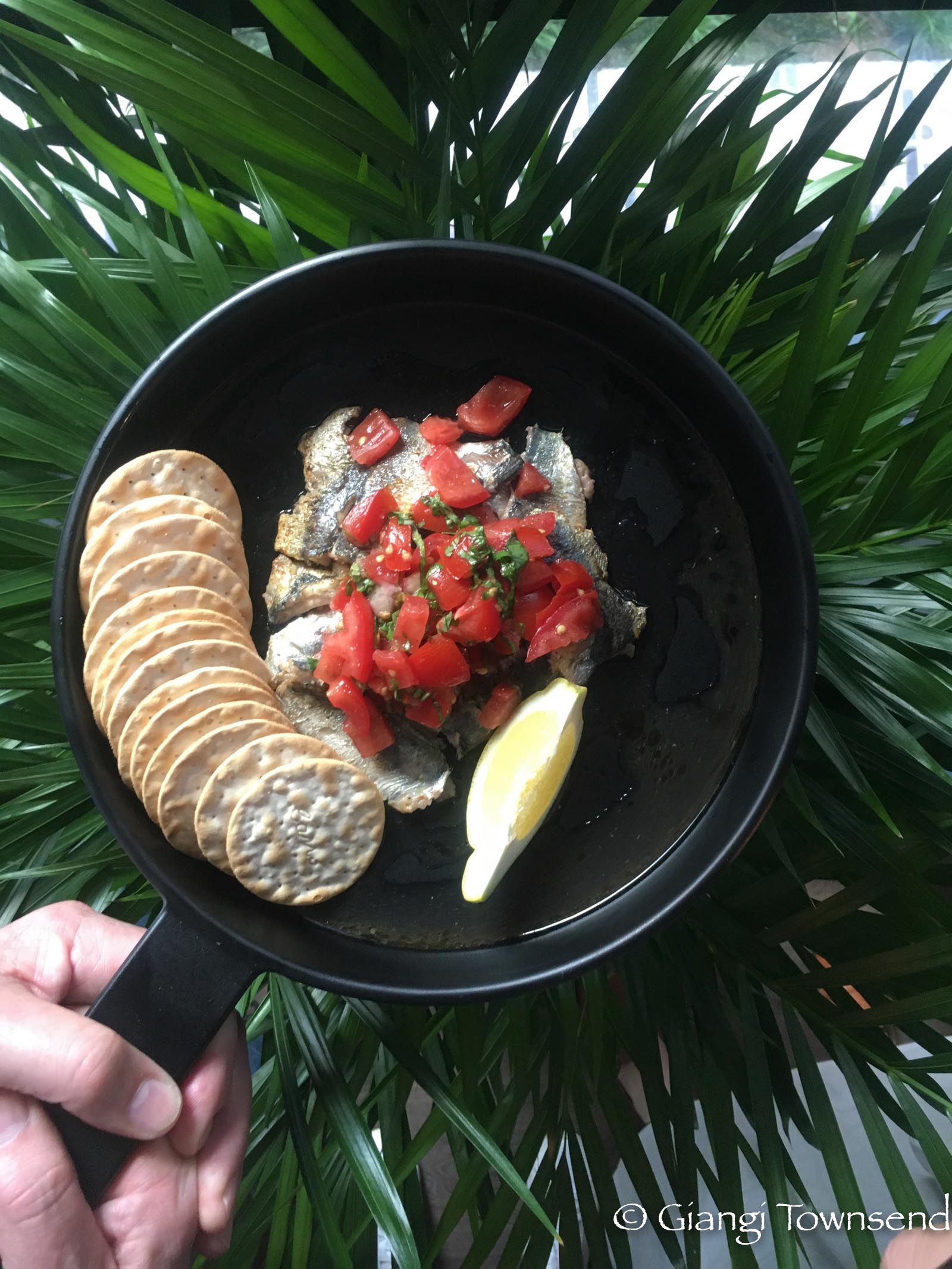 Scallops with corn puree and basil oil, recipe HERE or visit Giangi's Kitchen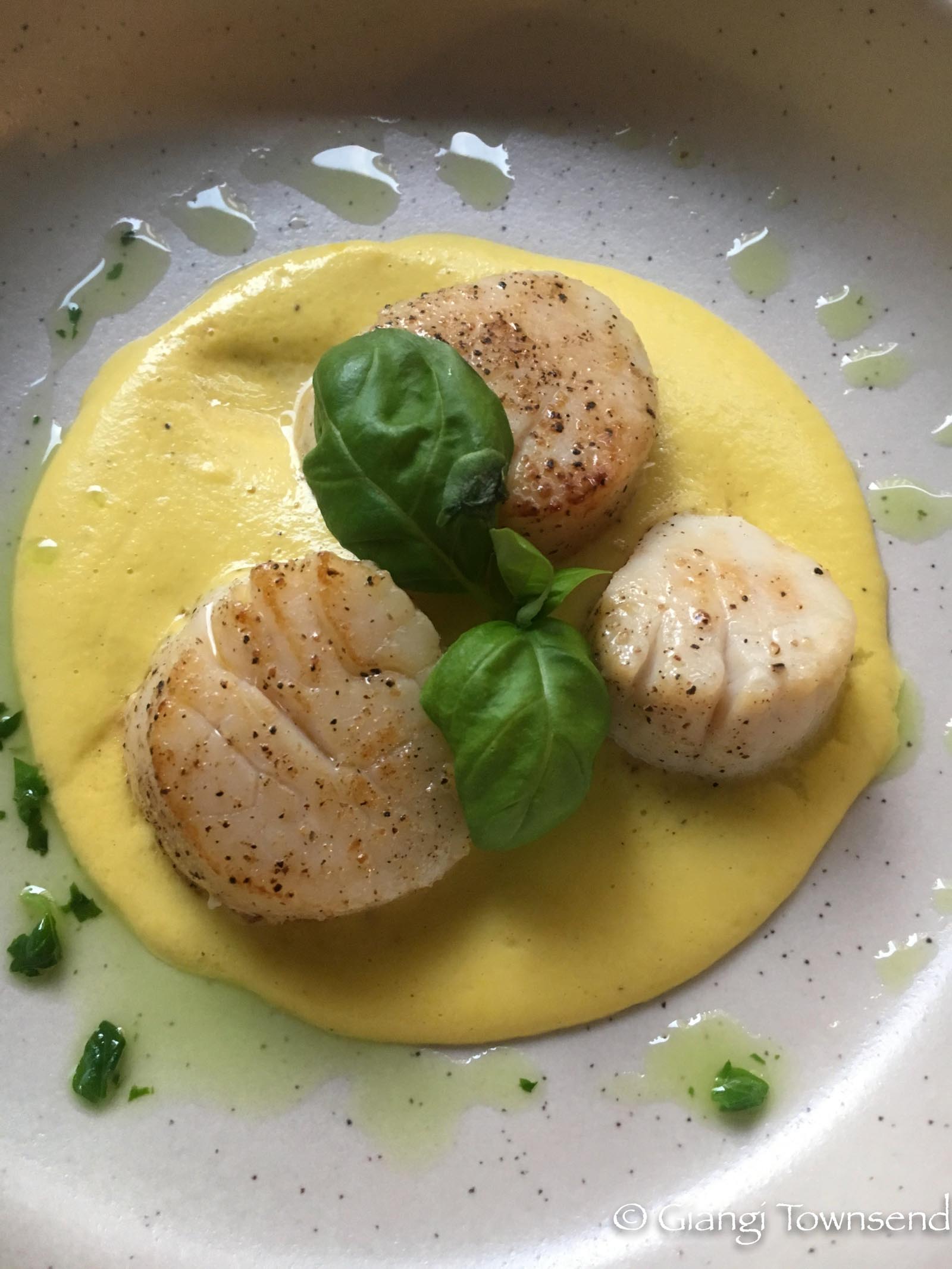 Bavette of beef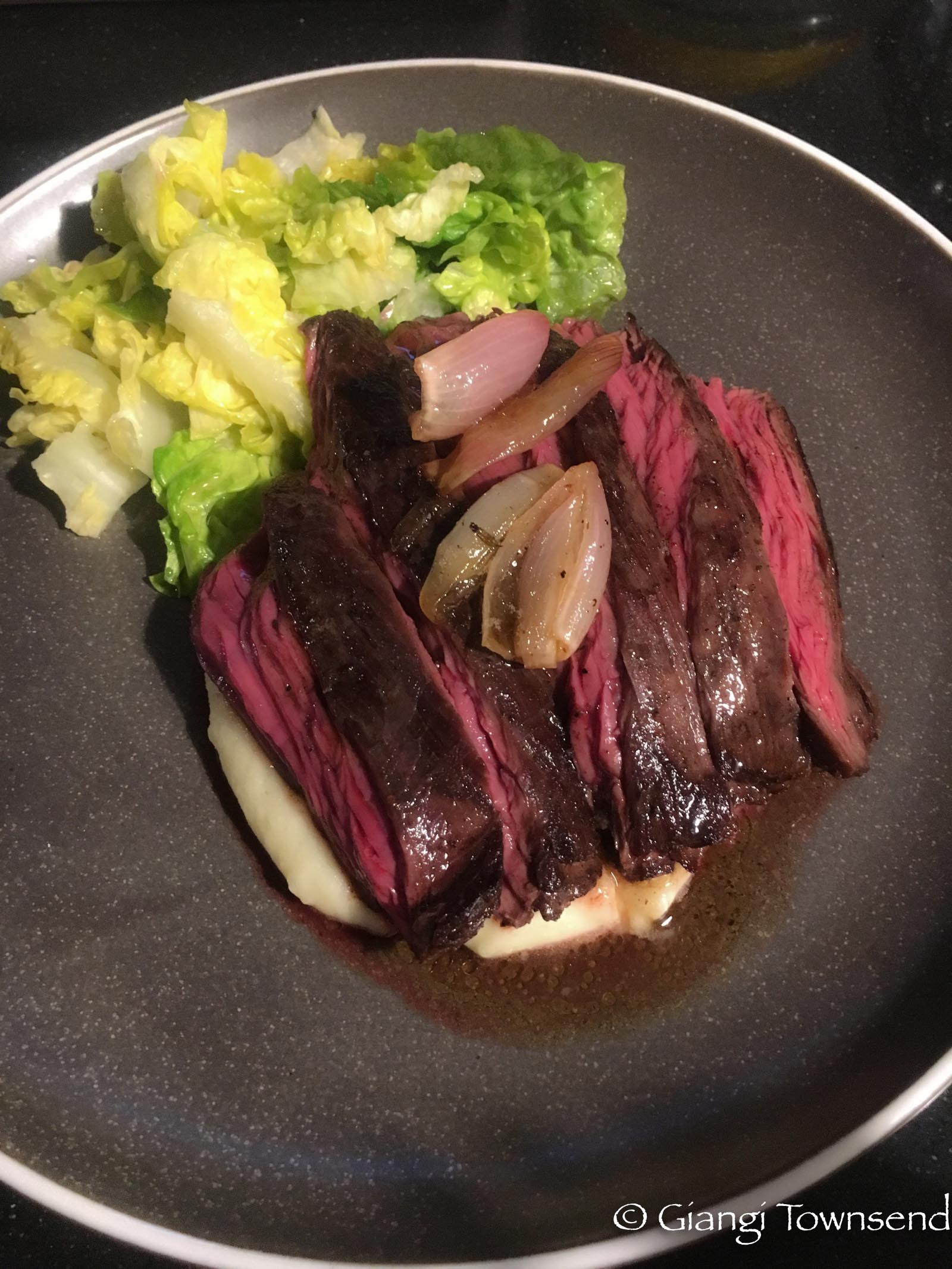 Duck with potatoes confit and ginger beets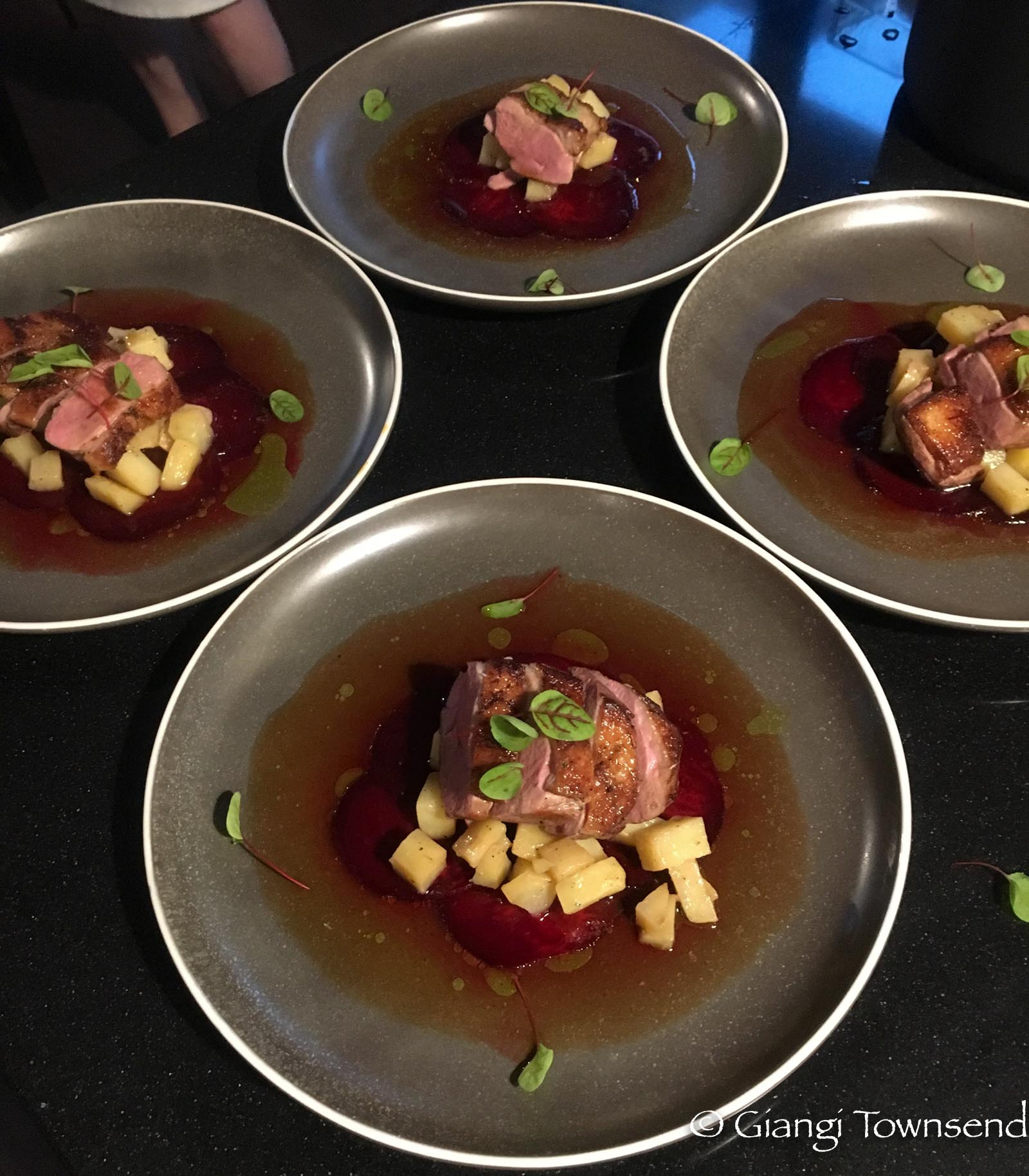 Homemade pappardelle with Spanish spicy shrimps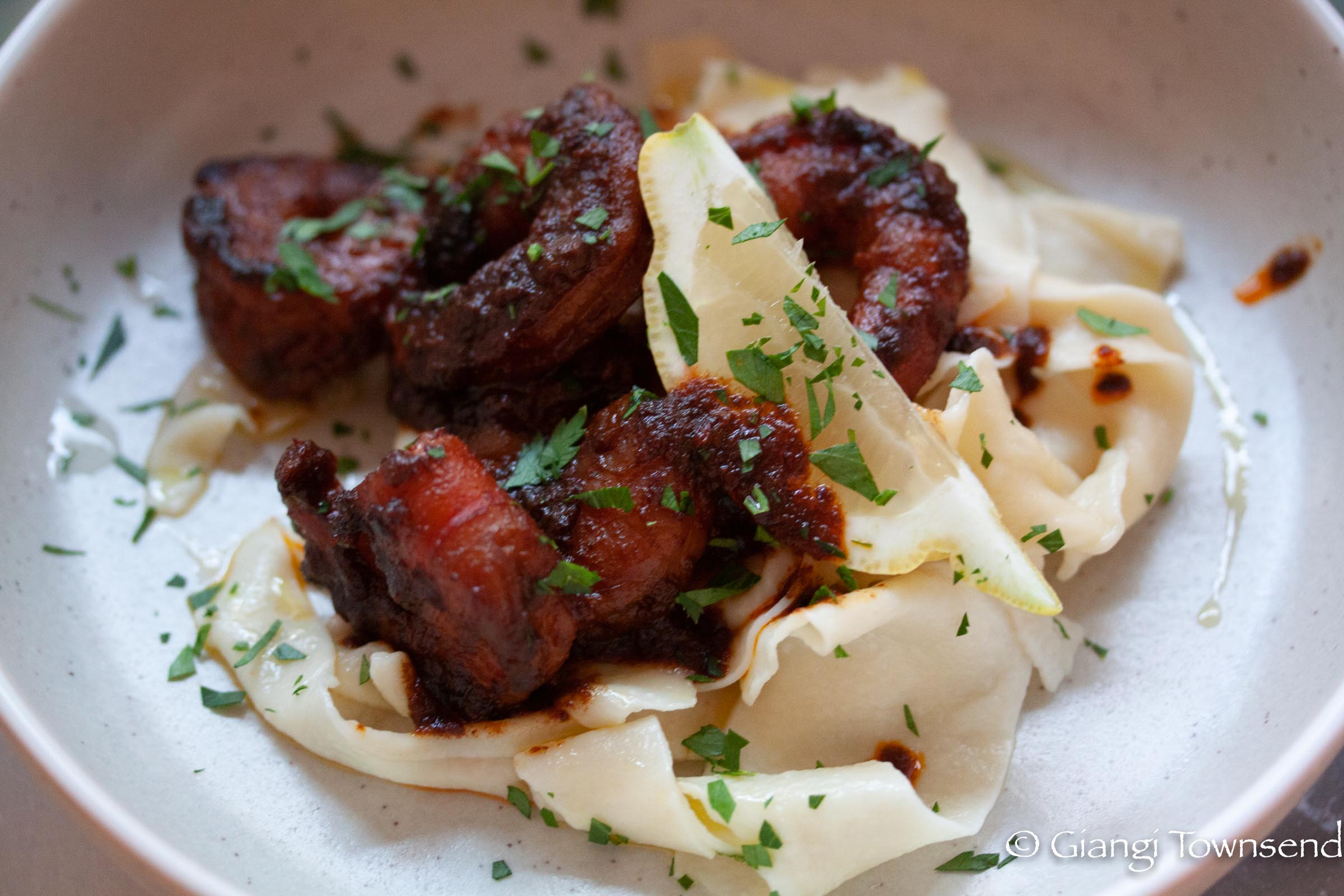 and a bit behind the scenes too. Joanne is holding her breath as we take the infamous picture.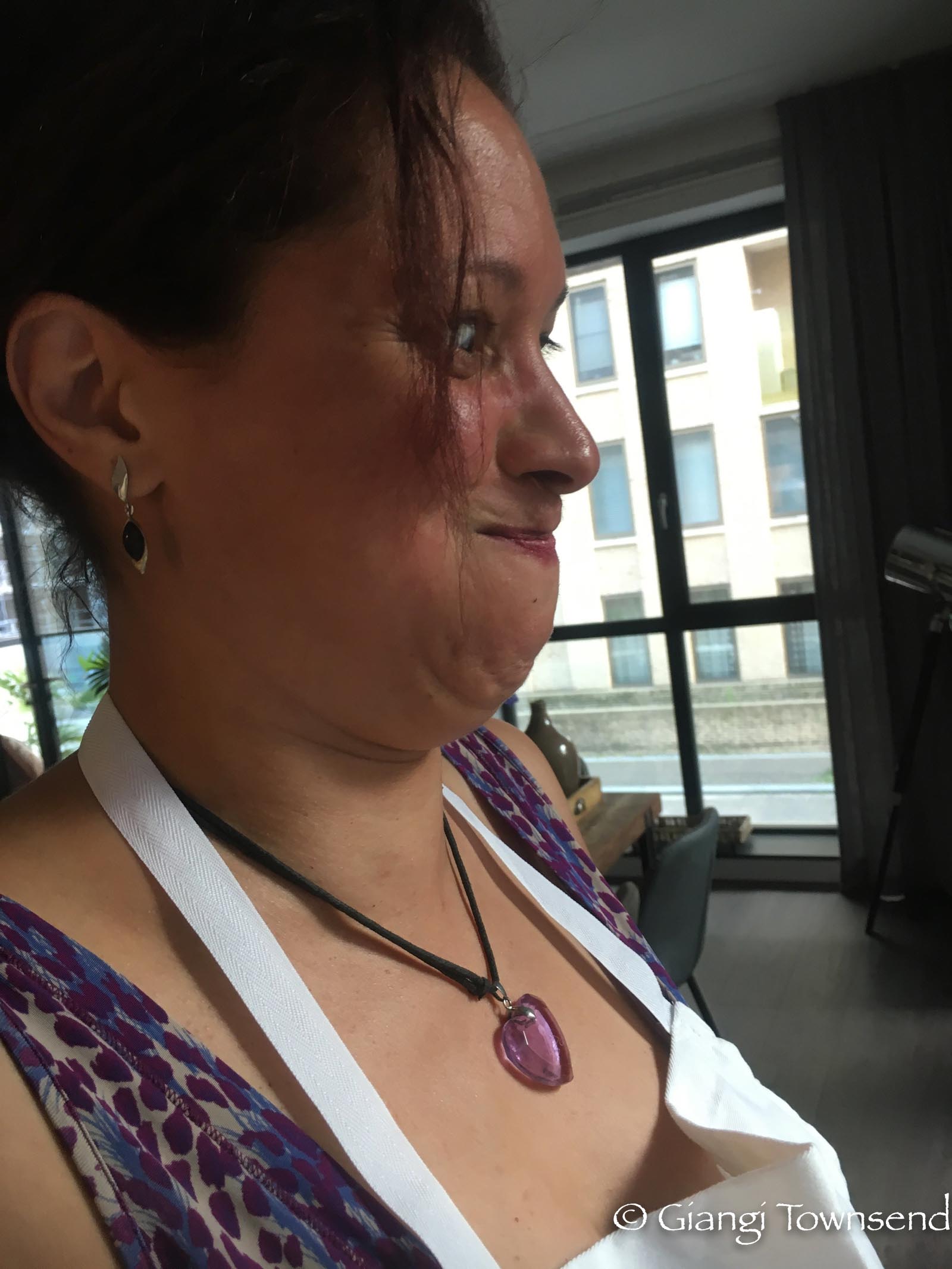 While in Amsterdam we did some sightseeing. I have been going to Holland for the past 35 years and visited extensively. It helped to have family there too. We spend the afternoon going to Deventer to a book fair. Small lunch of grilled ham and cheese with tomatoes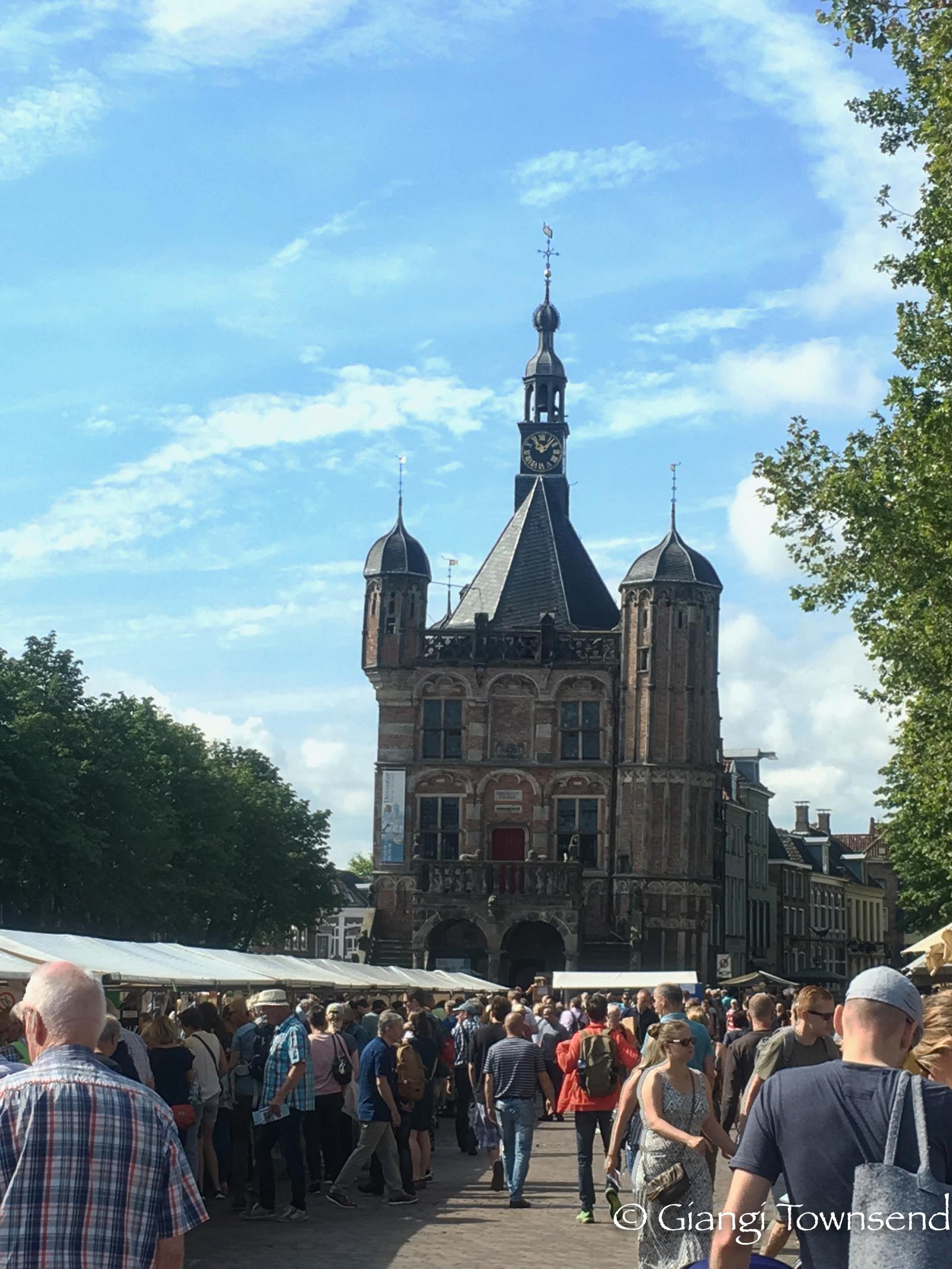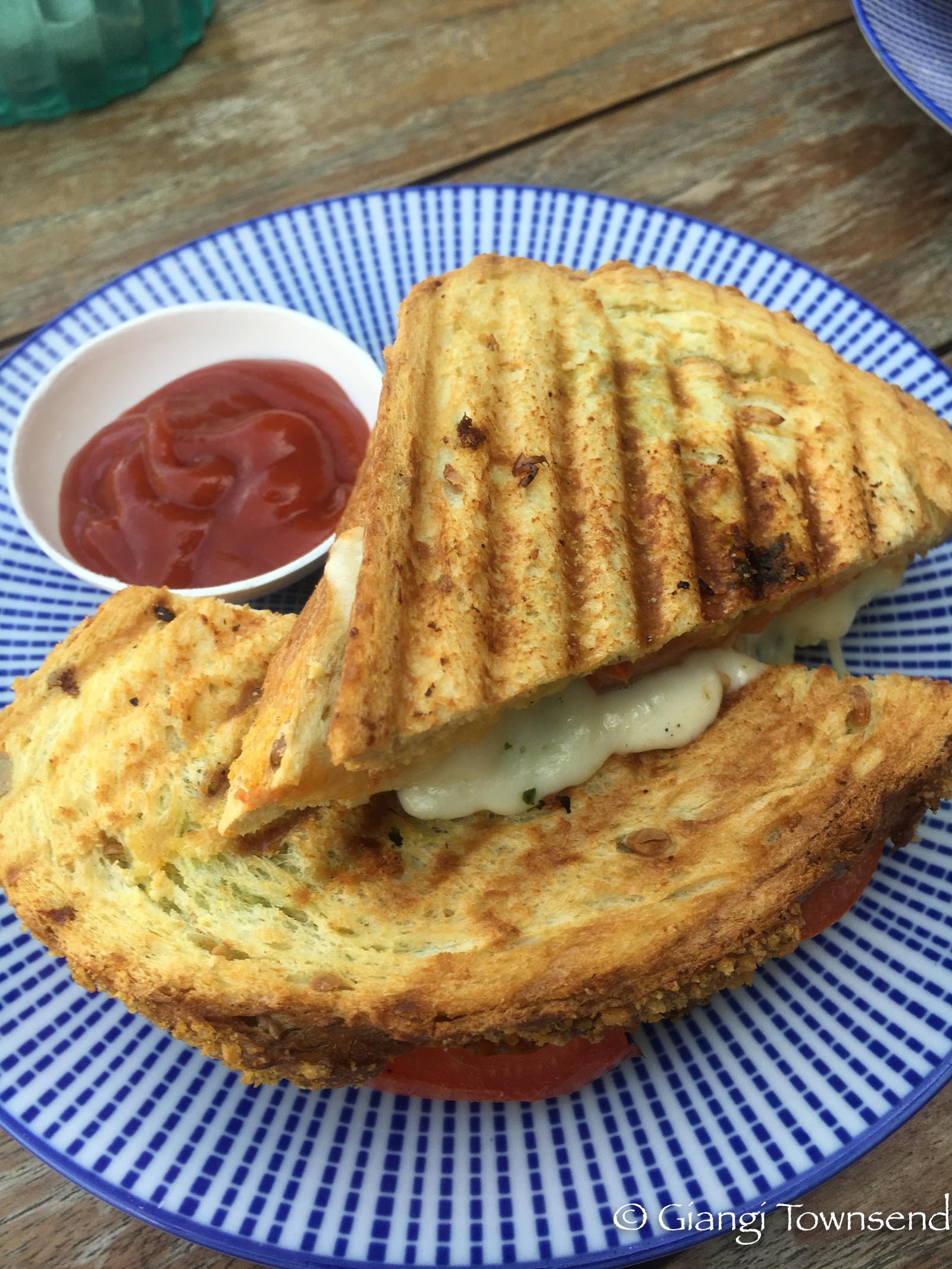 And looking at a winery that Eliane works with. The wine was out of this world.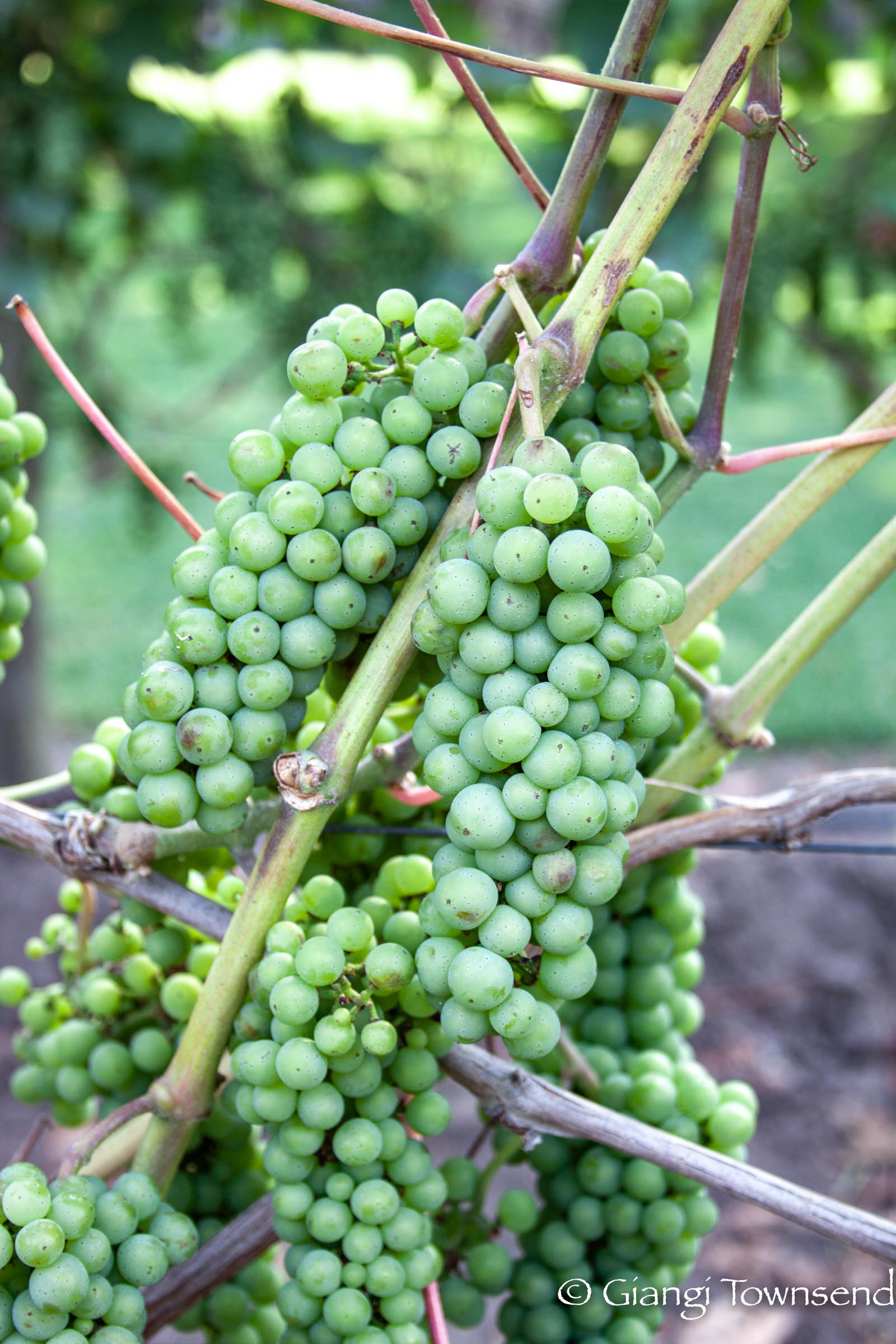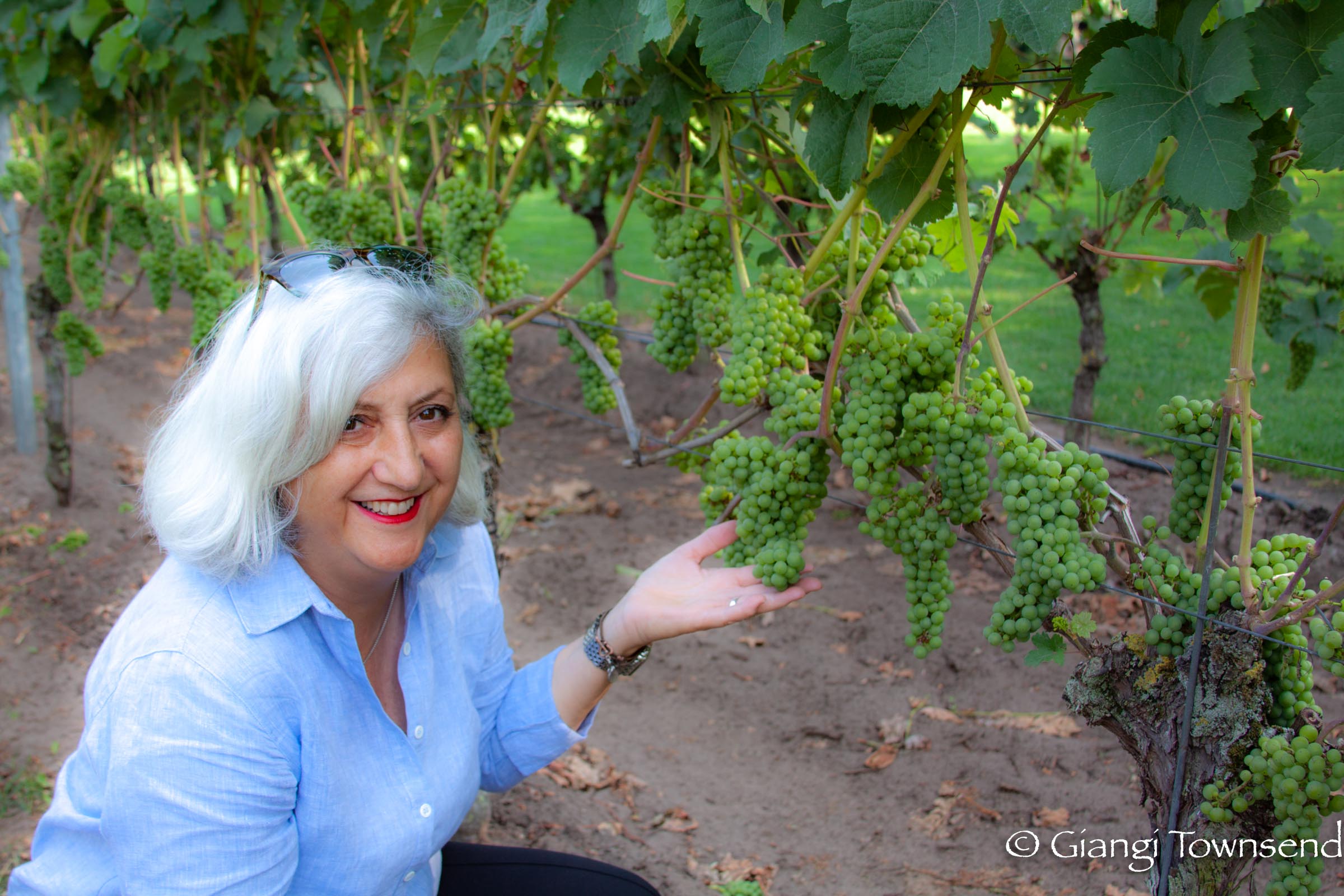 Old wine press.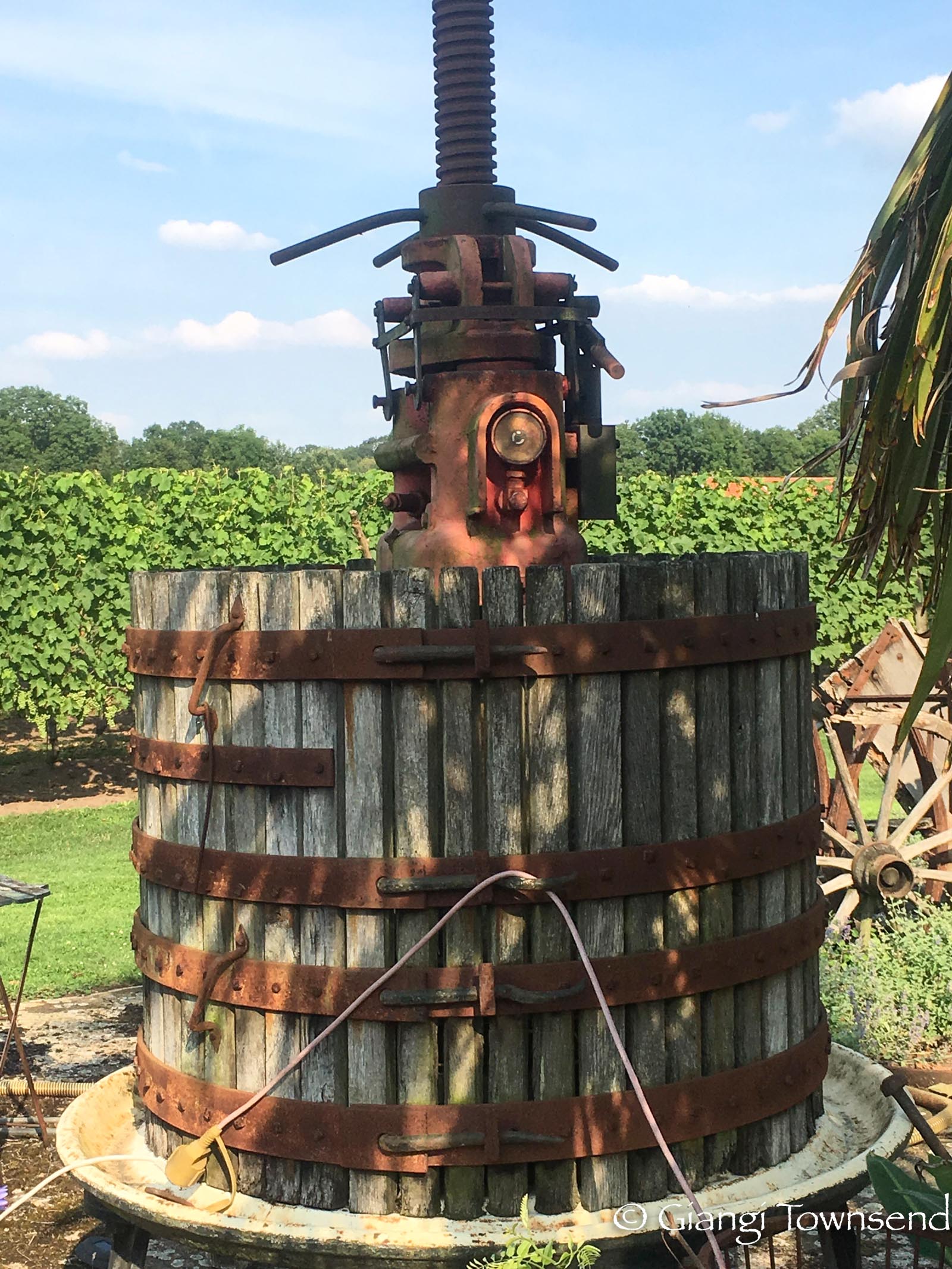 It would not be a trip to Holland without some Stroopwaffle, my favorite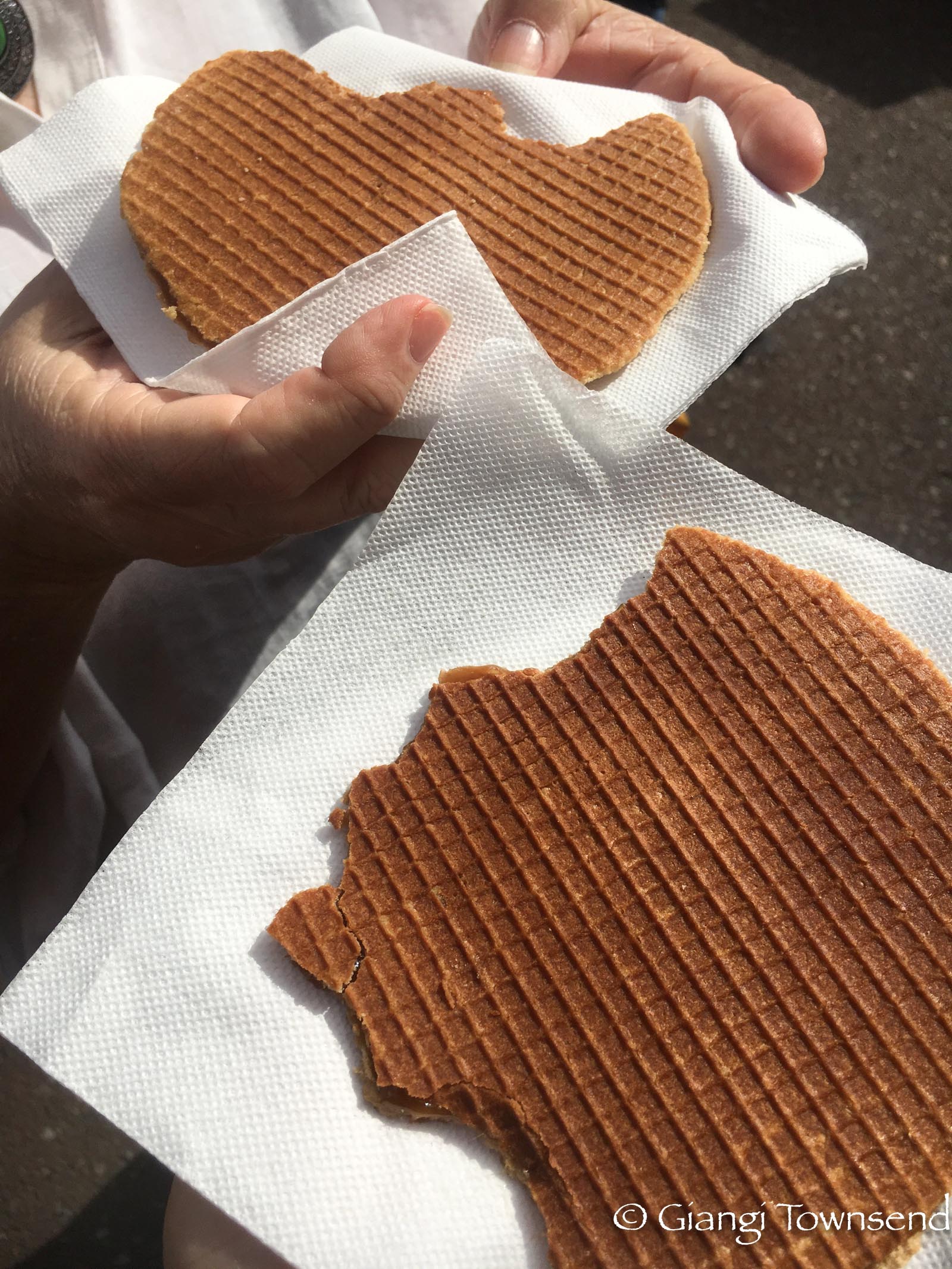 market, canals, windmills…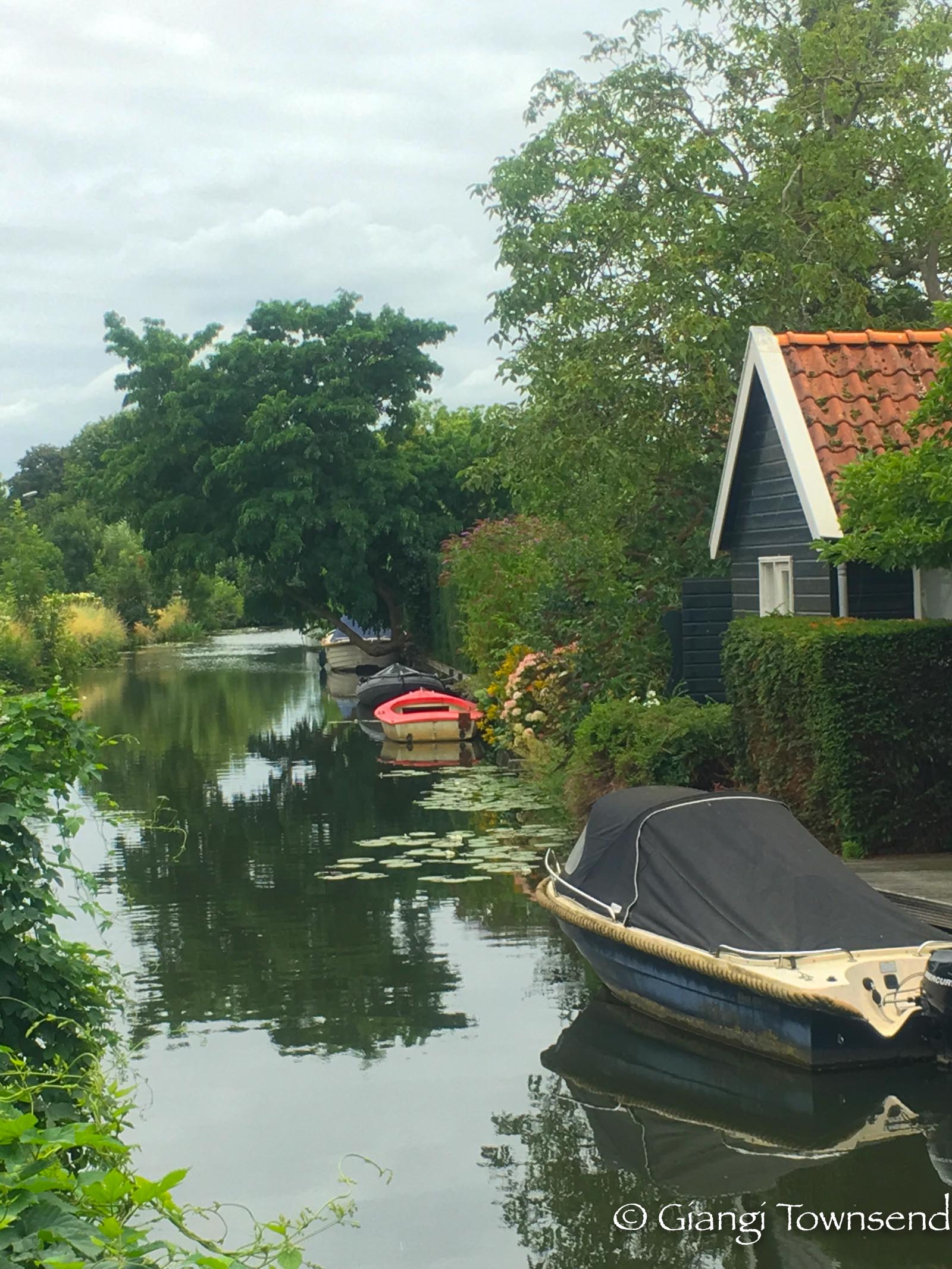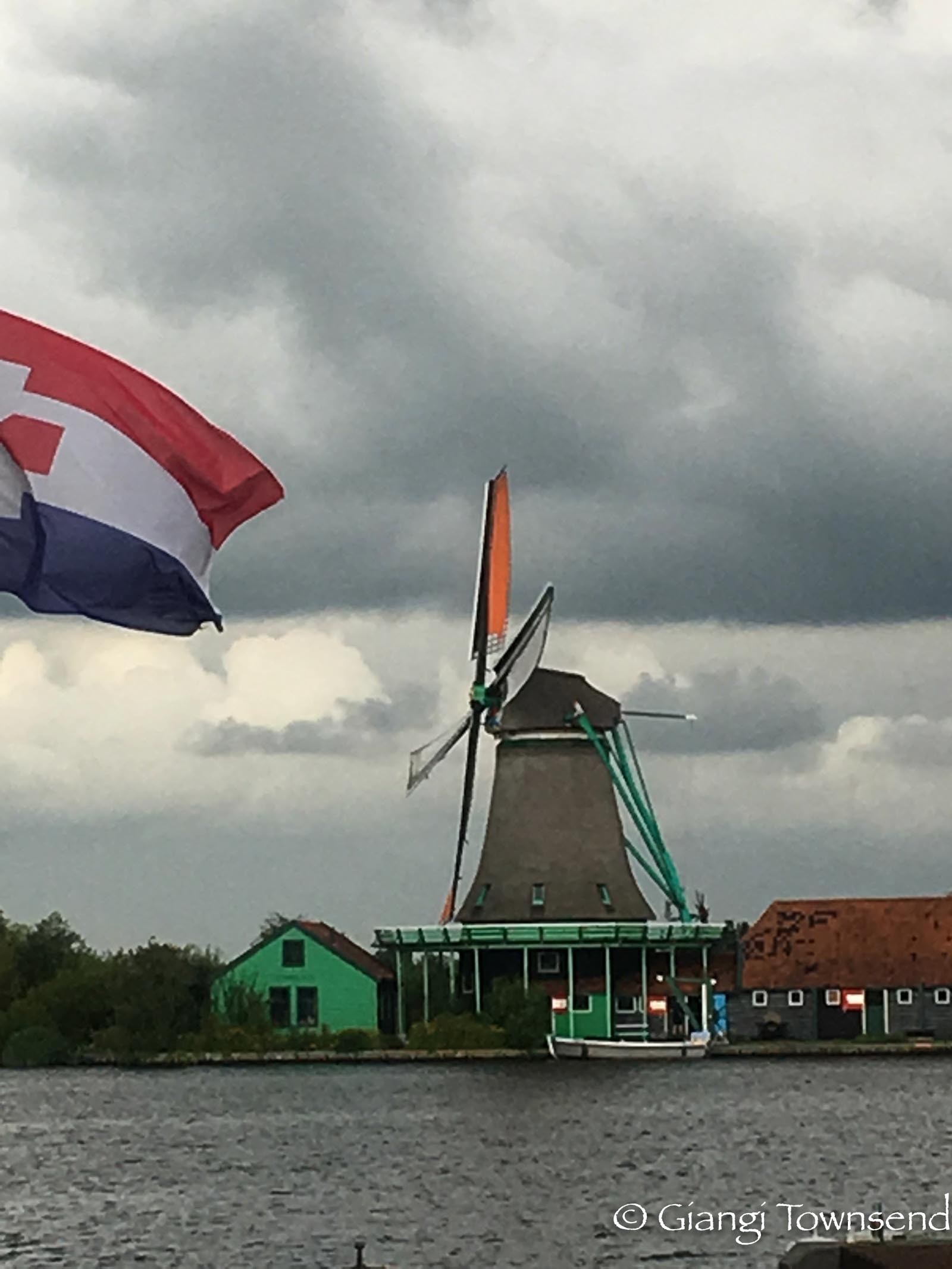 And just to end the trip, more eating but this time someone else cooked for us.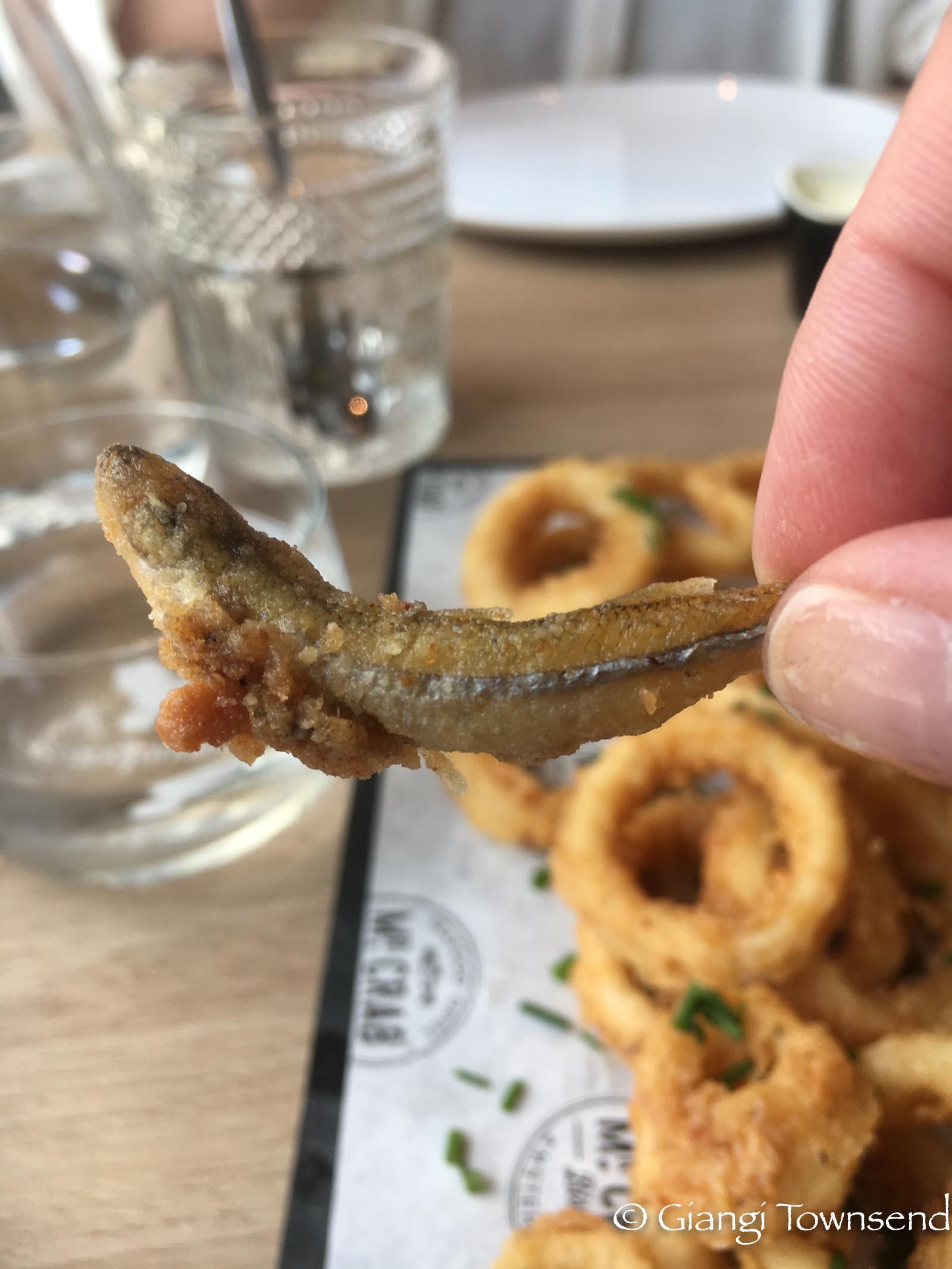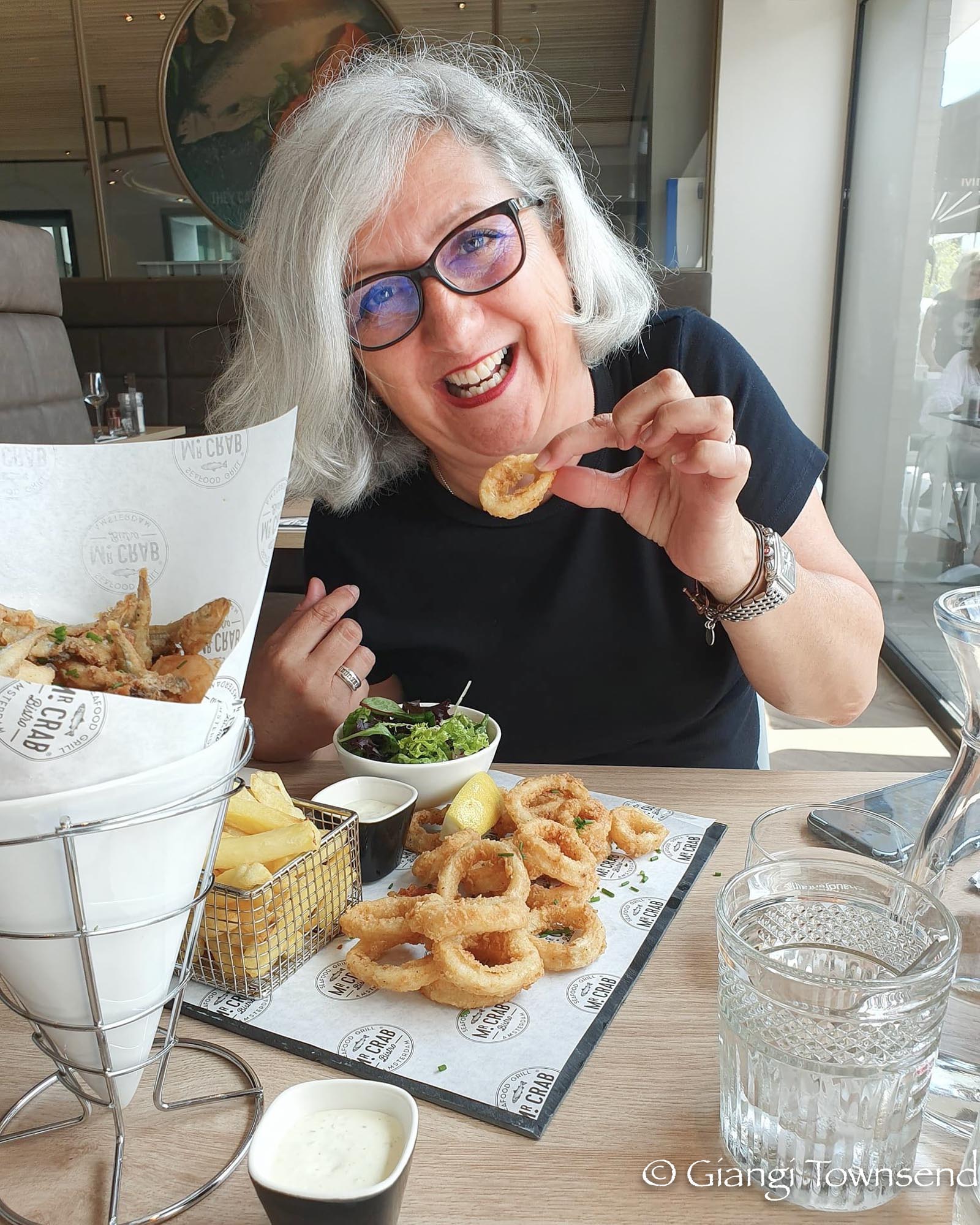 If your travels take you to Amsterdam, and you are in the mood to learn some new recipes, contact Eliane at Born to Taste, tell her that you are a friend of mine and that you want to have fun with her in the kitchen. Her classes are outstanding. her teaching out of this world.
To our next adventure.
xoxo
Giangi