Living in the desert.  There is something to be said by that. Our sunny days are endless. Our landscape is fantastic all year around.
With the rains, the landscape changes and the cactuses look twice the size and their color are just so majestic. All the internal membranes have collected the rain water. Therefore, all our cactuses look spectacular and full of life.
Those few pictures were taken this week after a storm.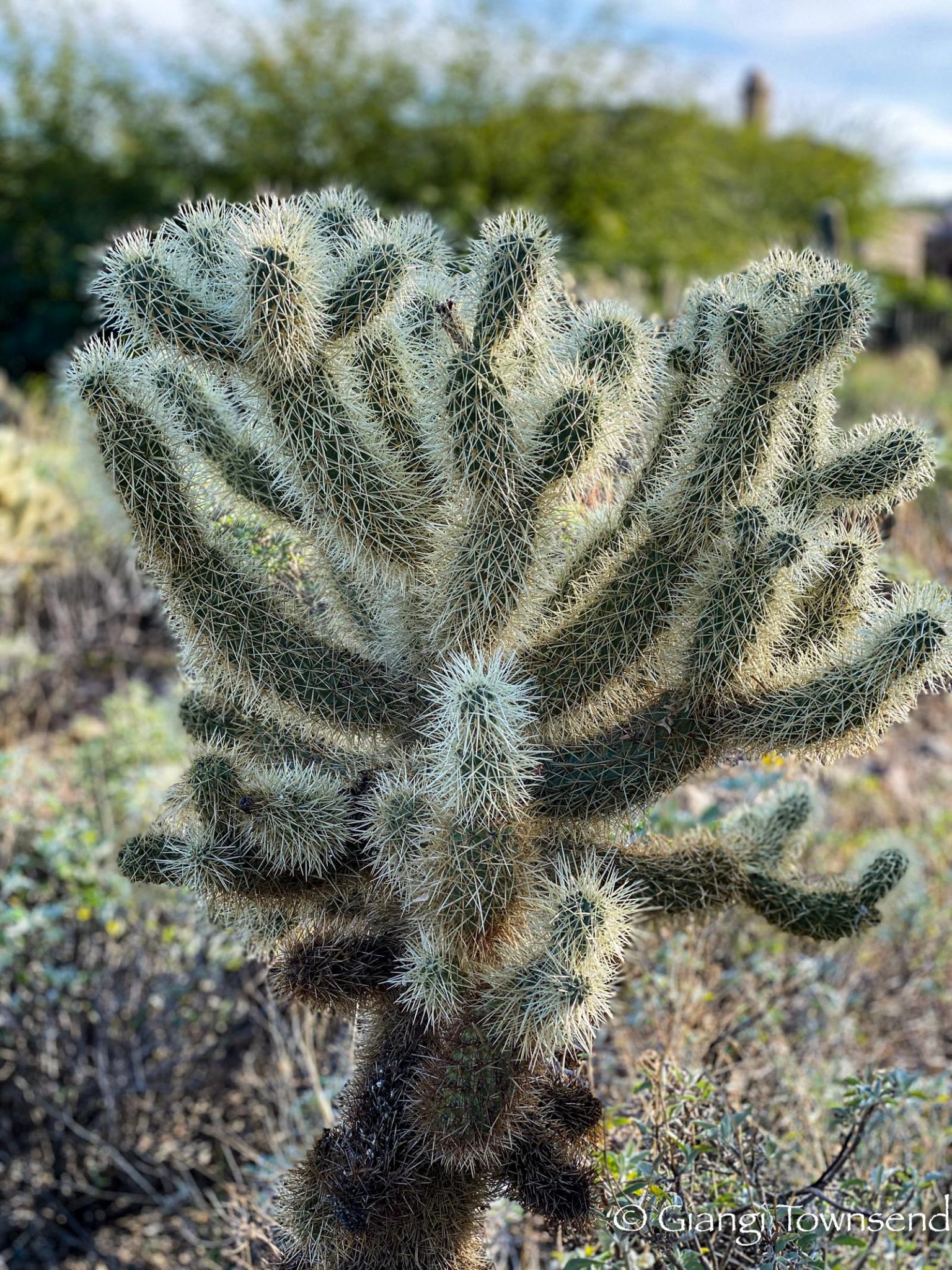 Jumping Cholla. Gorgeous and painful when one of those spines pokes you. Tree like plant with low branching trunk. Native and living in the desert of Sonora and Southwestern United States.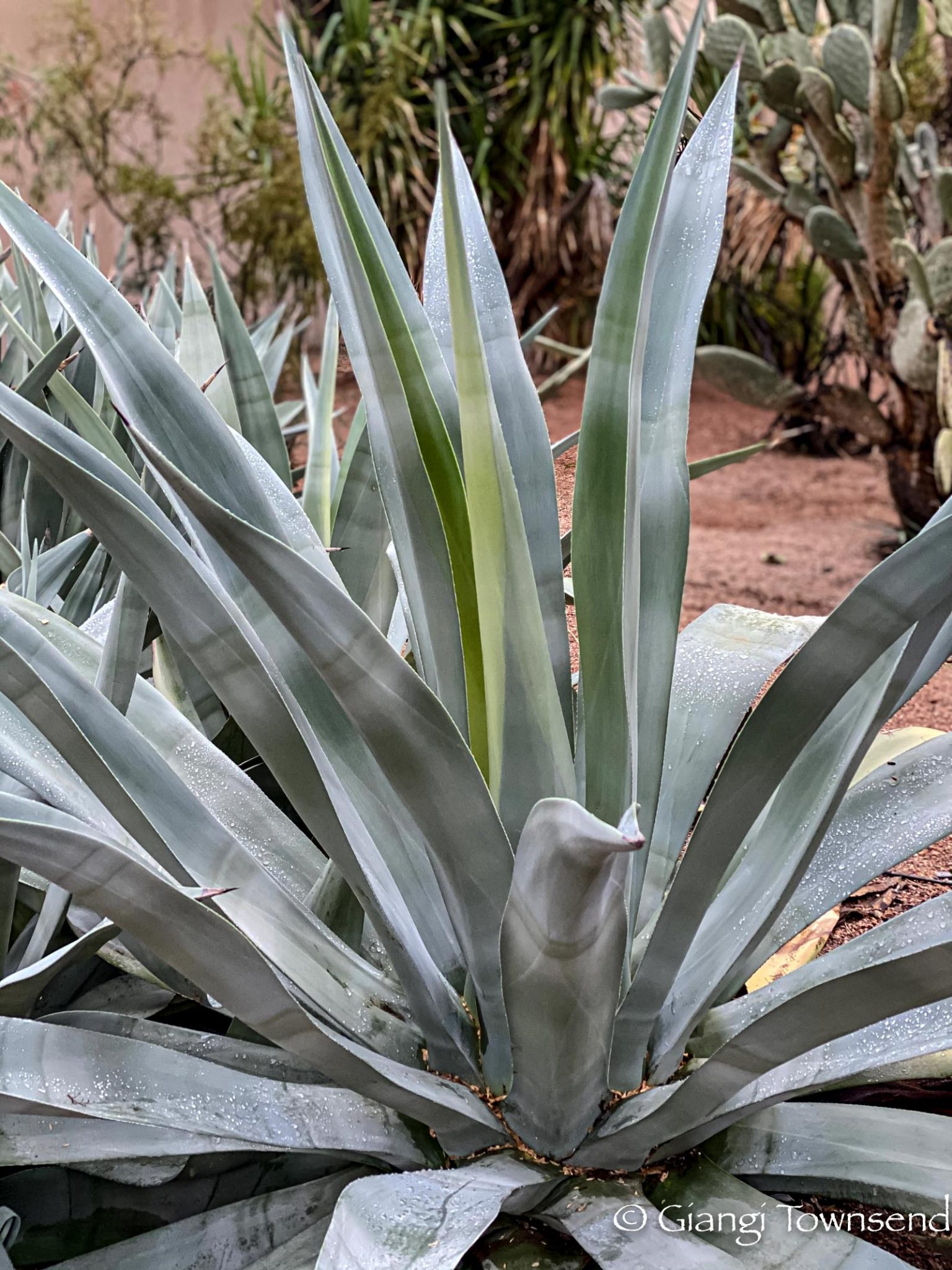 Agave tequilana or commonly called blue agave. They can grow to 5 feet tall and as wide as they can be. The core plant is suited in making alcoholic beverages. Unfortunately once the core gives you a wonderful tall stalk with flowers, the plant has reached the live expectancy and as soon as the flower dies, which can take up to three months, the whole plants dies with it.

Some of those Saguaro cactus, which are abundant in the Arizona desert, can grow up to 60 feet tall and have several branches off the main trunk.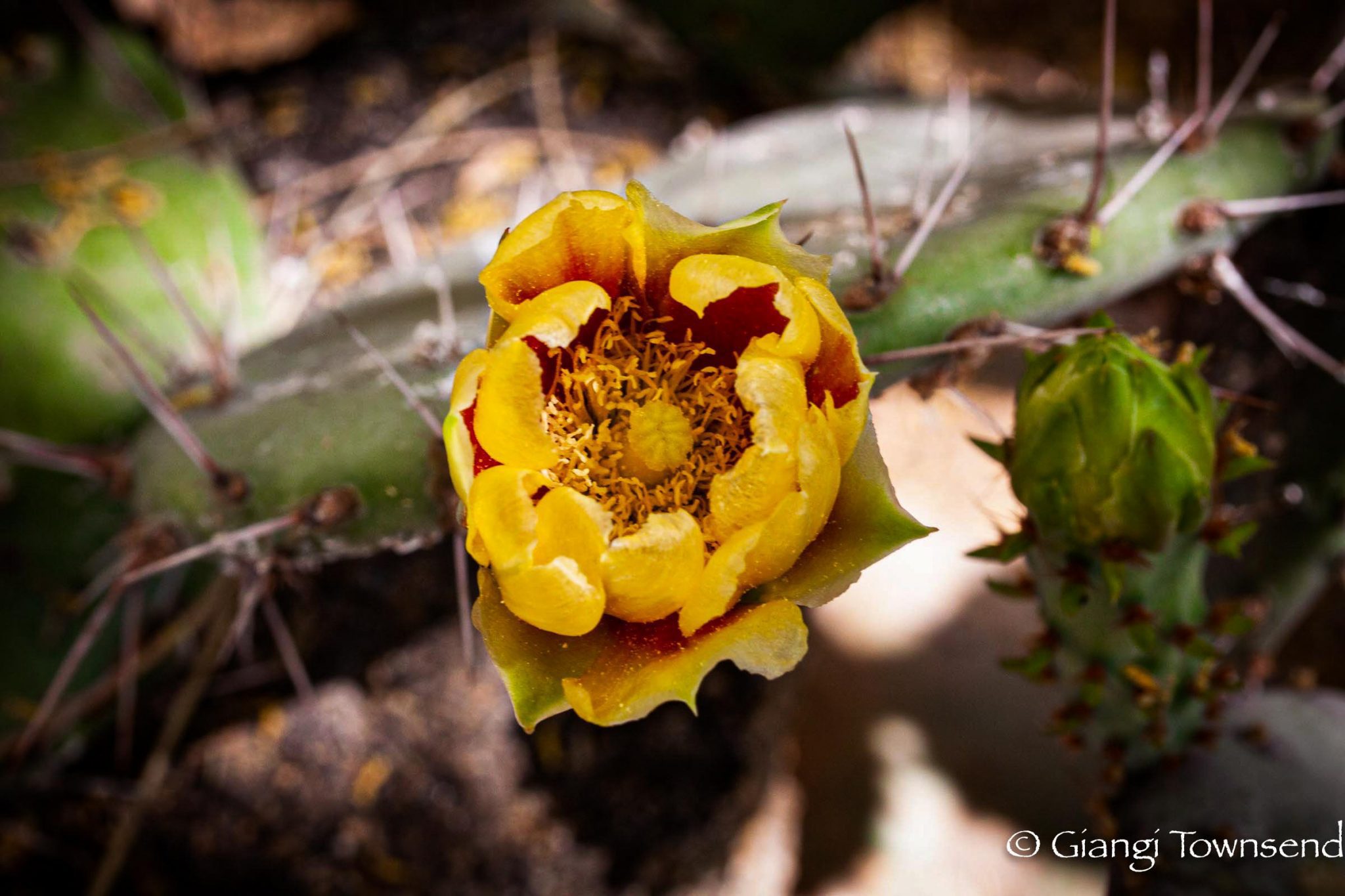 Cacti are flowering plants therefore capable of blooming when they are mature. Some do not bloom until they reach the ripe age of 30 years old. Other will not.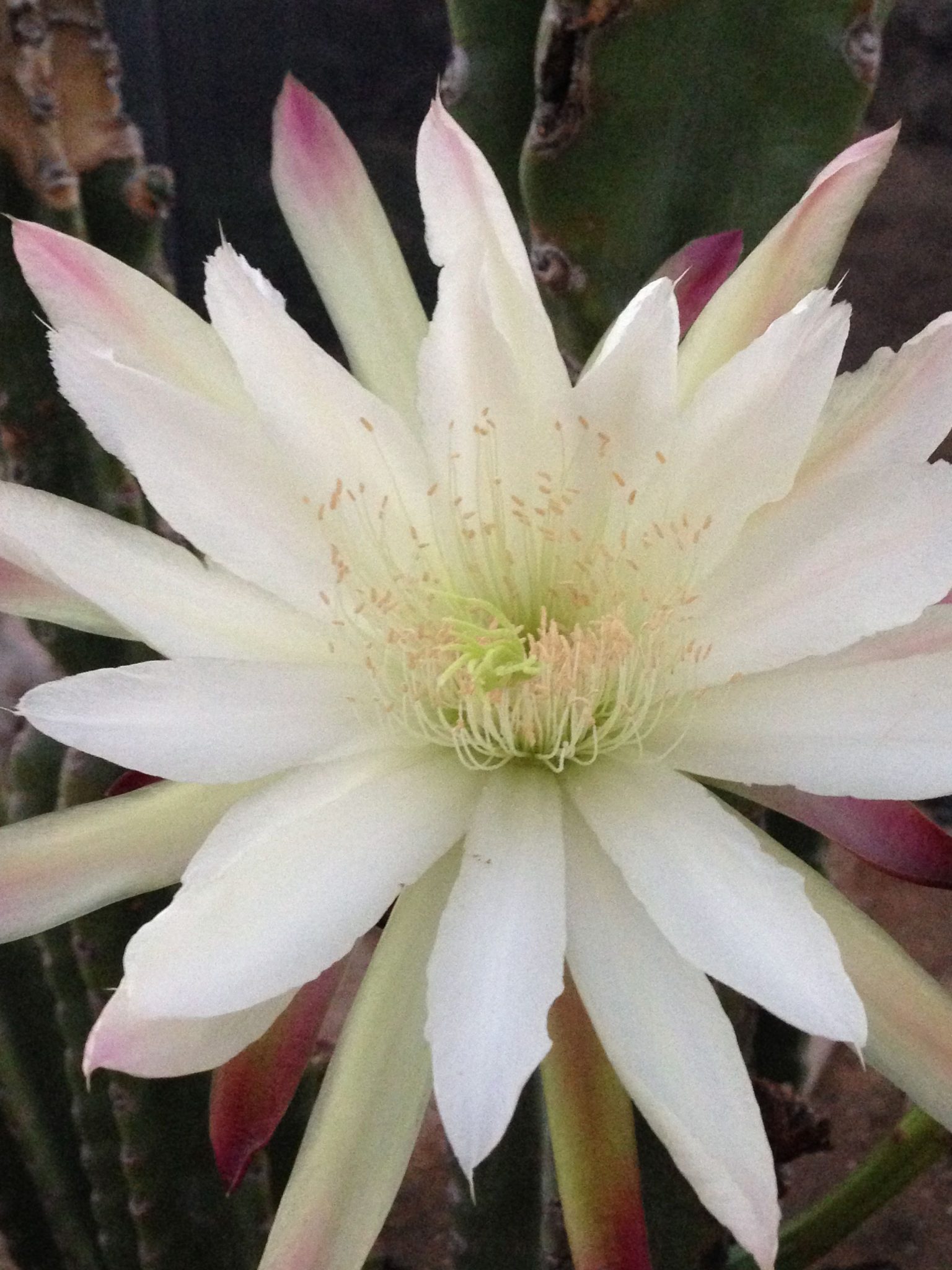 Those gorgeous Blooming Midnight Star are opening from late at night until sun up. Stunning large flower and attract lots of bees.
xoxo
Giangi