I must admit I have a weakness. It is not a big one. And it can be minor, financially, if you break it down. And you know I am going to break it down to justify the expense don't you?  After all I am a woman and when you add a woman with shopping, what do you get? Justification down to the smallest denominator.
I love dishes. Yes I do!! Throughout my life I have managed to acquire nine, sorry almost ten, set of dishes. It all started accidentally.
I always liked a pretty table setting, actually always found it romantic. It does not matter what age you are, as soon as the table cloth is nicely laid, the crystals are out and the dishes are all set, the magic of the meal, the company transcend upon you.
My collection started with Blue Danube. As I do love white and blue, the dishes brought that peace that comes with the cool colors. I have the whole set for sixteen's and with all the serving bowls, trays, down to the jam holder.
I fancy a good cup of tea therefore getting the tea pot, sugar and creamer, not for my tea however, was just fitting suit. I am still eying the soup terrine, but that will come in due time.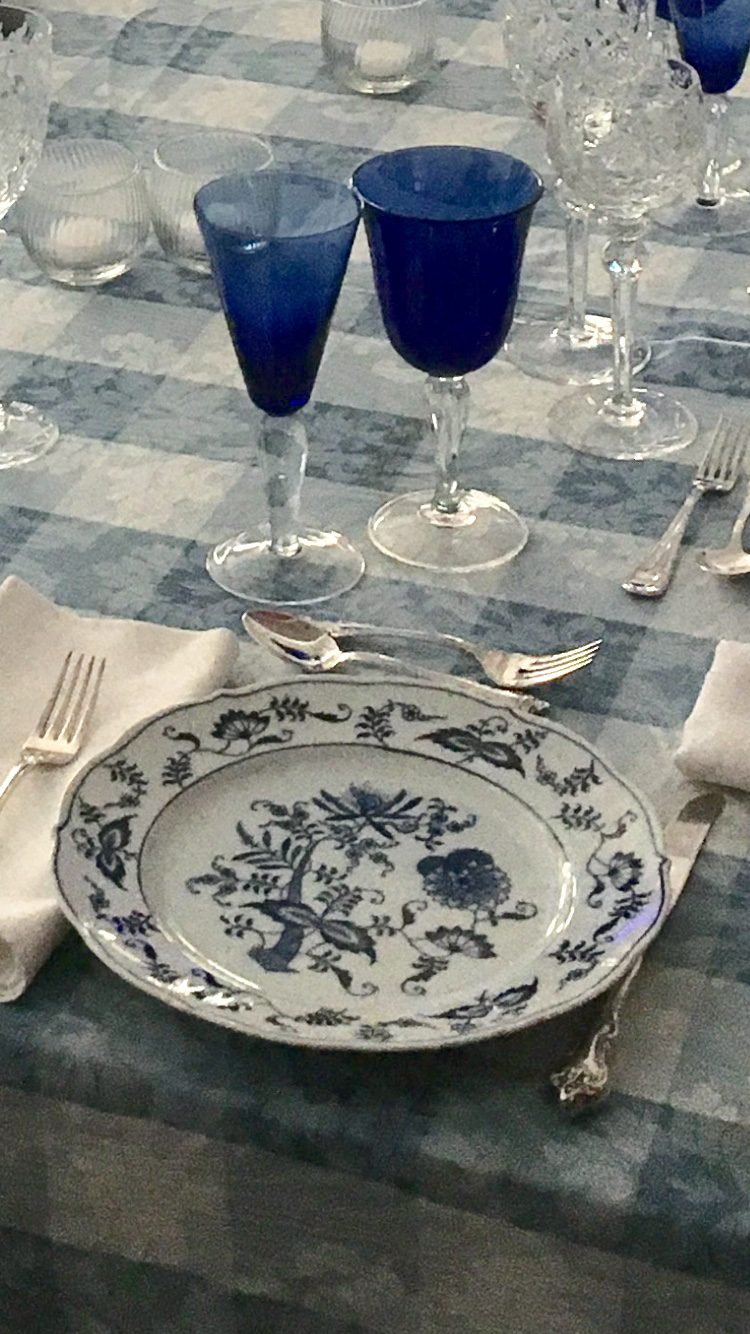 The wonderful thing about the pattern, is that they can be dressed up with crystals or dressed down with casual glassware. Ok! I sound as if I am describing a dress.. But to me, setting up a pretty table means the world. The world for my family and friends as I want them to know how much I love and appreciate them. Think about it, do you rather eat on a pretty set up or just a plate placed ad havoc on the table?  My point exactly.
I love blue and white and this tea set from Johnson Brothers, England is my most favorite.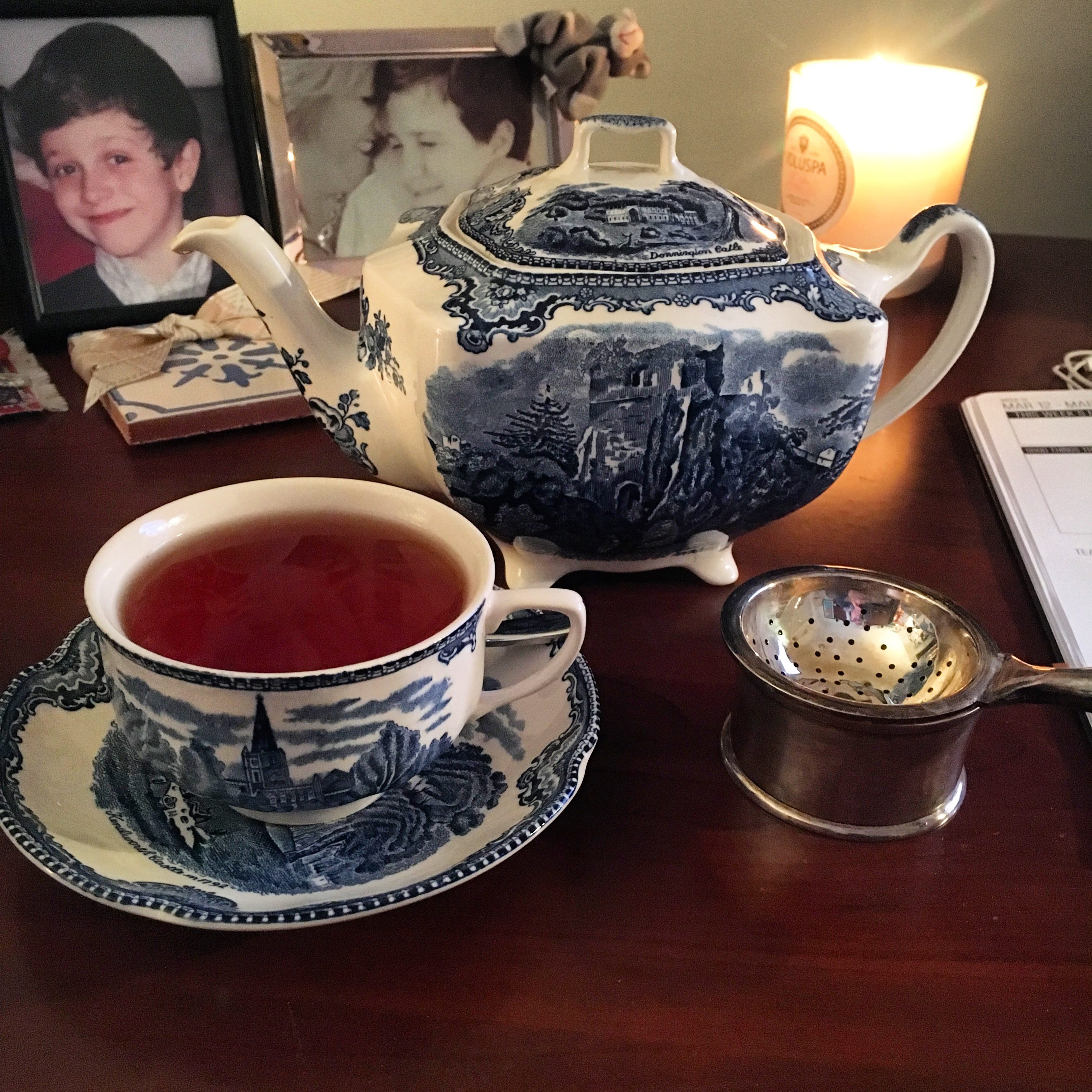 But then there are the season specific dishes. Yes, of course one must follow the seasons.
Autumn by Lenox for our winter table. Soft and calming pattern that took me years to complete. The soft and delicate gold rim with painted small flowers  surrounded by a quiet and yet elegant green border. The flower bouquet in the middle just embellishes it.
And with fall we have Thanksgiving. Mikasa is the ticket here. Below our table set for Thanksgiving dinner.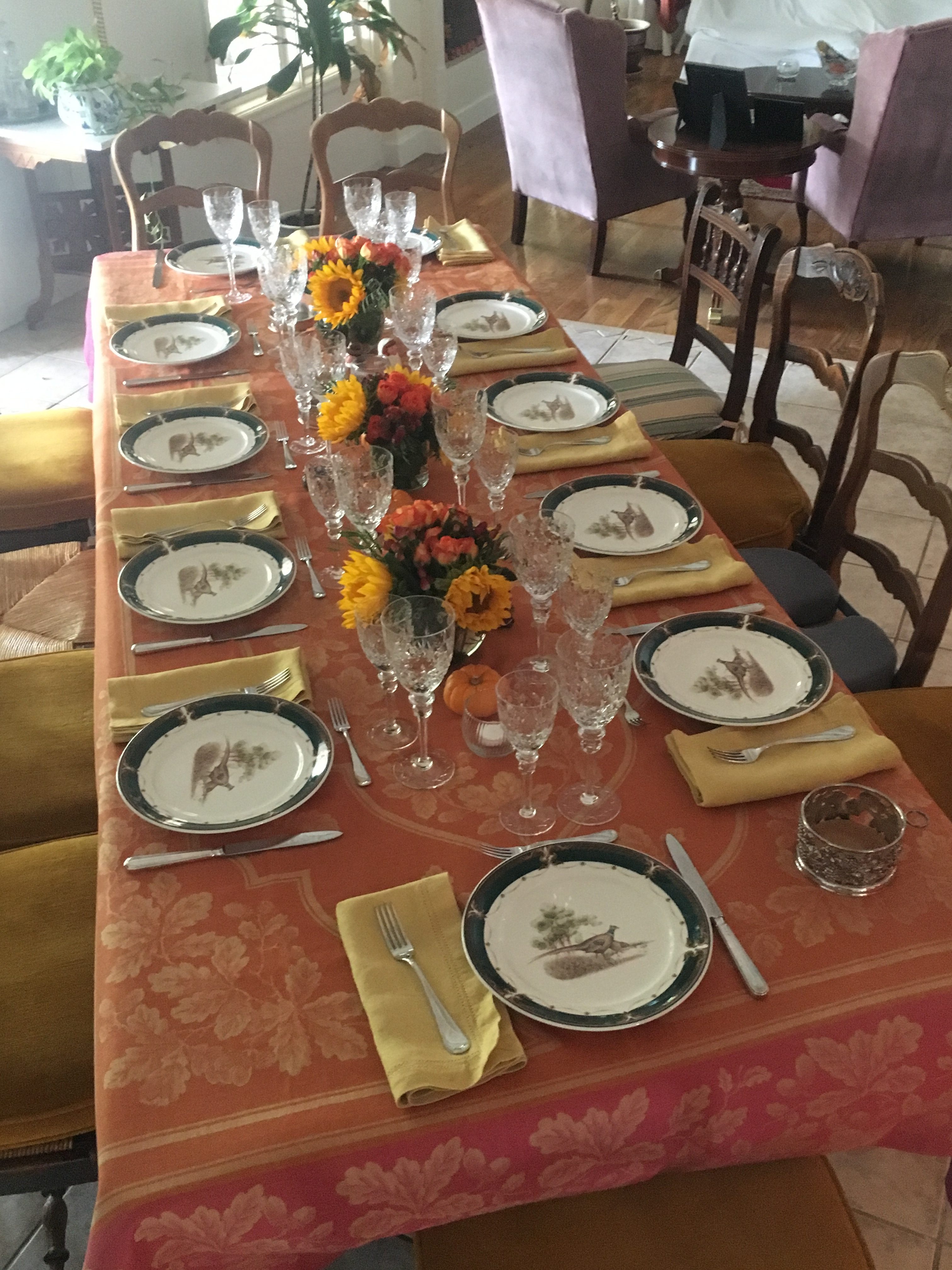 Christmas of course the "Christmas Tree" by Spode. This one I had so much fun putting together in the last twenty five something years. You name a piece, most likely I have it. Actually they comes out right after Thanksgiving and stays until the day before Valentine's. Crazy, I know, but we love it. And wouldn't you know it I have no pictures of them from our table.
Spring bring my favorite, which was given to me by my family. A beautiful small roses on a fine white bone china dish from Germany. Elegant and truly beautiful, at least to me.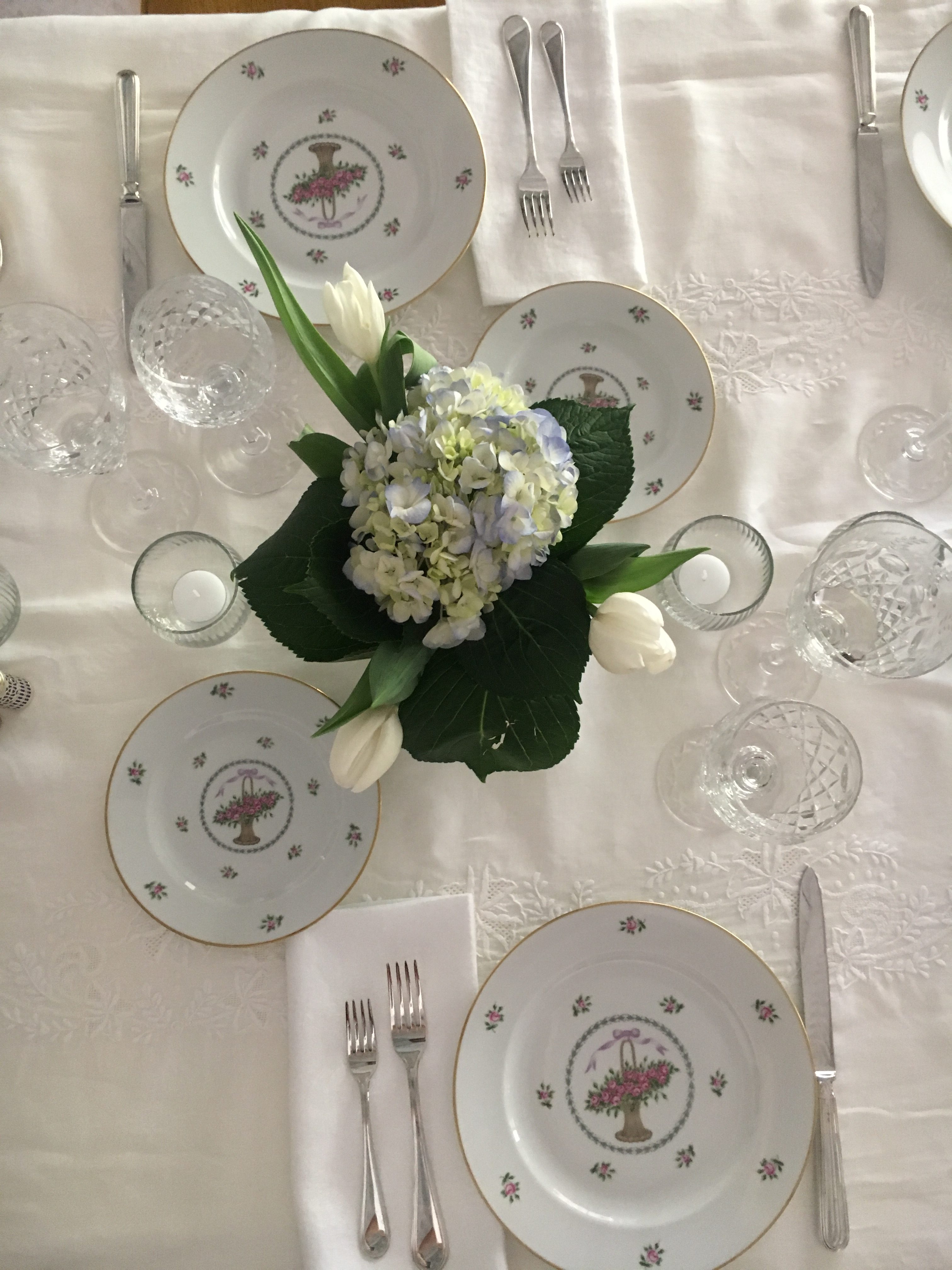 Summer is wild and bold, like the season. Red square dishes, I am sure you have seen them once of twice on Giangi's Kitchen. From Germany and they are fun until you have to wash them and they do not fit properly in the dishwasher because of the shape. But they are so much fun, we do not care of the juggling dishwasher act.
Some wild and very colorful hand painted dishes from Spain. Chunky and fun and lots of character.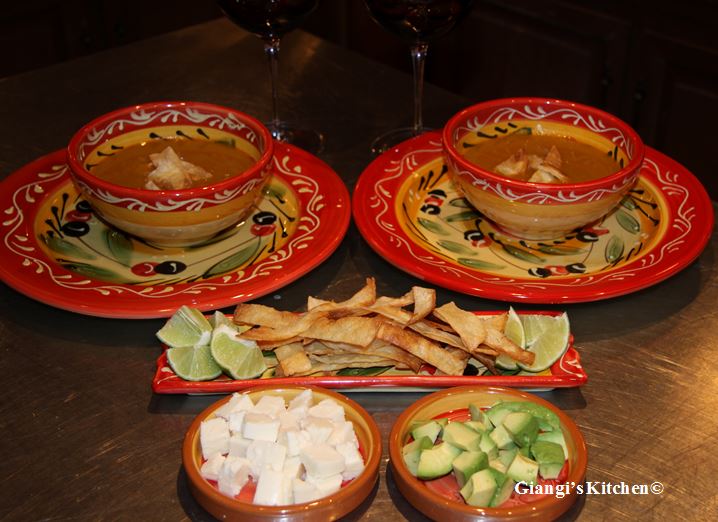 Then added to the mix of it all,  there are the "all year around" patterns, like the Blue Danube, that are quintessentially our favorite and go-to.
During one of our trips to Vienna we fell in love and had to have some absolutely stunning dishes from Furstenberg.
Fine and delicate and absolutely clean lines. Unfortunately my picture it does do justice the the smooth lines.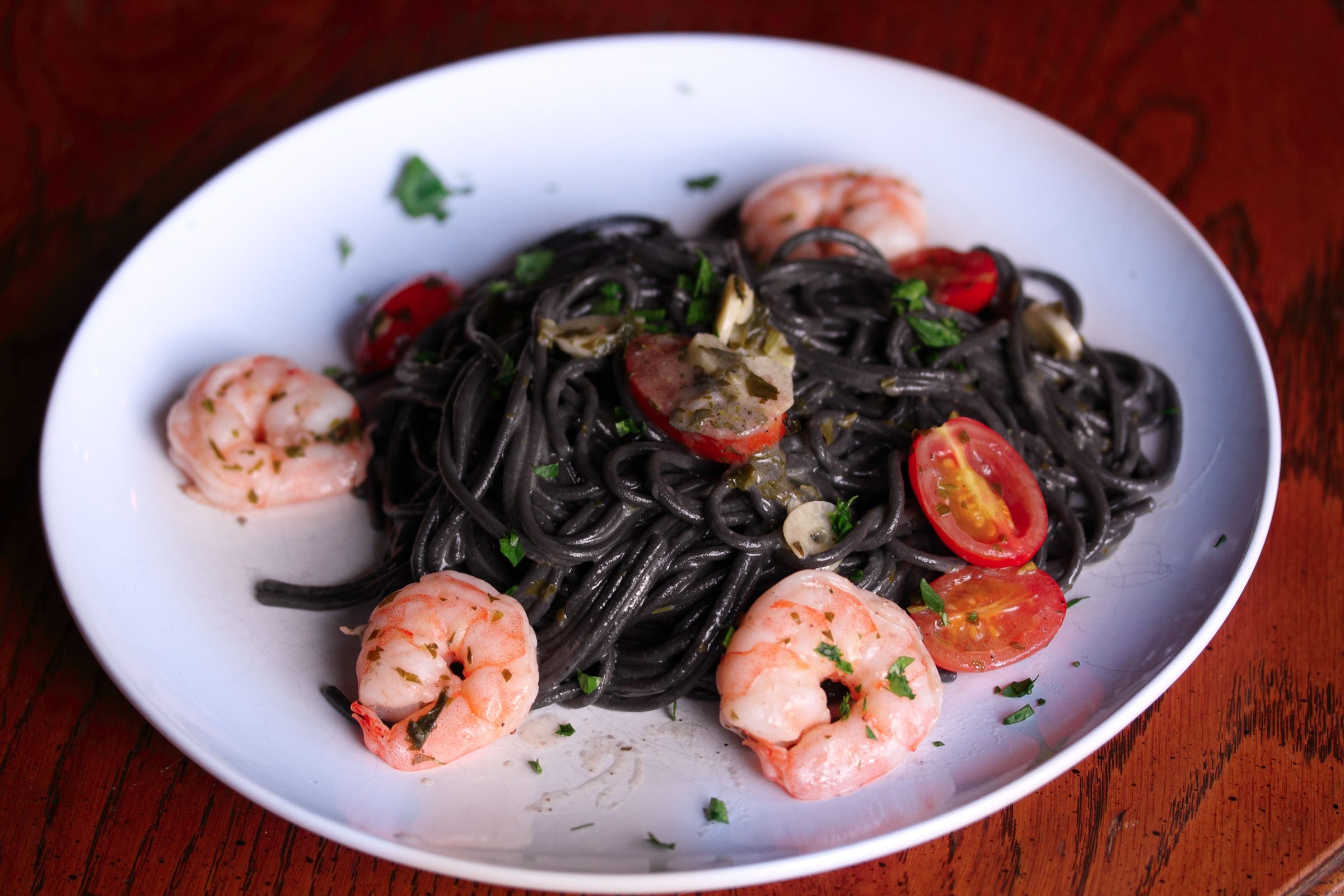 And then to add some spice to life, my son started a couple of Christmas ago Fiesta Dinnerware. Not all finished yet, but we sure have fun picking our colors dish at night. The food looks is completely amazing with each background color.
And almost forgot… The blue Mikasa glass dishes. Purchased them years ago for my 40th , and have become the filler when we are too many of us and we do not have enough of the white or white and blue dishes.
As you can see I love them all. Why so many?  I do not know.  What I know is that there is a story, our life with each and every one of them and that story will continue on with my son one day and his family.
xoxo
Giangi