The magical time of the year where the house has this wonderful aura of happiness and delight.  Decoration are up. Hearts are full of happiness. Children are waiting with excitement to see what Santa brings them.
Each years boxes upon boxes of decoration are founding their way into the house. Ornaments, light strands, small tree, big trees…. everything is all over the place. And, like magic, everything takes up their place in the house.
The first thing that goes up are the houses. We started collecting them when my son was very young. Now the collection spreads on three surfaces all over the living room. A nice glow of lights telling a story.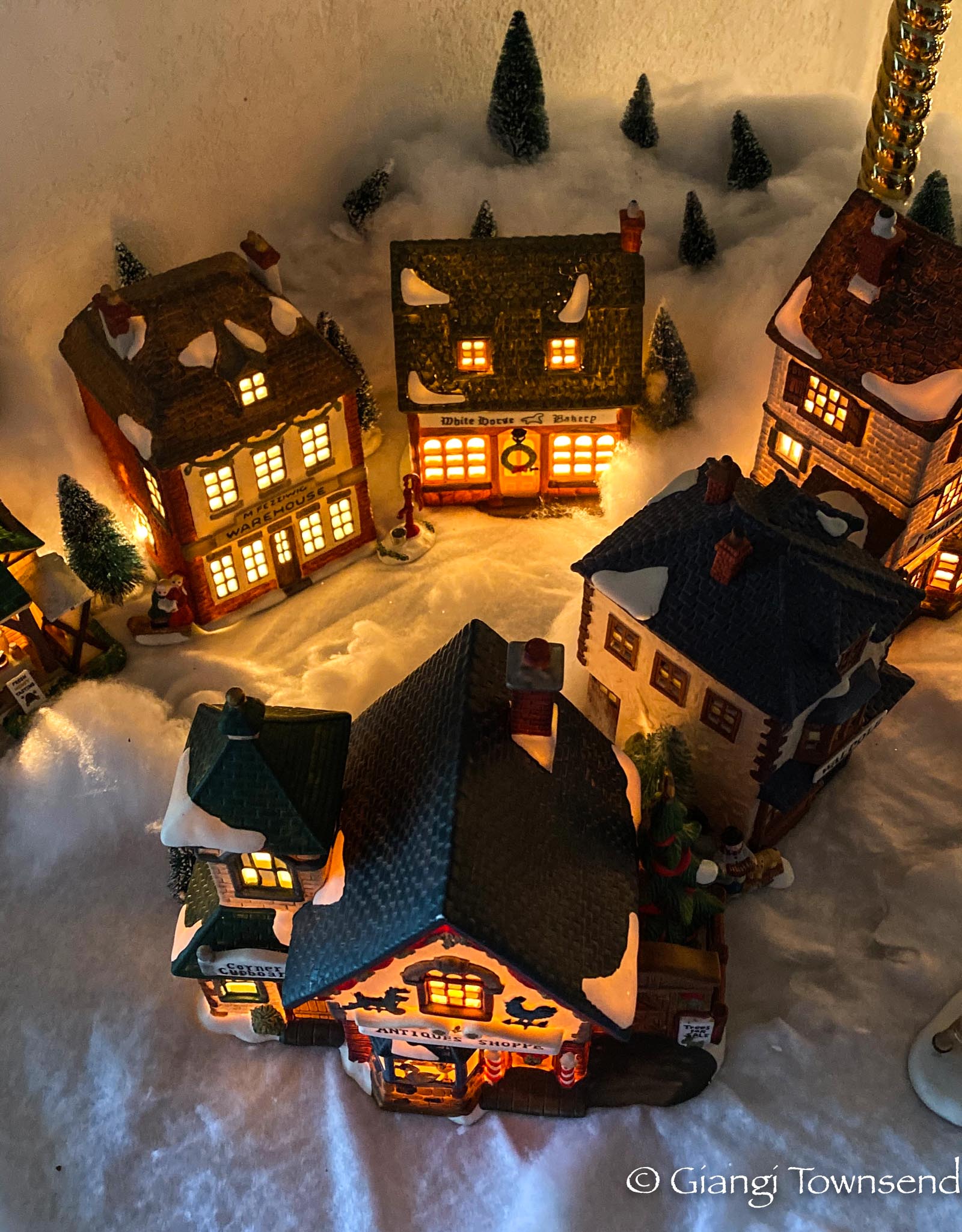 And then we have singers. We have a small entry way thus warming up the area quite warmly.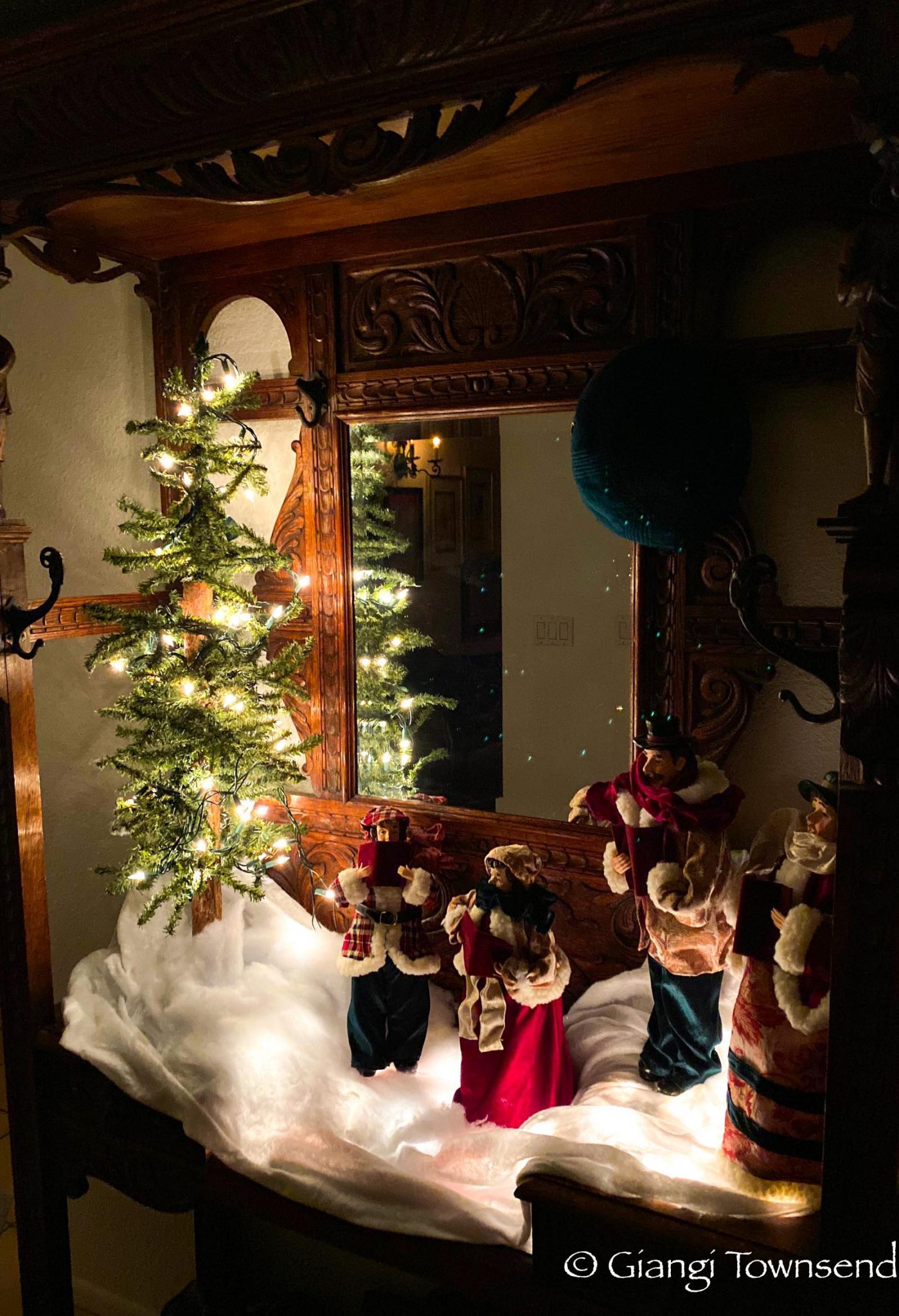 The tree is next. I love glass blown ornaments and every year we add one to our collection. Two years ago somehow I broke an handful and painstakingly we have been replacing them. However we  seem to be adding more red than gold and green.
I love the following two. There is nothing more heartwarming to me than Santa. I remember getting those two when my son was little. He was with me and he got to pick them. His little eyes so wide and bright. I still feel that warm feeling every year that comes by.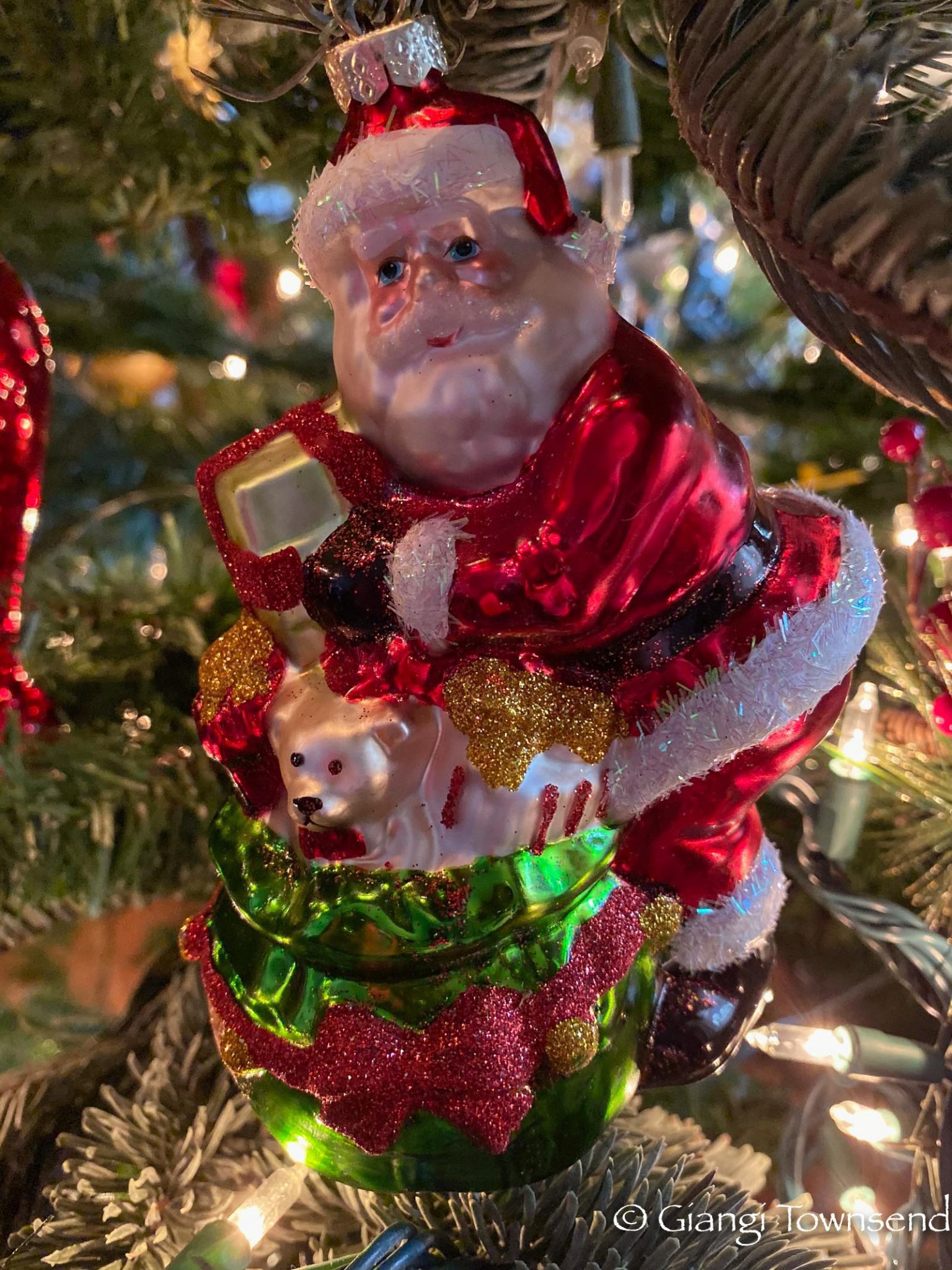 Santa and his sleigh.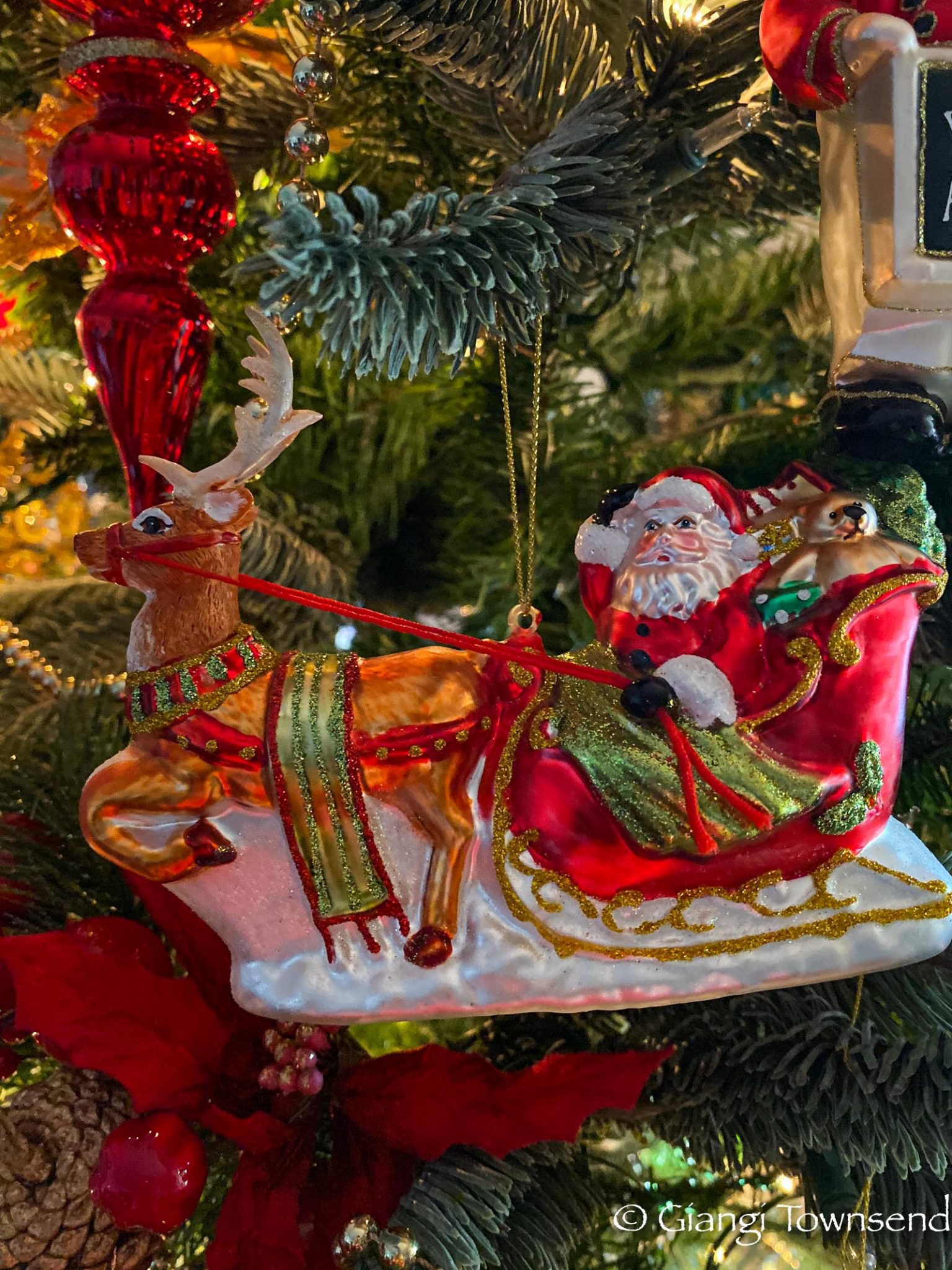 And then more and more ornaments.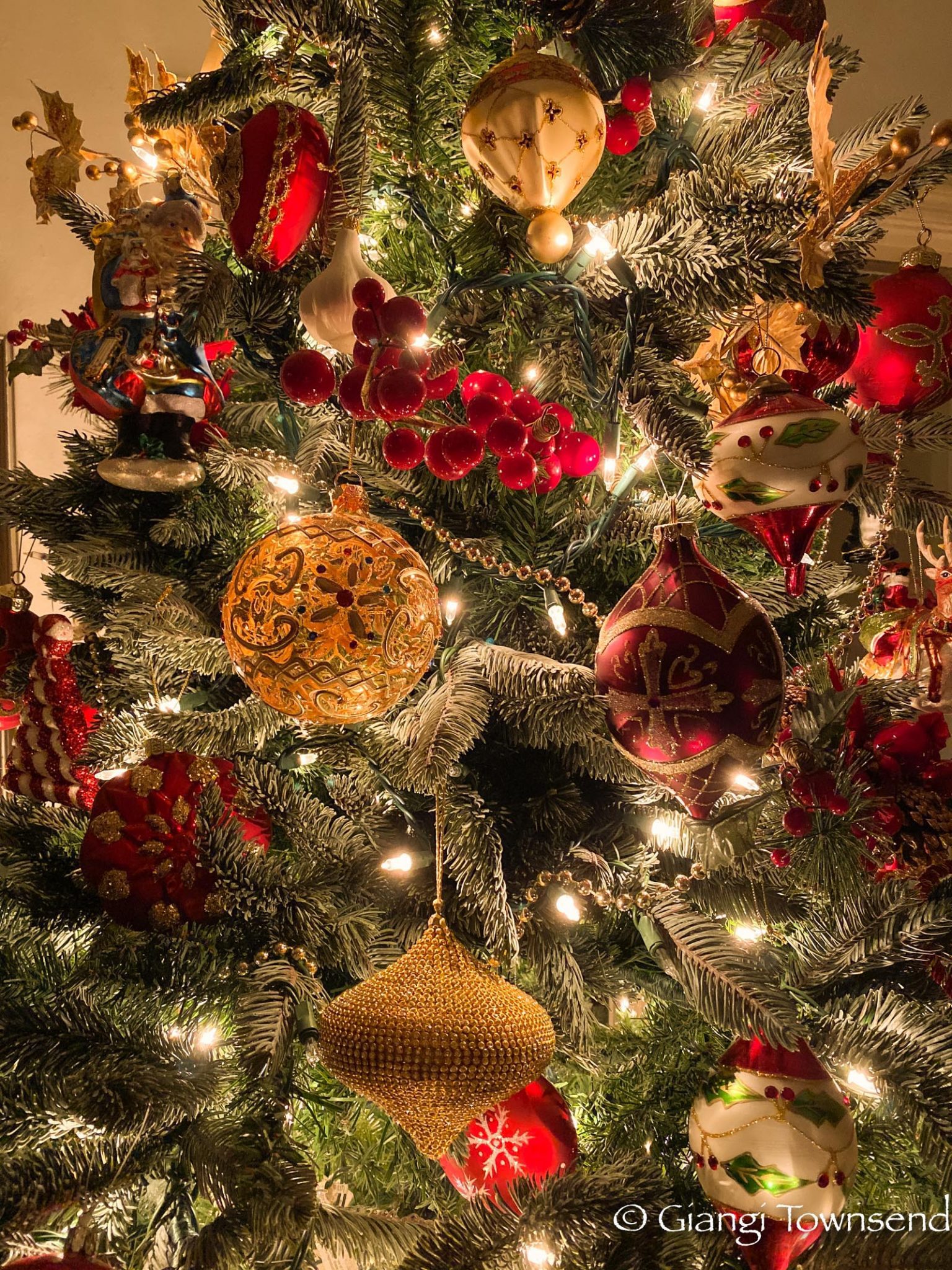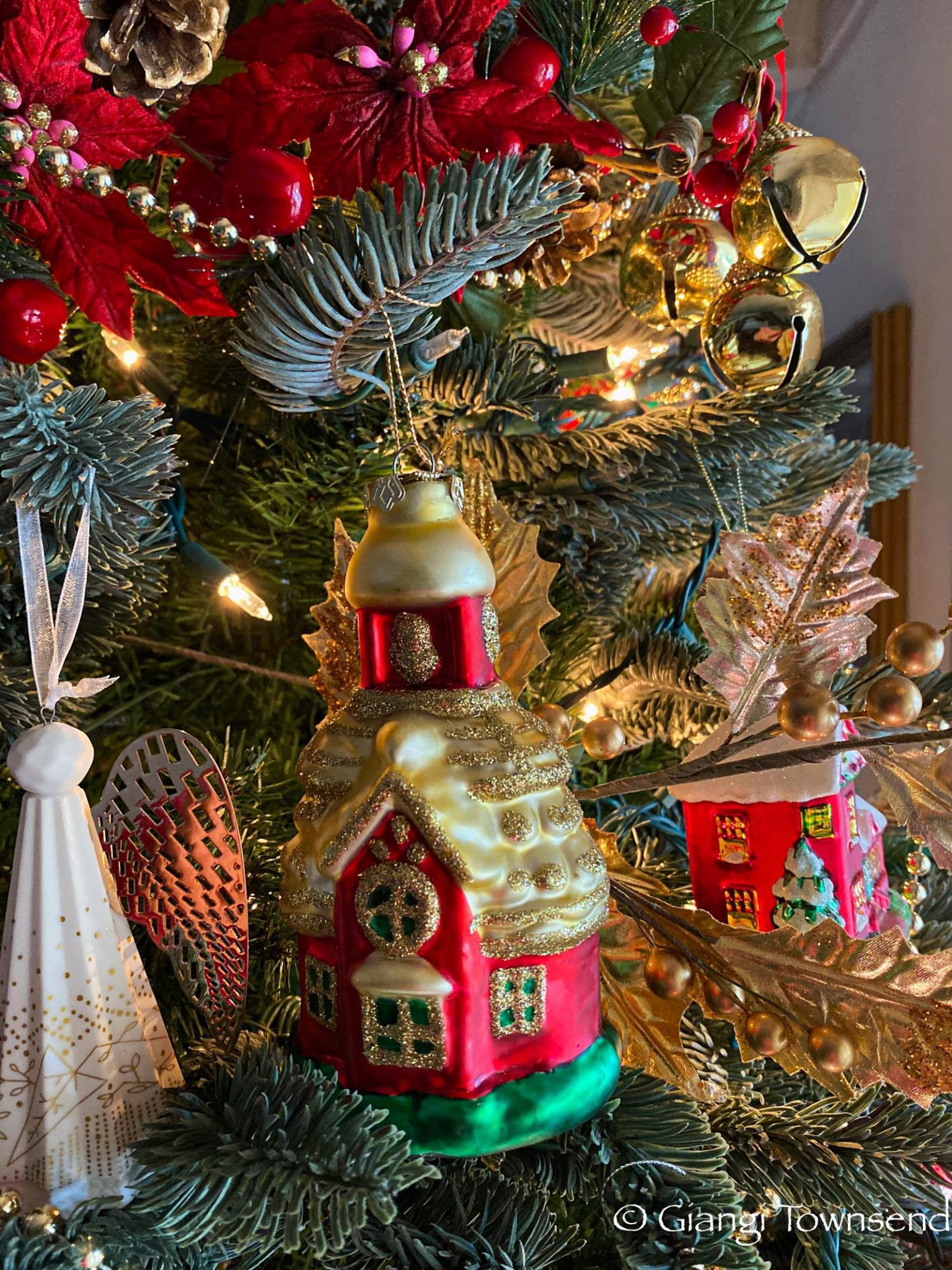 And after a whole day of placing ornaments here and there, here is our tree all done. What do you think?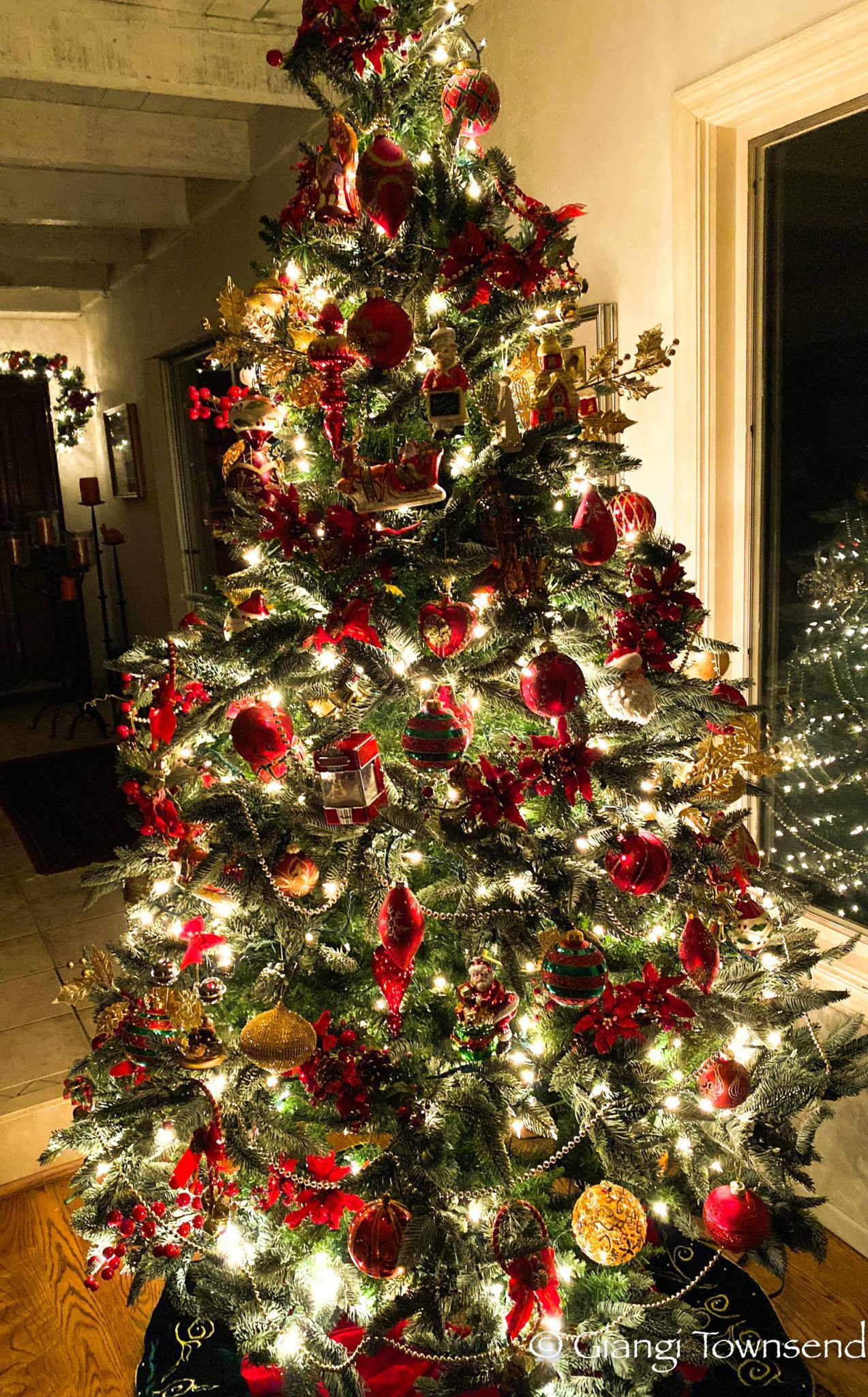 One tree is of course not enough, at least at our house. This below is the tree that since my son was able to walk, he decorate. When he was little he would invite his friends over, they had hot cocoa and they all were ready to have the tree decorating party. Under our watchful eye they placed the ornaments on the tree. The first few years the ornaments were on the bottom, then moved up a bit. When they reached the age of the little step stool, life and decorating took on a new meaning. Obviously for them as we were scared they would be flying right thru the tree.
Those days of friends over and decorating are over, sadly I must admit. However, the love, the magical time and excitement lives in within my son. Actually this is the tree that we get to enjoy the most. I get to enjoy it more as it is right next to my desk, lucky me. The tv room is on the other side thus being our evening companion.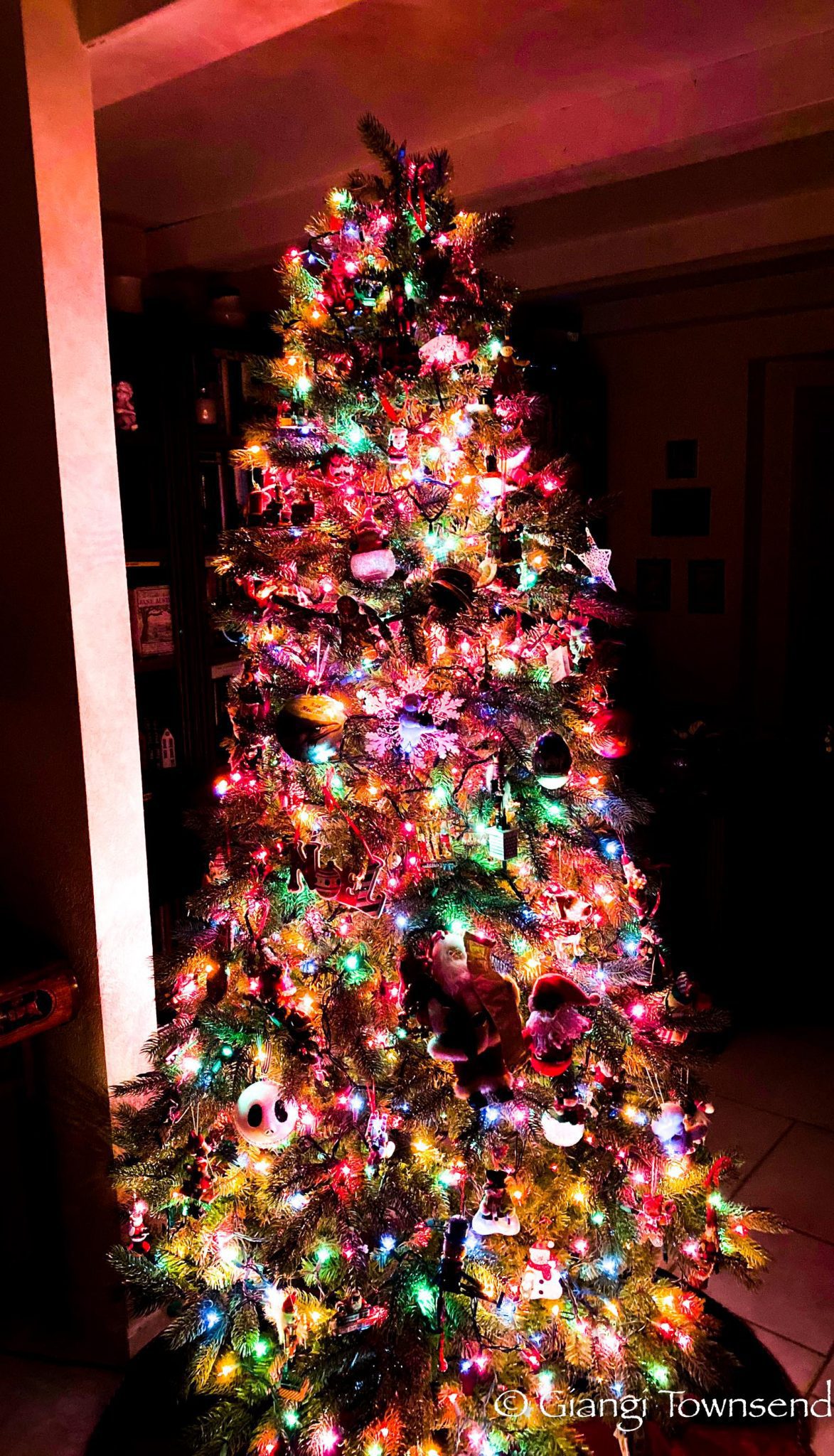 The picture does not justice. Every decoration was hand picked by Alex. Ornaments that he made when he was a baby. Ornaments purchased from our travels around the world. Each piece has a story to tell. I love it. We all love it. It is more than a tree, it is our son's life. His passion for the holiday. His love. It is, the magical time of the year.
xoxo
Giangi