Do not forget to mark your calendar, Mother's day is May 9th.
After the year that we all had, make this day special for all the motherly figures in your life. To help you find the perfect gift, I have round up a small collection of favorites.
As you can see by the title this post is Part 1 and later this week I will post Part 2.
Why two posts you may ask?
There is so much to offer to our mom and as you know, most times you ask your mom what she wants and you can be sure she will say: "Nothing my love"
Mom are the person that always come last thus spoiling her a bit on Mother's Day is something that we all can do.
With Part 1, I will share favorite and trending mom gifts. Fragrances, cosmetics, anything beauty-related. Most moms will never buy for themselves perfume.
Product for the body, such body creams, are great gifts that she will cherish very much.
Part 2, will be special items to wear and / or for the house. As a mom I always love to get something for the garden and house. I cheerish the personal touch, and also love the one that get to be enjoyed by everyone too.
Shall we start shopping!
Perfume, of course…
No elegance is possible without perfume. It is the unseen, unforgettable, ultimate accessory.

Coco Chanel
The most feminine and classic fragrances.
Make-up that is always in style, long-wear and the perfect gift.
Fresh and new colors are always the perfect gift as we mom sometimes neglect to update our colors.
How about some bath time pampering?
After a long week a little of me time is always welcome.
Body lotions that make your skin feel like silk.
Happy shopping for the best gift for mom on Mother's Day.
xoxo
Giangi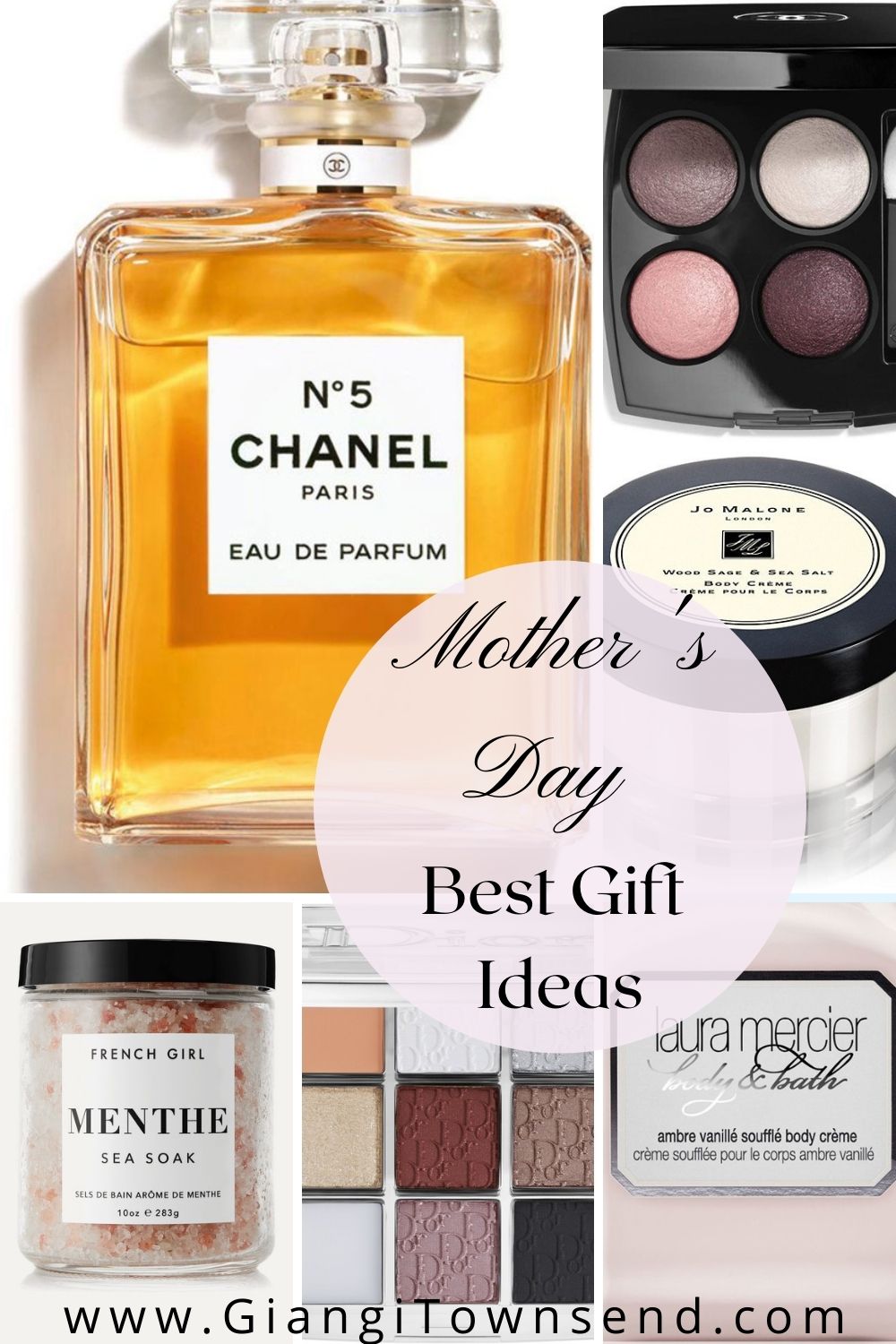 Disclosure:
I only recommend products that I have and am using and love. With all affiliate link purchases, I will receive a small compensation from the company. This compensation is FREE to you and paid directly to me from the vendors.