San Fermin Festival, Pamplona. Home of the summer Festival that takes place the first week of July.
We have been going to San Fermin for so many years now. Each time is different. Each time we love it. The best part is to share it with our son.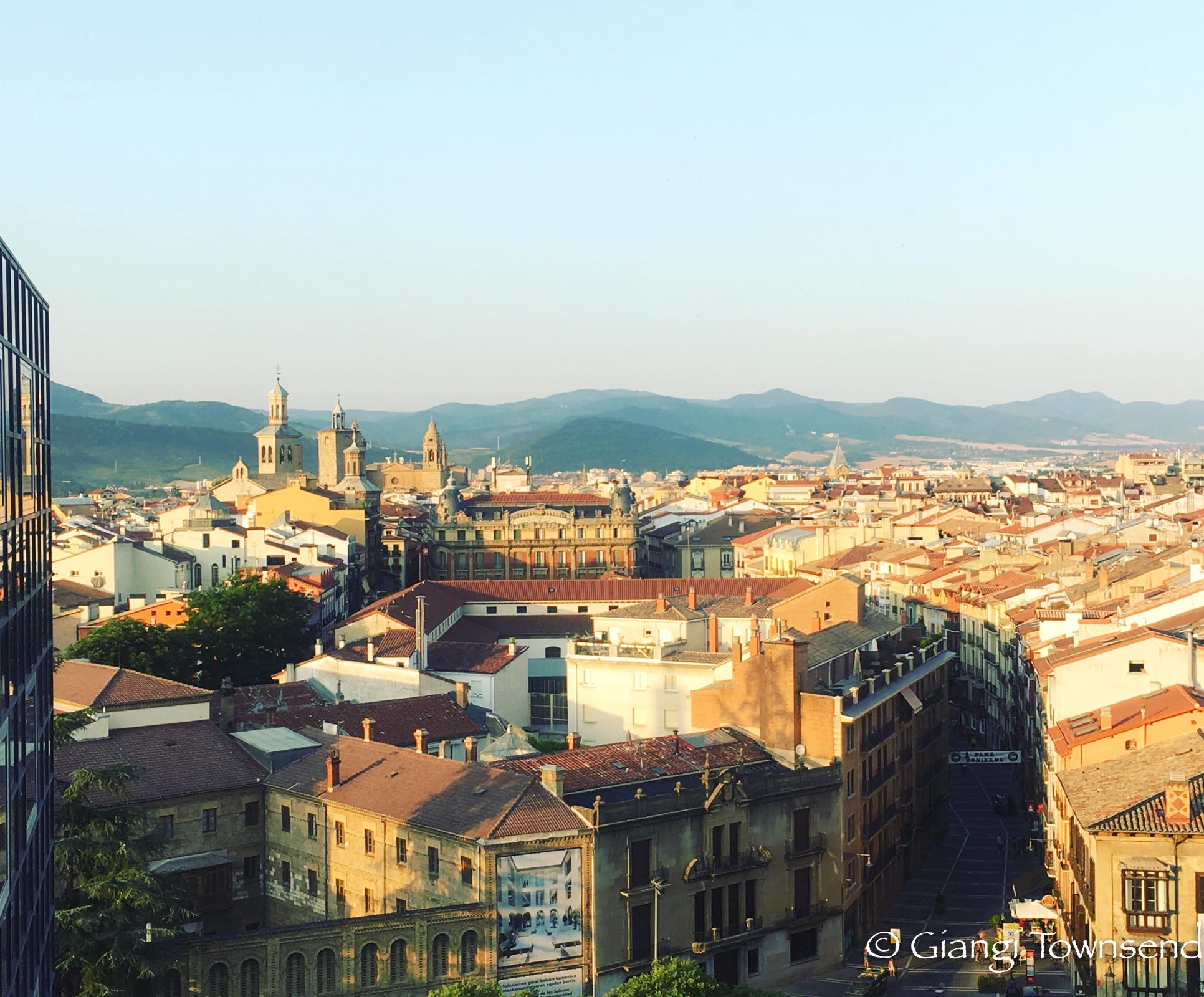 A bit of history behind this fun weekly celebration of San Fermin, honored saint of this week.  The fiesta dates back to the 12th century medieval Pamplona.
San Fermin was considered to be the first bishop of Pamplona. The celebration commemorate the martyrdom of St Fermin in the city of Amiens. The devotion to the saint grew and in the honor of the Saint, fiestas were held. As well as religious processions, Vespers and Octova. Lunch for the poor was paid by the city council.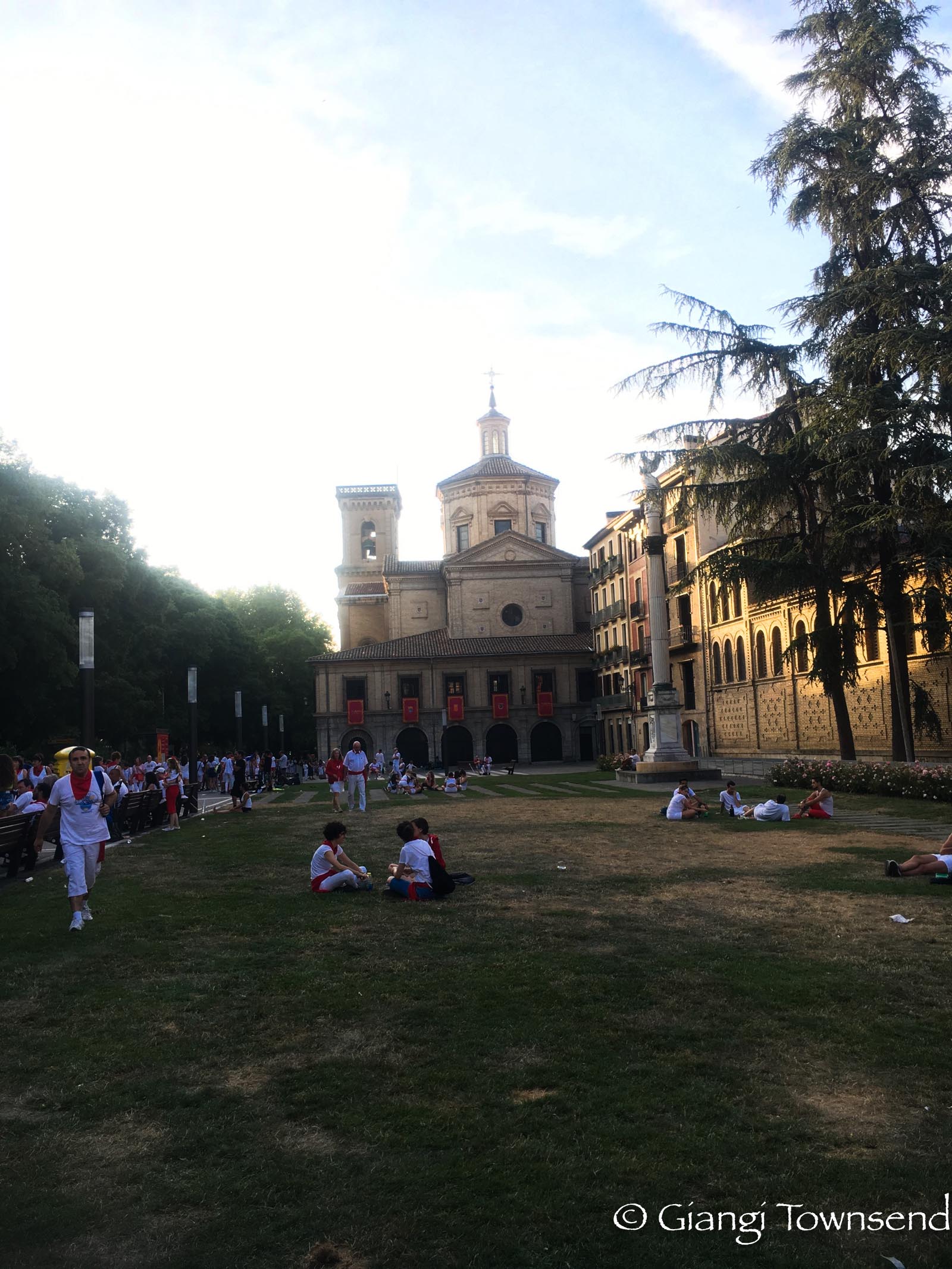 From the 14th century onwards, cattle and bullfights were introduced to the religious festival. Originally two separate celebrations.  One in July, the other in October. However, the peoples of Pamplona were tired of the bad weather in October, therefore managed to move the feast of the patron's saint to July, to coincide with the cattle markets.
In the early part of the afternoon, the 15th century statue of Saint Fermin is accompanied through the old part of Pamplona by thousands.
For centuries, the history of San Fermin fiesta would be a tug of war between the religious sobrieties and the festive attitude of the peoples. During those festivities in Pamplona, the inhabitants of the neighboring villages, came together to celebrate for a few days.  Dancing, banquets and games were all parts of the activities.
Clergy, Parliament with the support of the king to stop the celebration, were unsuccessful in the presence of the people. The celebration was accepted officially in 1684.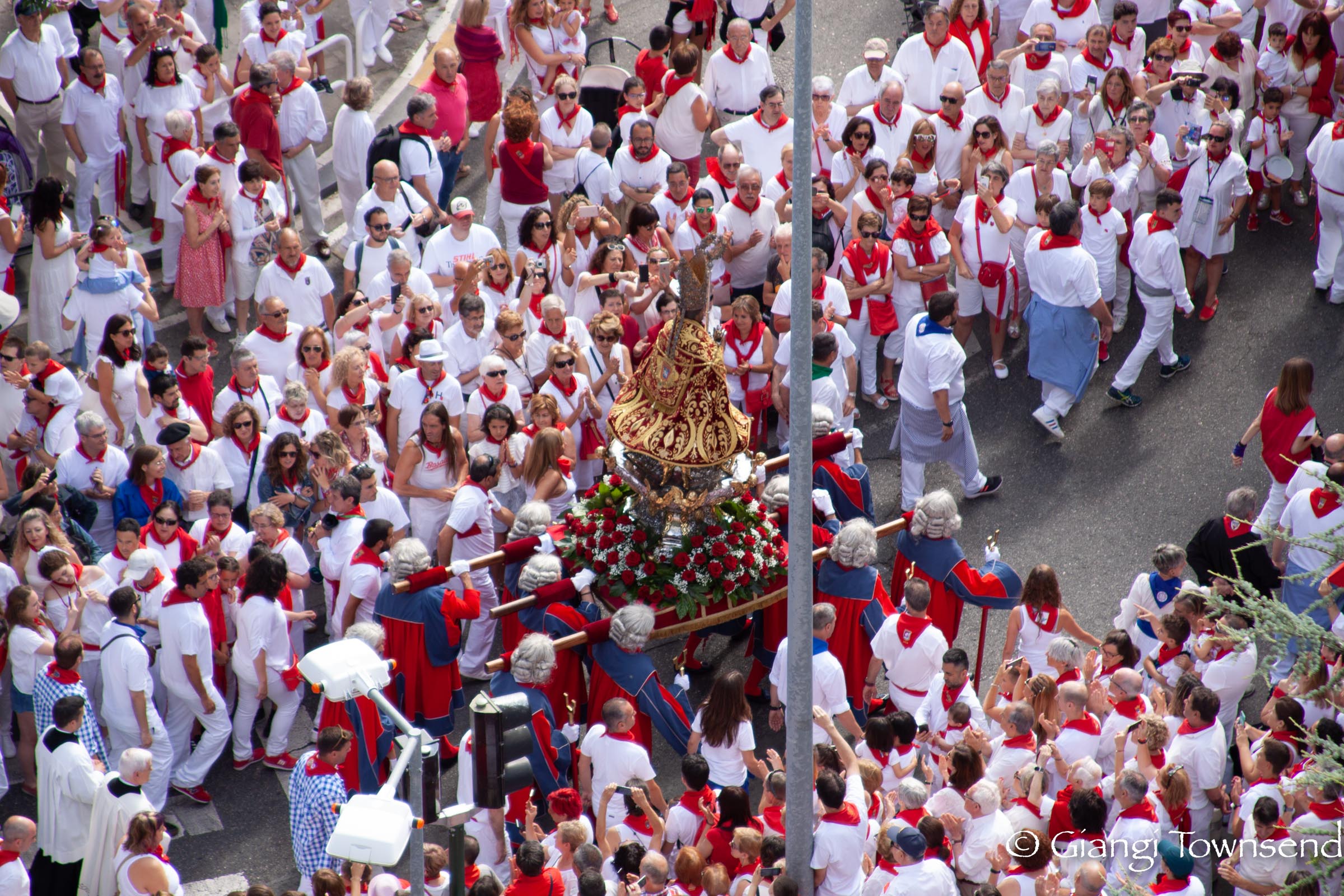 In the 19th century creation of the present figures forming the Procession of the Giants and Bigheads started.
In the twentieth century the fiestas reached full splendor. Rituals, festivals, improvisations and full on amusements is what have shaped what is today the San Fermin fiestas.
Thanks to writer Ernest Hemingway, "The sun also rises", it brought readers arounds the world to discover San Fermin festival.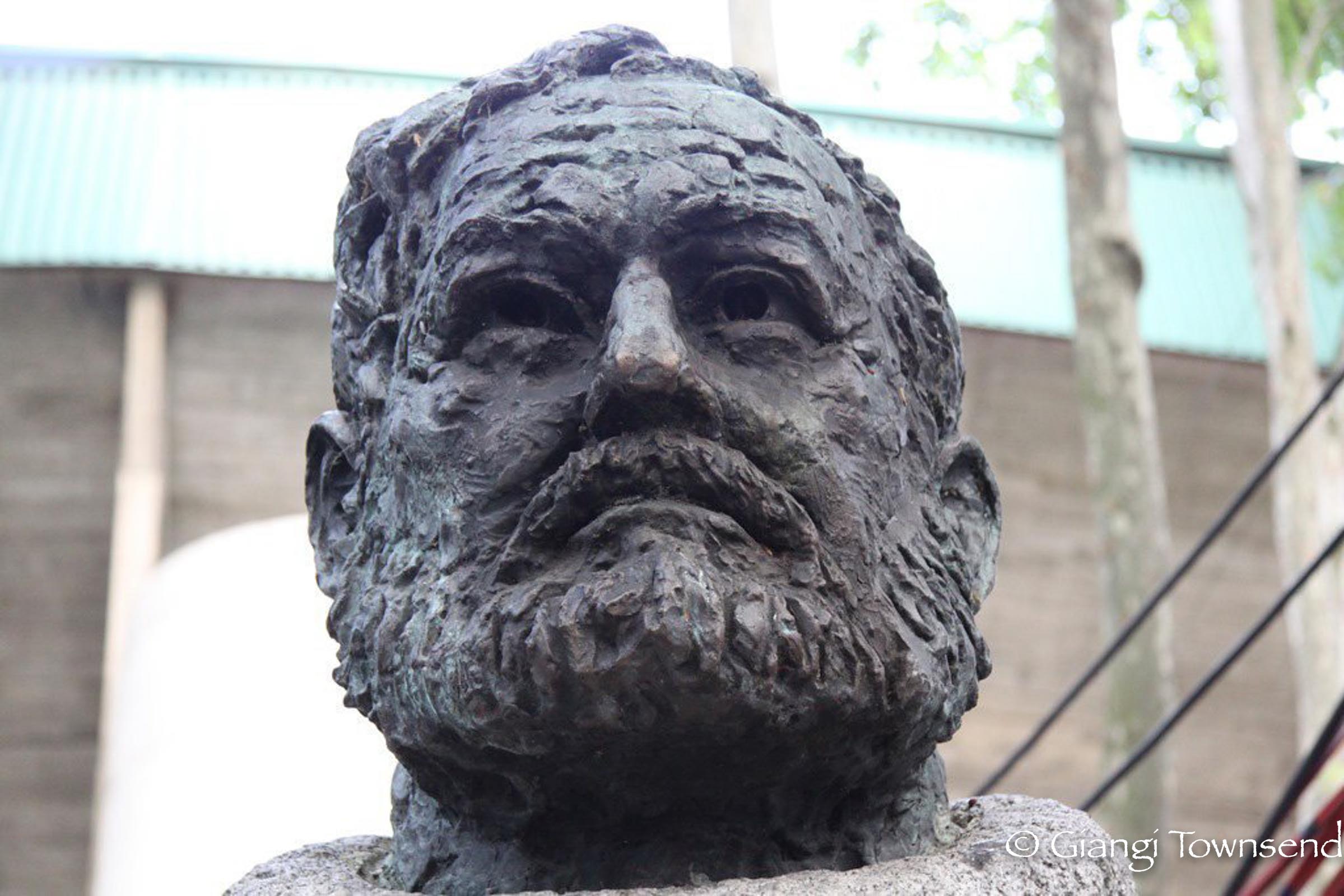 Although, over one million people descend into this small town, locals enjoy and make the turistas feel at home during the week celebration.
The San Fermin festival start with the official gathering in the main plaza, where the city officials give their blessing at noon. White pants and white shirt, with a red waist sash and a red bandana are everywhere. At noon, all the bandanas are held up high over everyone the head and shaken. A must see sight. Red and white all over. Fireworks, confetti's, loud chants and the holiday is officially on her way.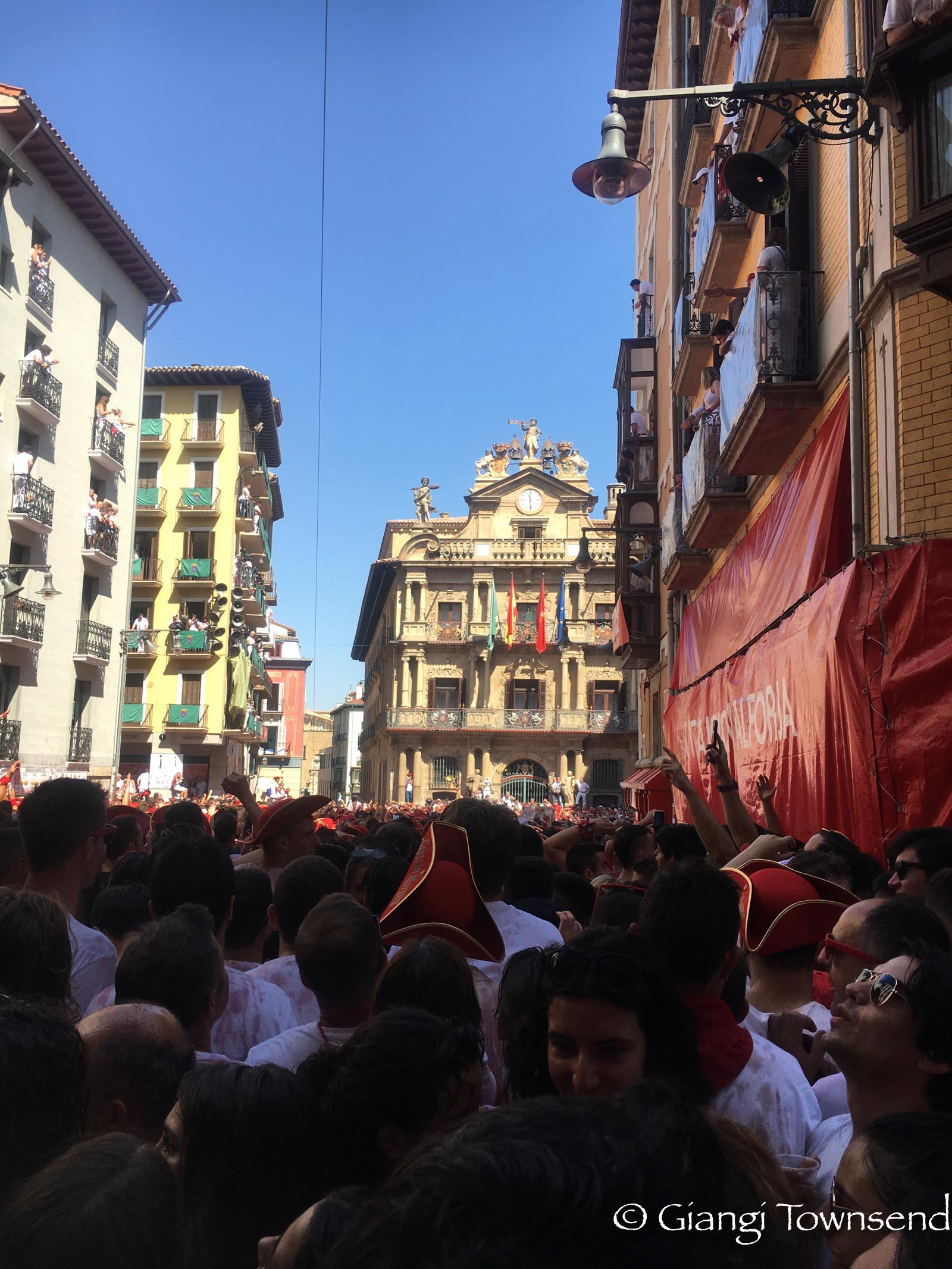 And do not forget the siestas.  A welcomed afternoon activity as well. A must and you do not want to miss it.  Music, dancing, singing is heard until the small hours of the morning.
Happy times!
xoxo
Giangi