I cannot wait to get back on the road of travel. Limited as it may be, it is travel needless to say. A trip around the country awaits us and we all are so excited about it.
As you start your packing process there is always that beautiful dress or shirt that you hesitate to bring with you because of wrinkles and you are concerned if you can iron it or not.
If you are staying at a hotel, most likely you do have an ironing board and an iron, but staying with friends and family, things may be a bit different as you do not want to impose. I have a family member that hates ironing thus making it even more difficult of a task of asking.
Thus this blog post. I have found a great product that you will love to use when traveling or need to wear something now and have no time to iron. And I do love to iron and started using it more than I expected.
With a few spray squirts, your wrinkles will fade away. This nontoxic formula easily removes moderate wrinkles from clothing and fabrics. Odorless which for me is important.
Chemical free, cruelty-free, no animal by-products and biodegradable.
I have used it on linens blue shirt and worked beautifully. Of course, it is not as you have spend 10 minutes irons the shirt, but pretty close to it.
One of my suggestions: turn your garment inside out and spray the inside. Try a small spray to a nonvisible section of your garment to ensure that it will not damage your clothing. Even though there are no chemicals, you never know, thus be cautious.
Comes in travel packs .
Chose from 3 different and super slick to pack. The Spot Kit has all it takes to remove a spot, wash and wrinkle remover. Perfect for all short or long travels. The Laundress Tavel Pack comes with spot and wrinkle remover plus a laundry bag. Convenient if traveling with children and do not have access to laundry facilities on a daily basis.
To read more about my quick and super-easy way to pack like a pro, I invite you to read this post "How to Travel Light – Tips, and More". Sharing all my tips on making packing and traveling a great adventure.
xoxo
Giangi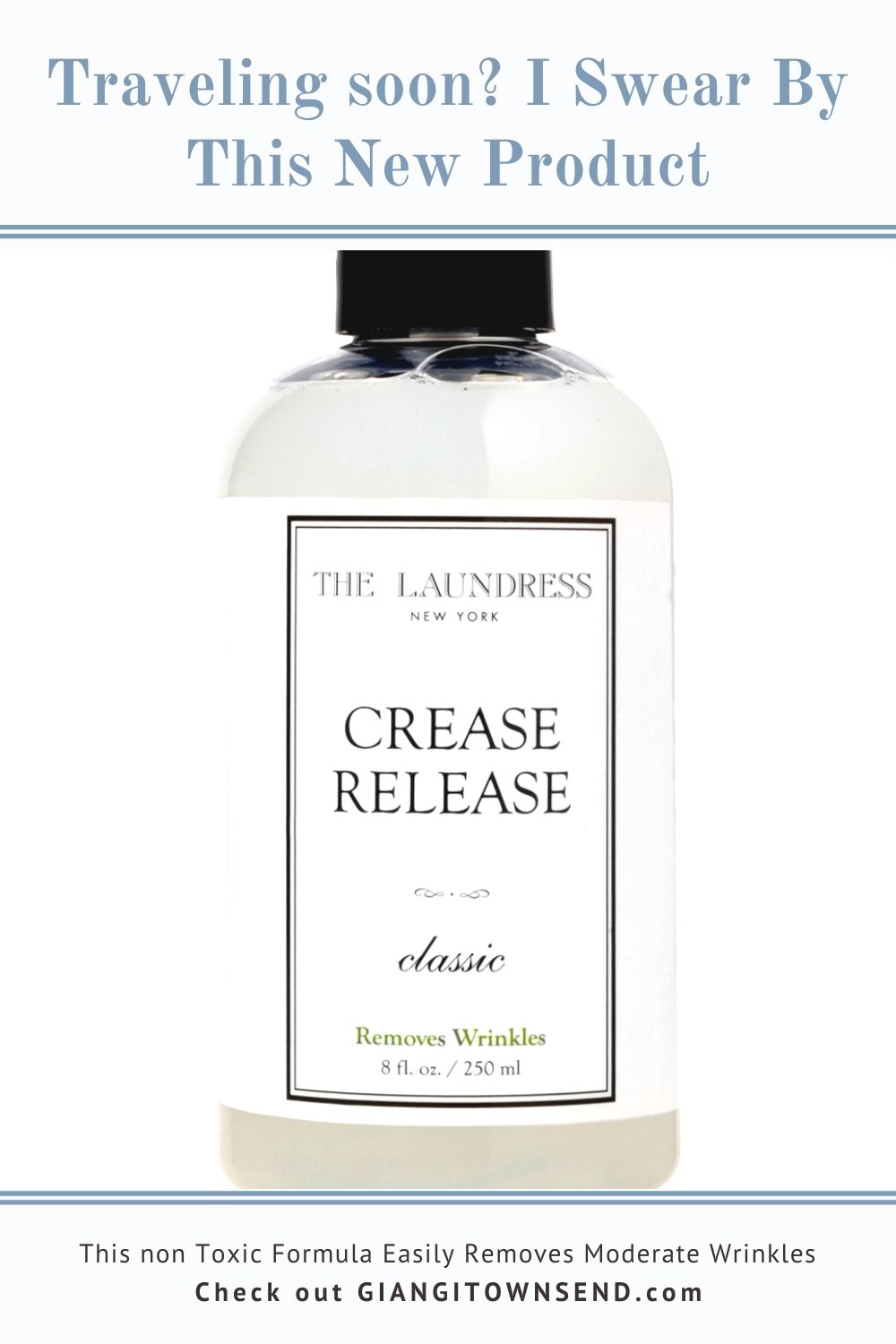 I only recommend the products that I actually love and use. This site contains affiliate links to products. We may receive a commission for purchases made through these links. Please read my privacy policy for more info.