Disneyland Park, Paris
My son had only one day in Paris last summer, and of course, I prepared a day packed with activities for him. After all, Paris is home for me, so I wanted to make sure he saw as much as he could see. Well, like all well lay down plans, life takes a turn when you ask a teenager what they want to do.  Disneyland Park was the only choice.
Who says Disneyland Parks are only for kids? We are young at heart even though we are older parents, and when the opportunity presented itself to go to Disneyland Park, we, with almost no hesitation,  jumped in. After six weeks of museums and cars drives the change was welcomed with open arms.
It was so exciting to see my son's face brighten up and to see that beautiful grin ears to ears. Heartwarming.  It took us at least one hour from where we were staying to get to Disneyland Park, located just outside Paris in the Marne La Vallee`. Up and at it early in the morning, we enjoyed the somewhat stress-free ride to the park.
In the whole excitement to be here, at the park, I somehow managed to lose one of our tickets. Let me tell you, my heart sank. The price is not given, and having to go back into the never-ending line was not what I was looking forward to it. The star most have aligned themselves right as I did found my ticket.  Disaster averted; all is well again.
The Adventure Begins
Gates at the park entrance. As you can see, it was early in the morning, and we were amongst the first one to the drive-thru.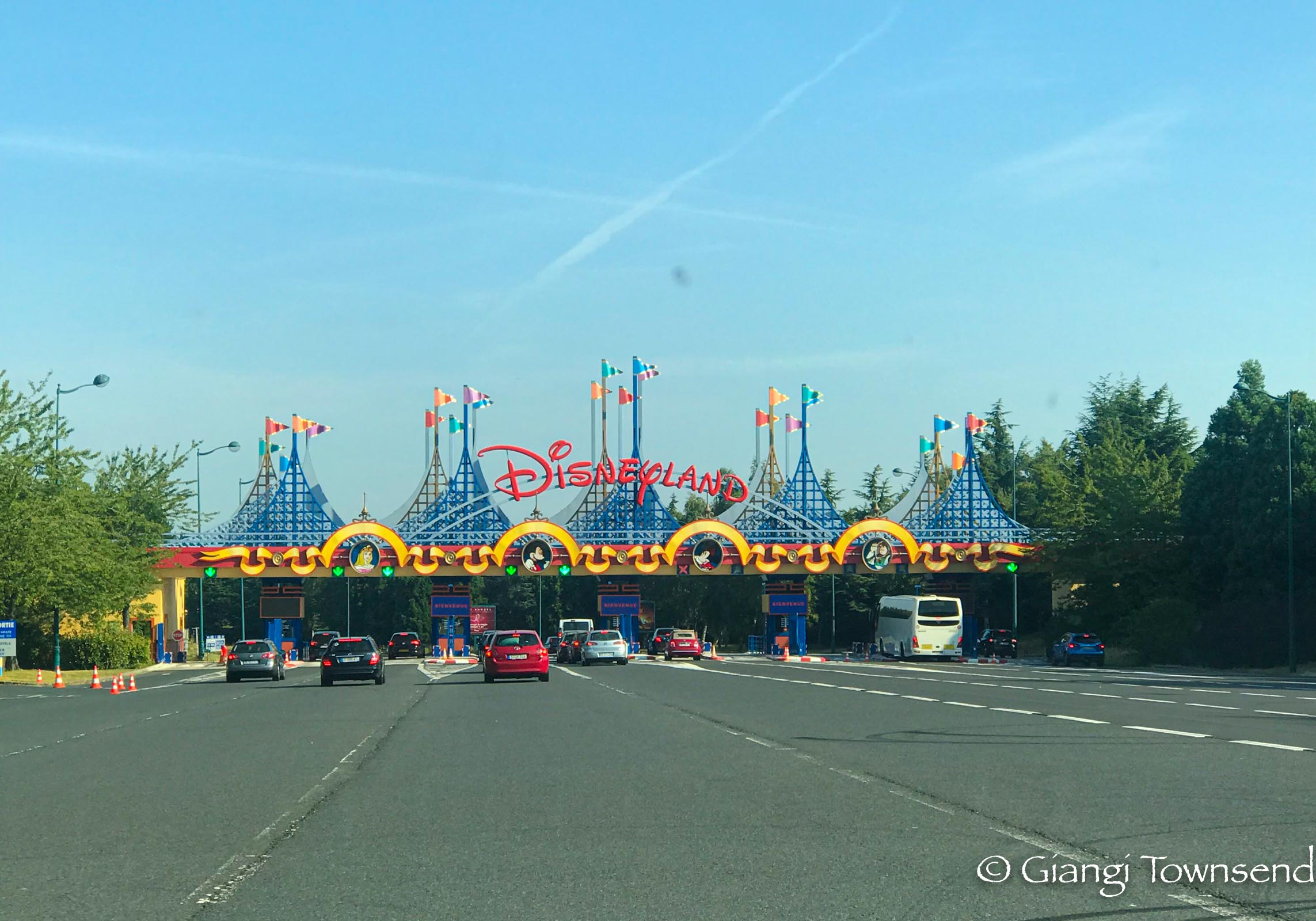 Below is the main entrance to the ticket line.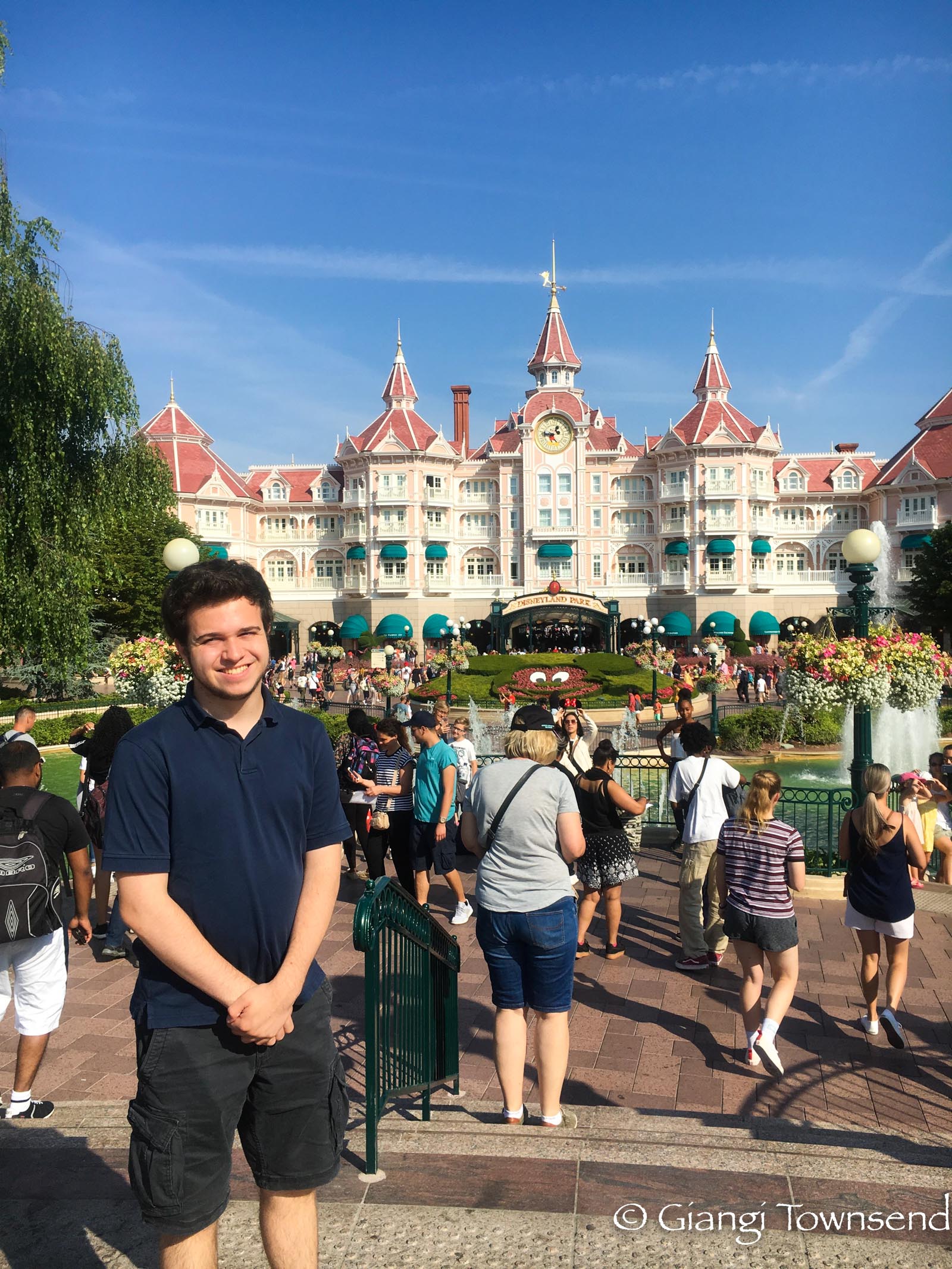 The layout of the park is similar to Disneyland Park, California. Sleeping Beauty Castle is standing tall and bringing dreams to our inner child heart. As you can see, happiness is transcending via this broad smile that my son is sporting.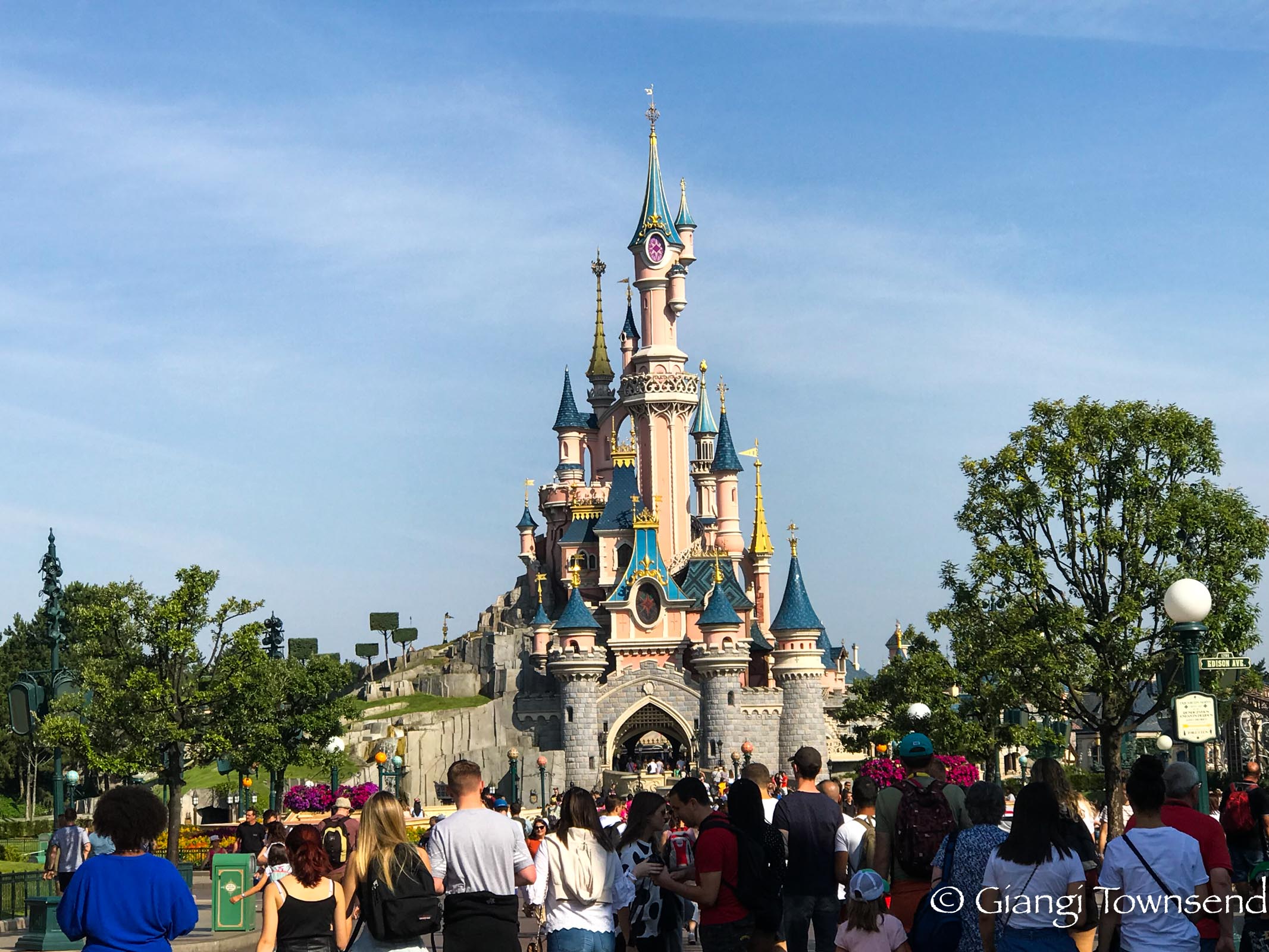 Shops alongside the corridor.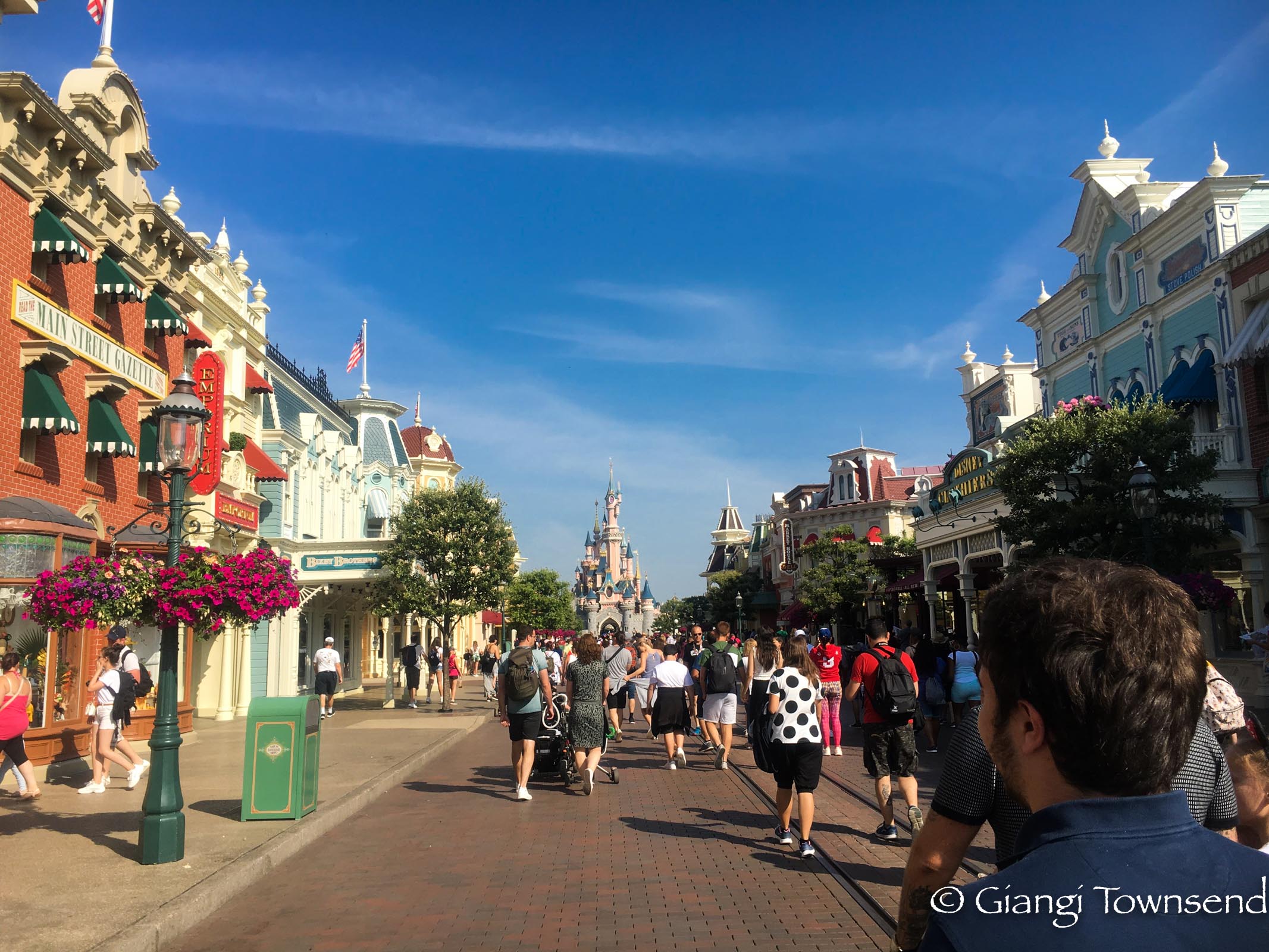 A must visit the Sleeping Beauty castle where you can get this overview of the park.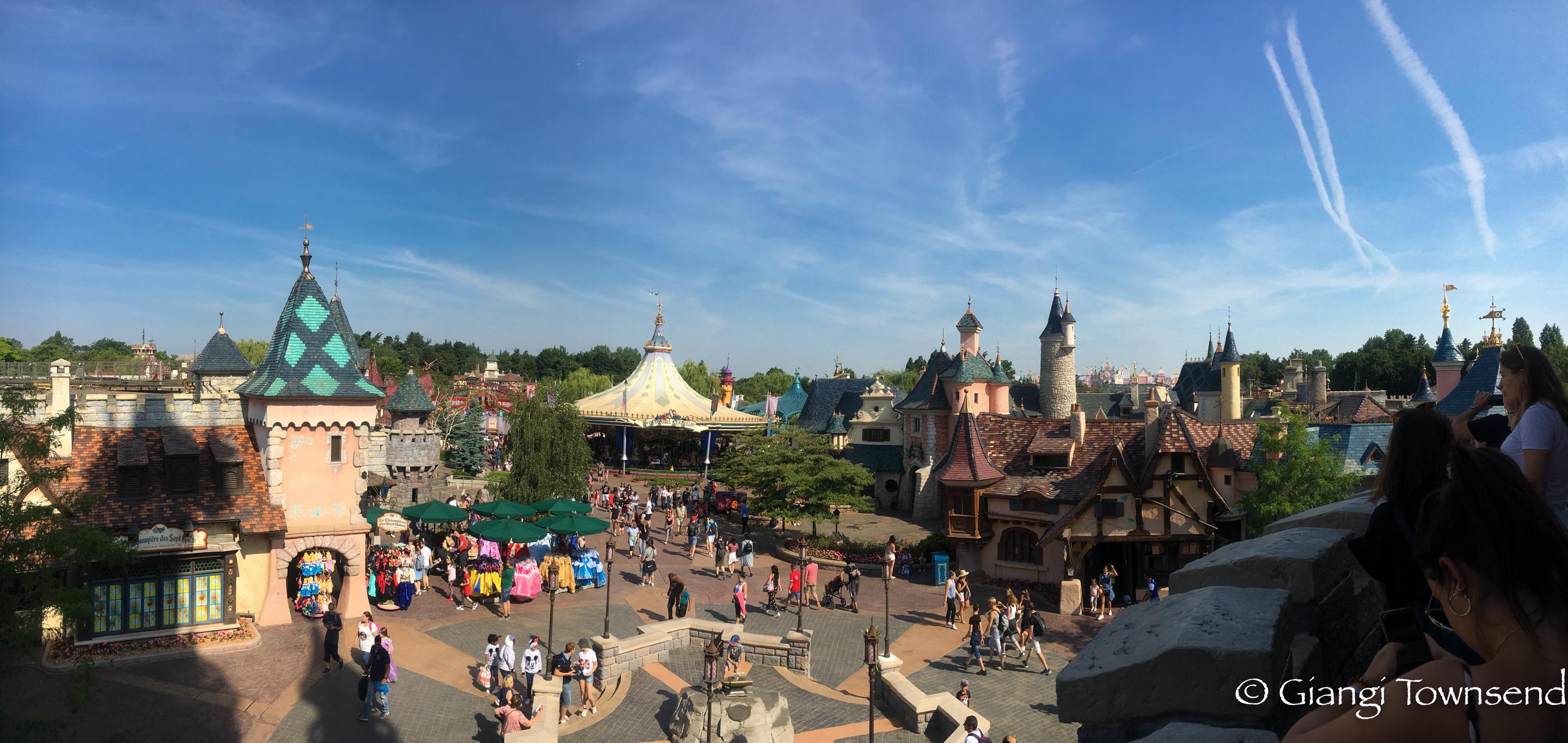 Of course, the Haunted mansion, doesn't this picture make it haunted?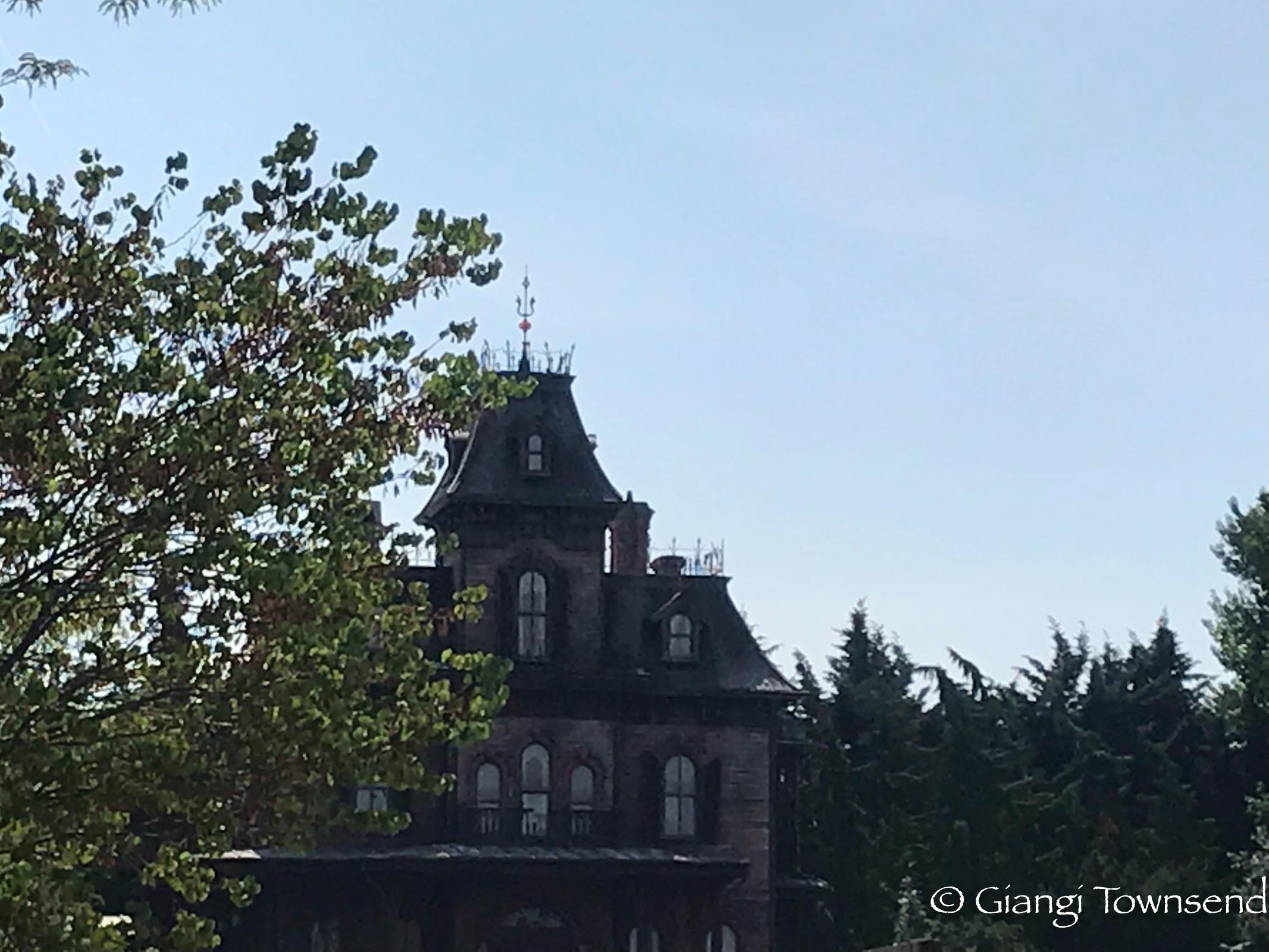 And Big Thunder Mountain roller coaster, one of my favorite.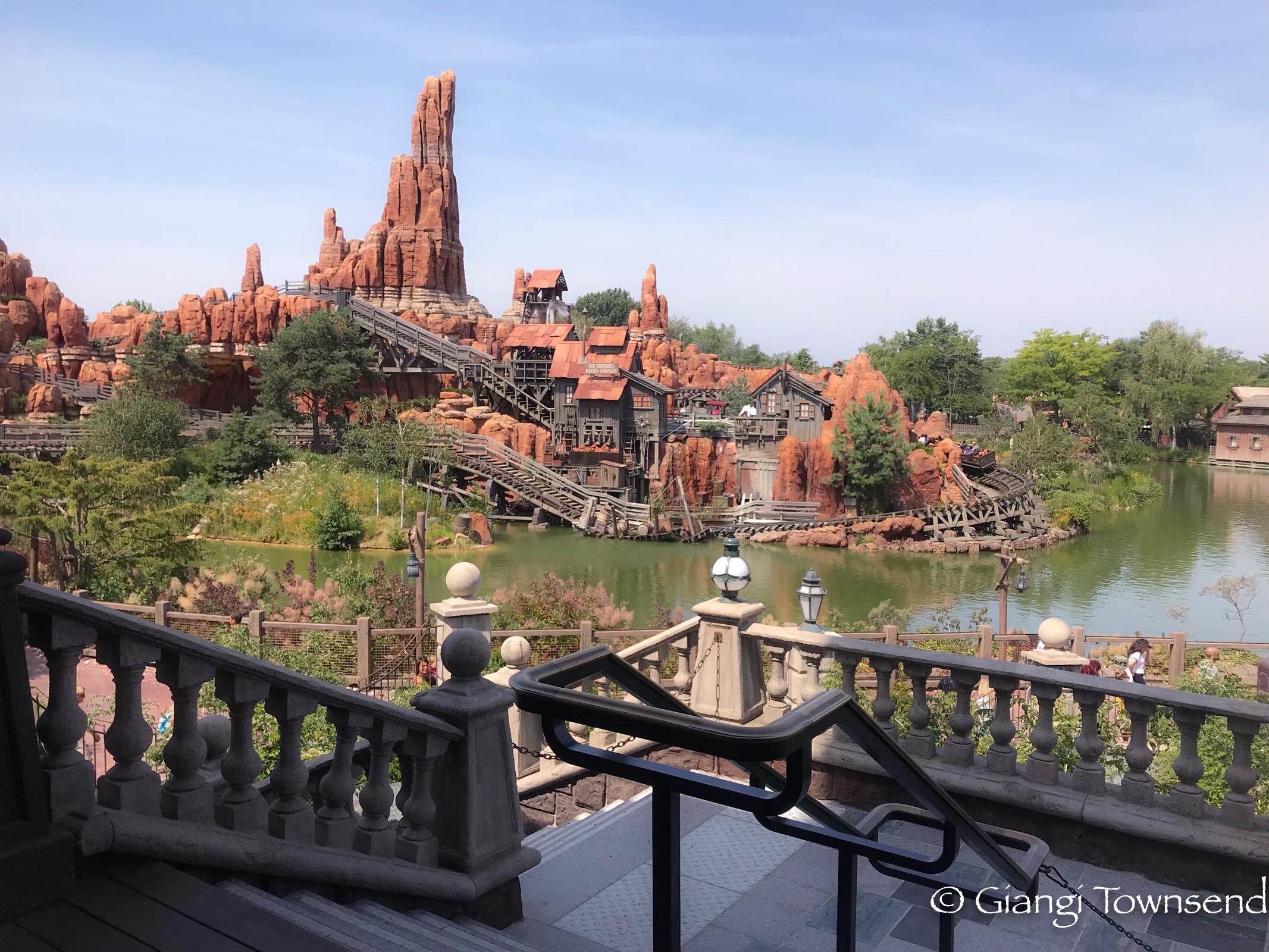 We discovered that Nautilus replaced Captain Nemo. Jules Verne would be happy to see his story come to life.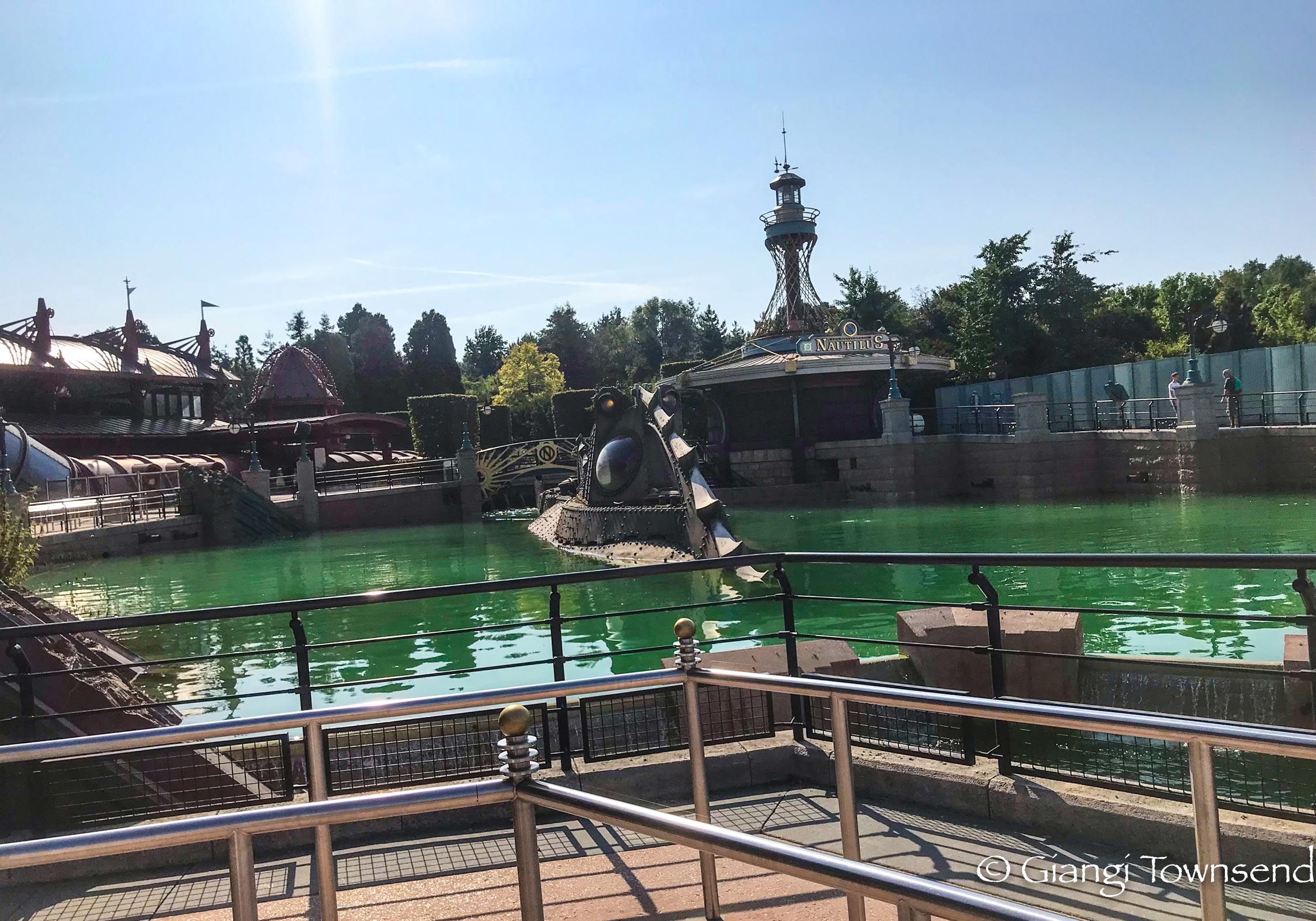 Here are a couple more pictures.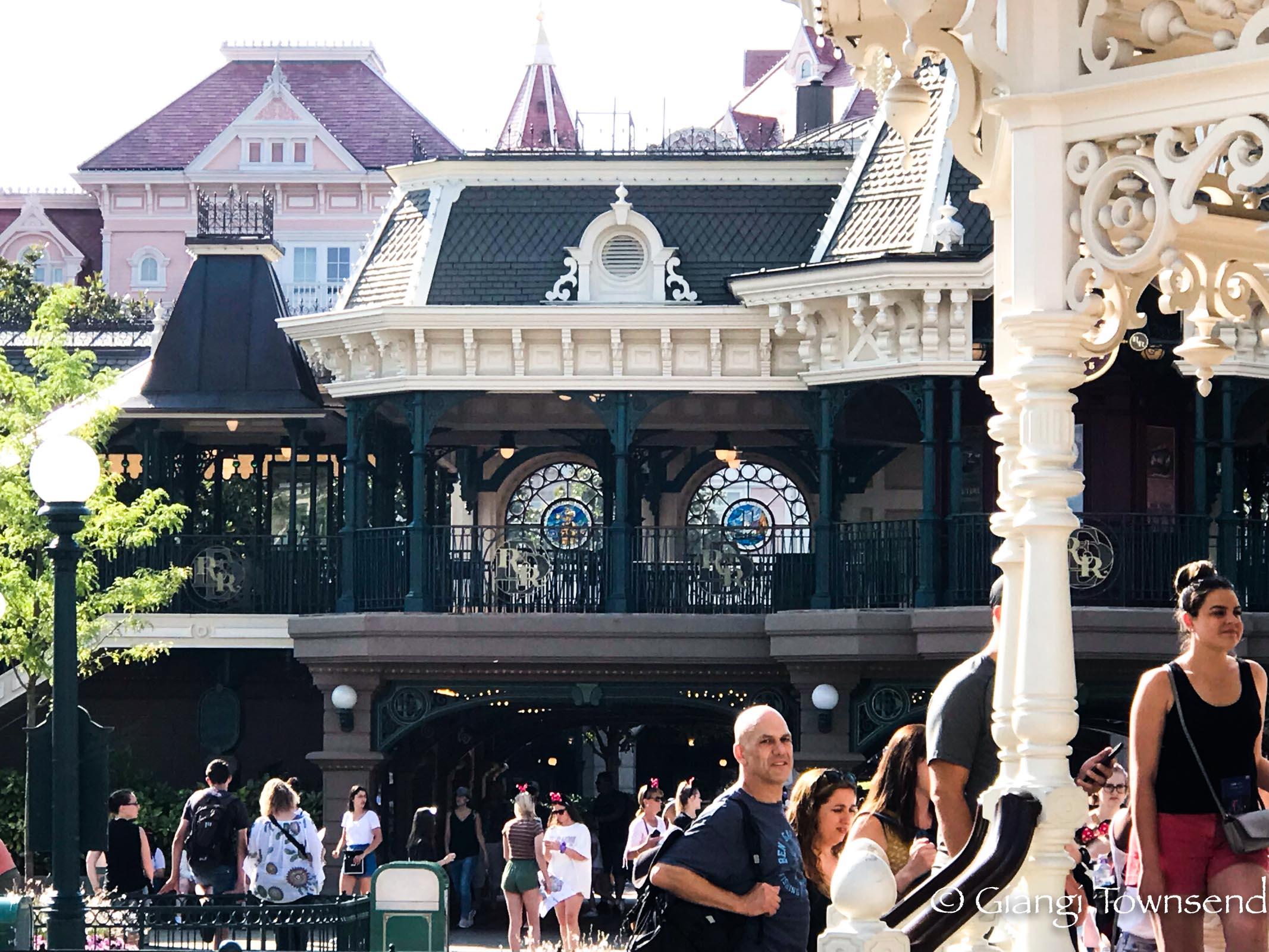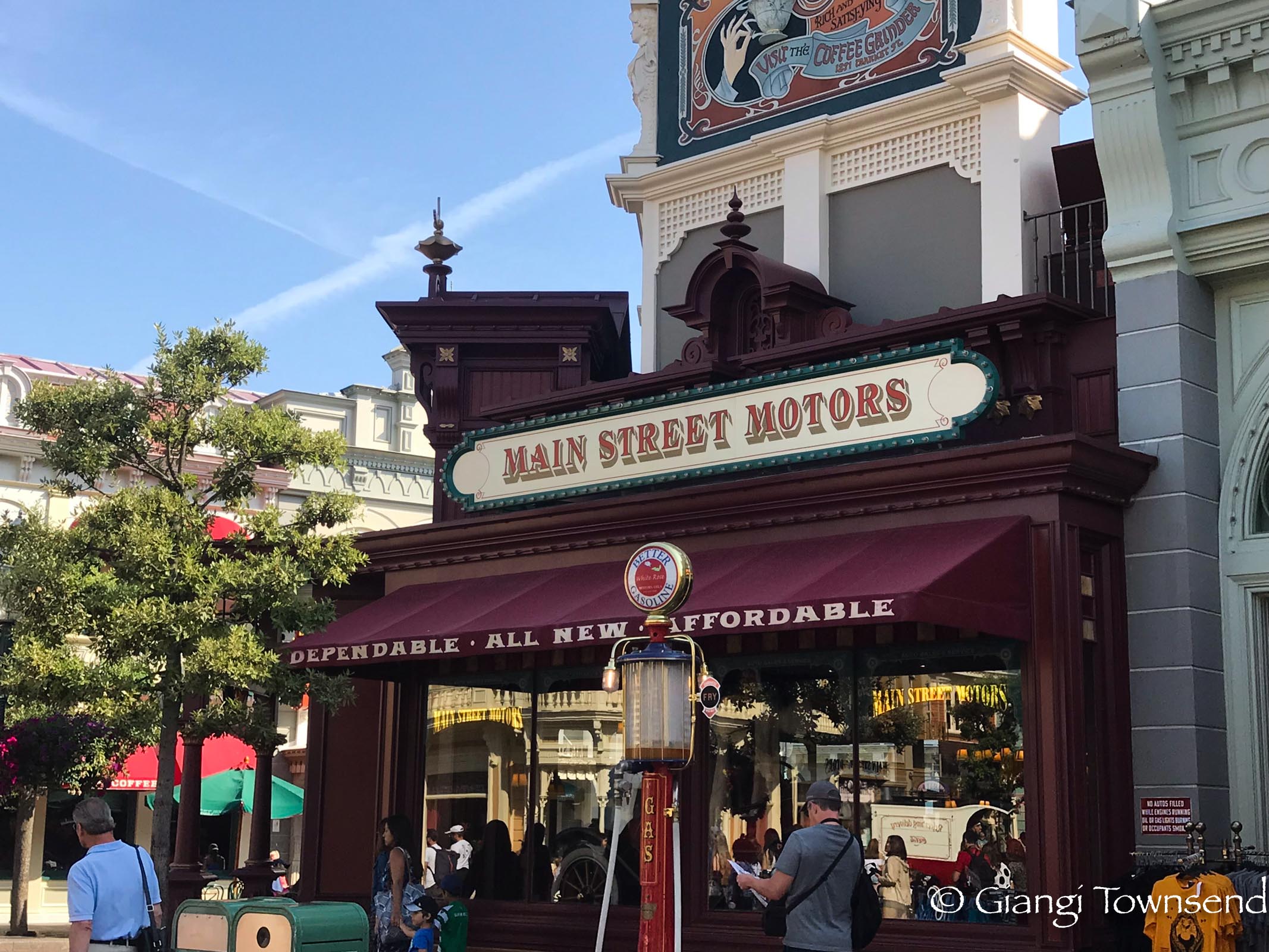 We wanted to live in the moment and not behind a camera and enjoy all the rides. Therefore, we did not take too many pictures.
If you are in Paris and everyone is getting tired of museums and city life, something that can happen when you travel with kids of all ages, I highly recommend visiting Disneyland Park. A great fun break for the whole family.  Something that is different from the parks in the US, is that you can bring food in the park from the outside.  Restaurants are only open from noon to a short period thereafter. Bring snacks.
xoxo
Giangi